Mundine
Ordinary Food Reviews
June 4, 2009
In a rapidly gentrifying section of Edgewood, just east of the 75/85 overpass, Noni's is as much a bar, if not more, than a restaurant. But where other "gastropubs" like Bookhouse or Noni's neighbor, Bureau, have nouveau American cuisine, Noni's specializes in Italian subs and pasta. Specialization seems to have paid off in the form of damn good food at more reasonable prices than the competition.
We'd had drinks on their backyard patio before but finally got around to sampling their food last week. EM went with the Stella sandwich, fresh mozzarella, basil, tomato, olive oil and balsamic vinaigrette. It's an Italian classic that's perfect summer fare. She raved about the side of orzo covered in quality olive oil.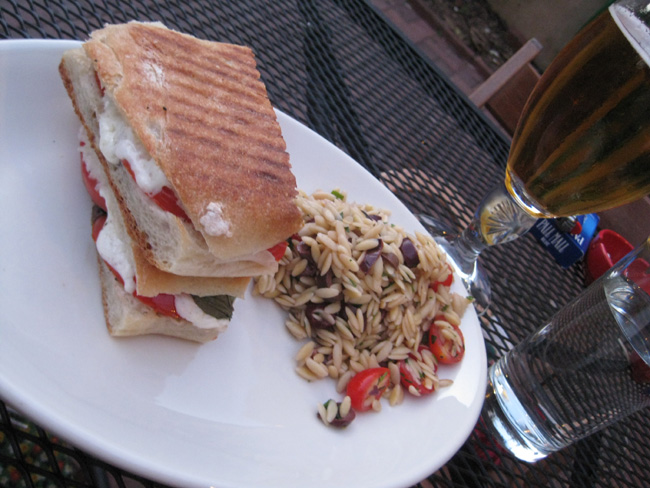 I went with spaghettini Bolognese, a staple that is a good way to tell if an Italian restaurant knows what they're doing. Noni's does, with a hearty sauce that isn't too sweet. I added a locally made sausage to the order and was really impressed with the meat. One of the best I've ever had.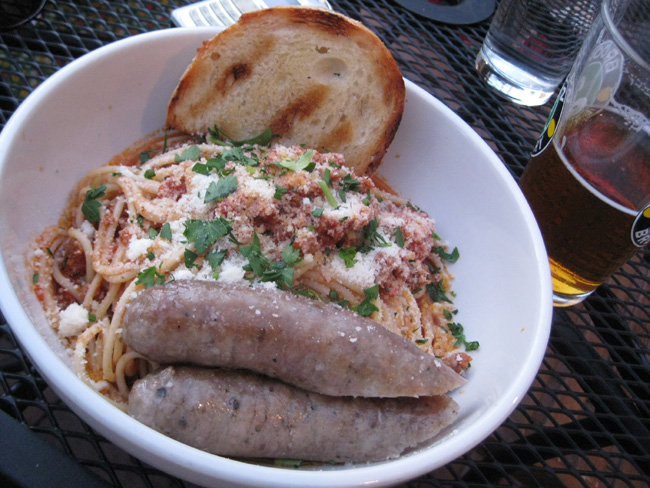 Beer and drink prices are reasonable, though the beer list isn't the mini-novella of their competitors. The surrounding area is still a bit sketchy, even after demolishing Atlanta's last large housing development a block away, but there are a few parking spots hidden in back, and few paid parking lots with attendants on weekends so definitely check it out.