Degenerate Press
Welcome to Degenerate Press' feature article. If this isn't enough you can always subscribe to Electric Degeneration, our semi-weekly and semi-weakly ezine, or surf the Electric Degeneration archive.
---
Johnny Cash Tribute
Star Bar
October 2005
I didn't write down the names of each and every performer of the night, so there are several pictures here with no names or notes associated with 'em. But that actually fits with this review since the performances came so fast and only did a song or three each that even if you'd been there you wouldn't have much more info than this - except that you'd have been there to enjoy another fun night at the Star Bar, and benefited a worthy cause, as all the proceeds went to fight diabetes. So here's the review, as sparse as Johnny Cash's wardobe, approximately in the order of appearance.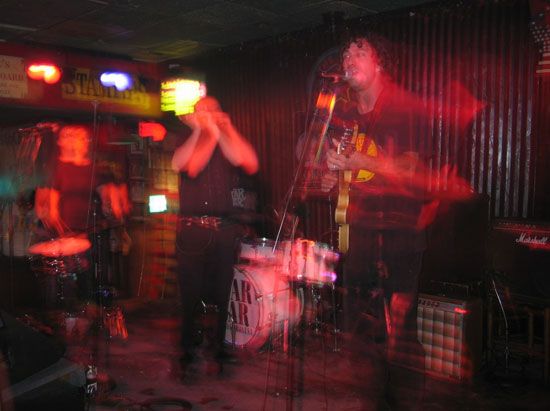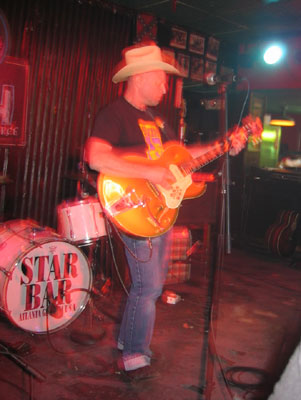 Dave Weil of the rarely-performing
Blacktop Rockets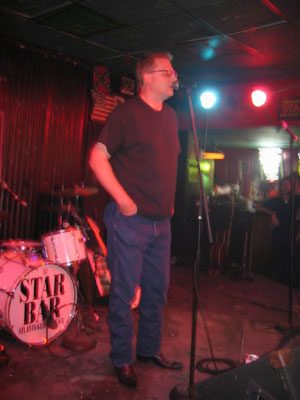 Ted Weldon, former Truckadelic lead,
doing Cash a capella.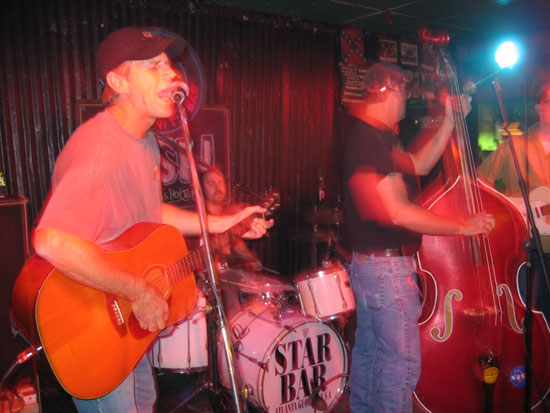 | | |
| --- | --- |
| | Sonoramic Commando did a longer set than most folks with John McLean's final appearance on rhythm guitar. He moved to Florida about an hour after his set. He is missed. |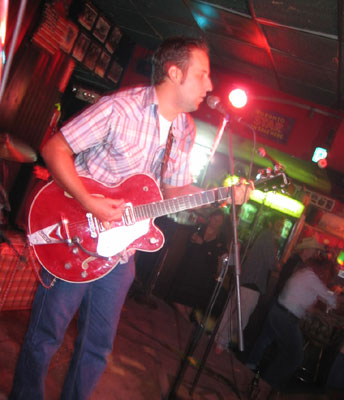 Phil from Rocket 350.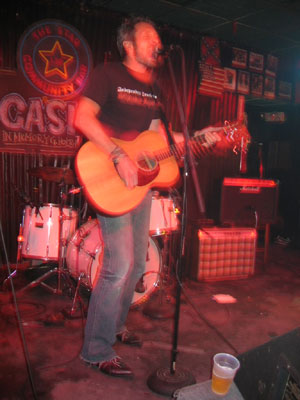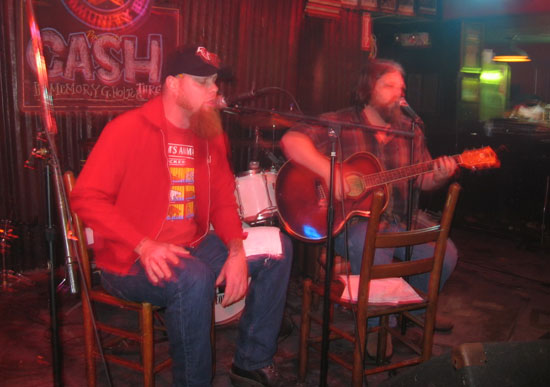 Jim and Joel came out from behind the bar and sound board to do some
acoustic and harmonica Cash numbers.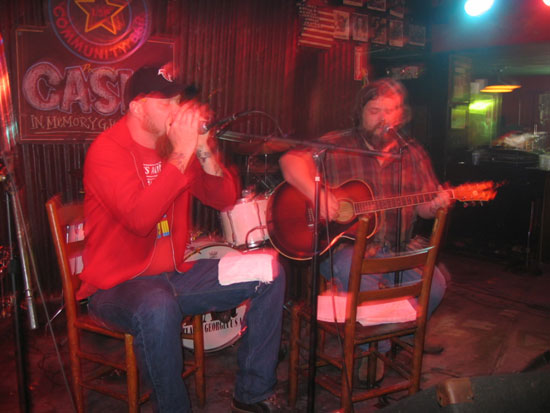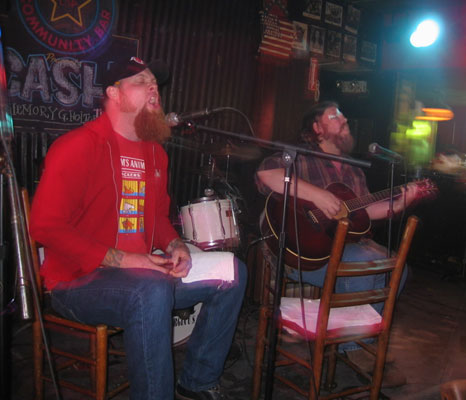 They do a version of Hurt that is absolutely crushing.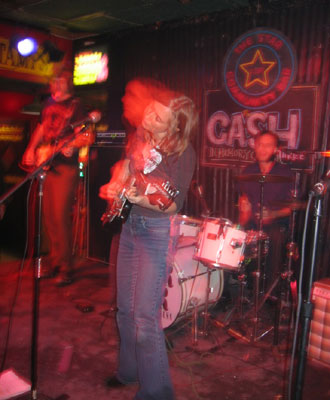 The lovely and diminutive Anna Kramer.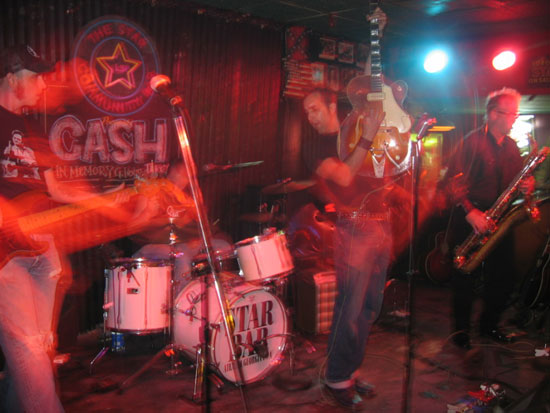 | | |
| --- | --- |
| | Johnny Knox & Hi Test threw in a few of their own along with the Cash covers. |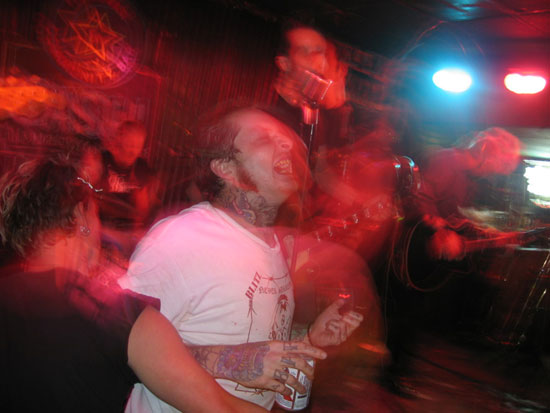 Some of the fans really got into it.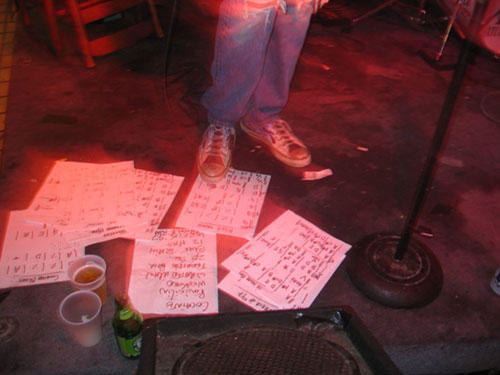 Clete's cheat sheets.
| | |
| --- | --- |
| | Late in the evening things turned into sort of a Cash karaoke with random people from the crowd invited on stage to do Cash covers. Some were better than others, but it only added to the family feel of the night. Here's Joe Hamm, former drummer of Truckadelic and sound man for the bar. |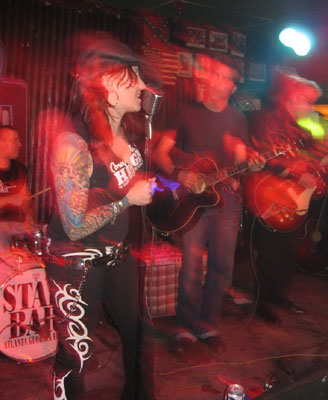 Betty Rebel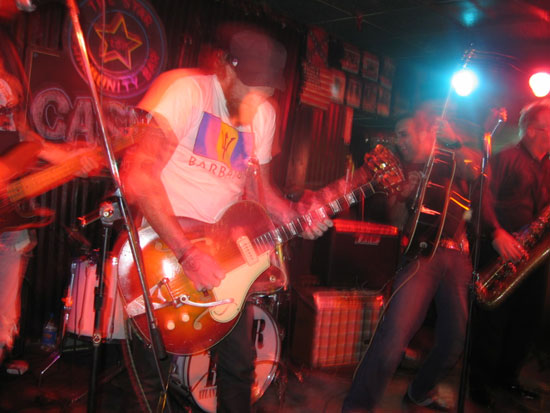 Brent Hinds from Mastadon and Fiend Without a Face on guitar.
---