Degenerate Press
Welcome to Degenerate Press' feature article. If this isn't enough you can always subscribe to Electric Degeneration, our semi-weekly and semi-weakly ezine, or surf the Electric Degeneration archive.
---
Bubbapalooza
The Star Bar
May 2006
I skipped Bubba Friday. My feet couldn't three days of this kind of abuse. If they'd had some stools out Thurday evening I could'a relaxed at the bar for much of the show and maybe survived three days, but even still there were other events I needed to cover for the Loafing gig. Such is the life of a whore.
But I have a suggestion for the Star Bar management for future Bubbas. Since not everyone can make it out on a Thursday night and many people I talked to forgot that things started "a day early" on a holiday weekend, the festival should go Friday - Sunday, rather than Thursday - Saturday. Then Sunday could be the country/rockabilly/roots show, which works well since much of that crowd turns in early anyhow. Monday is a holiday, so maybe folks would make it out. Just a thought.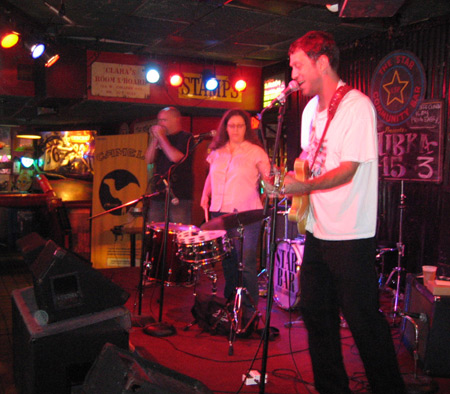 The A-Sides kicked things off with stripped down sounds
as daylight streamed through the door.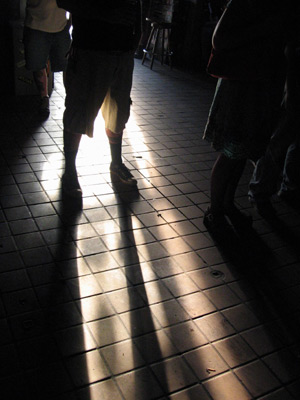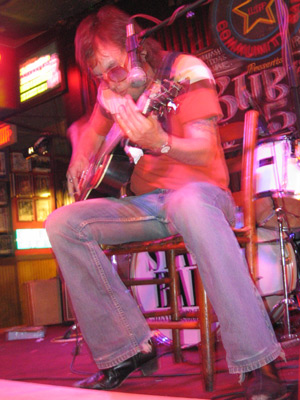 Chet from Immortal Lee County Killers
did some acoustic blues.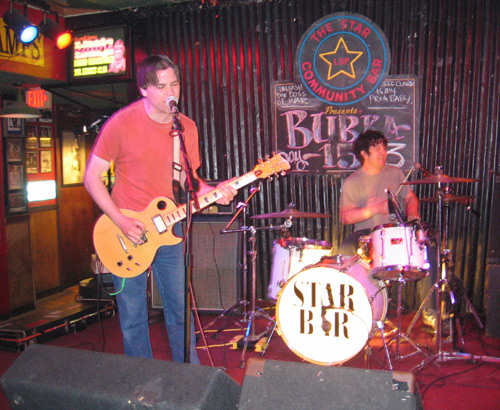 Both versions of Brass Castle pumped it the fuck up.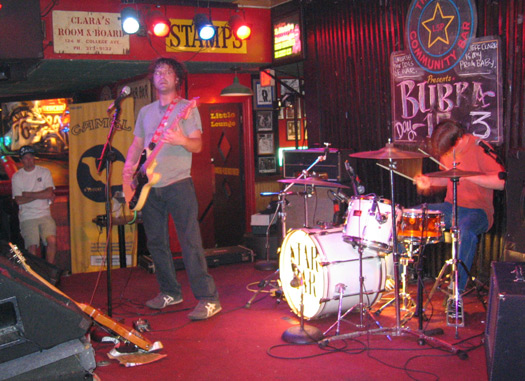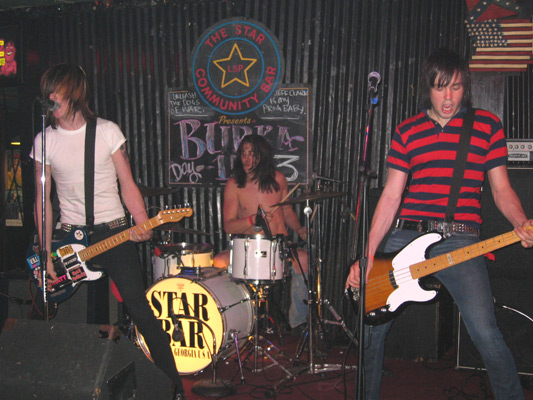 Steadlur. If you want a funny story about 'em see my Loafing article.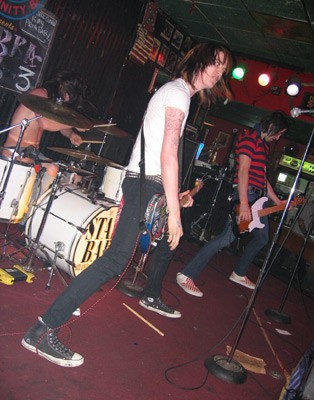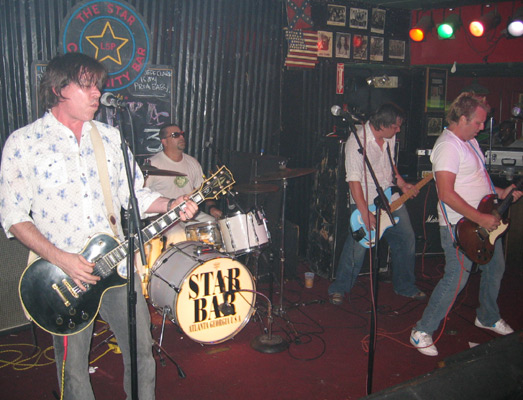 The Needles are one of my new favorite hardish rock acts. Seriously badass.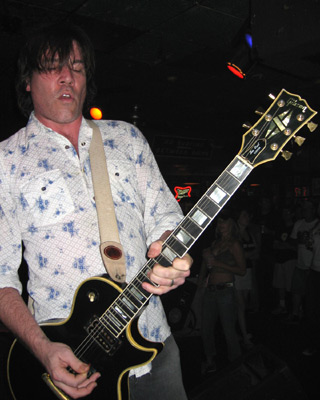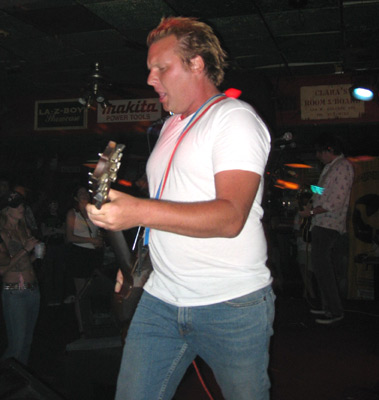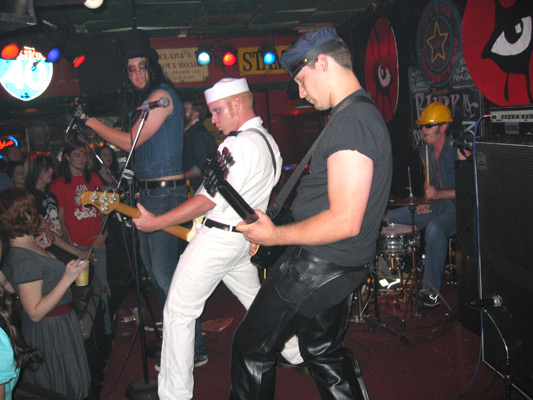 Das Assjugend are a Turbonegro tribute act,
The Village People of metal with an Alice Cooper impersonator up front.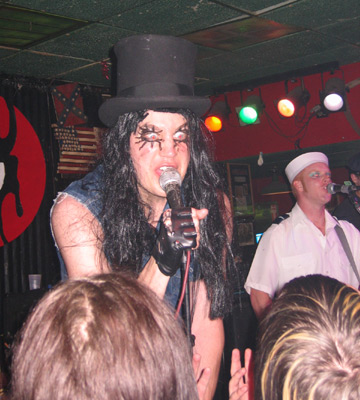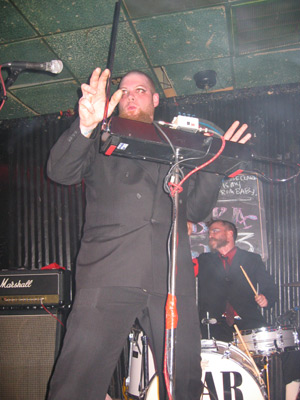 For some reason I didn't get many pictures
of Star Bar staffers as Little Women.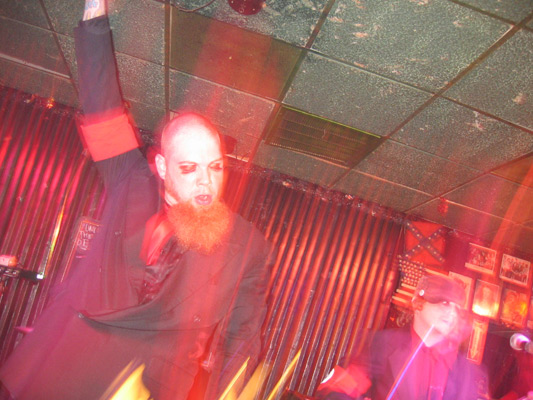 | | |
| --- | --- |
| Momma Smalley, Clete Reid and Ted Weldon led the crowd in an a capella version of She's Breaking My Heart (While I'm Drinking Her Beer.) | |
| | |
| --- | --- |
| | Then came The Dickies, hardcore punk before many of you punks were born. |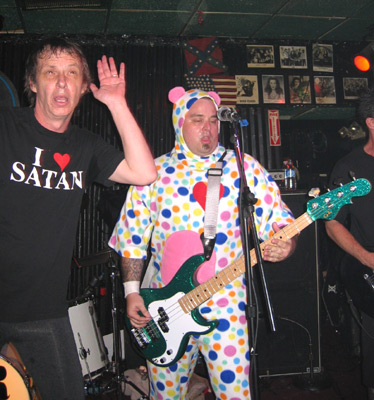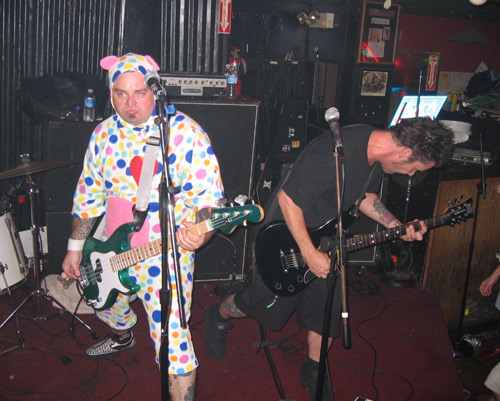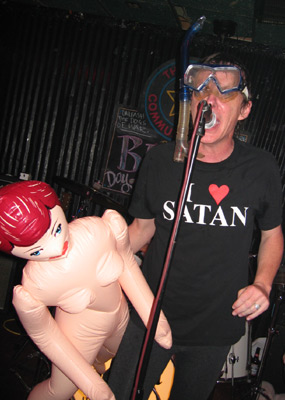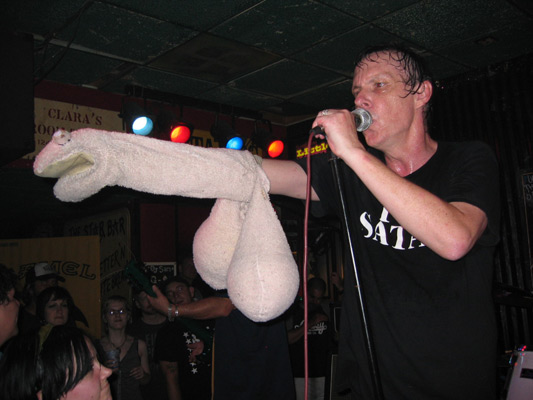 ---