Degenerate Press
Welcome to Degenerate Press' feature article. If this isn't enough you can always subscribe to Electric Degeneration, our semi-weekly and semi-weakly ezine, or surf the Electric Degeneration archive.
---
Cadillac Jones
Charles Walker and the Dynamites
The Earl
December 2006
I had several pages of notes about how I was finally back in the groove after my stint with the Loafing had demotivated my journalistic endeavors, but, luckily for you, I didn't have them on me when I sat down to write this review, so all you get is pretty pictures and vague memories - i.e. the usual.
I was hoping DJ 45 and T1 were spinning records before the show, as they have for previous soulful funk shows at The Earl, but they were nowhere in sight. But it wasn't long before Cadillac Jones took the stage, oozing out their funky instrumental grooves that inspired me to poll random people as to whether they'd rather be Starsky or Hutch. It's basically the NY vs. CA mindset. Everyone polled chose "fun-loving" Hutch.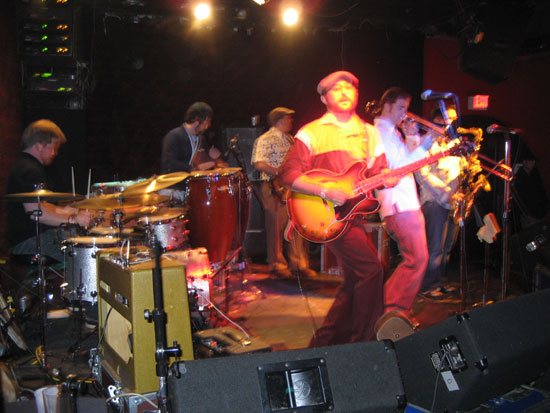 I like much of what Cadillac Jones does, though I could use 25% less jam. The beat got a few folks to move their feet, often with giggle-inducing results. There's something about this music that just doesn't match with hippie style dancing, nor break dancing.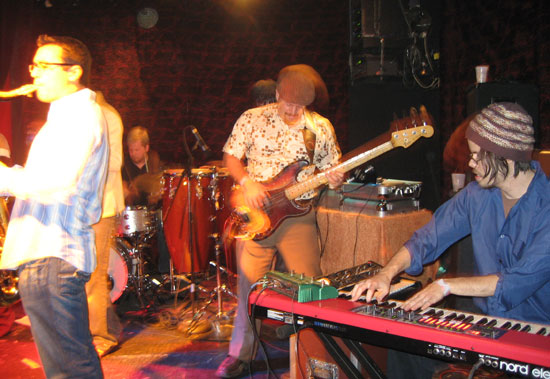 The band modernizes the sound a bit with the addition of a DJ, scratching out some funky sounds behind some of their numbers. I don't think it adds more than when he's on the congas instead, but it doesn't detract from the show and anything that'll get the kids listening to live music is a plus.
After a break, The Dynamites came out and did a few tunes before bringing out the main attraction, Charles Walker. The room was considerably more crowded than the last time I saw him and I was glad to see a crowd turn out. Sure, it was all white folks, and mostly slightly older, since America's youth have long since turned to hip hop, but at least someone was there to bear witness to the event.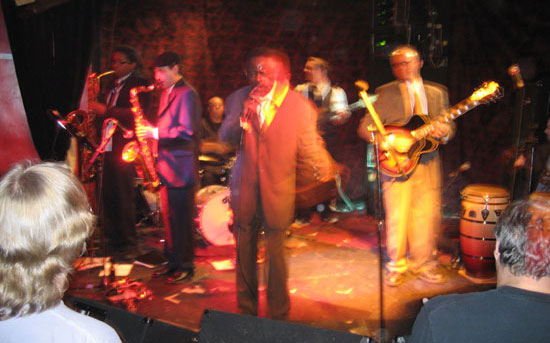 And witness we did. Charles sings in the way that many black folk of a certain age sing, inspired by hours in black churches filled with The Spirit.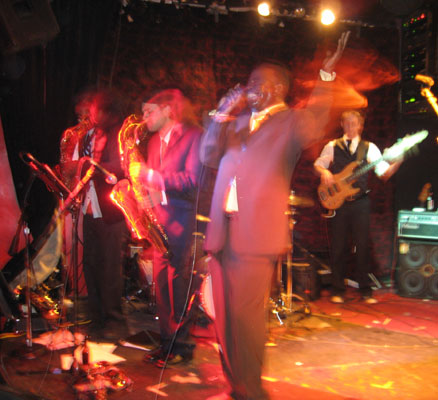 He's a little Otis Redding mixed in with a whole lot of James Brown, sliding from soulful to percussive vocals, sweating and shaking, the band in tow - a fine show.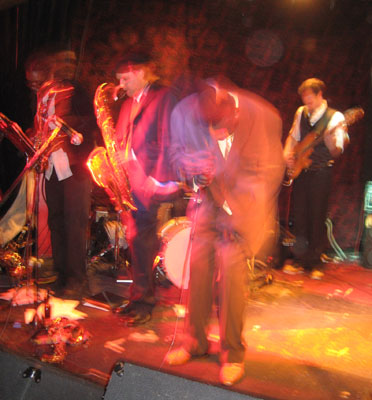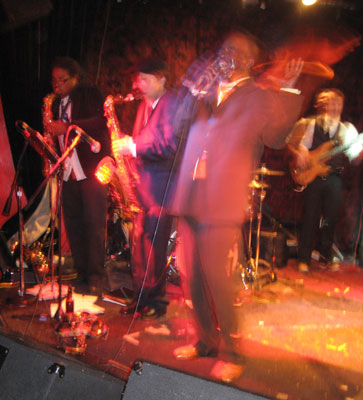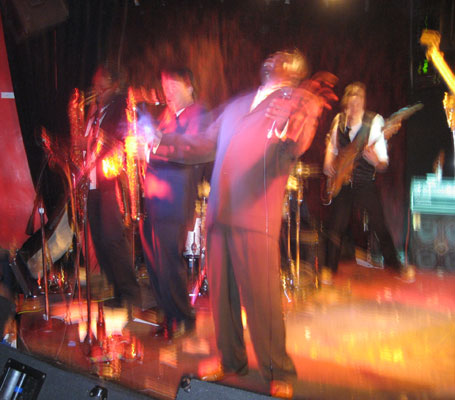 ---