Degenerate Press
Welcome to Degenerate Press' feature article. If this isn't enough you can always subscribe to Electric Degeneration, our semi-weekly and semi-weakly ezine, or surf the Electric Degeneration archive.
---
Thee Crucials, The Subsonics
Lenny's
January 2008
Text and photos by Frederick Noble
Shows at Variety Playhouse start a bit early for us late-nighters, but on the other hand you can catch some nationally touring act then rush out and catch your favorite locals up the block. So when Kingsized's Elvis Birthday show ended before midnight we headed down to Lenny's to rock on.
And rock on we did, thanks to the furious efforts of Thee Crucials. It's another garage act with heavy mod leanings, but in place of The Booze's careful wardrobe choices and practically quaint stage presence, Thee Crucials' wardrobe is considerably casual, which is a good thing as often as it gets spattered in booze and beer, sometimes from the floor, sometimes thrown from the crowd. But the crowd can't help it. I blame rock and roll. I blame Thee Crucials. If they didn't set such a rowdy example, perhaps the crowd would be more composed.
Thankfully, I doubt that's going to happen any time soon. We'll let the pictures do the talking for a bit...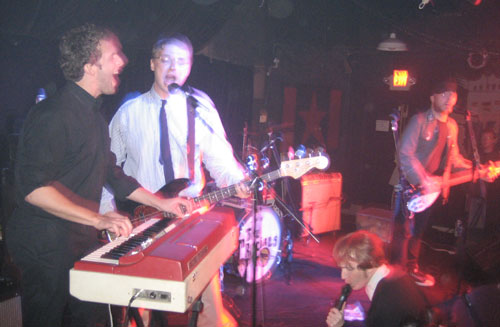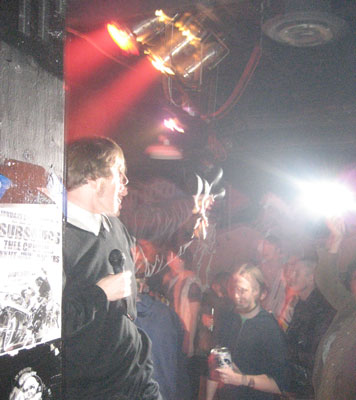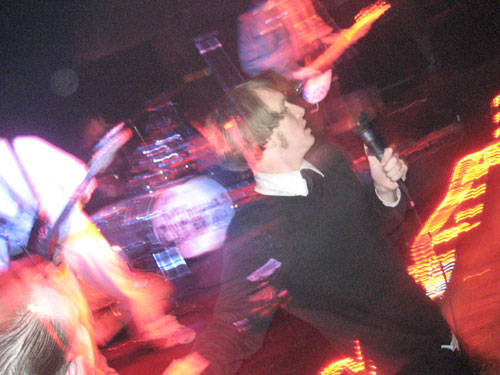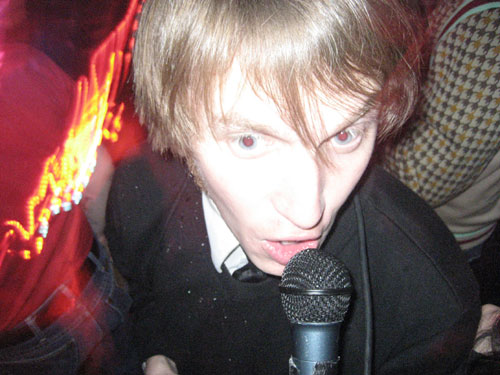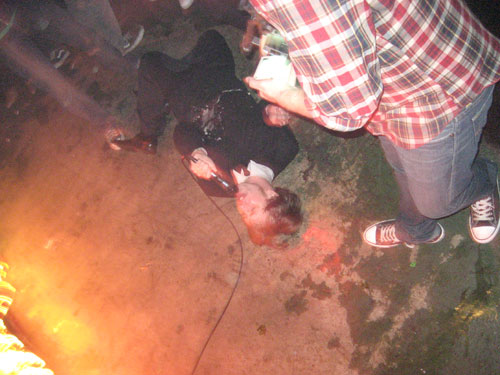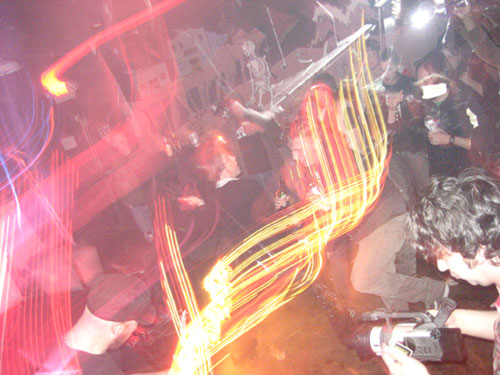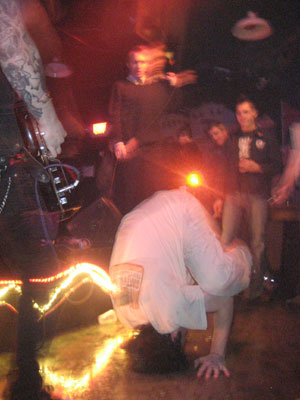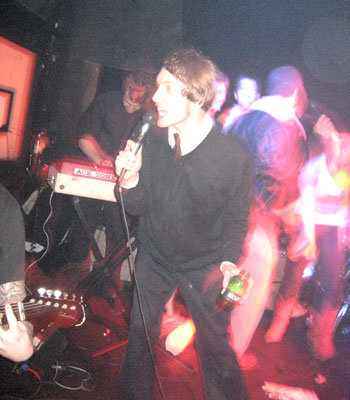 Things culminated in an on-stage dance party for anyone in the crowd that wanted to hop up there. Someone stumbled into the equipment (the guy attempting the head-stand in one of the photos) and the show came to a crashing halt.
By comparison, The Subsonics were tame.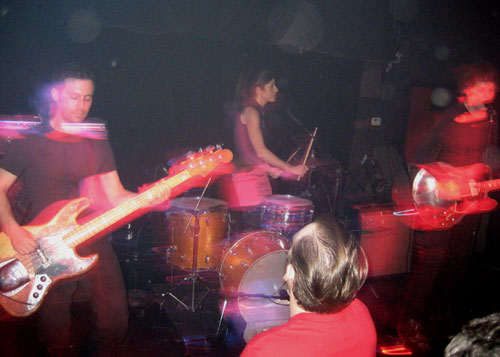 Not in a bad way, just in a consistent we-know-what-we're-doing way. They sped from song to song, each short and punchy, while the crowd hopped around, still sweaty and vibrating after Thee Crucials. Some sang along (The Subsonics have been at this for how long?) while the newbies in the crowd just grinned.
Afterward a DJ took over but we'd had our fill. The winter air outside was refreshing and brisk, at least until the sweat started freezing.
---