Degenerate Press
Welcome to Degenerate Press' feature article. If this isn't enough you can always subscribe to Electric Degeneration, our semi-weekly and semi-weakly ezine, or surf the Electric Degeneration archive.
---
Eyeball Rally
Benefit for Ted Weldon
Star Bar
December 2008
Text and photos by Frederick Noble
We arrived before most shows would begin at the Star Bar, only to find we'd missed opener Blacktop Rockets, not even on the original Friday night lineup. I was sorry to have missed them, but with half a dozen bands on both Friday and Saturday, we couldn't do it all. Rock City Dropouts took the stage right after we arrived but EM isn't a fan so we headed downstairs to socialize and get some drinks. So the first act we caught was one of my faves, but then that could be said of almost any act of the weekend - it was practically a Best Ever of Star Bar weekend. I've reviewed these acts so many times I don't feel I have much new to say, so I'll let the pictures do most of the talking.
| | |
| --- | --- |
| Anna Kramer and the Lost Cause did mostly covers for their set and stuck more to the softer end of their broad spectrum, slowly turning up the heat but not quite boiling over as they have other times. With so many bands, each act only got 45 minutes or so. | |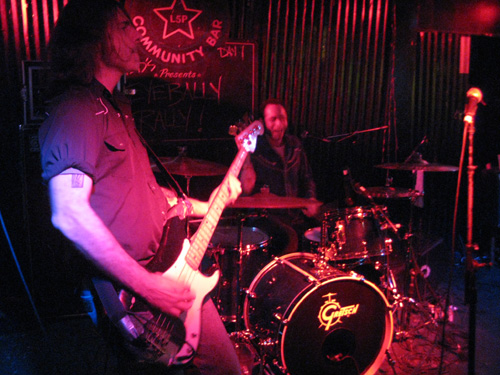 Earlier in the evening I ran into John Dunn, formerly of Truckadelic and Dragline, at the Yacht Club and he said they'd recruited him to do some Chillbillies numbers - basically a who's who of Star Bar regulars riffing on country tunes. It turned into a long joke about Ted's condition via song.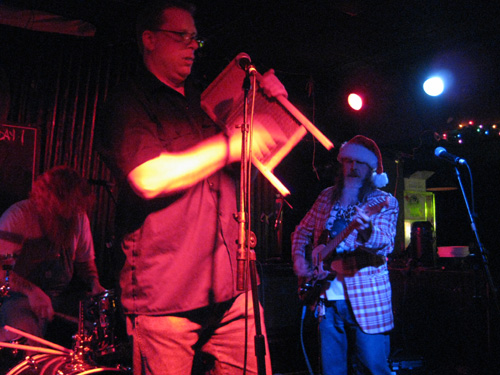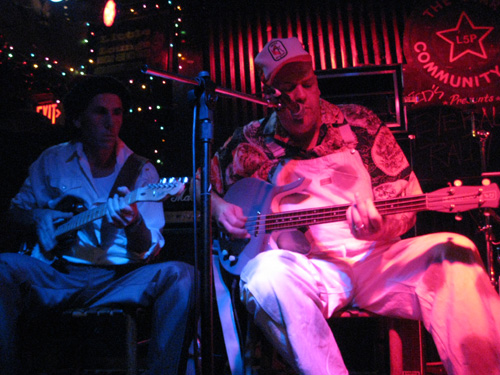 | | |
| --- | --- |
| Slim Chance and the Convicts did the usual smooth, pretty and depressing country. | |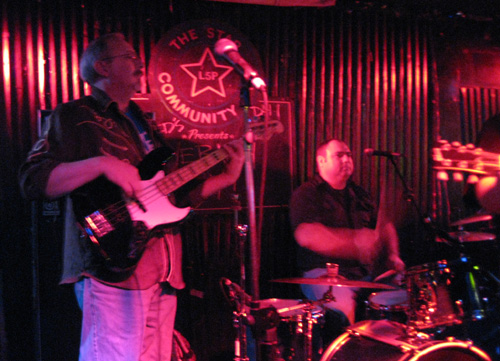 Then Patterson Hood and Friends (specifically the drummer from DBT and a pedal steel player I've seen with DBT off and on for more years than I care to mention) did a more acoustic set than the usual Truckers rock. It was pretty and sentimental, reminding me of the countless times I've seen DBT at the Star Bar. When he did The Living Bubba tears ran down my cheeks. It's a damn fantastic song and I never thought I'd see him do it at the Star Bar again.

A few screaming fans distracted from the performance, but only a little.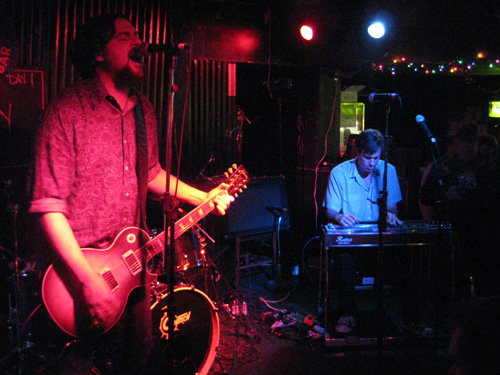 | | |
| --- | --- |
| For contrast, Gargantua was next, reminding me of the Bubbapaloozas when they started bringing in a wider variety of acts than the usual redneck underground/rockabilly set. | |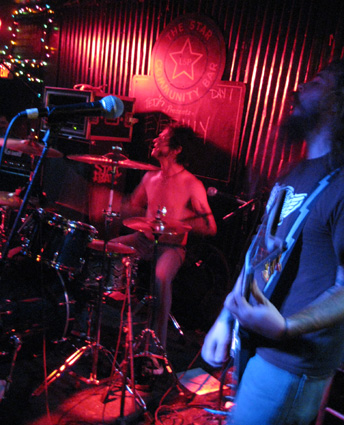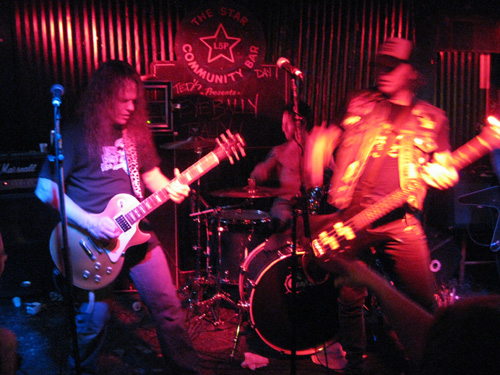 Ladies and gentlemen, Greasepaint.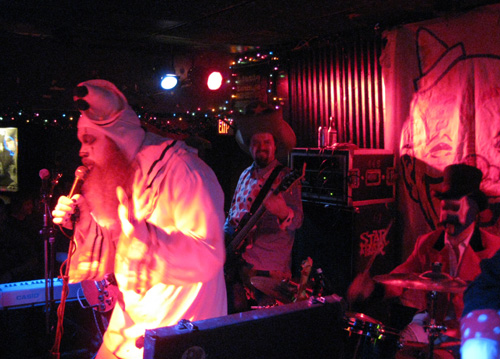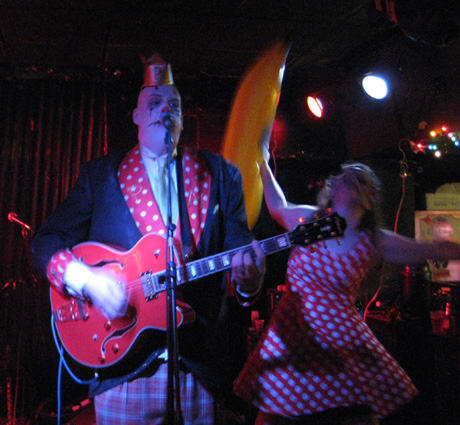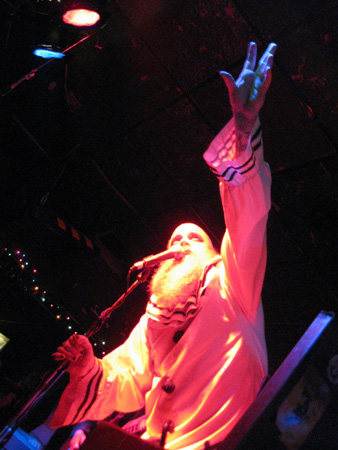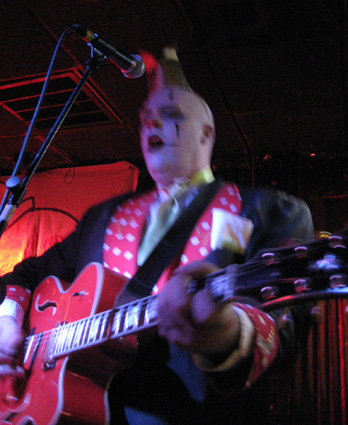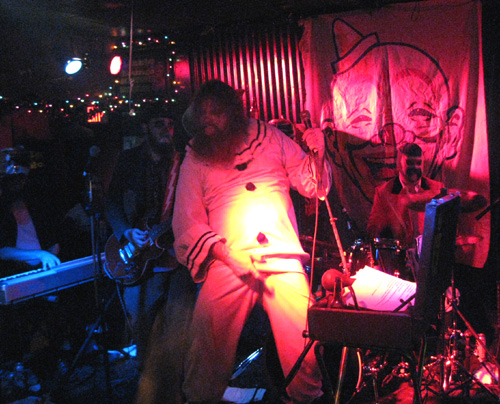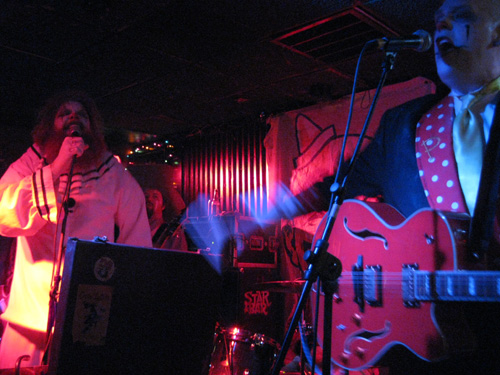 It was as if they'd never taken a 5 year hiatus, or however long it has been - a god-fucking-damn fantastic set of circus music gone haywire.
Ted stopped by and said, "I was going to thank everyone again, but after seeing that everyone should thank me."
I had to skip Saturday due to other previously planned festivities, but I'm not sure it could've gotten any better. Some shows are just perfect.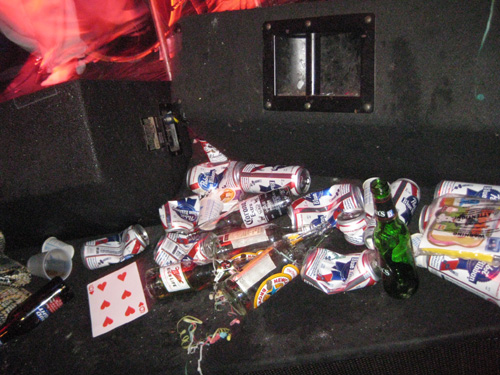 ---