Degenerate Press
Welcome to Degenerate Press' feature article. If this isn't enough you can always subscribe to Electric Degeneration, our semi-weekly and semi-weakly ezine, or surf the Electric Degeneration archive.
---
New Year's Eve
The Earl
December 2008
Text and photos by Frederick Noble
Another year gone and time to note that we're in the same location around the sun that we were a while back. Time to get dressed up, brave the chill for a meal then find friends or a friendly atmosphere and get lit.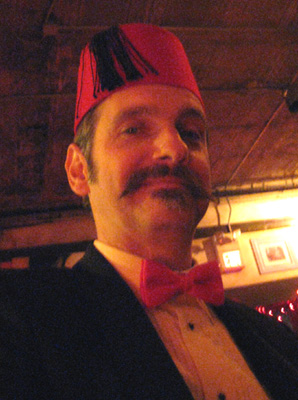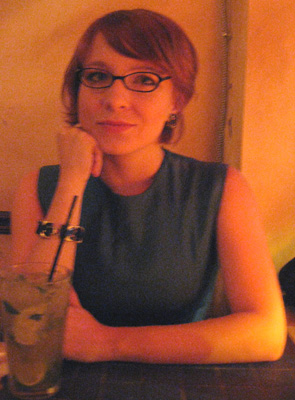 We hadn't made reservations for dinner. We always have a hard time deciding where to eat, so we were driving up Boulevard before we picked Solstice, a little slightly-upscale bistro kinda place across from Grant Park. We eat there every 6 months or so and I've been less impressed each time. They had a price fixe menu but it seemed like too much food so we ordered off their "small plates" menu, only to find everything entirely too overdone. Not overcooked, just overspiced, with too many heavy flavors competing and each dish containing one or more unexpected ingredients that turned out to be unwelcome. I prefer a more Italian style food (I mean actual Italian food, not it's Americanized distant relative) with a few, simple but fresh and flavorful ingredients. It'll be a while before I return to Solstice.
Our New Year's Eve was already off to a disappointing start.
Next we stopped in at Righteous Room for a couple of drinks before heading around the corner to our intended destination, only to get strike 2 against us. The Highland Inn Ballroom was already sold out at 9PM. Apparently they do sell advance tickets somewhere, though I couldn't find it on their web site (still can't), and they had been sold out before doors even opened. I was a bit pissed. It'll be a while before I return to the Ballroom too.
We tried to shrug it off so as not to spoil the festive mood and sped south to East Atlanta and The Earl. It wasn't as crowded as we'd feared it would be and we found a few friends to chat with, so, with the help of a few drinks, our mood improved.
In back, Fiend Without A Face took the stage. Brent, of Mastodon and other efforts, is a brilliant guitarist, but I've often thought of the Frank Zappa album title "Shut Up 'n Play Yer Guitar" when seeing the Fiends. It would be a fine set of impressive guitar work if he didn't scream incoherently over it.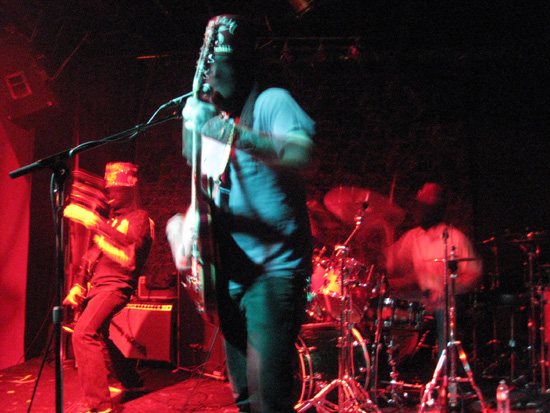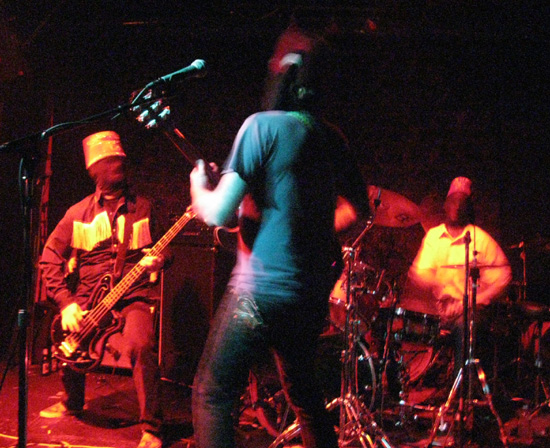 But the fez and stocking mask costumes really add to the show.
Next up, The Howlies, who I saw last New Year's Eve (and a couple of times since.) They kept blasting the stage with a smoke machine, interfering with my autofocus camera, so I didn't get many good pictures of 'em.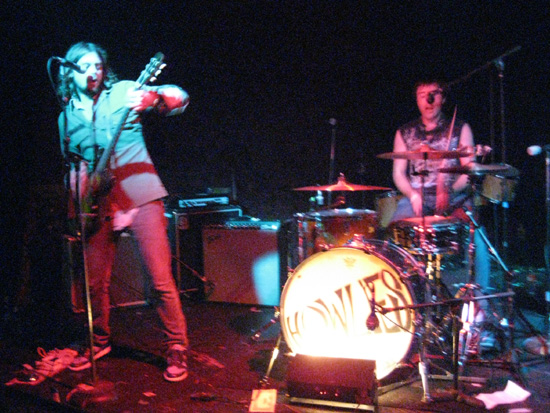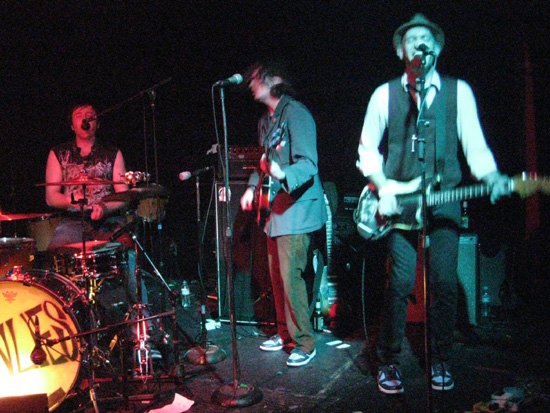 Though they need some new material, I enjoyed their set, good drink-and-dance-the-night-away rock. Tom Cheshire hopped on stage to ring in the new year with The Howlies with a rousing cover of The Undertones' Teenage Kicks, getting everyone in the crowd hopping around like mad.
| | |
| --- | --- |
| My photos from this point forward start to look like I was shooting in the midst of a riot - all blurs of bodies in motion, people stumbling, pushing, shaking their fists - and that's just on stage. The Rent Boys bring back the spirit of late-70's punk in full sensoround. | |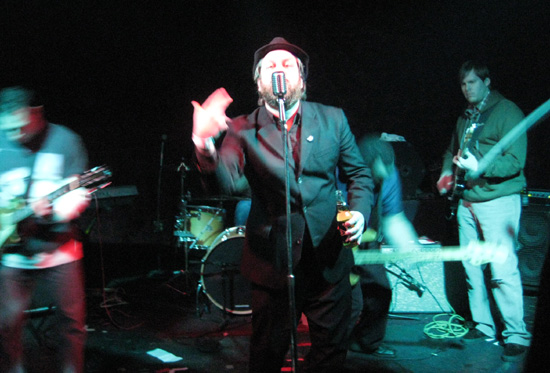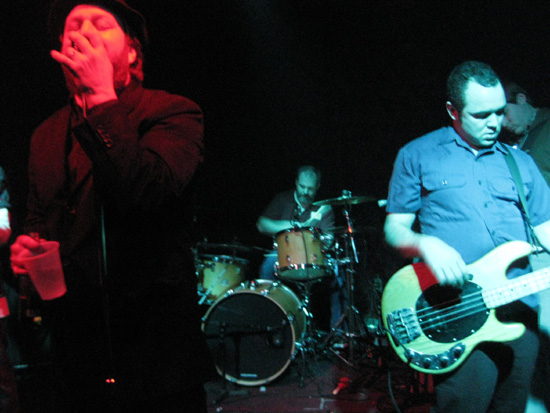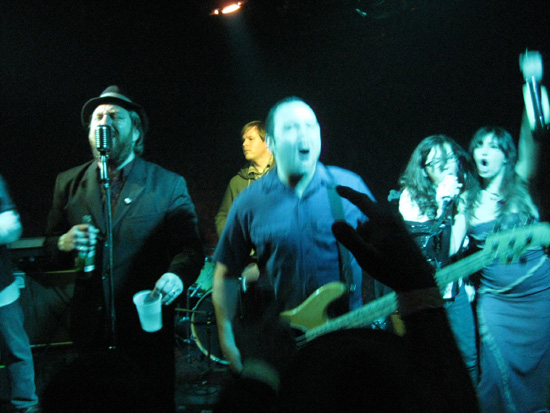 Happy new year!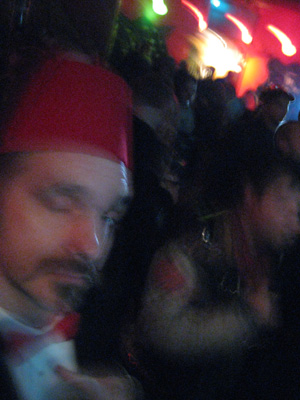 ---