Degenerate Press
Welcome to Degenerate Press' feature article. If this isn't enough you can always subscribe to Electric Degeneration, our semi-weekly and semi-weakly ezine, or surf the Electric Degeneration archive.
---
Blastoff Burlesque's Primetime Show
East Atlanta Icehouse
Text and photos by Frederick Noble
Somehow I'd missed Blastoff's previous themed shows, either because I thought I got enough of them at the Spookshow and other events, or because I had no interest in the only-sporadically-open Icehouse, or because I happened to be out of town those weekends. But Saturday I was feeling like something low key where I could get done up in a nice suit, so I hit the Icehouse early to get tickets before dining at The Earl. Degenerate CD showed up in a spiffy tux and we had a round or two before heading down the street for the show.
They started off with a pre-show newscast projected on the back of the stage featuring some of the Blastoff folks as anchors and weathermen. It was cute, but then it transcended mere TV spoof when, on screen, the weatherman reporting on-the-spot at a raging hurricane got disgusted and stripped off his cheap foul-weather gear and stormed off camera - and onto the stage, live, to the cheers of the female audience.
| | |
| --- | --- |
| | Soaked in his skivvies, other Blastoff members appeared, turning the stage into a classic fan dance routine with umbrellas in place of feathers. Brilliant. |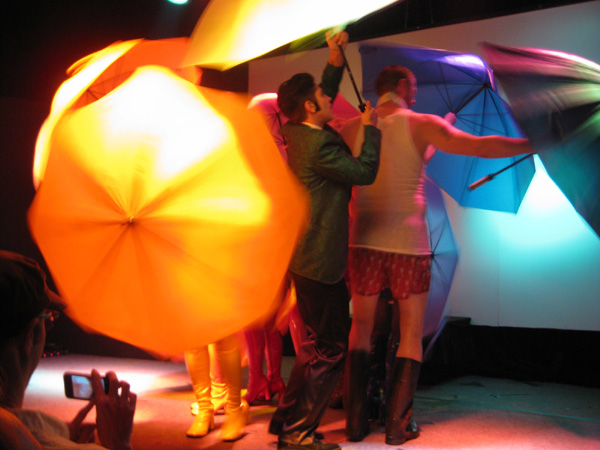 | | |
| --- | --- |
| Then things moved along rapidly, skit to skit, TV reference to TV reference, like flipping channels late at night. Hoopsy Daisy did a hulahoop routine to the theme of Outer Limits with a glowing hoop. Baton twirlers were next. The doctor from House watched a nurse do an aerial routine on a hoop suspended from the ceiling. Then House strips to reveal he is also The Greatest American Hero, who then spoofs the very act we just saw. | |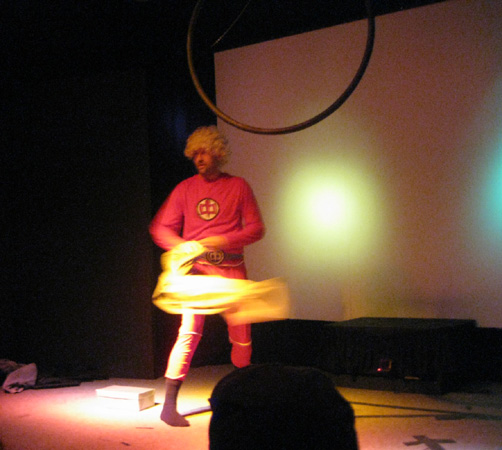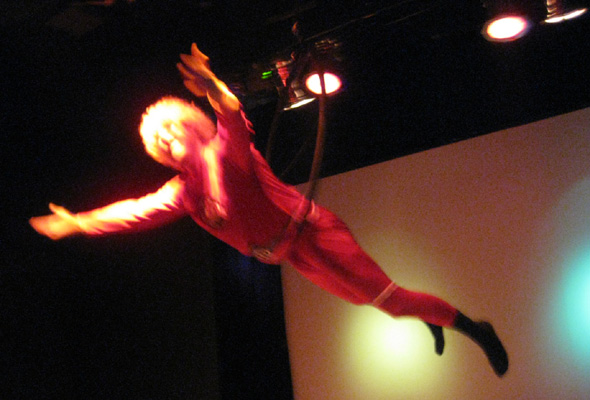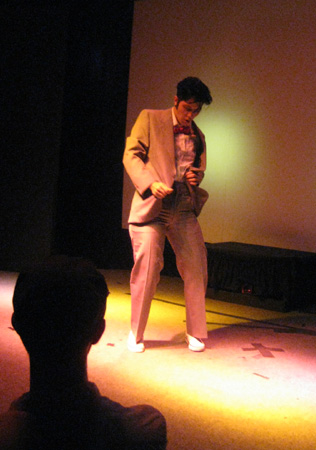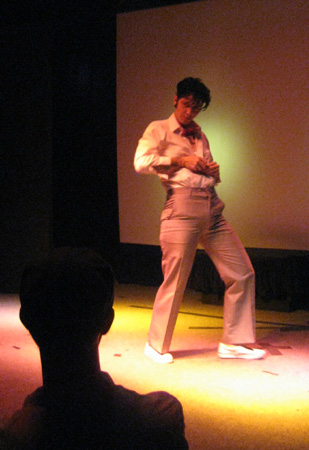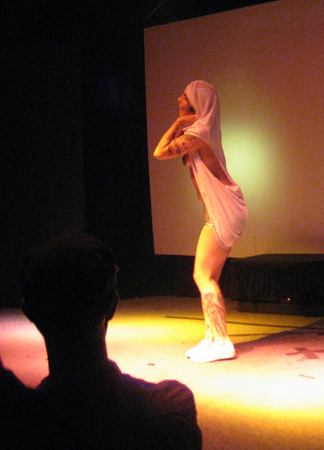 | | |
| --- | --- |
| For every comparatively "straight" skit - Peewee stripping to giant skivvies - there was one that wrapped two or more concepts into one - Alice from The Brady Bunch cleans up the stage, only to stumble across a leftover brownie that turns her into Alice in Wonderland, singing Jefferson Airplane's White Rabbit. Captain and Tennille turns into Captain Stubing and Tennille. The Solid Gold dancers give us dance interpretations of popular tunes that get more and more surreal... | |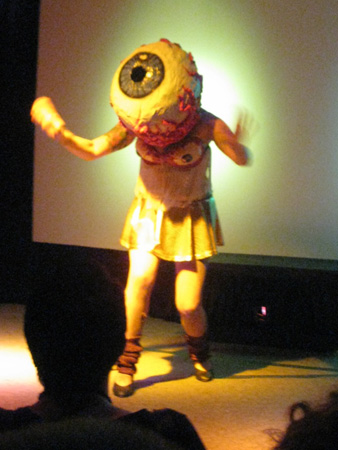 Need a hint? Think Billy Idol.
| | |
| --- | --- |
| | Cops, Wonder Woman, Addams Family, Twin Peaks - if I hadn't taken pictures of the show I wouldn't remember half of what I saw. But I'd definitely remember Steve Austin attacked by Bigfoot, which then degenerates into a duet of Let's Call the Whole Thing Off. |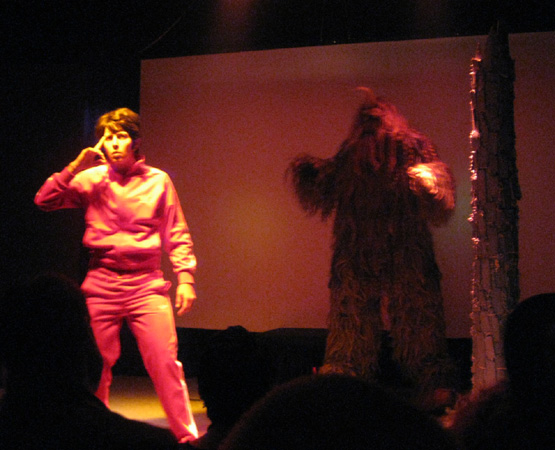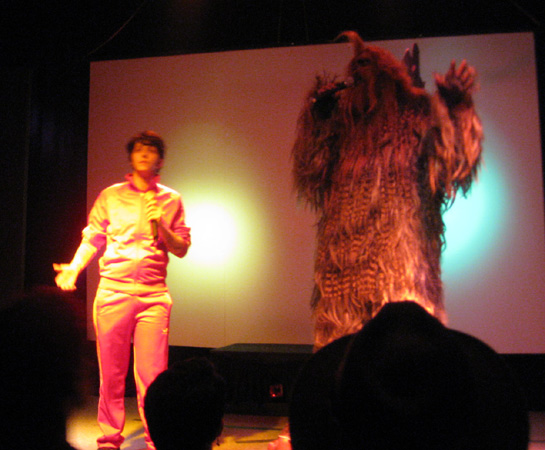 Unfortunately I was a bit too far from the stage and often laughing too hard to get decent pictures but that's ok because you should've been there. Anyone that missed this show should be weeping openly in the streets. I think only Dong Squad put on a funnier show and Blastoff is a close second, but smarter and with better production values.
---