Degenerate Press
Welcome to Degenerate Press' feature article. If this isn't enough you can always subscribe to Electric Degeneration, our semi-weekly and semi-weakly ezine, or surf the Electric Degeneration archive.
---
Booker T & the DBT's
Drive By Truckers
Variety Playhouse
Text and photos by Frederick Noble
I was stoked a month ago or so when the Variety Playhouse ad in the Creative Loafing Newspamphlet listed "Booker T and the DBT's." As the show neared, the ad changed to "Booker T and the DBT's, Drive By Truckers", to "Drive By Truckers featuring Booker T." With tickets at $25, I was hesitant but I figured I wouldn't get the chance again so I bit. Or bought.

I got there early, having finally learned that Variety starts pretty close to their listed showtimes. I barely had time to get a beer and a spot close to the stage when the DBT's wandered out, all dressed in suits. Booker T, looking good, sat behind a big organ and the band kicked off a set of mostly instrumental tunes I mostly knew by heart.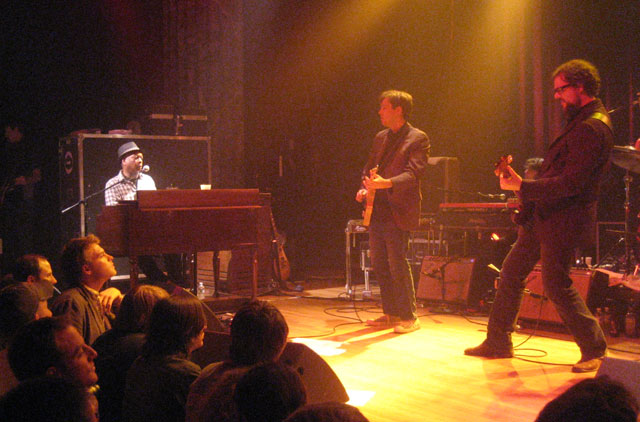 Heck, they did Green Onions as the second tune, a song I loved as a kid when it was featured in the Spiderman cartoons as the dance music in the club Spiderman swings past in every episode (the kids inside danced in a three-frame loop. Marvel was cheap back then.)

As much as I like and respect Booker T, I found most of his set a little dull. Too much soul, not enough groove. The mix at Variety is always a little off close to the stage, so it may be that I couldn't hear the organ well enough, but it just felt a little... tepid. He sang a song or two but probably the highlight of the set was a Tom Waits cover done as an instrumental featuring Cooley on banjo.

The band took a short break, during which Variety cranked up a Neko Case CD, taunting me because I'd forgotten to buy tickets for that one before it sold out. One of the DrunkBroTards in front of me didn't know who Neko Case was, "I think she's Canadian or something," he said to a fellow DBT fan.

Drive By Truckers returned, kicking off with Lookout Mountain (degenerate DN, you need to hear that song!) and rolled on with crowd favorites.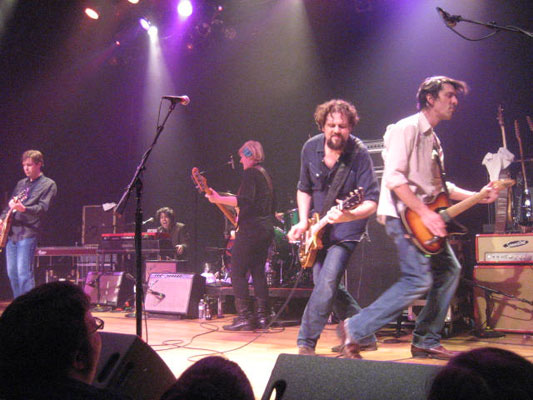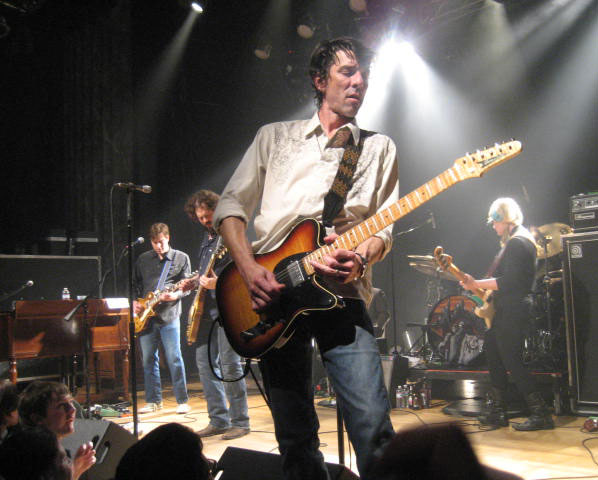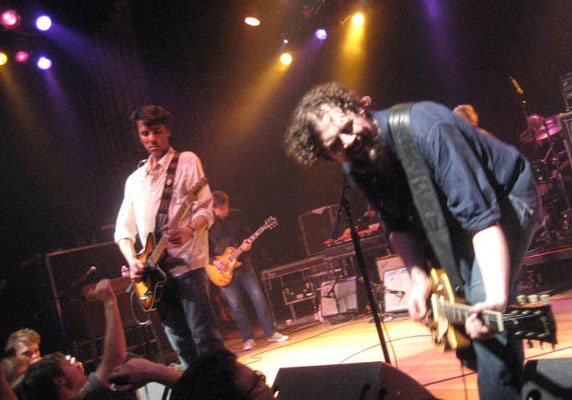 | | |
| --- | --- |
| I was on the Cooley side of the stage, obviously... | |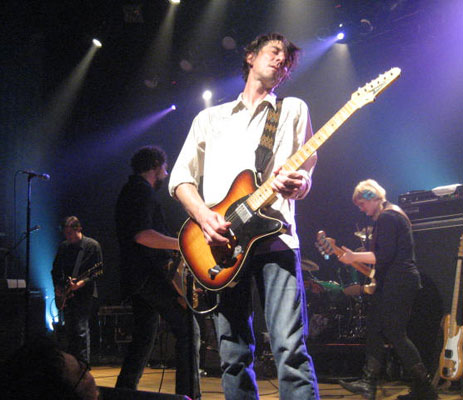 | | |
| --- | --- |
| There wasn't much unexpected or new, until the encore when they brought back Booker T and really got cooking. | |
Steve McQueen roused the crowd, only to switch gears to Angles and Fuselage featuring a very brief cameo by Kelly Hogan, ending on a quiet note.

The encore made the show.
---