Degenerate Press
Welcome to Degenerate Press' feature article. If this isn't enough you can always subscribe to Electric Degeneration, our semi-weekly and semi-weakly ezine, or surf the Electric Degeneration archive.
---
Bubbapalooza 2009
The Star Bar
Text and photos by Frederick Noble
Degenerate CD was raving about Friday's line-up weeks in advance. I took a look at the schedule and mumbled, "Hell, this could be last year's poster..." But CD hasn't seen these bands as many times as I have. He missed The Star Bar's popular peak. (I myself missed the bar's cultural peak, but I've covered that story before.)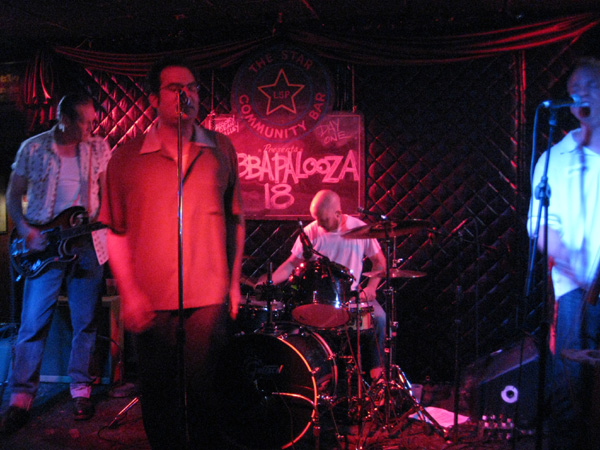 I arrived as Hornet set up, a mix of old Bluejays and Sonoramic Commandos - all familiar faces covering familiar tunes in a rockabilly fashion with a bit less "billy" and bit more "rock" than usual. They were pretty damn good, especially considering it was their first gig. They tossed in a cover of Boz Scaggs' Lido cover for funsies at the end.

I was surprised at how many people were there for the early acts, having been 1 of 3 fans in the bar around this same time at previous Bubbas. This year the room was at least half full before 9PM.
With only some slight adjustments in members, gear, and, for Rodney, wardrobe you get Sonoramic Commando. The sound is a bit more country and "billy" than Hornet's rockabilly, with Chad's magical fingers plucking out perfect guitar notes.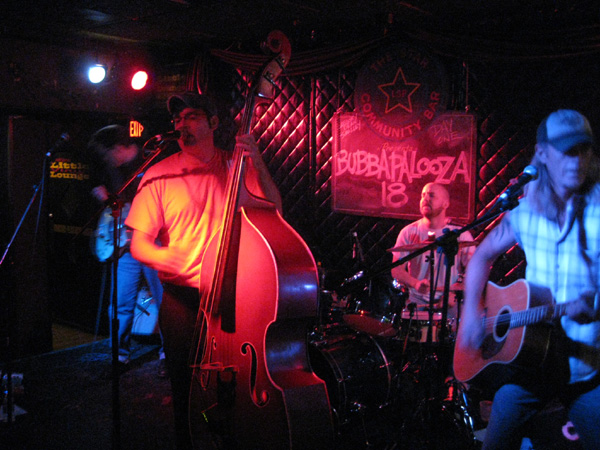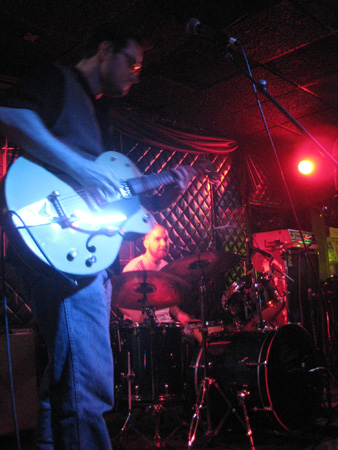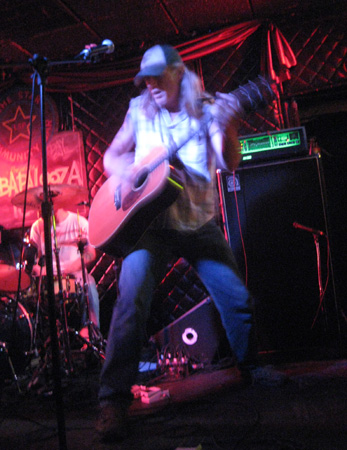 The guys looked like they were having a great time, newly reformed after a long hiatus. The growing crowd enjoyed it as well.
I've seen several incarnations of Blacktop Rockets over the years, but I've never seen a bad one - never even seen a bad set.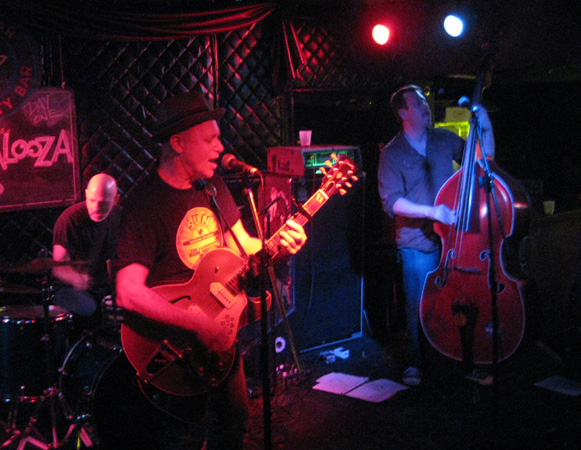 | | |
| --- | --- |
| Tonight it's Johnny McGowan on second guitar, Jeff Bradley on upright bass. | |
I like BTR with Johnny. He brings fire where Chad brings precision. It's not a better, just different. Either way, Dave plays can play along, take the lead or do some harmonic guitar work - the best local rockabilly act, one of the best acts of any flavor in Atlanta.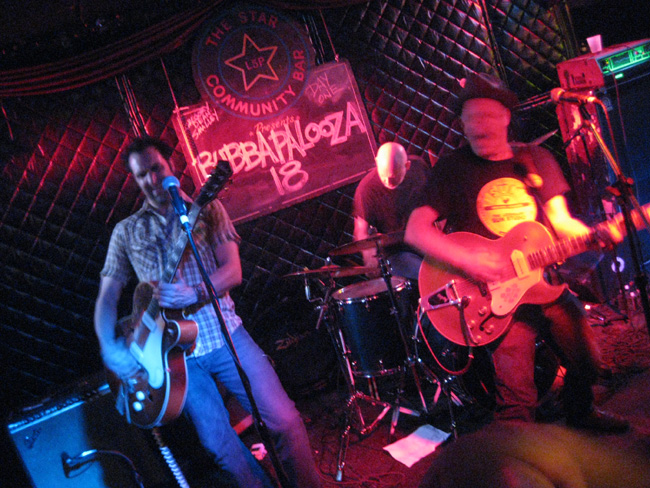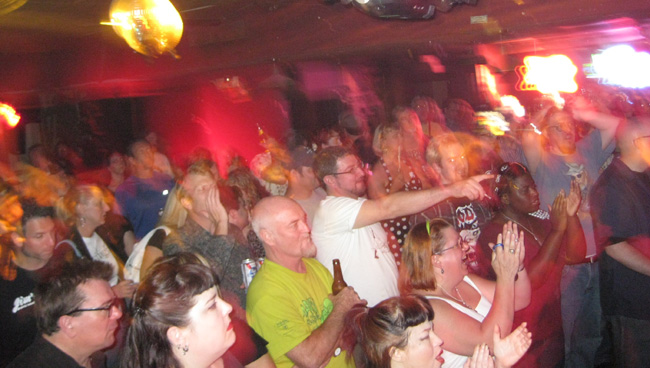 Regulars and newbies alike rockin' out.
I had not been looking forward to Ghost Rider Car Club. Someone mentioned they'd added a horn section for the evening, so I hoped that would add some punch.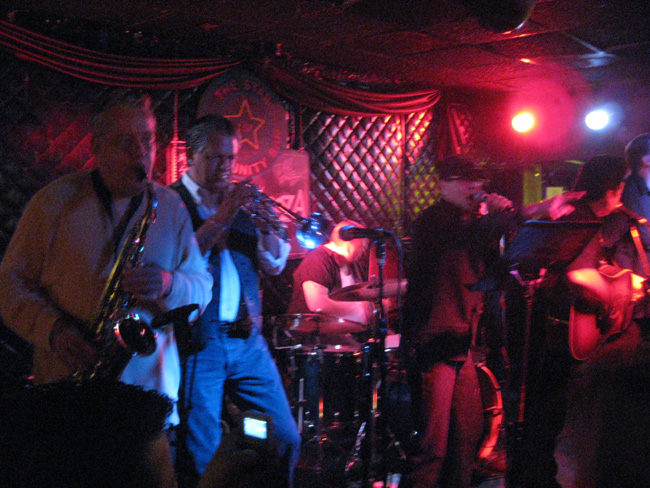 Alas, they still annoyed the crap out of me. I hate it when some people I really like and respect are in a band I really hate. Sure, I could "not say anything if I have nothing nice to say" but that's not in my idiom. Ghost Rider Car Club still sound like a novelty act for a car show at an old folks' home. They've got a super smooth country sound with 4 part harmonies vaguely reminiscent of The Oak Ridge Boys, interspersed with phony ads for hot rod shops and such.

I made it through 2 songs before fleeing for the basement. CD and EM had split after Blacktop Rockets, leaving me to try to make it through Ghost Rider Car Club so that I could catch Redneck Greece Deluxe. But I decided I had too much to do over the weekend to stay up until 3AM just to catch an act I've seen several times before. I hit the road and didn't make it back for Saturday's festivities due to other priorities. But hey, there's always next year, right? Bubba 19!
---