Degenerate Press
Welcome to Degenerate Press' feature article. If this isn't enough you can always subscribe to Electric Degeneration, our semi-weekly and semi-weakly ezine, or surf the Electric Degeneration archive.
---
Can Can, Judi Chicago, The Coathangers
The Earl
Text and photos by Frederick Noble
I hate mid-week shows. I've got to work in the morning and it's not nearly as much fun to have to watch the alcohol content and try to enjoy a half-empty show. So it's a rare act that will drag me out Sunday-Thursday. But three of my favorite acts on one bill did it for me this week.
First up, Can Can.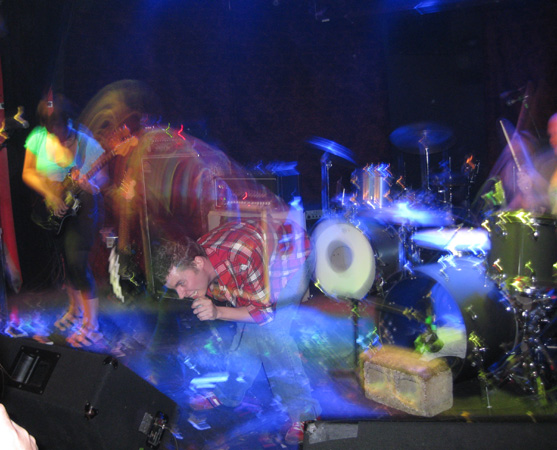 | | |
| --- | --- |
| Patrick A, AKA Jewish Magic, belts out the vocals and hops around the room with abandon in front of loud, impressive guitar, thanks to Mary Frances Collins, and pounding drums courtesy of Josh Lamar. Were it not for Mary's loud-yet-melodic guitar and non-stop antics of Patrick, the simplicity of the setup might get tiresome but instead it's engaging through the whole set. Seriously badass. | |
Yes, I realize I just reviewed Judi Chicago a couple of weeks ago but I enjoyed 'em so much I had to have some more. Besides, EM had missed that last show so that was another excuse. They had some technical difficulties, but with the science fair they set up on stage it should come as no surprise that something in there shorts out. They apologized for the delay and random instrument problems but they could've charged on through and I doubt anyone would've noticed, thanks to the wall of sound they create. And they came out with that wall in full effect - no simmer-to-a-boil here.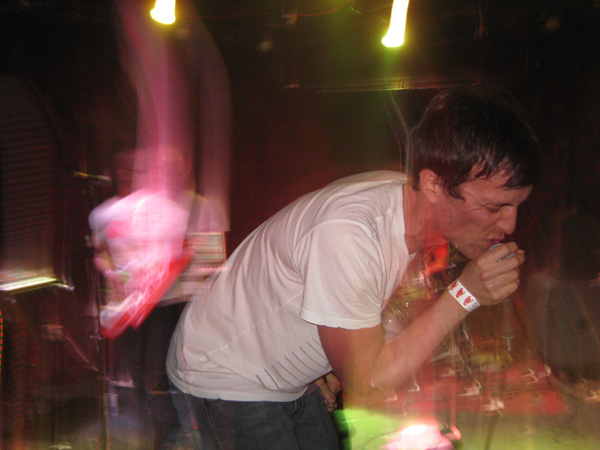 It's dance music with anger, humor, and hooks big enough to catch Great White sharks. It doesn't hurt that they change instruments, from guitar to bass to keytar to saxaphone to congas, all over some impressive layered backing tracks and, lately, with an actual drummer in the back.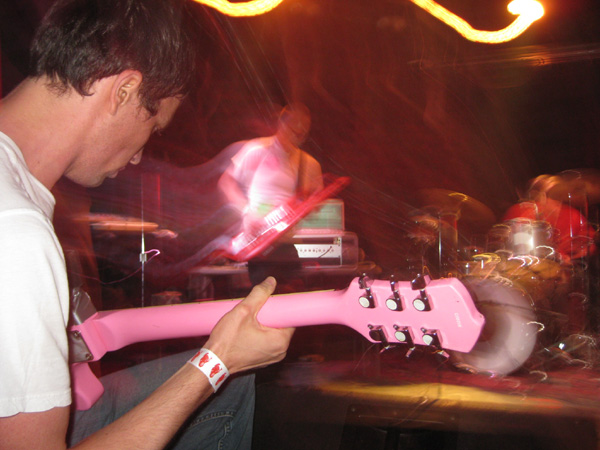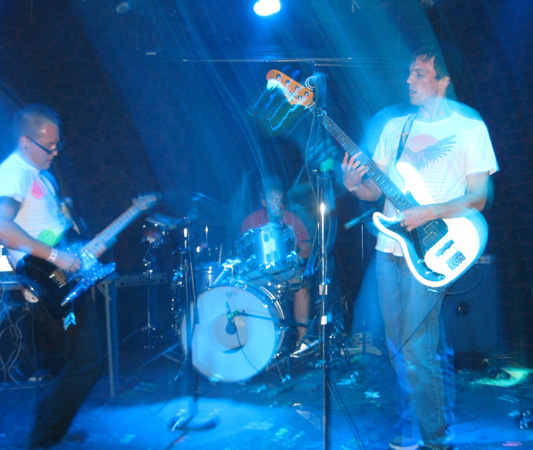 Not to mention they're all good-looking men who aren't afraid to dance and sweat and roll around on the floor to get the crowd into the act. If all dance music were this good I wouldn't have avoided dance clubs the last, oh, two decades...

To top it off, they threw in a Coathangers cover, surprising the headlining ladies and dragging them up front to sing backup - pretty damn clever.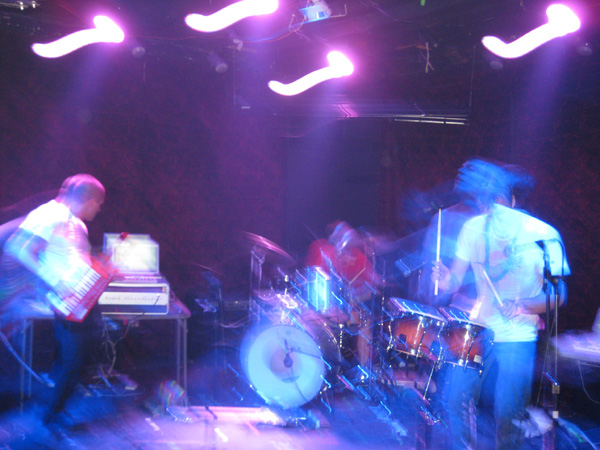 The Coathangers had just returned from a 5-week tour, grumbling about how everywhere else (except San Francisco) sucked and clearly happy to be back in front of a hometown crowd. EM and I had seen them so many times last year we stopped going for a while. I'd forgotten how much fun they can be live, even with only a small crowd on a Wednesday night.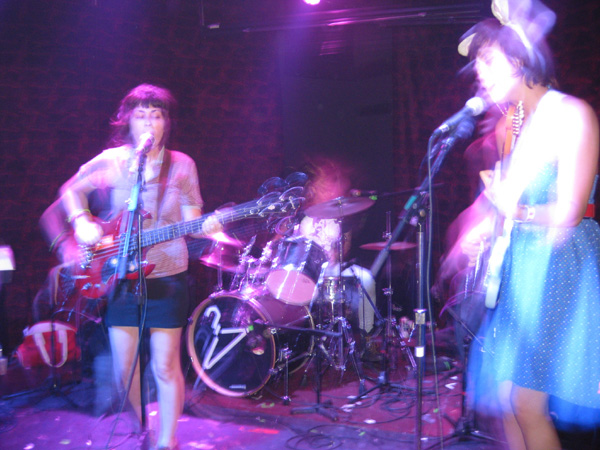 They can get a little screachy it works with the energy while contrasting against the simple poppy rock. There's a good reason they've gotten a lot of attention, and it ain't entirely because of their good looks.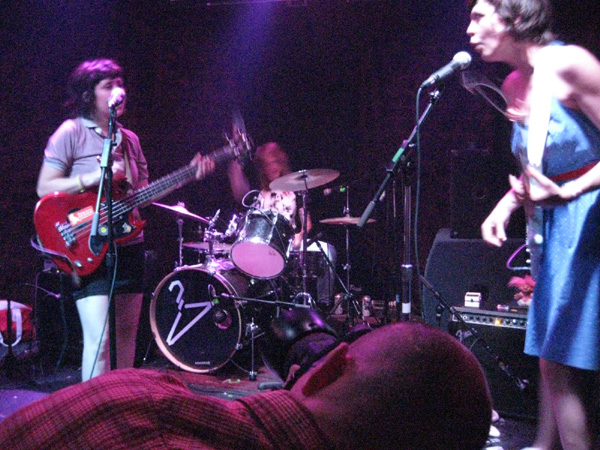 They've come a long way, baby, from when they bought pawn shop instruments and didn't know how to play. These days they even switch instruments with some degree of skill, but with more than enough swagger for any group, male or female.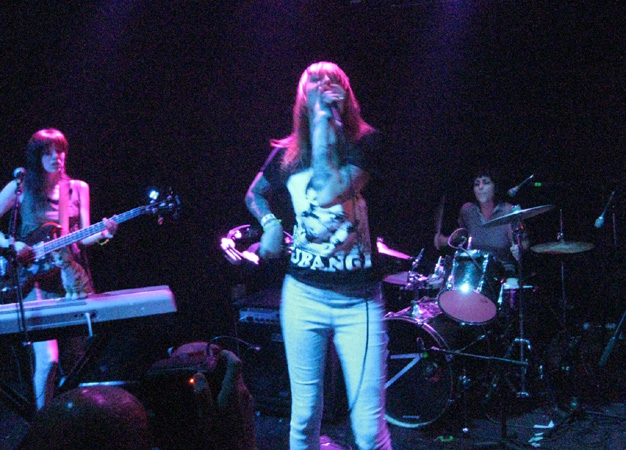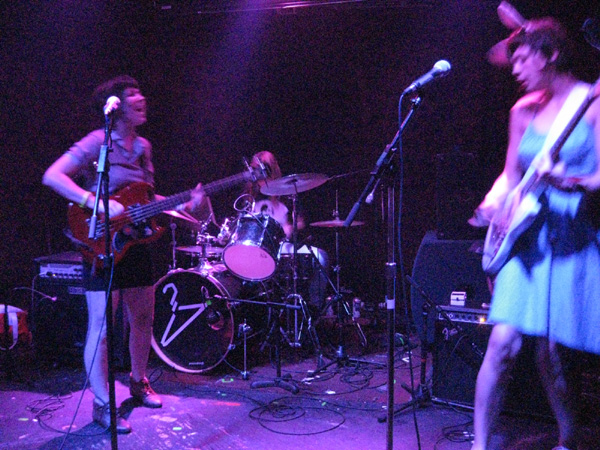 | | |
| --- | --- |
| At the end of the set the crowd screamed for more so they threw out an encore song or two and wrapped up the night relatively early - 1AM. Late for us work-a-day stiffs, but worth it for us rock-a-night degenerates! | |
---