Degenerate Press
Welcome to Degenerate Press' feature article. If this isn't enough you can always subscribe to Electric Degeneration, our semi-weekly and semi-weakly ezine, or surf the Electric Degeneration archive.
---
The Coathangers, Cars Can Be Blue, The Lovely Eggs (UK), Baby Dinosaurs Vs. Extinction, Glen Iris, Caltrop
The Star Bar
Text and photos by Frederick Noble
You'd think with a couple of local acts who have a following and/or friends (Coathangers, Glen Iris) and 3 other acts all for $7 The Star Bar would be packed, but even by the headline act the house was maybe half full. Yeah yeah, it's a recession/depression/apocalypse but do you know what causes these things? People not spending money. People not supporting the arts. People staying home. People staying sober. Get out there, get drunk and have some fun, people!
There were a few devoted fans of just about each and every band, someone to stand close to the stage and shout along, such as the few folks in the room who knew a song or two by opening act Baby Dinosaurs vs. Extinction.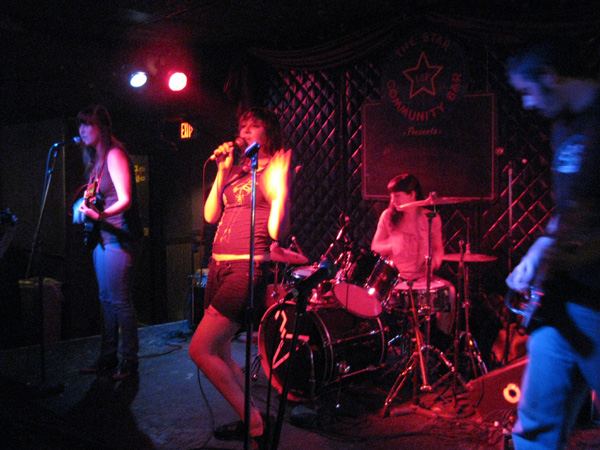 I found their MySpace profile charming:
Band Members

Vocals- Morgasm

Drums/Vocals- Jessica Juggz

Keyboard/Guitar/Vocals- Megatron

Guitar/Vocals- Hate-ley

Bass-Markaloid

Influences

Alcohol!!!

Sounds Like

The beach!!!
They do not, in fact, sound like "The beach!!!", unless you're sloppy drunk at a beach where a band is rehearsing tunes they don't quite know yet.
However, what they lacked in precision they made up for with charm, some energy and cute novelty tunes like "Cold Dick."

They have a sloppy low-fi punky sound reminiscent of early performances by The Coathangers and Black Lips, back when I was seeing those bands and thinking, "Cute, but holy crap they need some practice and/or lessons."
There were a few acts shoved downstairs in the little side room, like Caltrop from somewhere up in North Carolina.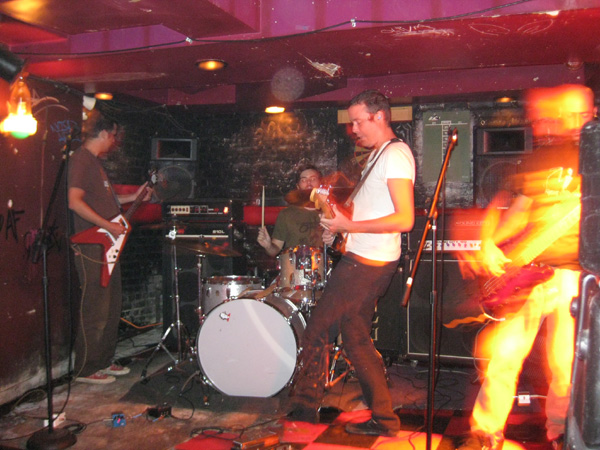 They had very few vocals, which you couldn't discern anyhow due to the overpowering guitars in the small, stone room, but that was ok, since guitar is the main focus of this band. Loud, probably no matter where they play, with precision approaching math rock but without losing the fun factor. A little spacey, a little jammy, moments of metal and stoner rock, but not too much of anything (unless you don't like loud electric guitars, in which case run for cover.)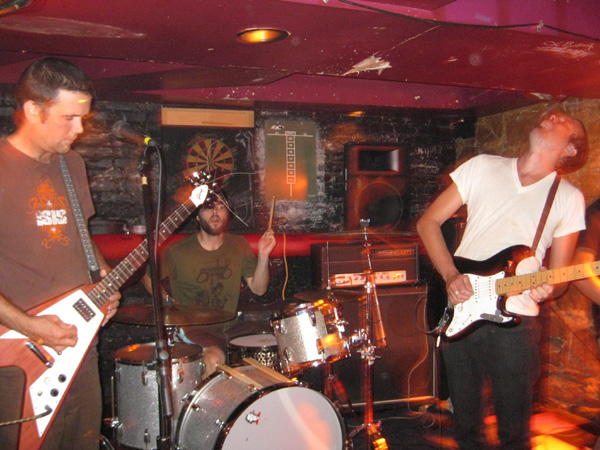 They were probably the highlight of the night. And no, I don't think the guitarist is trying to read the graffiti scrawled on the ceiling. He's just one of those guys that looks like he's passing a kidney stone when he plays.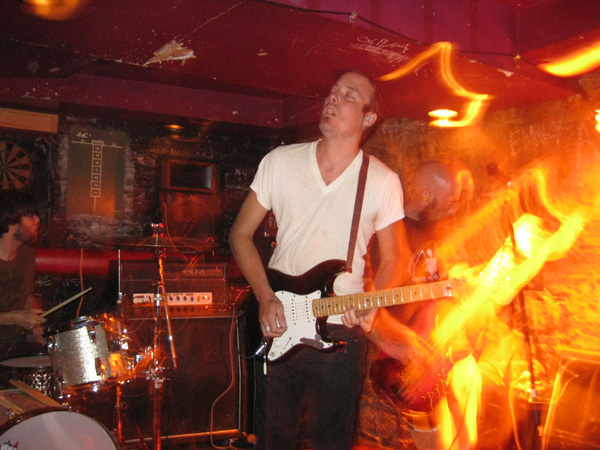 Back upstairs what I came to think of as "the amateur hour" continued with Lovely Eggs, imported from the UK.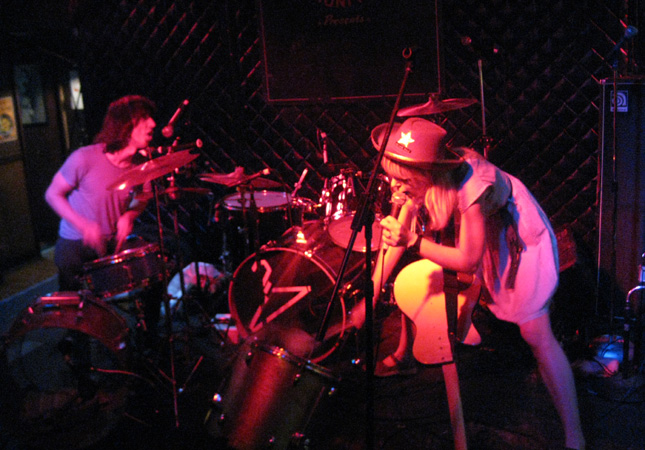 | | |
| --- | --- |
| A male/female duo with mostly drums and guitar, but occasionally ukulele or recorder or other instrument tossed in for flavor. I found them a bit too twee for my taste. Their cuteness didn't seem entirely genuine and musically they were... well, barely musical. More like performance art occasionally punctuated by the use of instruments. | |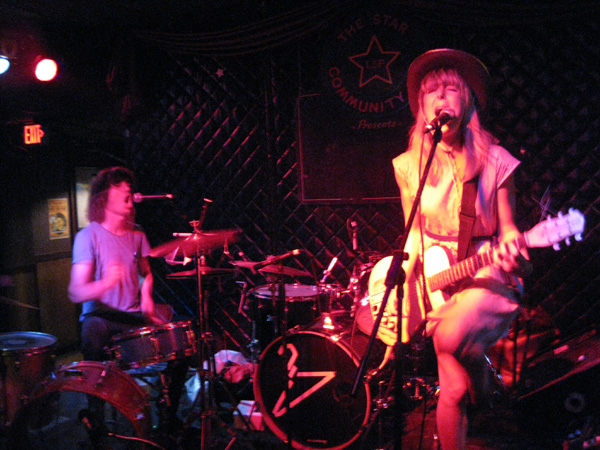 By contrast, Cars Can Be Blue employ a similar formula - guy on drums, girl on guitar, a sense of humor and silliness but CCBB have the edge lacking in Lovely Eggs.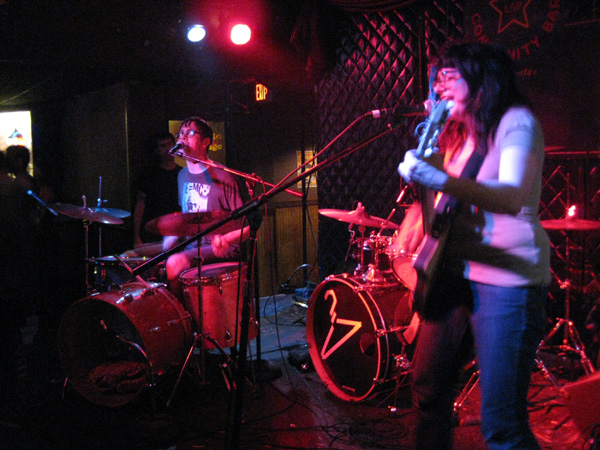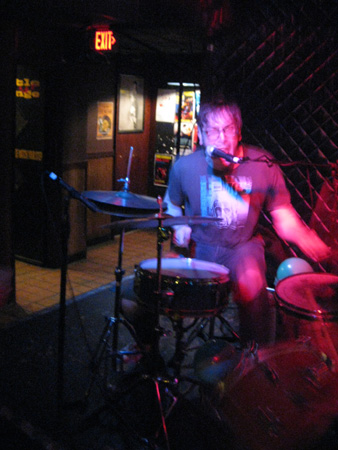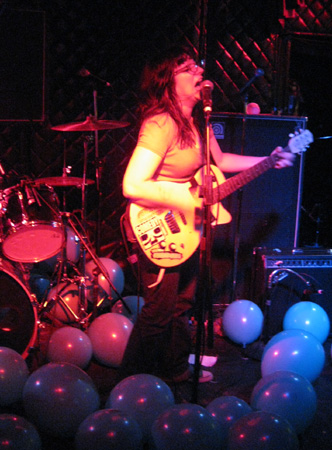 They don't toss in pennywhistles or stop for long stories about getting injured on getting injured on a bike and getting 6 weeks paid sick leave thanks to Brittain's socialist medicine. Cars Can Be Blue have tunes about getting sick but they're about how they can't go to the doctor because they don't have insurance.
They, too, were a bit off. I've seen them tighter, but it's a sound that doesn't have to be spot-on to work.
Downstairs it's back to technical precision with local act Glen Iris (who should play with Edgewood and The Selmanairs, to complete the Streets of Atlanta trifecta.)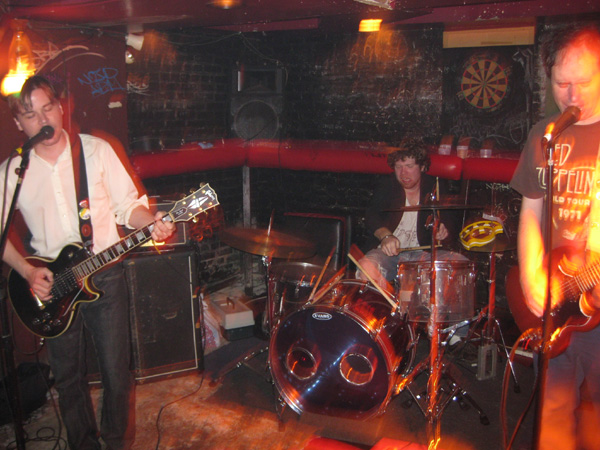 Chris, occasionally of Brass Castle, and Justin, of Batata Doce and former Rock*A*Teen, lead a guitar attack on the senses that is tough to define. Hard, heavy, aggressive but still melodic. As with Caltrop, vocals aren't the highlight here. You might not catch a single word, but you might not care.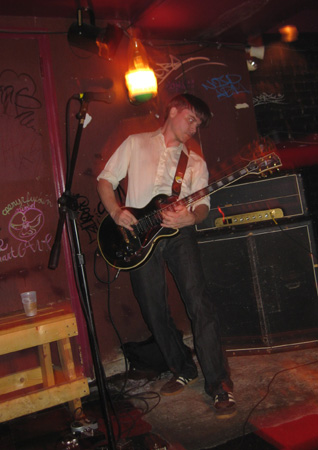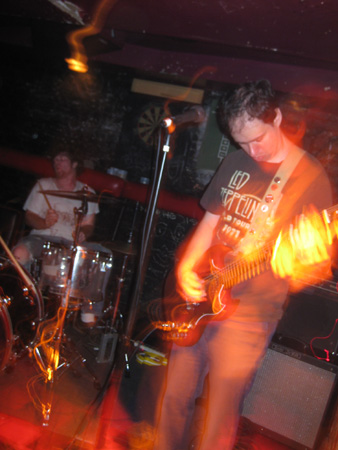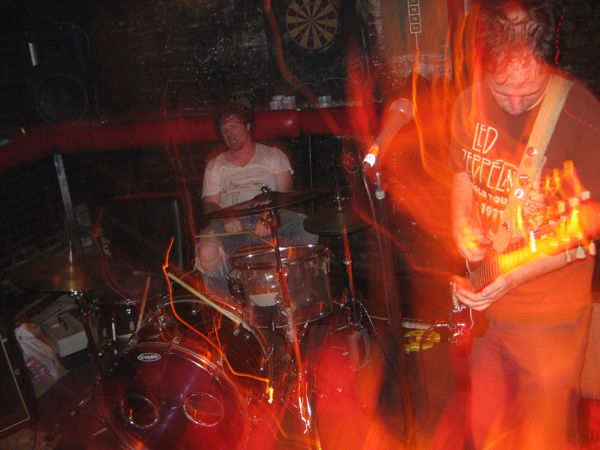 Upstairs, The Coathangers went on. They stuck to the theme of the upstairs bands in their inability to get the timing right, hit the notes, end the song together, etc.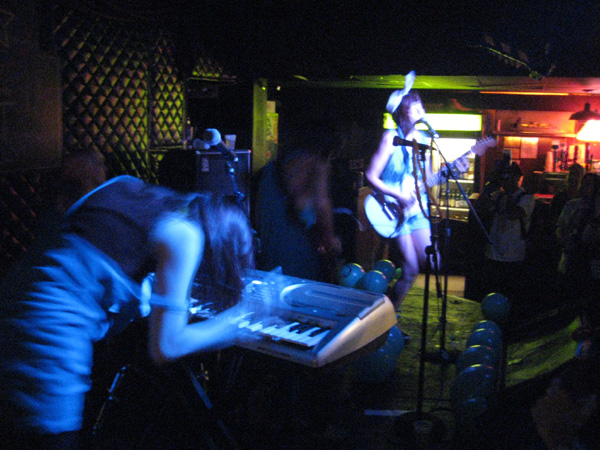 If I hadn't just seen them a couple of weeks back I might've stuck around to see if they pulled it together, or blew it all up in a fun, spectacular way, but I'd gotten my money's worth and hit the road.
---