Degenerate Press
Welcome to Degenerate Press' feature article. If this isn't enough you can always subscribe to Electric Degeneration, our semi-weekly and semi-weakly ezine, or surf the Electric Degeneration archive.
---
The Accidents, Judi Chicago, Camp Drunkalot
Text and photos by Frederick Noble
I don't often get out on a work night but when I heard John McLean had a new band that would be playing at The Clermont shortly before he moved to California I decided to head over there. Alas, there are no cameras allowed at the famed strip club (though someone was shooting a video with permission from the bar, making sure not to catch any of the joint's other live entertainment) so you'll have to use the ol' gray matter for your images. Speaking of, ol' gray John is the lead in The Accidents, belting out Southern rock with skill and gusto. Damn fine show, especially with Blondie and other performers on the other stage.
I was off on Friday so I decided to make a night of it and sped over to The Star Bar where several acts were playing a free show, culminating with Judi Chicago. I've reviewed them many times and recently, and this shot just about says it all.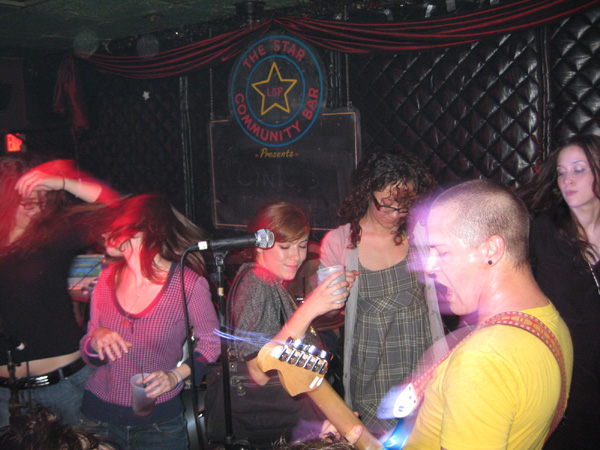 I was off Friday because I had to run errands and get my gear together for camping. I had originally planned to go the previous weekend but the weatherman had predicted floods and tornados. Of course that weekend was gorgeous, so this weekend - supposed to be clear and cold - was cloudy, spitting rain and goddamn freezing. Which might explain why only 2 other degenerates bothered to show, DN and CD. But the three of us managed to have a fine time and the beginnings of fall colors turned the woods into a cathedral complete with stained glass. So here's what the fall version of Camp Drunkalot looks like.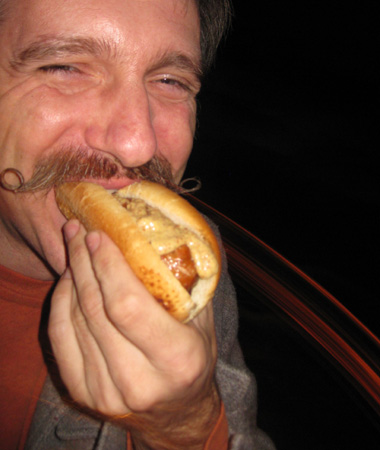 Fire-cooked Italian sausage.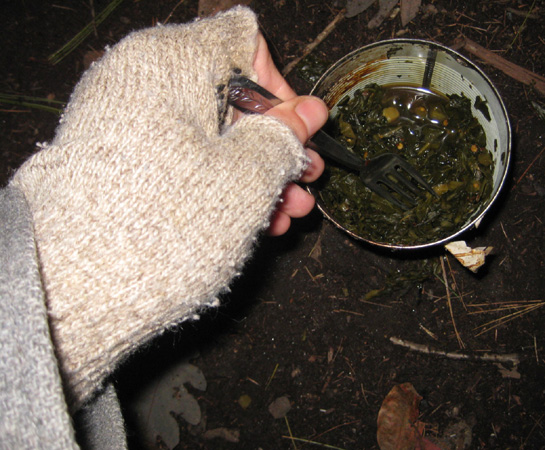 Collards from a can.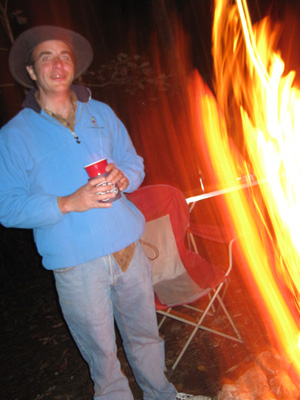 Only way to keep warm is liquor and fire.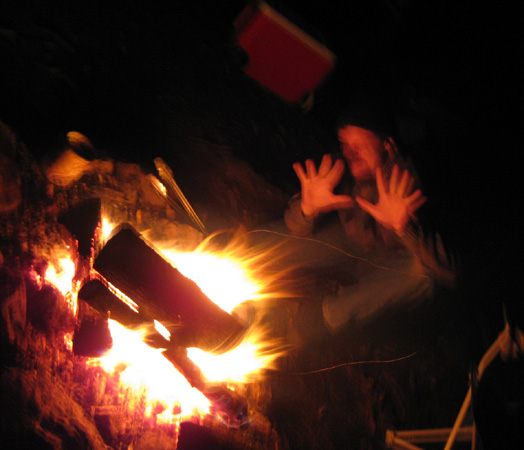 And more fire.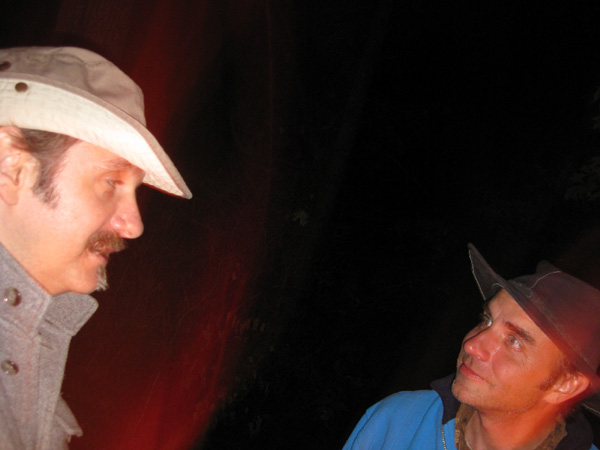 And more liquor.
Crawl into the sleeping bag and pull another layer or three on top, and an air mattress underneath, and you can stay warm and comfortable - until you have to get up to pee at 4AM. Brrr!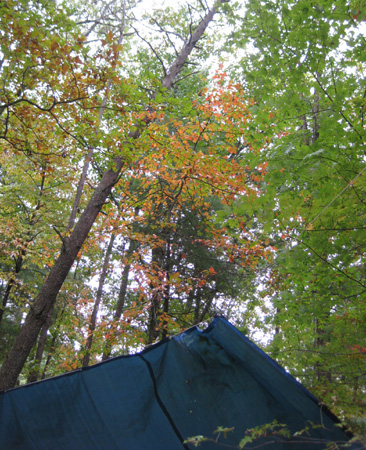 In the morning we get a glimpse of the fall foliage,
as well as rain. Huddle under the tarp for breakfast.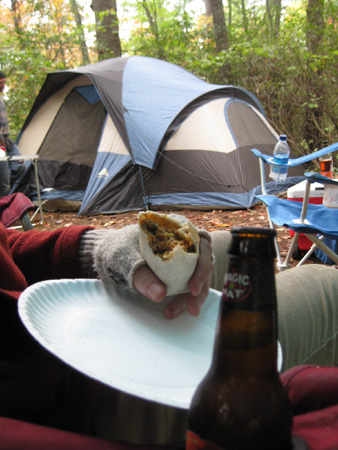 Chorizo, eggs, peppers and cheese in a burrito,
washed down with a breakfast beer.
Followed by a short hike down the hill to look at the river and leaves.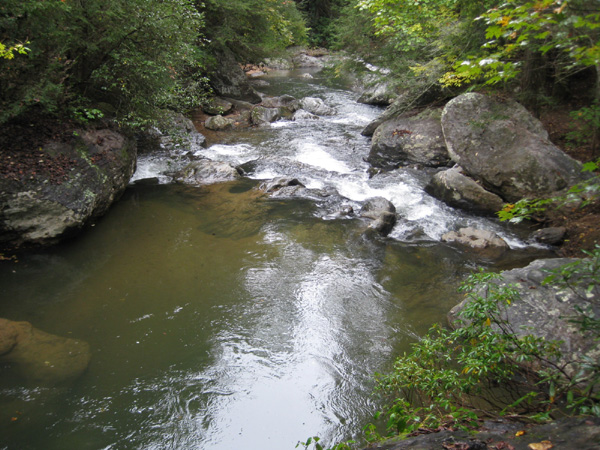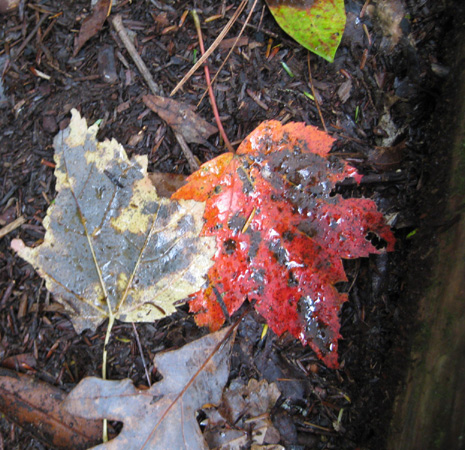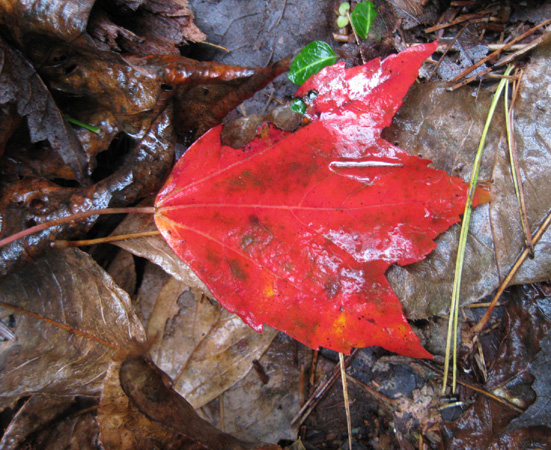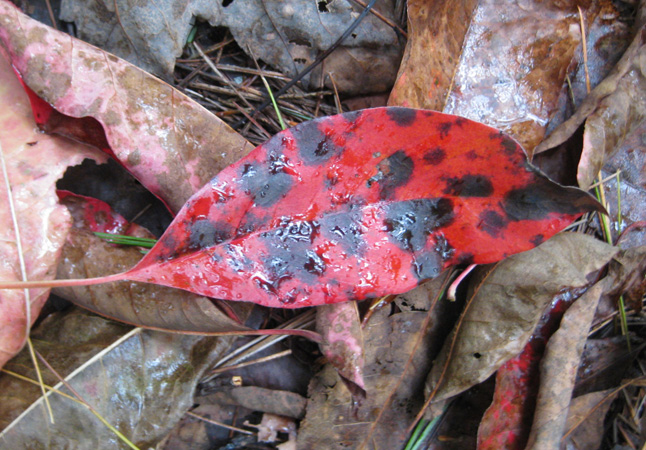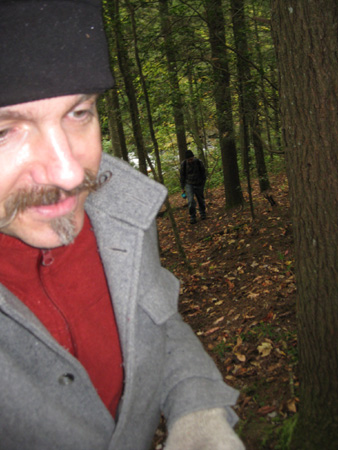 For lunch, more fire-cooked meat.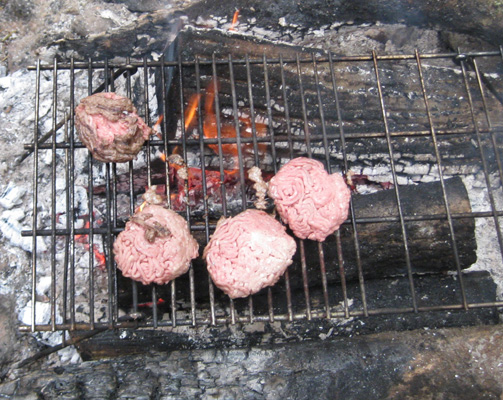 Then a nap, then more drinking and games, huddled in a tent out of the wind and rain,
before it's time to resurrect the fire for dinner.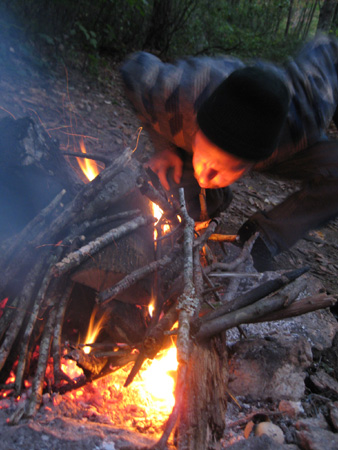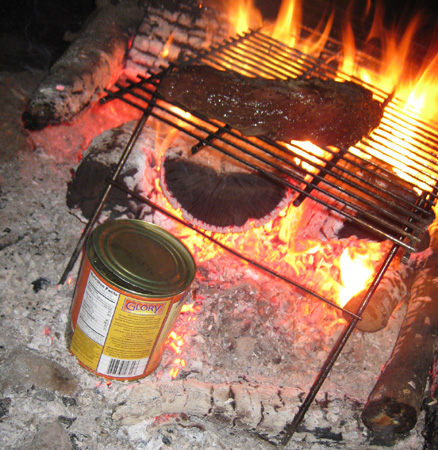 Pork loin and the last can of collards.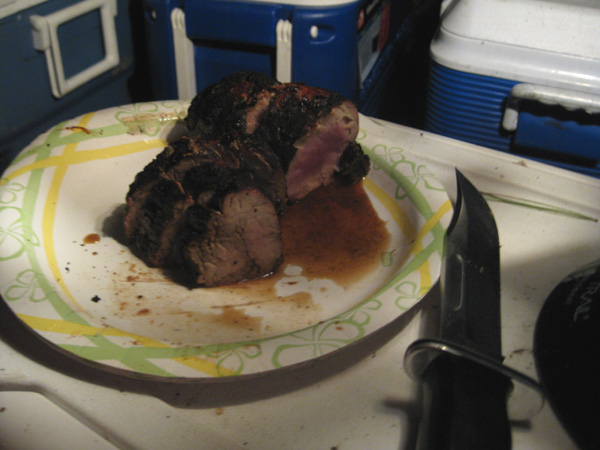 More games, beer, bourbon and giggling.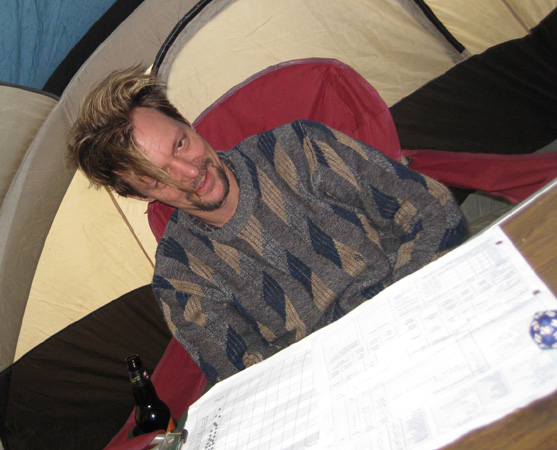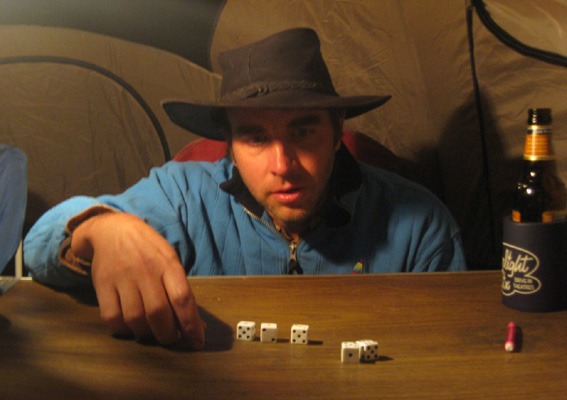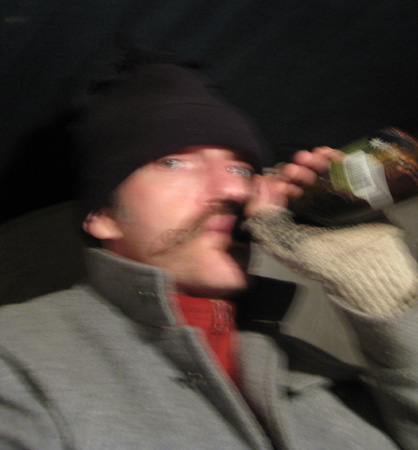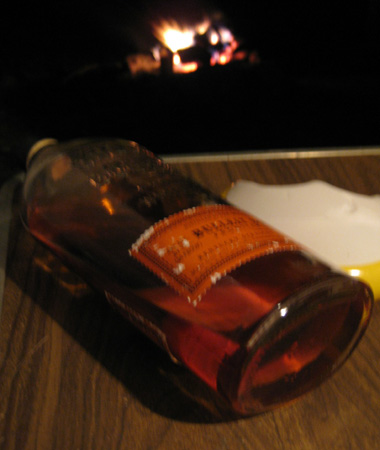 Back to bed to sleep it off.
Of course, as we packed to go the sun came out and it was a beautiful day.
Ah well. Only 7 months or so until we'll be back!
---