Degenerate Press
Welcome to Degenerate Press' feature article. If this isn't enough you can always subscribe to Electric Degeneration, our semi-weekly and semi-weakly ezine, or surf the Electric Degeneration archive.
---
Dirgafest/Dave-apaolooza 2009
Whisper Garden in Cabbagetown
Text and photos by Frederick Noble
Seems like every Saturday lately has been hellish, then mid-week when I'm trapped in a windowless office all day it's lovely out. Such is fall in the South.
Last Saturday was chilly, windy and cloudy after a night of spitting rains but I felt like getting out and doing something after lunch with the folks so I headed over to Cabbagetown to the Whisper Garden, a green space about the size of my front yard, i.e. tiny, for a gathering of local bands - and by local I mean folks that live or have lived in a few block radius - organized by John Dirga and Dave Railey.
The small crowd was treated to a wide variety of music, such as the first act, performing vaguely early Dylan kind of acoustic stuff. (I took notes, but subsequently misplaced them, so apologies to the unknown acts here.)

Unfortunately the outdoor conditions were not tolerable in a sober condition, so I snuck up the block to Carroll Street Cafe for a drink and to get out of the wind.
| | |
| --- | --- |
| Next up, a guy doing early 20th century tunes with a slightly bluesy bent. Good stuff, especially the homemade train whistle solo at the end. | |
There was a keg, as well as a grill with ribs, hotdogs, sausages, corn and more for anyone that wanted to donate to the affair.

The ribs vanished in record speed.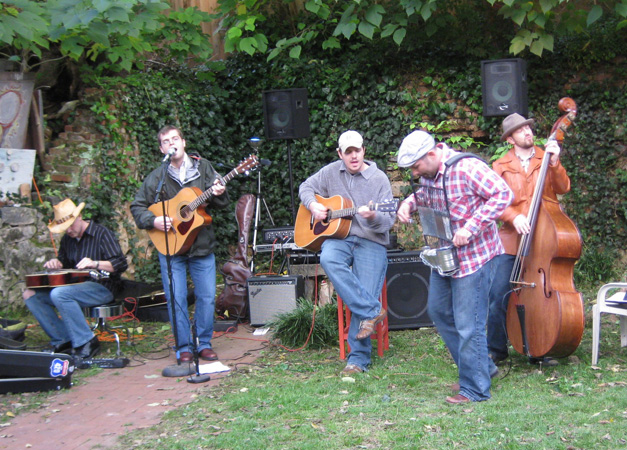 A bluegrass band played in there somewhere. The guys were pretty good but I wasn't dressed for the weather. I sped home and got more layers against the cold. It got darker but not really any colder (that or the bourbon was warding off the chill) as Glen Iris took over. Loud, twitchy rock with two guitars but no bass. My camera turned the guys into ghosts, appropriate to the season.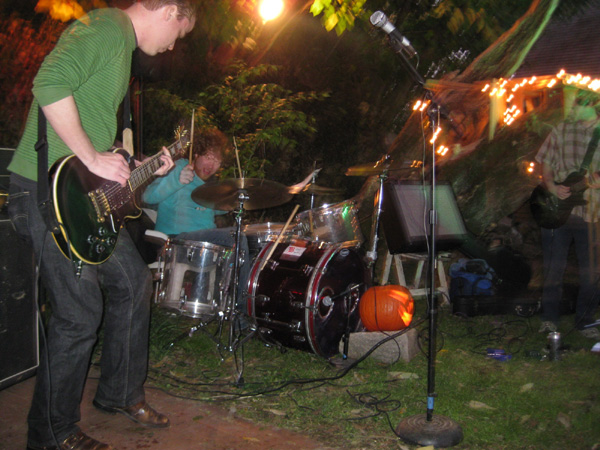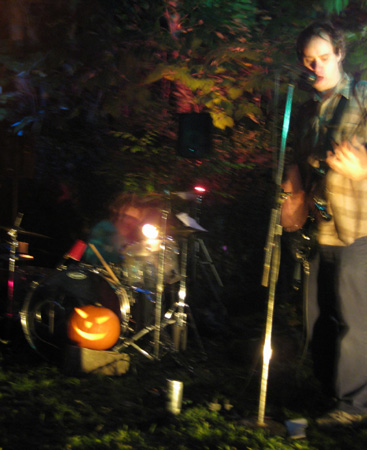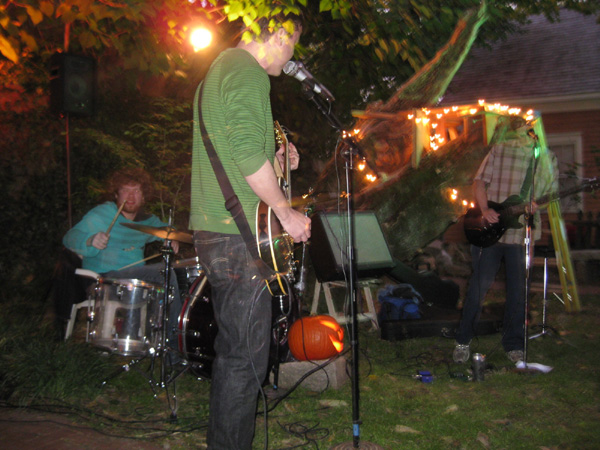 | | |
| --- | --- |
| | Dave Railey's birthday happened to be a day before mine (happy 40th, Dave!) and the event was something of a birthday party for him. He did some acoustic numbers, as well as some stuff on electric piano that got the people dancing. |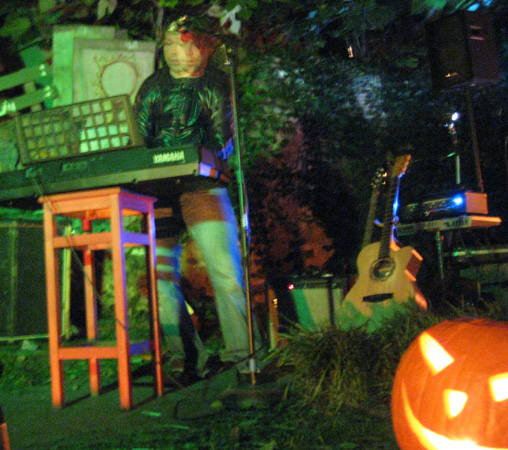 Last up, Smoke That City, featuring former Smoke members doing Smoke tunes sans Benjamin. The tunes are good, but I couldn't help but hear the former lead singer's voice in my head the entire time. While he cannot be replaced, I wished they had substituted someone(s) for him on a few tunes, even if it was just to read the lyrics along to the music.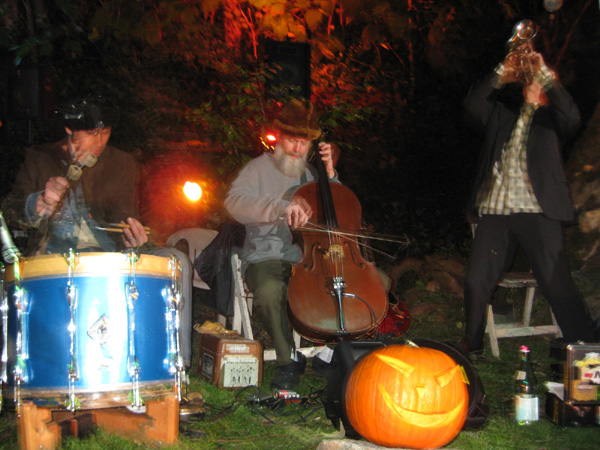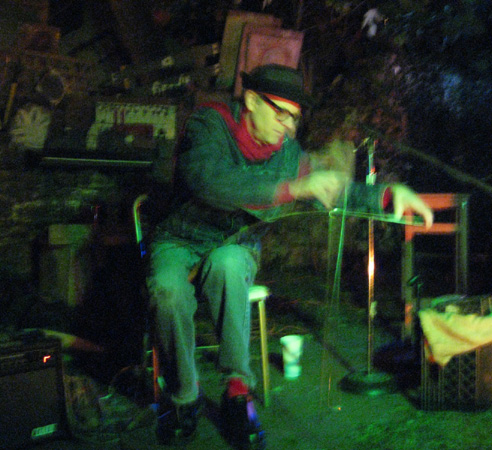 But we were treated to some very fun saw playing!
I slipped away before the end of the set and headed over to EAV but the internal conditions grew worse so I retreated for home.
---