Mystery Men, Caroline & the Ramblers, Billygoats
The Star Bar
Text and photos by Frederick Noble
Still hungover from Friday night and tired after a major tattoo touch-up, it took a lot of people raving about The Billygoats to goad me into going to The Star Bar. But it had been a while since I'd seen Caroline sing and I knew all the old Star Bar regulars would be there, as well as a few close friends, so I rallied.
Things started off with local surf band The Mystery Men. Pretty much just straight up surf - good, but how much can you take in one dose?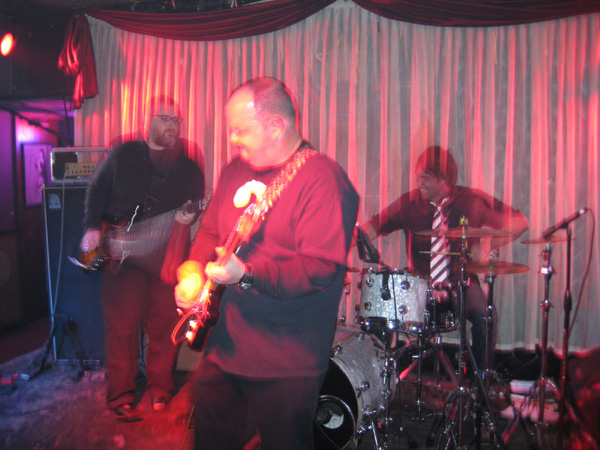 | | |
| --- | --- |
| Fortunately they seemed to know this and brought along some eye candy, in the form of a pair of go-go dancers, to hold the attention of those who can't enjoy 30 minutes of the same sound. | |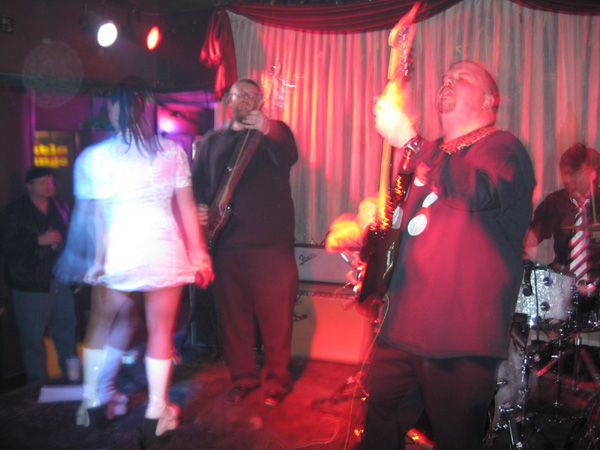 If surf is your thing see www.myspace.com/themysterymenofsurf.
| | |
| --- | --- |
| | Next up, Caroline and the Ramblers. I've said it many times before, I'll say it again. Caroline has the best female voice in town. |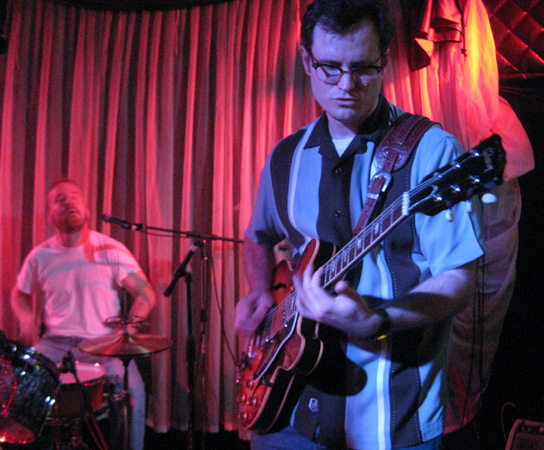 Chad Proctor is a damn rockabilly guitar machine. I think he holds the record for Most Sets at the Star Bar in a 72 Hour Period at a Bubbapalooza a few years back, being part of so many bands that have played there.
| | |
| --- | --- |
| And the Ramblers are such nice folks that the bar was packed wall to wall with friends from way back, giving the show a class reunion kinda vibe. | |
I'm sure I saw The Billygoats at a Bubbapalooza or something somewhere back in a previous epoch. However, it has been many years (something like 8 since they played last at all, and I have no idea when I saw them) and back then it seemed like every band that played The Star Bar was jaw-droppingly fantastic. So apologies to The Billygoats, Star Bar regulars and friends for my lack of enthusiasm about the show beforehand. My hesitations were waylaid, trampled, electrocuted by the band.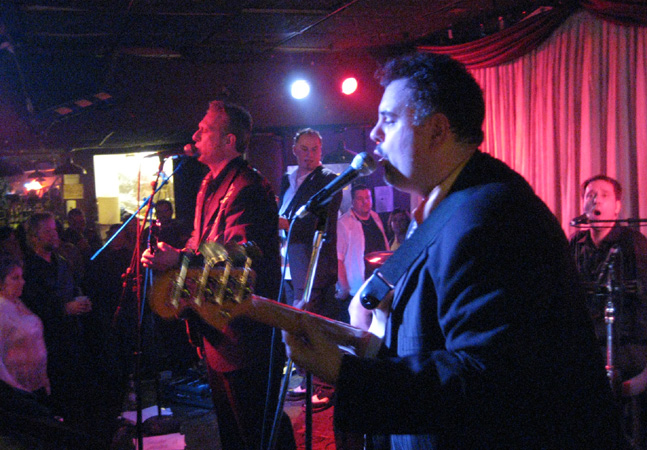 | | |
| --- | --- |
| | They play a lot of rockabilly and country sounds. The lead singer has a beautiful voice that can both plumb the depths and lilt and yodel with the best of 'em. |
| | |
| --- | --- |
| As if that weren't enough, the band was really an amazing, cohesive unit, slipping from rockabilly to country to garage rock to surf with apparent ease, cranking up the energy, then simmering a bit, then bringing it back to a boil. | |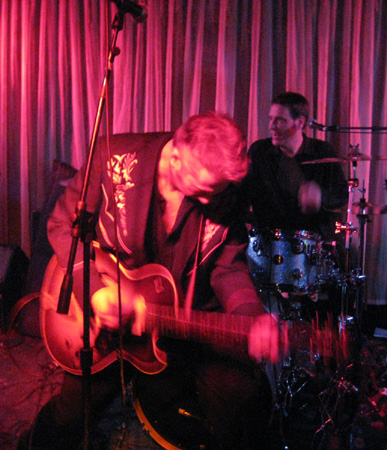 They said repeatedly that they were thankful to be on stage in front of such an appreciative crowd, while I tried repeatedly to get a photo that showed all the old Star Bar regulars, only to fail every time since there were familiar faces at every turn.
I couldn't make it through the encore, and after such a weekend it took Sunday and MLKJ day just to get back in synch with the workaday life. But I'm glad I was motivated to stick it out.
For more Billygoats, see www.myspace.com/thebillygoatsnashville
---

Contact Degenerate Press

Take me to Degenerate Press' home page!
There's no place like home... no place like home...

All content on this site is owned by Degenerate Press and cannot be used without our permission. We have lawyers for friends with nothing better to do than cause trouble (no kidding), so play nice. Copyright © 2010, All Rights Reserved