Très Bien, Stolen Hearts, Greatest Hits, Biters, Booze
The Star Bar
Text and photos by Frederick Noble
I was hesitant to attend the mini-60's-garage-orama that was The Star Bar on Saturday - too many similarly-sounding bands and a couple I hadn't enjoyed in the past - but I had several friends in attendance and there wasn't much else going on so I threw on my best 60's suit and skinny tie and headed to L5P.
First up, Très Bien, from somewhere up north - Philly? I didn't catch up with them for details but they may have been my favorite act of the night. Despite having driven some 12 hours, they came screaming right out of the gate with big smiles and lots of moving about, trying to get the party started. And start it did.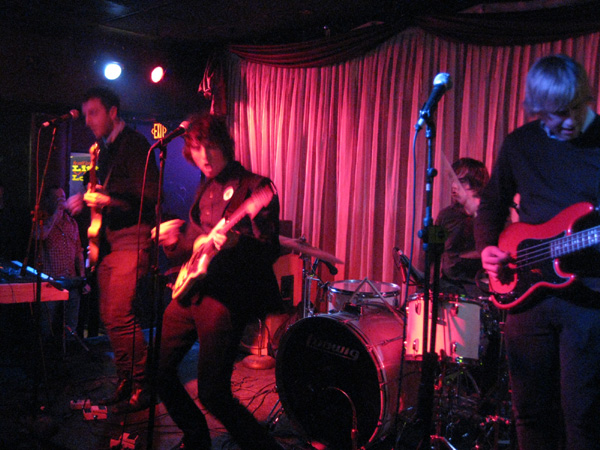 | | |
| --- | --- |
| It's garage on the mod end of the spectrum, sort of The Who meets The Strokes, banged out with lots of energy. | |
The lead singer occasionally abandons guitar duty to thrash around. When his own moves knocked the bass drum mike loose, he got on his knees to hold the thing himself without stopping the music.

Then out over the monitors and into the crowd to get them to move with him. Good stuff.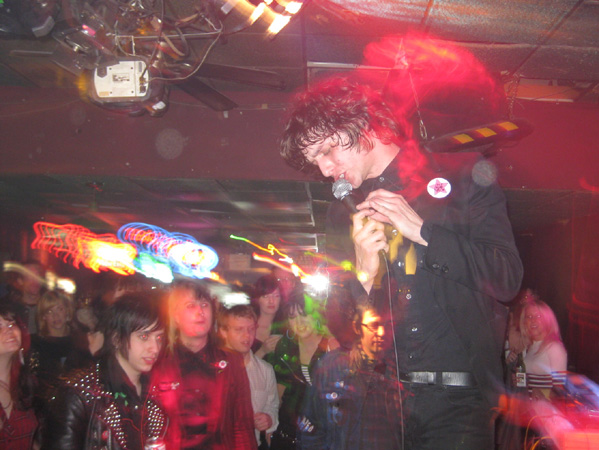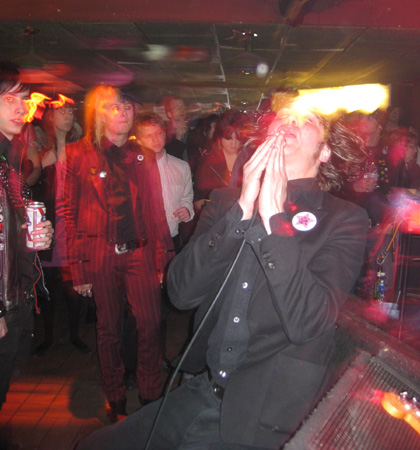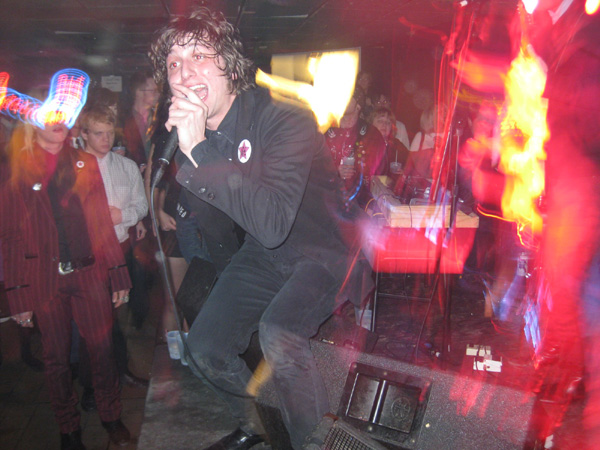 Whoever made posters for Stolen Hearts knows what the draw of the band is - three hot chicks, to put it bluntly. You can go out any night of the week to any number of local venues and see a bunch of scrawny dudes with tight pants and Jet Screamer haircuts playing music of varying quality. But the rock biz, especially in Atlanta, is woefully lacking in the female sex. Sadly for the Atlanta's female:male rock ratio, this was Stolen Hearts' last show.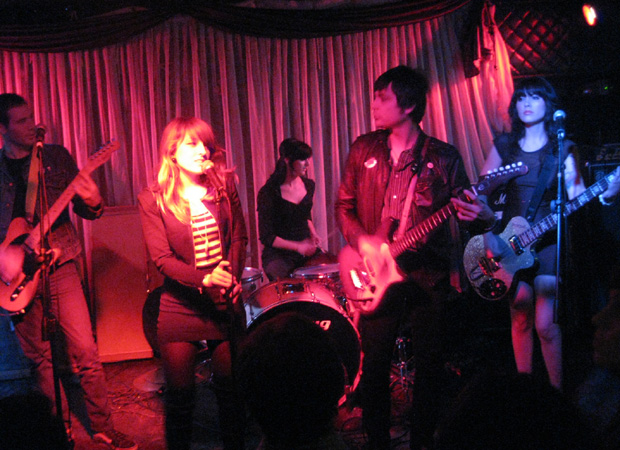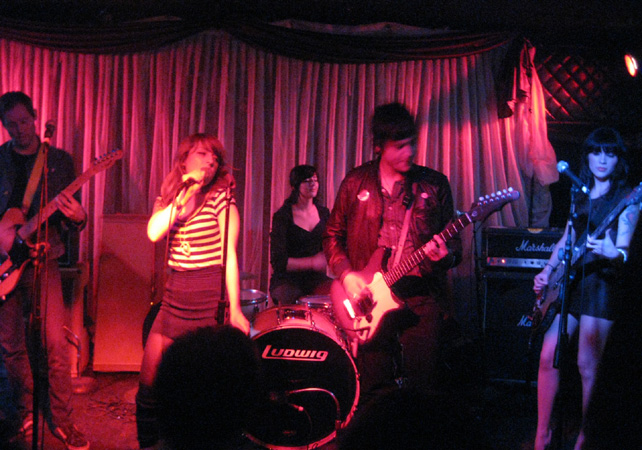 This is no loss for Atlanta's good:lousy rock music ratio, however. My hand-written notes for their set include, "Pretty. Terrible. Pretty terrible." Two of the guys have been in other acts I've really enjoyed (The Hiss, The Carbonas, and a ton of others) but the addition of three pretty faces does not a good band make. Eventually I retreated to the basement and found other degenerates avoiding the rest of Stolen Hearts' set.
Also not good, Seattle band Greatest Hits. (With a name like that I have to wonder if they don't want to show up on search engines.)
| | |
| --- | --- |
| | Despite the nifty suit and Cruella de Vil hair, the lead singer did nothing for me. I made it through four tunes before returning to the basement to socialize. |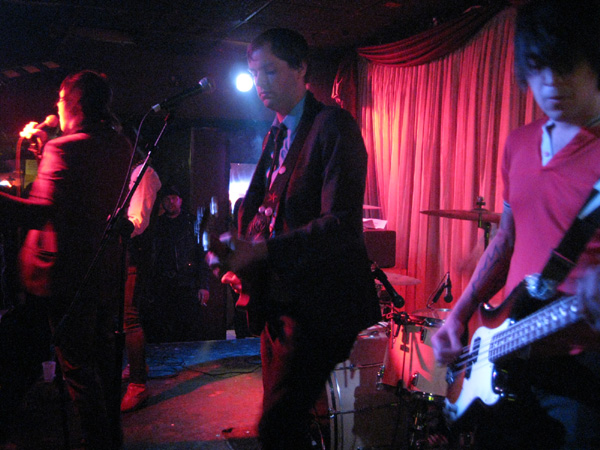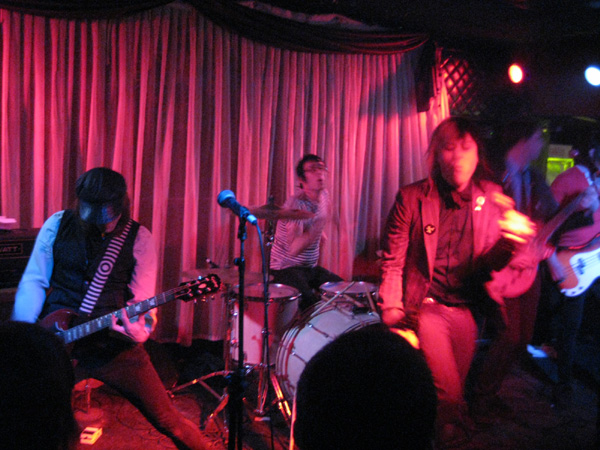 On the other hand, I really enjoyed local boys The Biters. Sure, they look like Mötley Crüe, but sound more like Paul Collins' Beat, The Jam, Gentleman Jesse, etc. Rock with very catchy pop hooks and lots of vocal harmonies.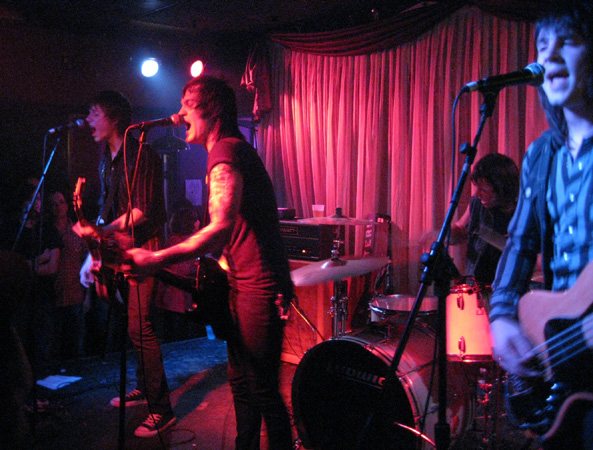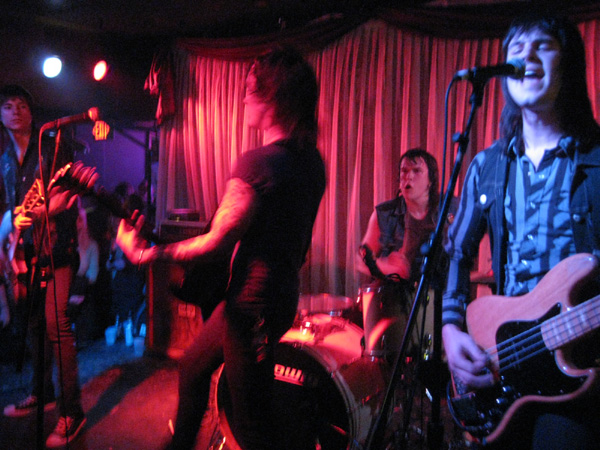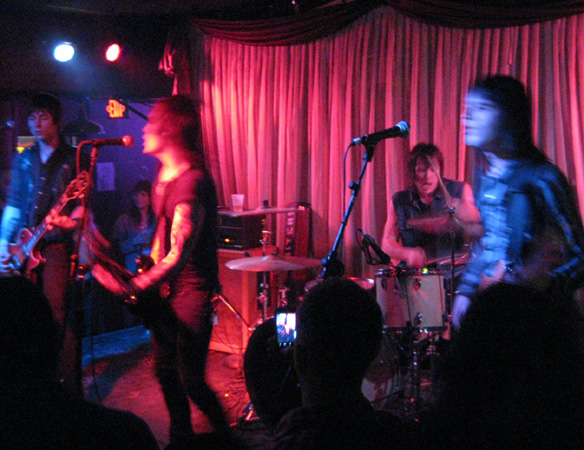 For some reason headliners The Booze were billing this as a "reunion show." Apparently they hadn't played in a year but honestly I felt like I'd just seen them because 12 months ago they were playing every week at every venue. I wasn't a fan then - they lacked oomph and seemed like a carbon copy of a xerox copy of a 72dpi image of a Rolling Stones tribute band. But they've got some new tunes that have a bit more kick to 'em so I probably won't grumble as much if they start showing up on the bill of other bands I like better.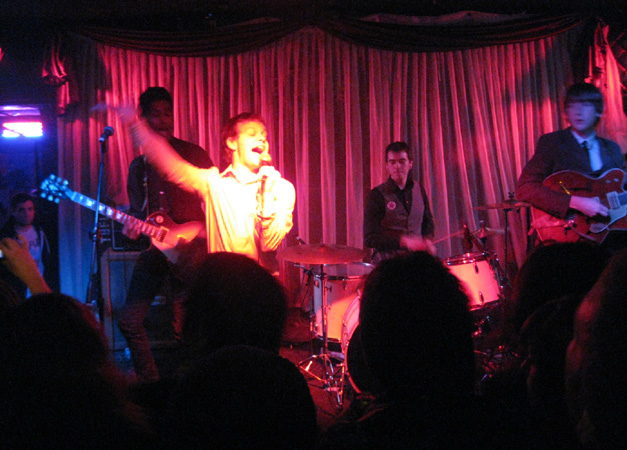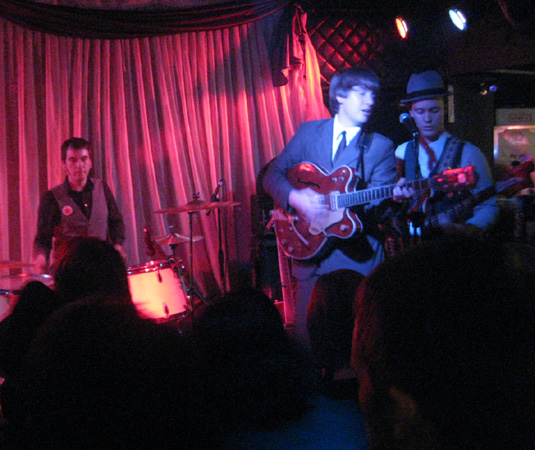 (By the way, if anyone at The Star Bar is reading this please do something about that middle light. It turns the lead singer into a big ball of flame in every shot. I only get about 1 in 4 photos worth using at all just because of that one fucking light.)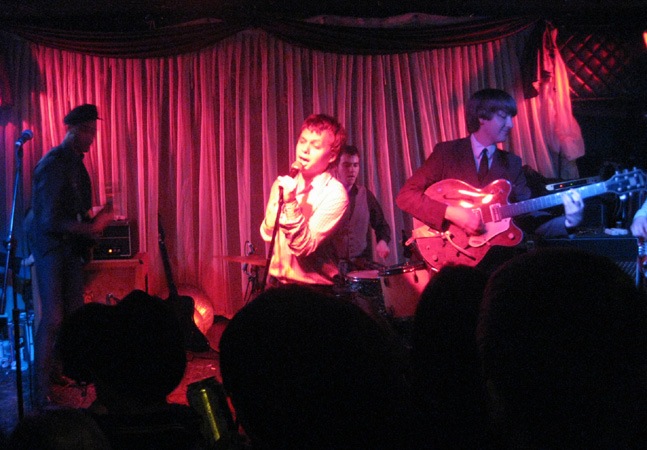 It's not like I have a right to grumble anyhow. Five bands for $8 at one of the best small venues in town - I don't see why anyone goes to big arena shows. I didn't like all the bands, but I really enjoyed two or three of them. For eight bucks.
I headed home, only to stop at 97 Estoria for a nightcap. The place is always hopping late on a Saturday night, thanks in large part to some fine DJ's. There, I was accosted by some random folks who wanted me to join them for a an after-hours gathering around the corner.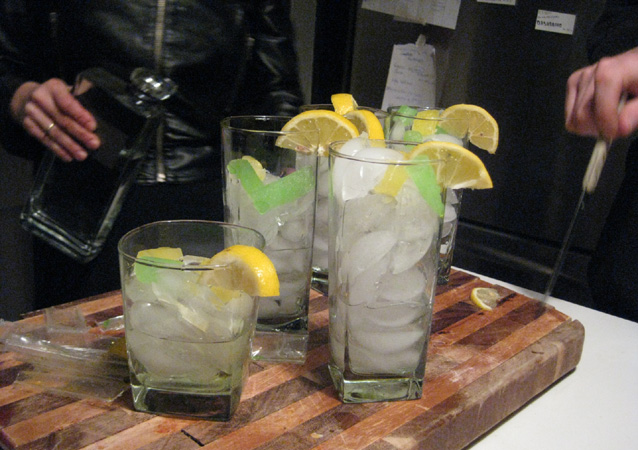 Which is how I found myself sipping pretty but terrible drinks made with tequila, vodka and popsickles at 4AM in Cabbagetown. For some reason I wasn't feeling so hot on Sunday.
---

Contact Degenerate Press

Take me to Degenerate Press' home page!
There's no place like home... no place like home...

All content on this site is owned by Degenerate Press and cannot be used without our permission. We have lawyers for friends with nothing better to do than cause trouble (no kidding), so play nice. Copyright © 2010, All Rights Reserved