Oxford Cotton, Ghost Riders Car Club, Blacktop Rockets
The Star Bar
Text and photos by Frederick Noble
Saturday I didn't have any plans for the evening so when degenerate SG said she and some single friends were going to The Star Bar I threw on a suit and headed to L5P. I figured with Blacktop Rockets and Ghost Riders Car Club there would be a bunch of familiar faces, but the joint was half empty for opening act Oxford Cotton, down from Cincinatti OH.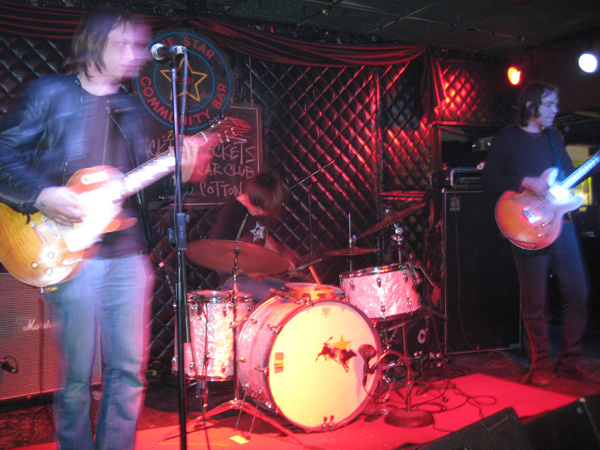 | | |
| --- | --- |
| They play crunchy early-to-mid 70's stoner rock a la Black Sabbath, Blue Oyster Cult, Deep Purple - relatively simple and straightforward. Good, but a weird addition to the lineup. | |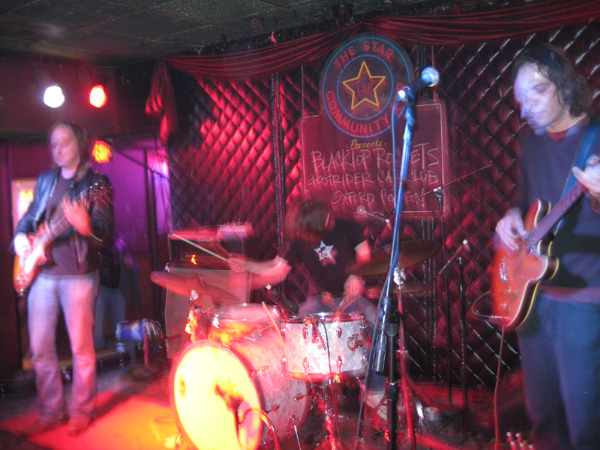 I was not looking forward to Ghost Riders Car Club. Half the guys in the band have been in some of my all time favorite acts, yet this particular assemblage is one of my least favorite bands. It's that Bakersfield sound, all excess harmonies and polish, about the opposite end of the spectrum of Oxford Cotton.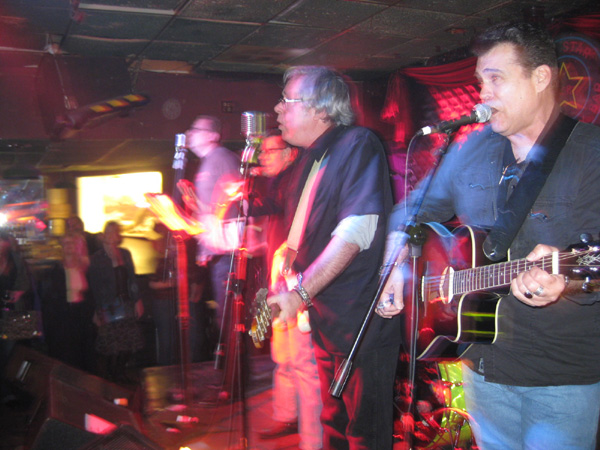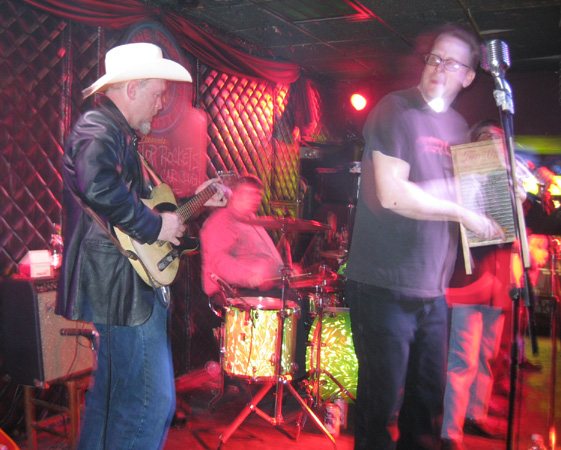 They're very technically skilled and are clearly enjoying what they do. Generally I can't share the feeling, but this time I didn't hate them quite as much. Maybe it's because they seemed to mix it up a bit more with Ted Weldon taking the lead on a few tunes, or maybe it was picking up a dance or two with a smokin' hot woman who'd never seen the band before. (I'm going into surgery on April 2 for the knee so hopefully I can prance about with greater abandon soon.)
Unfortunately my knee couldn't take much and degenerate SG's friends left before the headline act came on. Blacktop Rockets have been at this for a long, long time.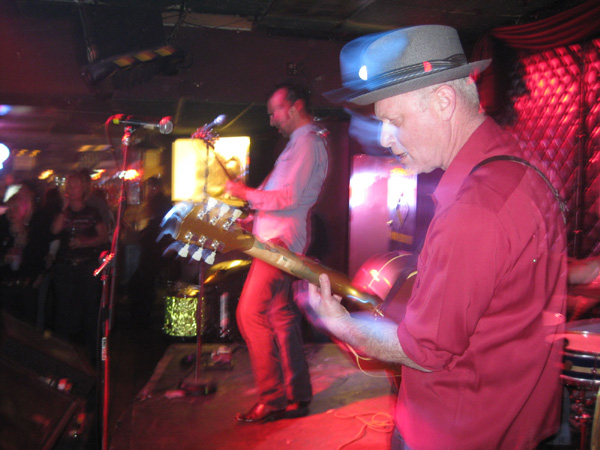 Tonight, it's Johnny McGowan's turn on guitar, adding a bit of fire to the rockabilly mix. Chad Proctor leans more toward the precision end when he plays with BTR, but either lineup is fan-damn-tastic.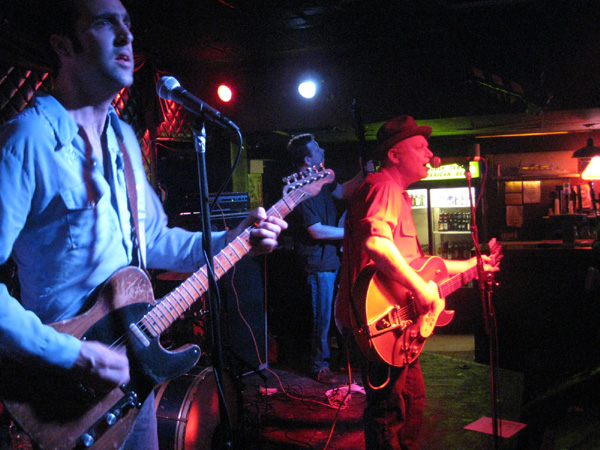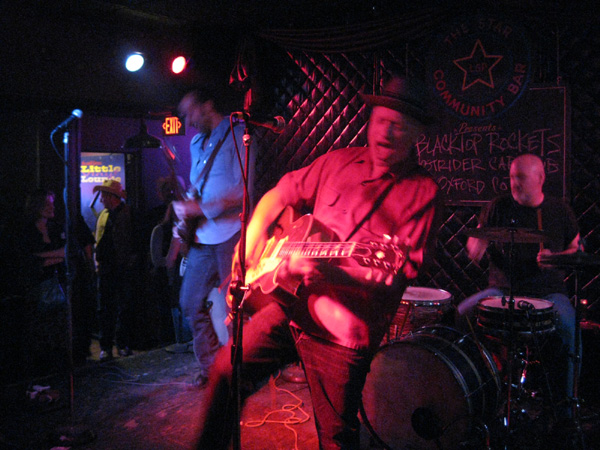 A lot of folks were still grumbling about a Reverend Horton Heat show a couple of weeks before at The Earl during which that band made asses of themselves. I caught them several months back and tweeted, "Blacktop Rockets > Rev. Horton Heat." Saturday just confirmed it.
---

Contact Degenerate Press

Take me to Degenerate Press' home page!
There's no place like home... no place like home...

All content on this site is owned by Degenerate Press and cannot be used without our permission. We have lawyers for friends with nothing better to do than cause trouble (no kidding), so play nice. Copyright © 2010, All Rights Reserved