Alfredo's, Billy Joe Winghead, Holy Ghost, Glen Iris
The Star Bar
Text and photos by Frederick Noble
It's a new year and, for whatever reason, suddenly everything is coming my way. It's probably just the inevitable swing of the pendulum after last year, but the contrast has been absolutely thrilling. I've been extremely busy so reviews might get shorter and punchier than ever.
The first Wednesday of every month I and random friends and Facebook acquaintances visit a random local family-run restaurant for the Get Delicious Supper Club. This month's pick was Alfredo's, kind of old New York style Italian fare, everything swimming in olive oil and garlic. I opted for sausage and peppers.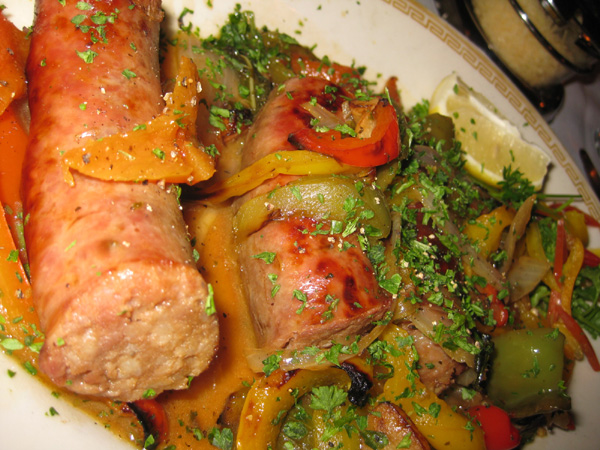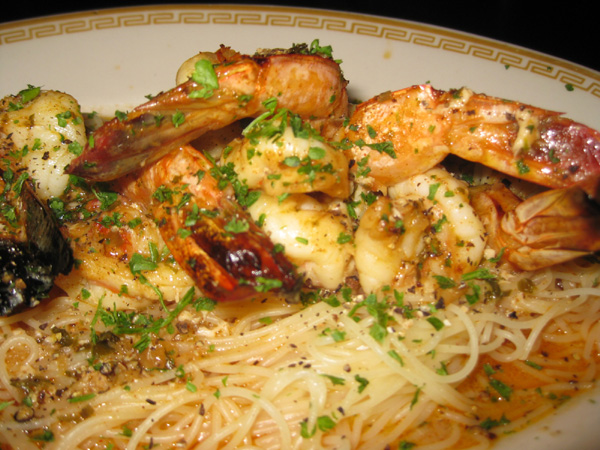 My (lovely) date went with the shrimp scampi. We shared a hunk of tiramisu for desert. Overall, I found the food good but not amazing. It is as much about the experience - cheap house wines, a VERY nice staff, dimly lit room full of paintings of Italy (though, from what I gather, most of the family/staff is from Puerto Rico.) The portions are massive, but my hunger matched them perfectly.

Other supper club members raved about the red snapper with capers so if you have a wad of cash you want to drop on a date, Alfredo's is a good place to impress someone.
I had already prepared for the oncoming winter weather, making a big pot of venison chili and making sure I had ample ingredients for French Toast, so when Thursday night rolled around and the weather outside was frightful I had the choice to settle in for a long winter's nap - or not, knowing Friday would likely be a snow day.
I'm sure I'm not the only one that actually likes getting out there and driving on snow and ice. I'm better at it than most Atlantans, in part due to hours of practice up in the mountains, and in part due to the big knobby tires I have on the truck. So to me it's fun to slide around the near-empty streets after dark, especially when, should I be able to make it to The Star Bar, there is a fine lineup of bands playing for free.
Billy Joe Winghead kicked things off. Back in the Redneck Underground heyday, they made regular appearances at The Star Bar. I think the last time I saw them was at Drive Invasion a few years back. They do hardish garagey cowpunk kinda stuff about truck stops and Branson, Missouri .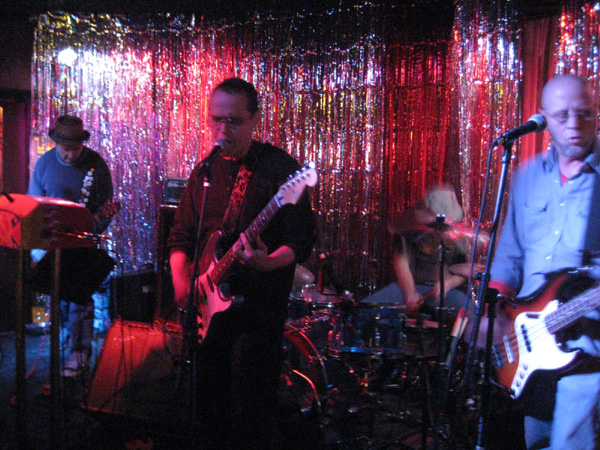 | | |
| --- | --- |
| | They also do quite a few numbers featuring a Theremin. And yes, that is the stars and bars with a hammer and sickle. |
Next up, Holy Ghost - not the easiest band name to Google, but my favorite new band. However, the tinsel background did weird things to my autofocus, so most of the photos turned Holy Ghost into ghosts on camera.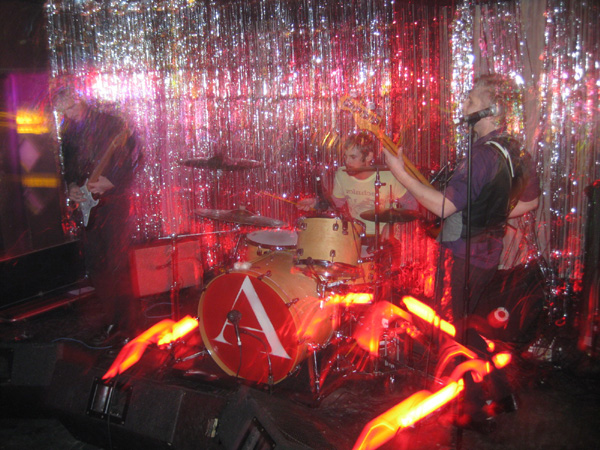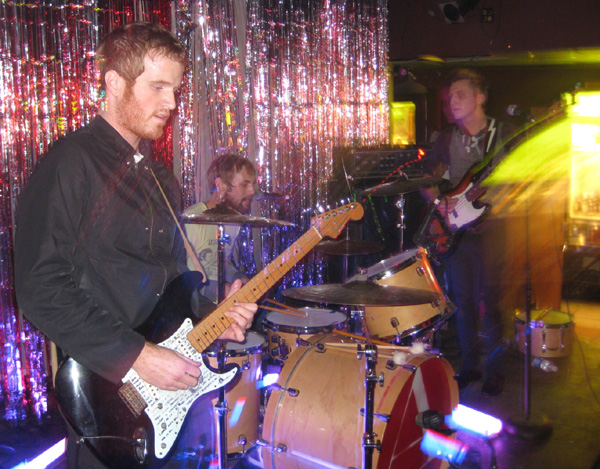 Very crunchy Zeppelinesque or Alice in Chains guitars with vocals that soar and lilt like Sound Garden or Shearwater. Some of the tunes are drum and guitar only, some of the tunes the drummer sings while the usual lead does harmonies, and every tune I really enjoyed.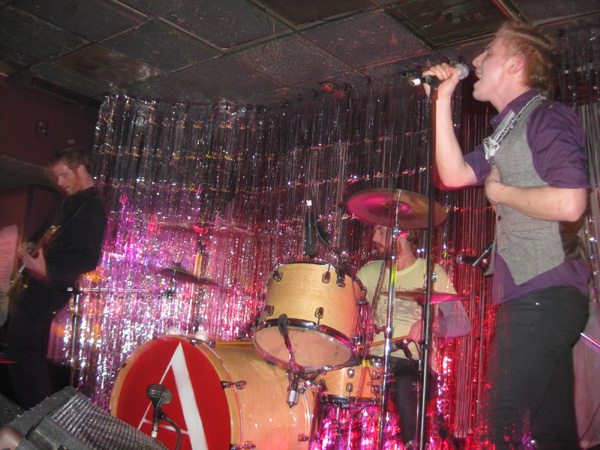 I even enjoyed their high tech lighting setup that changed at the push of a button.

(I'm sure it won't hurt their chances that they're good looking boys either.)

For the grande finale the bassist/singer pulled a drum to the side of the stage for some dual drummer action. Fine stuff.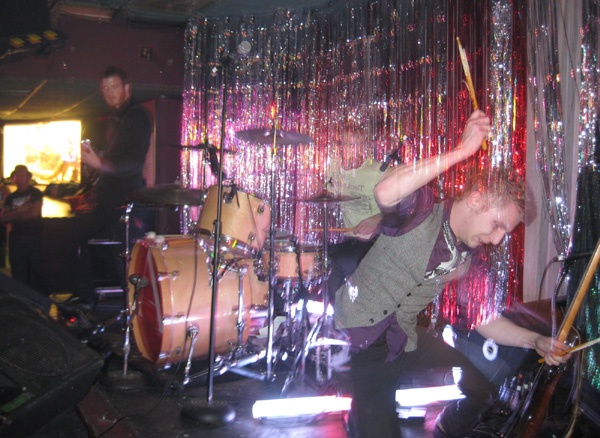 | | |
| --- | --- |
| | Another act set up downstairs but by the time I got down there it was so crowded I couldn't see a thing and was feeling more social than the noise would allow so I went back upstairs to chat with former rollergirls, Star Bar regulars, and the lunatic that is Eric Lee. |
| | |
| --- | --- |
| Of course, once Glen Iris came on Eric Lee wasn't the only lunatic in the room. | |
More loud, crunchy guitar but this time without any bass, instead replaced by yet another loud, crunchy guitar. They were breaking in a new drummer but I don't think he missed a beat so they must've had ample practice before the show (are you listening, Baby Dinosaurs vs. Extinction?)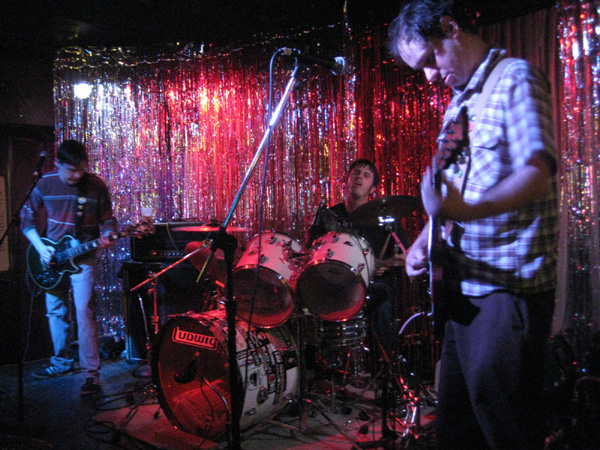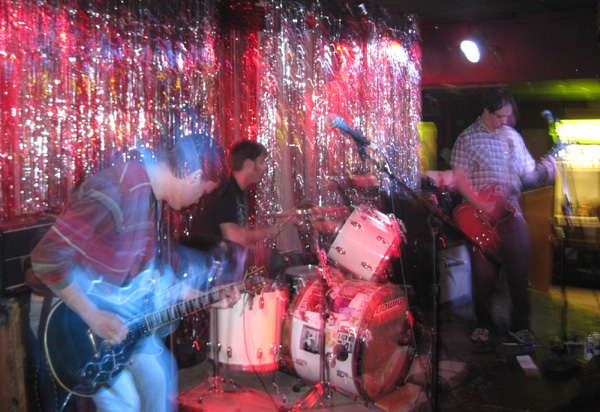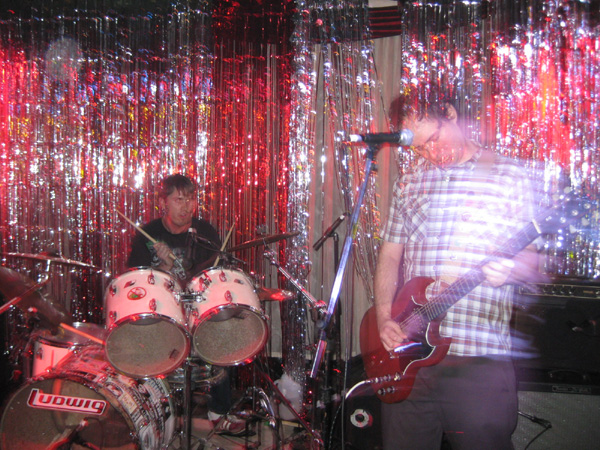 I went to look them up when writing this review to see if they've released a CD yet, only to stumble across a different "Glen Iris," an "indie/dutch pop band" out of California. http://www.myspace.com/glenirismusic
Get on the Googlewebs before you name your bands, people!
The drive home was even more exciting, thanks to several more layers of snow and ice. Painted over the Krog Street tunnel, graffiti ads for a burlesque show were still timely, though the show happened a couple of weeks back.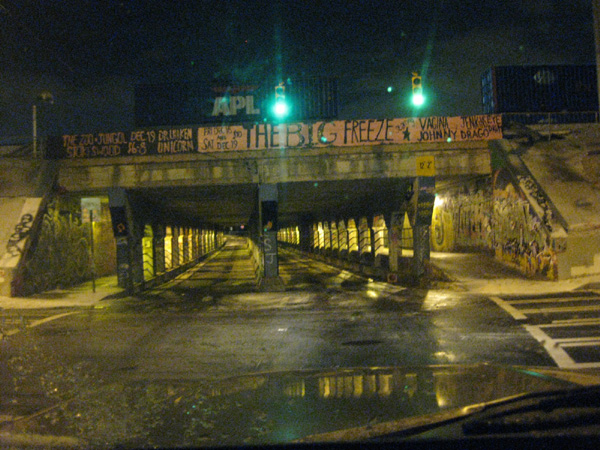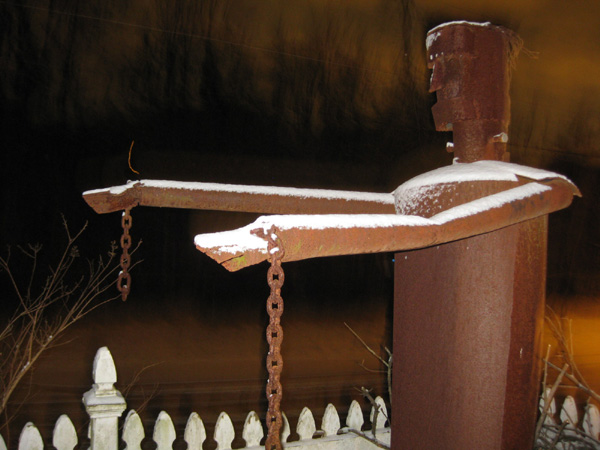 Home, safe and sound, if not warm. My 1930's single-pane windows are so drafty you can feel the wind blow inside the house and the only insulation in the place is a few inches in the attic that I managed to put down last year. (If I didn't have a pair of fingerless gloves I wouldn't get any writing done at home, despite long underwear, 3 pairs of socks and a hat. Brrr!)
---

Contact Degenerate Press

Take me to Degenerate Press' home page!
There's no place like home... no place like home...

All content on this site is owned by Degenerate Press and cannot be used without our permission. We have lawyers for friends with nothing better to do than cause trouble (no kidding), so play nice. Copyright © 2010, All Rights Reserved