Degenerate Press
Welcome to Degenerate Press' feature article. If this isn't enough you can always subscribe to Electric Degeneration, our semi-weekly and semi-weakly ezine, or surf the vaults.
---
Dong Squad
May 2004
The Oompa Loompa card boy appeared sans costume and said he was finally going to get his moment in the spotlight.
| | |
| --- | --- |
| He sat down and the sounds of Maniac from Flashdance came over the speakers and two of the squad poured pitchers of beer over him. | |
| | |
| --- | --- |
| Then he did a hilarious version of the dance from the film. Photos don't do it justice, but here's what I got. | |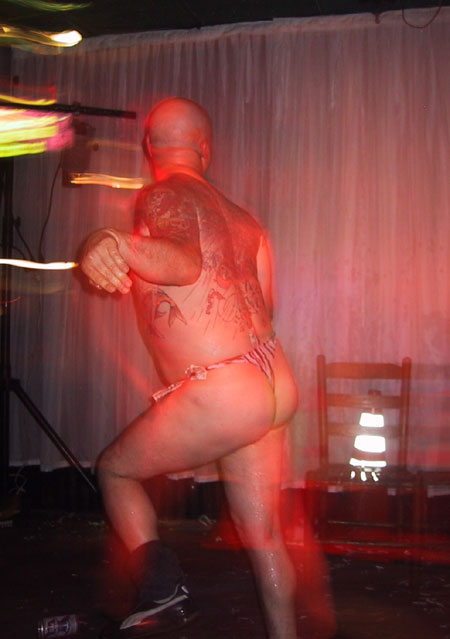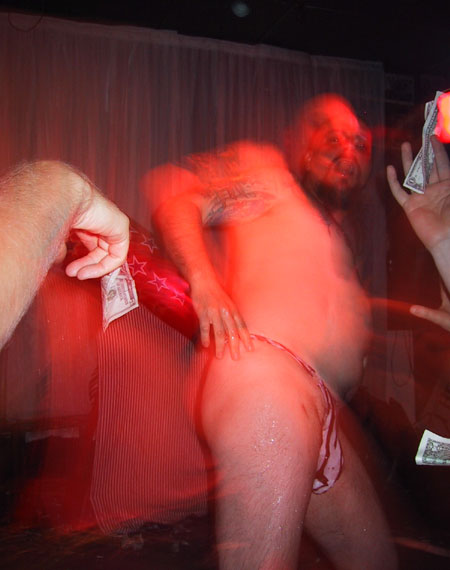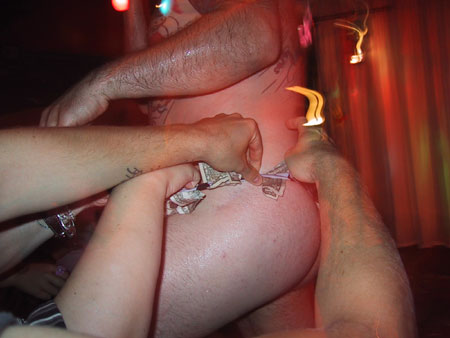 By the time he left the stage my stomach hurt from laughing so hard. I've been to several burlesque festivals around the country, probably seen a dozen shows locally, but I have never laughed so hard at any of them. I was stunned. I couldn't even talk about it afterward. I just kind of shook my head and shrugged.
Fucking brilliant.
---