Degenerate Press
Welcome to Degenerate Press' feature article. If this isn't enough you can always subscribe to Electric Degeneration, our semi-weekly and semi-weakly ezine, or surf the Electric Degeneration archive.
---
Dragon*Con, Drive Invasion, Blues Barbecue
Labor Day weekend 2004
Sunday we were back for more, though somehow, despite knowing many of the people involved in putting the Invasion together, I was misinformed about the kickoff time for the events. We arrived a bit before 3 and had already missed two bands. Dammit!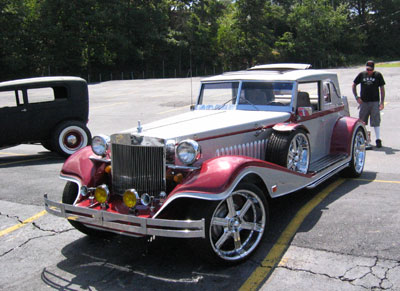 There were a few old cars that hadn't shown up the day before.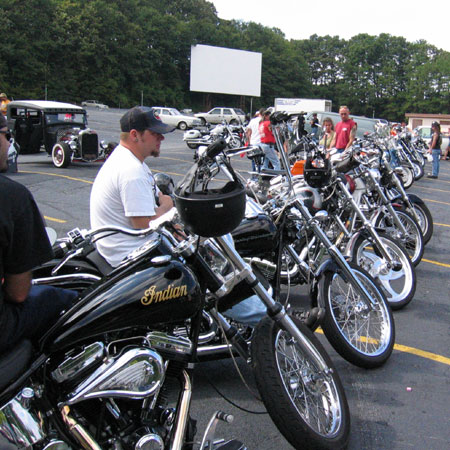 But the day was dedicated to two wheels with a few dozen bikes on display.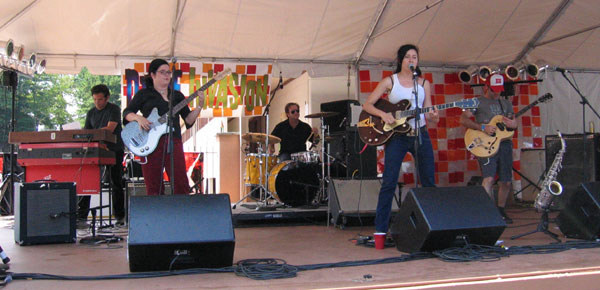 Tiger! Tiger! does some fun music, sort of Velvet Underground if they'd been led by Chrissie Hynde.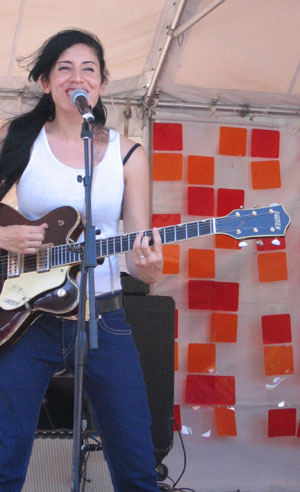 Instead of Chrissie you get super-hot Buffy in the lead.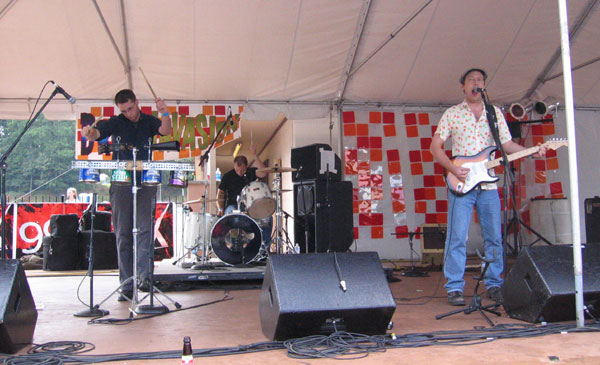 Tijuana Hercules was up next, sounding a lot like locals Flat Duo Jets. Jangly rockabilly/bluesy stuff,
with tin can percussion that reminded me of Wall of Voodoo. I probably would've watched more of it,
had there not been cars to ogle, girls to ogle, and drinks to guzzle.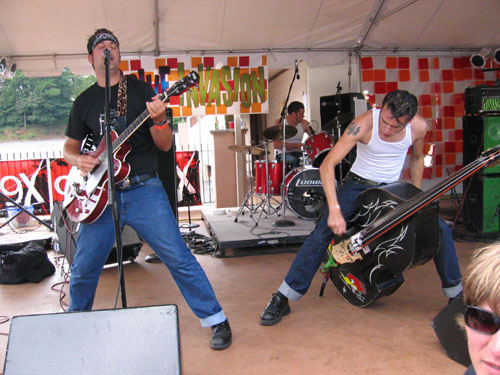 Rocket 350 cranked up the psychobilly with blistering speed. Always a good show.

Sarsaparilla the Singing Gorilla did a couple of numbers
and later returned to announce the ladies of Doll Squad.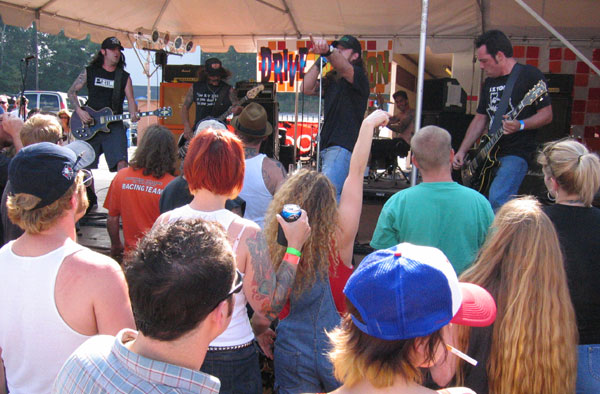 Artimus Pyledriver opened their show with a shout out to Degenerate Press,
noting that we "didn't like their posing." Spare me a moment for rebuttal/elucidation.
By "posing," I didn't mean the guys in Artimus are poseurs. I was describing the lead singer's tendency to strike heroic stances on stage, pointing to the sky, to the crowd, spread legs, face in the typical metal grimace, occasionally punctuated with an energetic leap. These details are not meant as criticism, merely factual reporting. I think the singer in AP couldn't stop doing these things if he tried. He is clearly moved by his own music and there's not a damn thing wrong with that.
As for my past criticisms of their sound, I stand by them - mostly. It's a hell of a racket and not something that works in most small clubs where I've seen them. In a small space such a loud sound becomes a near-monotonous roar. The guitars always drown out the vocals, even with the singer screaming at the top of his lungs.
But outdoors at the drive in it worked. Standing back from the speaker stacks you could catch some of the actual melody in their tunes. I even understood one or two lyrics here and there. Artimus Pyledriver's sound is just too goddamn big, too goddamn loud for a small club where the guy at the sound board can only do so much.
We now return you to our review, already in progress.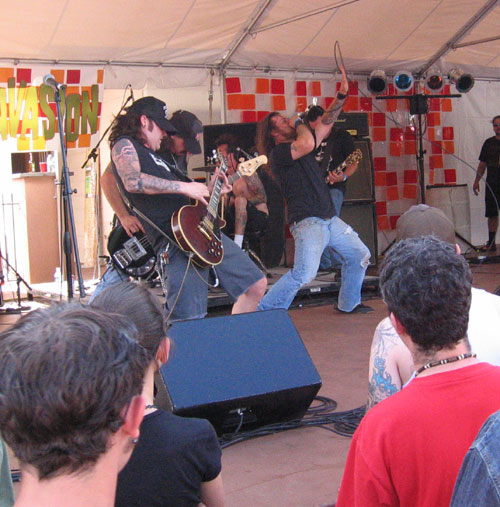 As usual, they put a lot of gusto into their show.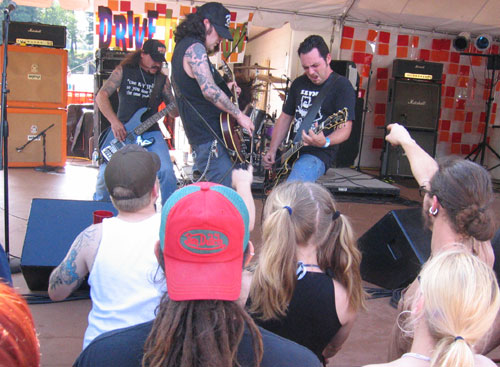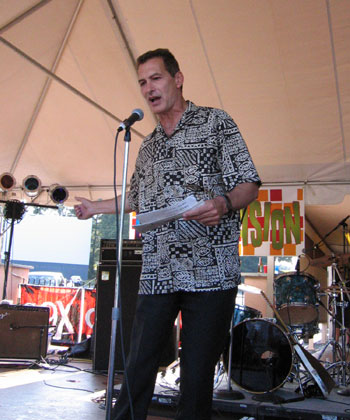 Joe Bob Briggs did some MCing for the weekend.
Saturday he was clearly lethargic, but Sunday his personality came out.
He had some funny commentary and seemed to be enjoying the weekend.
---