Degenerate Press
Welcome to Degenerate Press' feature article. If this isn't enough you can always subscribe to Electric Degeneration, our semi-weekly and semi-weakly ezine, or surf the Electric Degeneration archive.
---
Fluffgirl Burlesque
May 2005
I wasn't sure I wanted to get out on a Wednesday night. I ain't a 22 year old college student with a slack part-time job any more. These days I need a good 7 hours of sleep and no hangover on a weekday morning. Adulthood sucks, don't it? But I haven't posted a review in a while so I used that as additional motivation to propel me out the door and across town to the Earl.
There weren't many people in the joint when I arrived a little after 10. I chatted with a few familiar faces, waiting for things to get going. I think the girls were waiting for a crowd to appear and eventually the leader of the Fluffgirls meandered onto stage sometime around 10:30. She did a bit of a monologue and introduced the first act. I tried to get decent photos of every act but I'd rather spend my time enjoying the show than adjusting my camera to get a good shot, so here's the best of what I got. Enjoy!
| | |
| --- | --- |
| If I remember right, this is Iron Lilly from local act Big City Burlesque doing a little harem girl dance. Graceful, pretty, nice costume, it was an interesting addition to a very eclectic collection of performances. | |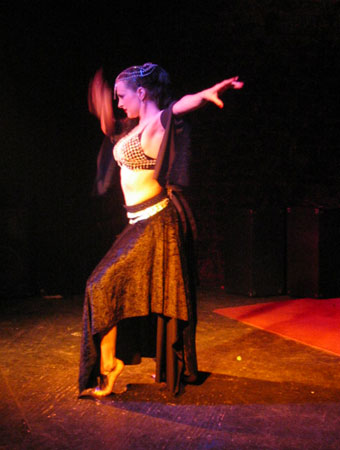 | | |
| --- | --- |
| | "The Astrid" did a sexy fan dance while singing in German. |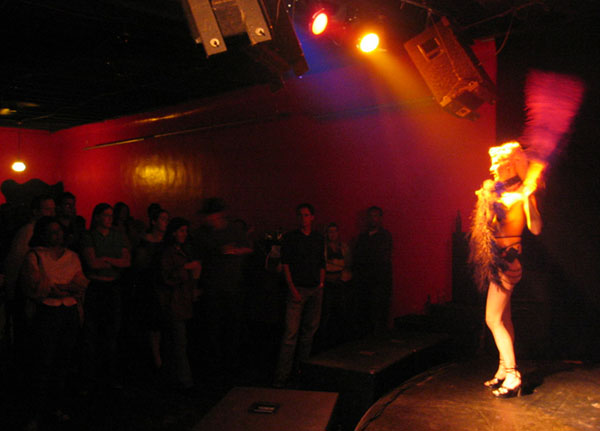 | | |
| --- | --- |
| | The lady has charm, talent, a fine voice, and a great bod. I had vague memories of the name from one of the Tease-O-Ramas years ago but when she came on stage I knew why I'd remembered the name. Whew! |
| | |
| --- | --- |
| She also did a fine Marlene Dietrich number later in the show. Fabulous! | |
| | |
| --- | --- |
| For some reason, I didn't jot down the name of the leader of the Fluffgirls. Perhaps I was distracted... | |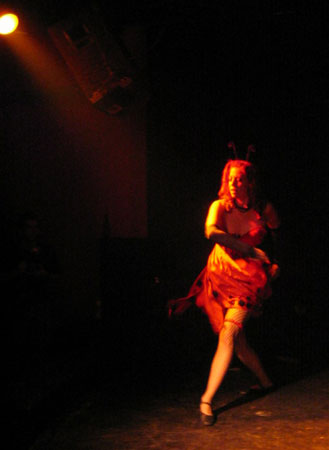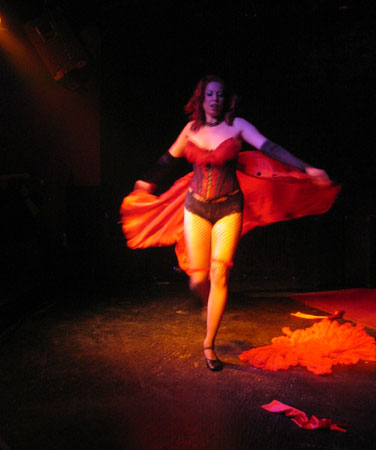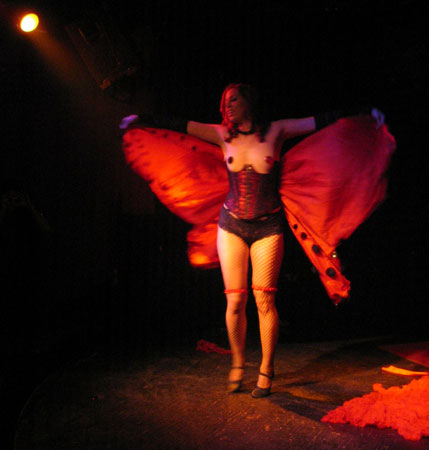 | | |
| --- | --- |
| | During intermissions they brought out Alabama, a fine go-go dancer who hopped around in a frenzy to some fantastic 60's tunes, working for tips. |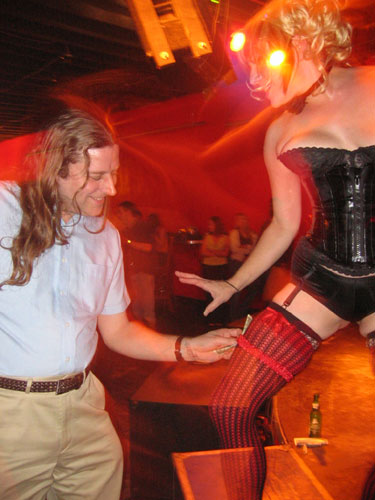 ---