Degenerate Press
Welcome to Degenerate Press' feature article. If this isn't enough you can always subscribe to Electric Degeneration, our semi-weekly and semi-weakly ezine, or surf the Electric Degeneration archive.
---
Halloween
October 2005
We kicked things off at The Local where they were getting ready for Scaryoke, the Halloween version of karaoke. I'm really NOT a karaoke fan, but they did have some fantastic jack-o-lanterns!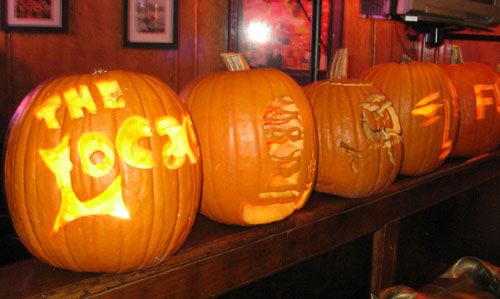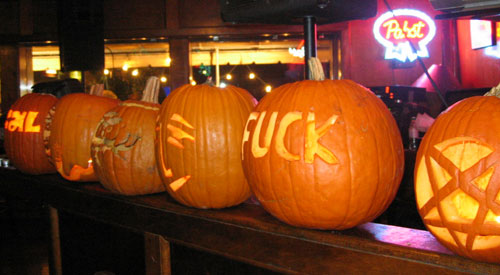 A few drinks and dinner later we headed across the street to The Clermont Lounge. We were already feeling jovial when we arrived.

Halloween on a Monday sucks. I should've just admitted defeat and taken Tuesday off. Instead, I intended to pace myself, get home relatively early, get to work a little late and just deal with it. Important life lesson - FN should not carry around a canteen full of rum!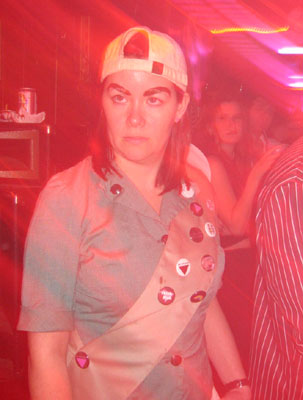 | | |
| --- | --- |
| | Pretty soon The Love Drunks appeared, done up as the cops from Clockwork Orange. They do punky garage kinda stuff, reminding me a lot of Richard Hell. They put a lot of energy into the show and I really enjoyed it. |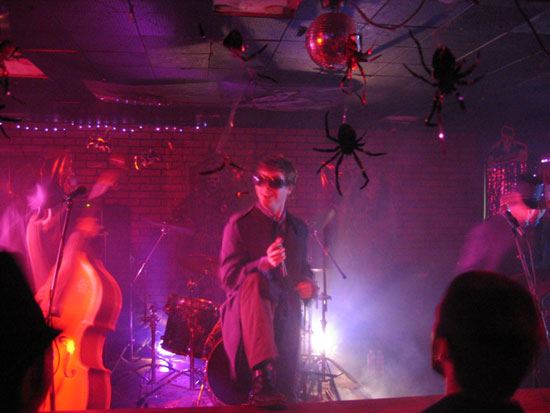 | | |
| --- | --- |
| | There were some fun costumes in the crowd, but not as many as I was hoping for. I've been to the Clermont on a Halloween weekend when the room was packed with crazy costumes, but the weeknight Halloween had many folks unprepared to play. |
Fortunately the bands made up for it with The Cogburns in Clockwork Orange droog attire.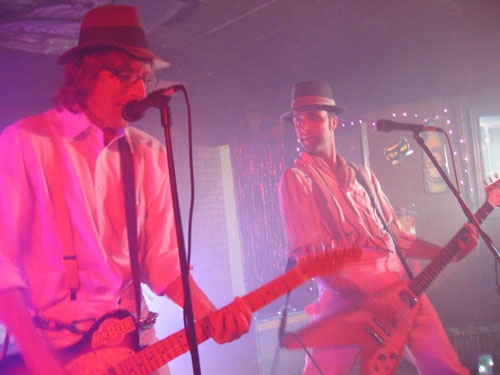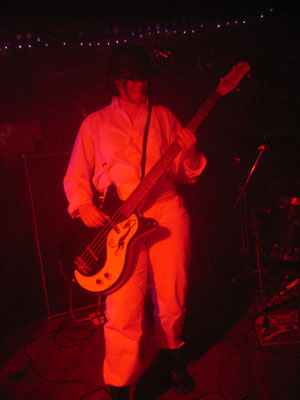 | | |
| --- | --- |
| | Johnny even appeared with a cricket bat for a Clockwork Orange/Jimmy Page/Spinal Tap moment. |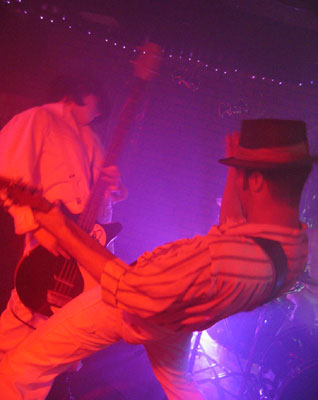 | | |
| --- | --- |
| | As usual, Johnny put a lot of gusto into the show, clambering onto the bar and working his athletic protector in a manner entirely befitting the Clermont. |
Some time around midnight The Rock City Dropouts took the stage but that part of the evening is something of a blur. Shortly after, SW dragged me out the door and home.

Work was absolutely hellish the next day, but I'd foolishly agreed to be there for a couple of meetings in the morning.

I remember, some 20 years ago, when I'd stay out half the night, drinking anything and everything I could get my hands on, and still get up to work a breakfast shift. Crap, I hate getting old. Happy belated (and belabored) birthday to me!
---