Degenerate Press
Welcome to Degenerate Press' feature article. If this isn't enough you can always subscribe to Electric Degeneration, our semi-weekly and semi-weakly ezine, or surf the Electric Degeneration archive.
---
Sampler Platter
June 2006
Since I took over Scene & Herd at the Loafing I haven't been doing as much Degenerate Press work. Here's an excerpt of June's events with previously unpublished photos. Enjoy!
| | |
| --- | --- |
| Daikaiju at Monster Bash at Starlight Drive In | |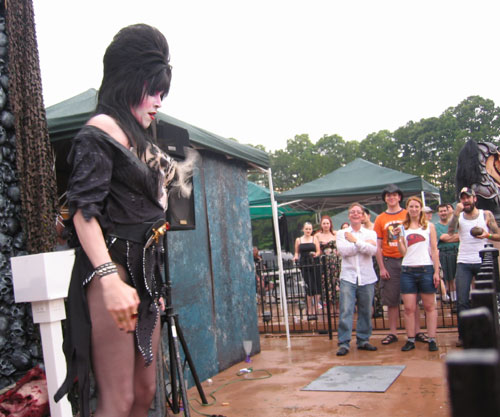 Elvira, Mister of the Dark, twirls her/his tassles.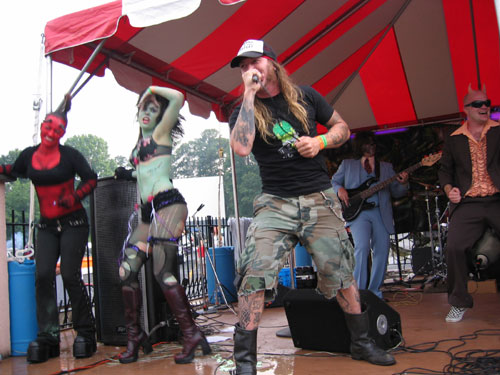 Shane Morton joins Van Heineken on stage.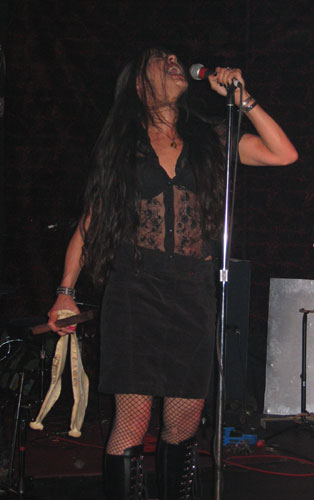 The Blue Valentines at The Earl.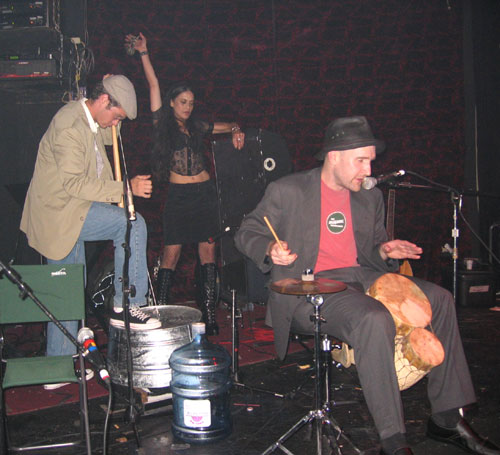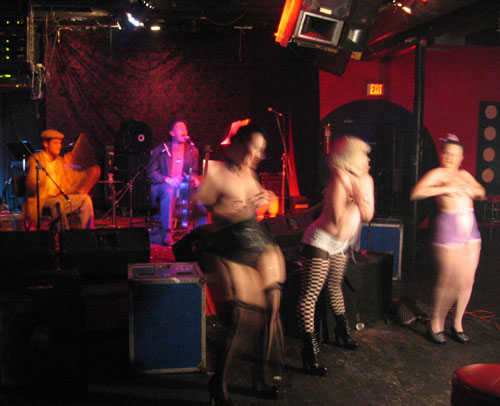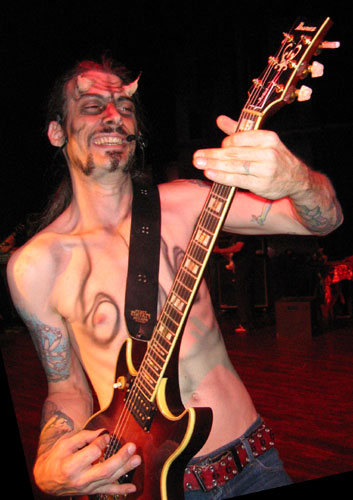 666 at Seven Stages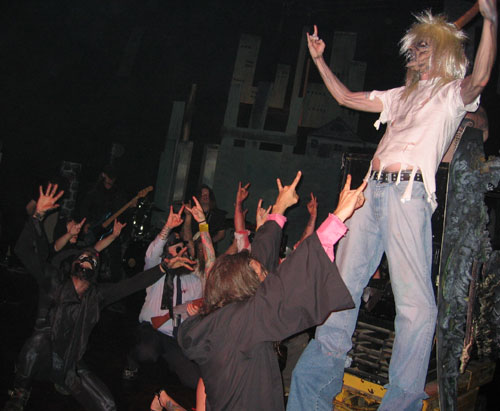 | | |
| --- | --- |
| Independant Craft Experience, I.C.E., at the Defoors Center. | |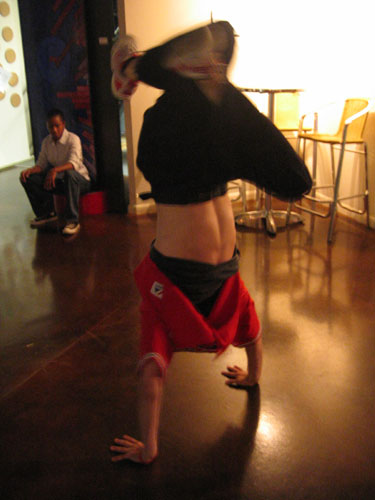 | | |
| --- | --- |
| Nothing says Corndogorama like dorky boys and hot chicks rockin' out. | |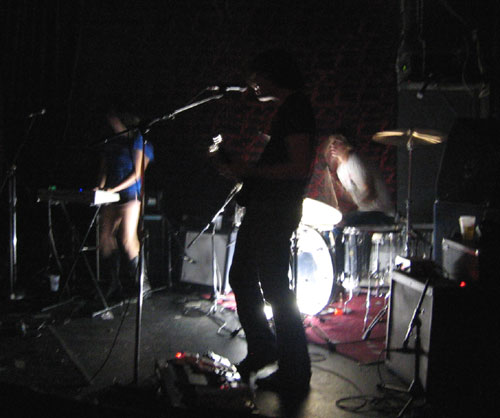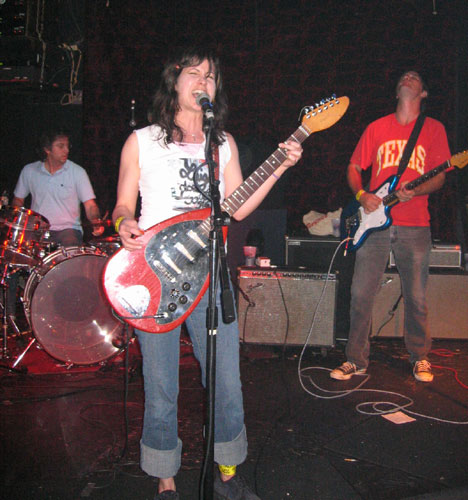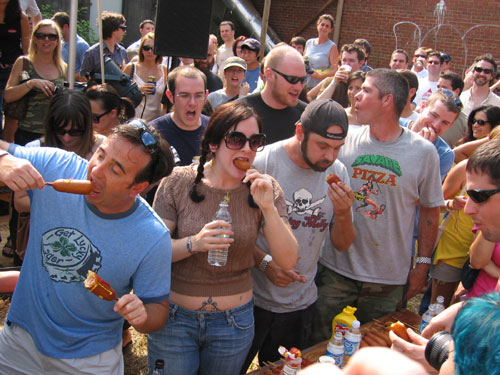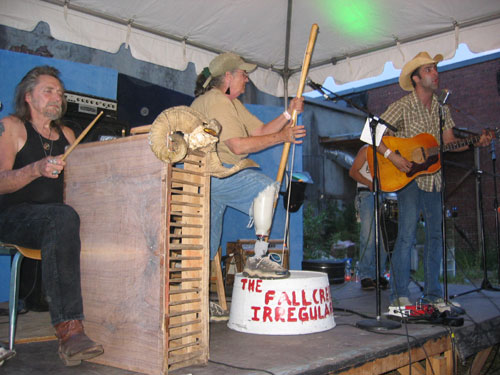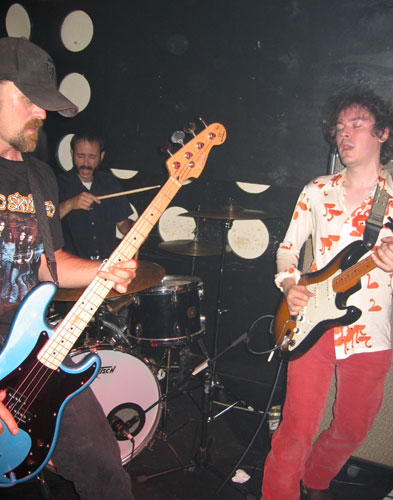 ---