Degenerate Press
Welcome to Degenerate Press' feature article. If this isn't enough you can always subscribe to Electric Degeneration, our semi-weekly and semi-weakly ezine, or surf the Electric Degeneration archive.
---
Hubcap City (From Belgium), Kelly Hogan and Some Pardners
The Earl
November 2004
I only found out about the Kelly Hogan show a day or two in advance, and only then in a passing mention in the Loafing. What the hell? Who's in charge of these things? Ah well. At least I found out before the show.
| | |
| --- | --- |
| Things kicked off with local legend Bill Taft's group Hubcap City (From Belgium.) No, they're not from Belgium, that's just the name. I've enjoyed a lot of Bill's efforts over the years, but Friday wasn't one of those nights. | |
Degenerate CD asked before the show, "Have we seen them before?"
"A few times." I said, "It can be interesting and fun, or annoying. They bring in a bunch of junk and bang on it and sing songs that are odd stories."
We walked in and CD immediately remembered them. We stuck around for a tune or three before giving in and heading back out front to drink, eat and ogle.
| | |
| --- | --- |
| | The Earl has some fine food but their desert options were lacking so we wandered down the street to the coffee shop where I got a piece of chocolate cake with some kinda liqueur in it that was damn tasty. |
Back at the Earl, the back room was slowly filling up with friends and family of Kelly Hogan. She's been gone, what, 10 years? So long most local music fans have never heard of her, but a few old scenesters like myself exchanged nods, smiling at the memories and new sensations Kelly's marvelous voice evokes.

She started off with just Andy Hopkins on stage, doing a few duets, including an apropos tune about leaving Chicago for "watermelon time in Georgia."

She still loves to sing and it comes out on stage. She still smiles and giggles like a little girl who just discovered her voice. Completely charming.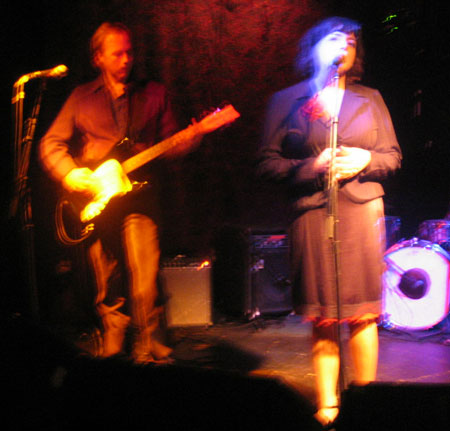 | | |
| --- | --- |
| | She brought out "Some Pardners," including Brett Bush (sorry if I don't have the spelling right there, Brett.) She and Brett work well together, voices intermingling and harmonizing perfectly for the tunes Kelly described as "country disco," a collection of covers, many familiar and some unknown, some that gave me goosebumps they were so fuckin' good, some that made me giggle they were so cheesy. |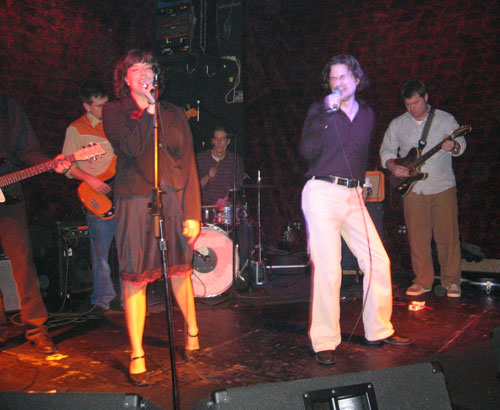 One of the more memorable tunes was You're The Reason Our Kids Are Ugly, originally made famous by Loretta Lynn and Conway Twitty.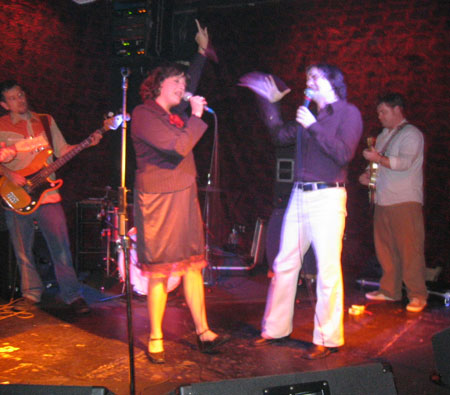 My only complaint about the show was the shortness of the set. I just didn't get enough Hogan. But they had to cut the show short due to the matinee time. Another show was due later in the evening, so they couldn't stay on too long. But a little Hogan is better than none at all!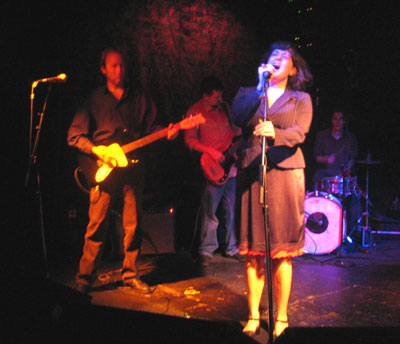 ---