Degenerate Press
Welcome to Degenerate Press' feature article. If this isn't enough you can always subscribe to Electric Degeneration, our semi-weekly and semi-weakly ezine, or surf the Electric Degeneration archive.
---
Johnny Knox
January 2004
Headed to the Earl early on Friday and had a few drinks with familiar faces before slinking into the back room as The Bluejays started up. As always, wonderful rootsy country with great songs, but I think they described the crowd best when they joked, "We'd like to thank you, and you, and you. Hell, we could probably do it by name." There were only of a few of us there to see Chad Proctor play guitar for the group, making it as much Sonoramic Commando as The Bluejays, but Chad never misses a note and Jay's lyrics always bring a smile.
| | |
| --- | --- |
| A few more folks wandered by the time Caroline and the Ramblers came on, with more of Chad's smooth guitar work backing up Caroline's incredible voice. There's not a better retrobilly voice in town, probably not in the rest of the world either. A fair size group of old Star Bar regulars mingled with a fair sized group of trendy hipsters who looked fresh out of Midtown, making it a diverse crowd. | |
The Woggles were setting up but we wanted to head down the block to The Echo where you got in for free with the wristband from the Earl, and vice versa, all to support Johnny Knox and his fight against the system.


| | |
| --- | --- |
| | Flattop Mike and The Marauders were on stage doing covers of classic 96 Rock fare – AC/DC, Twisted Sister, etc. They did a fine job with the material, especially considering it was the first show with the new lineup. |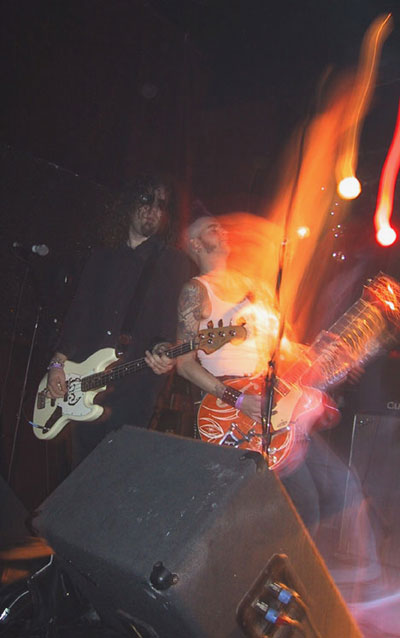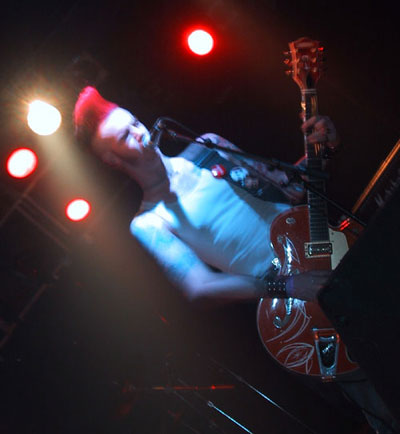 | | |
| --- | --- |
| We chatted with more familiar faces and old friends, then Johnny Knox stepped up and did a short, unexpected set with the usual gusto. Blistering guitar running through rockabilly and other bluesy sounds. | |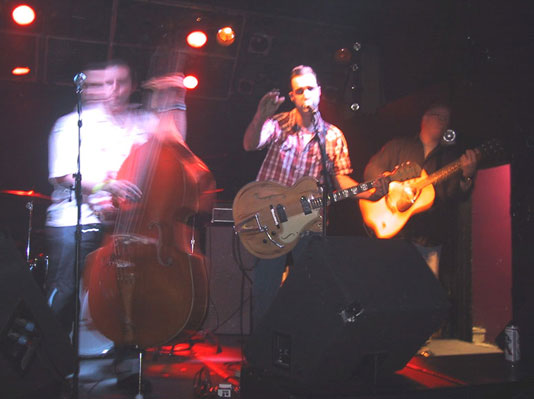 The crowd at Echo was even more diverse than that at the Earl, with psychobilly punks mixed in with the old Star Bar regulars, Midtown trendies, and East Atlanta hipsters.

| | |
| --- | --- |
| | After a swinging set by Johnny, The Forty-fives stepped up and greeted the small but smiling crowd and proceeded to burn the mother down. I can remember catching them at the Star Bar for their second ever appearance when I thought, "These guys suck, but with a little practice they could be really good. They have the talent and energy, they just need to rehearse a little." Well, that's been a couple of years of incessant shows that keep getting better every time. These days they have it licked. If there's a bigger party on stage you ain't gonna see it for $8. |
| | |
| --- | --- |
| | They threw in a few covers of the era that inspired their own tunes, a few R&B classics done 60's English invasion/garage rock style, with enough energy to make them absolutely their own, making everyone but SW forget the depressing reason for the whole evening. |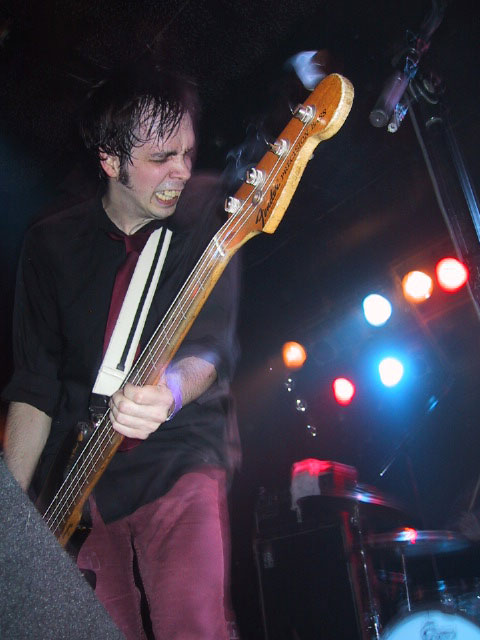 Though the performance kicked ass, my favorite part of the evening may have been when one of the Echo regulars grabbed a punk girl playing wallflower and dragged her close to the stage to dance, then make out. Sexy!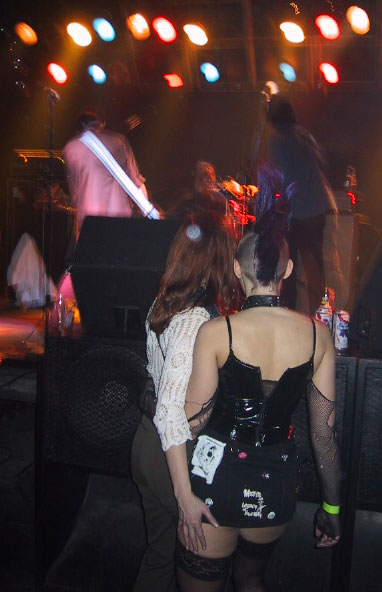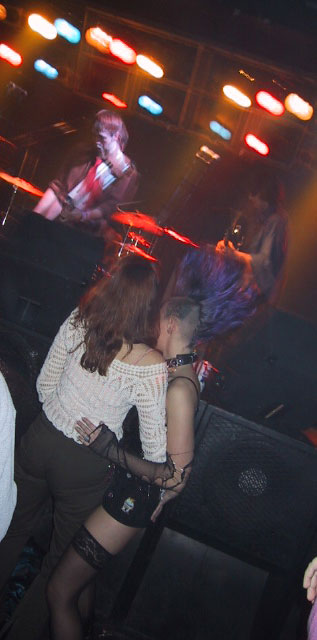 Then suddenly we were all turned into pumpkins, thanks to the idiots in the Atlanta City Council. Sure, you can party hardy until 4 AM – at Underground Atlanta. But the rest of Atlanta now rolls up the streets at 2:30. It's probably something that shouldn't be said, but I can't wait for the first shooting at Underground at 3 AM, just to see if the fervor and panic extends to drown that place (again.)


---