Degenerate Press
Welcome to Degenerate Press' feature article. If this isn't enough you can always subscribe to Electric Degeneration, our semi-weekly and semi-weakly ezine, or surf the Electric Degeneration archive.
---
Reverend Larry's Wake
Lenny's
February 2006
I've been a regular visitor to the bar now known as Lenny's since... oh, crap, I hate to think how long it's been. The crowd has changed over the years of my attendance. When I first visited what was then Dottie's, it was a country bar that catered to working class rednecks and a few college students that visited for cheap beer, it's proximity to GSU, and the slack policies regarding checking ID.
Then more and more students became regulars, chasing some of the old regulars to places like the Crazy Horse down the street. But some of the old regulars stuck it out, slipping in the back door when the door guy up front wanted to charge them cover. Sometimes the old regulars just transitioned to staffers. Some even called the bar's office their home. Steve, the bearded cap-wearing regular, passed away last year. A photo of him now hangs above the bar not far from his favorite perch.
Another long-time regular was Reverend Larry, resident of nearby Cabbagetown and singer in several bands that played Lenny's and other local dives. Larry passed away a couple of weeks ago, apparently unexpectedly, in his mid-40's. He wasn't well known on the music scene, but he was well liked by those who knew him. Quick to release a sleepy grin, he was a genuinely nice guy. I didn't know him well, but his music spoke of a life I am familiar with - over-educated under-motivated white trash falling on often-self-inflicted hard times in the south. So when some folks organized a wake for him at Lenny's we headed over, despite the early hour.
We hadn't been to Lenny's in a while so I was glad to see that little had changed. The dusty, cobwebbed garter belt is still stapled to the wall.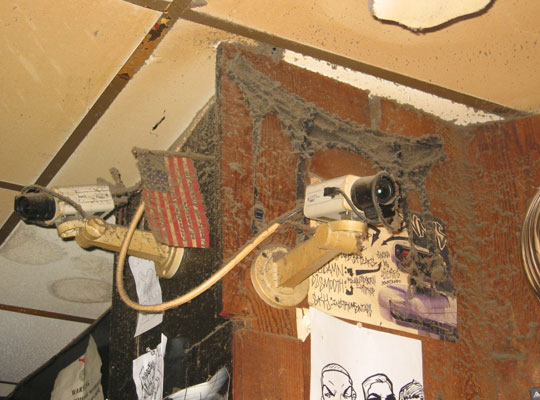 There are still several bullet holes in the ceiling where a guy had one-too-many one night and decided to shoot his pistol off.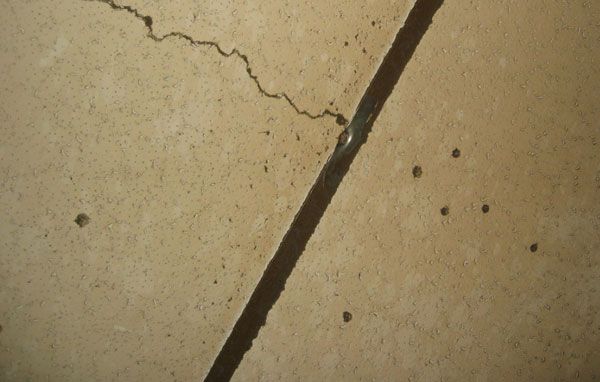 The bathrooms are still some of the scariest in town. Degenerate SW visited one and returned a short time later to tell the bartender, "You've got a leak in your ladies' room."
"You got shoes on, don't you?" he replied.
Despite these things that would chase more timid people away, or perhaps because of them, I still think fondly of the place, though I don't attend as often as I used to. Many members of our tribe are getting pregnant, moving to the burbs, paying mortgages, etc., so we don't get out on a regular Tuesday night, even for free pool and cheap beer, like we used to.
So it was nice to see a lot of familiar faces against the familiar background. Folks coming out to pay their respects, or who just happened to be getting loaded on a Saturday at 3 o'clock in the afternoon. Tough to know which was which, and I wasn't going to inquire.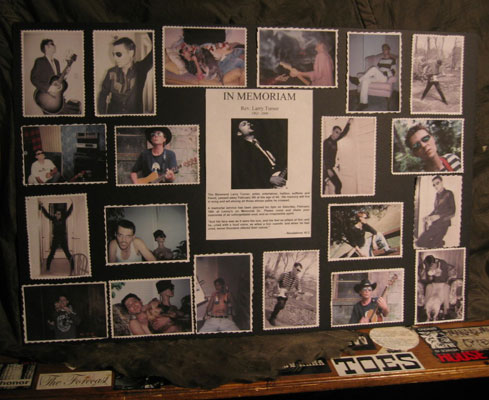 Someone had put together a collage of pictures of Larry. Some Moonshine Killers and Supersinners CD's played over the loudspeakers. A buffet slowly formed as people brought in random dishes. Soon more and more people showed up, some getting teary-eyed.

A few random stories about Larry came out. I'd seen him perform a few times but the band had always been so loaded you could hardly tell there was any talent there at all. But the one Moonshine Killers CD I had was a fine collection of music and judging from other live performances I've heard recordings of, some nights they got it right.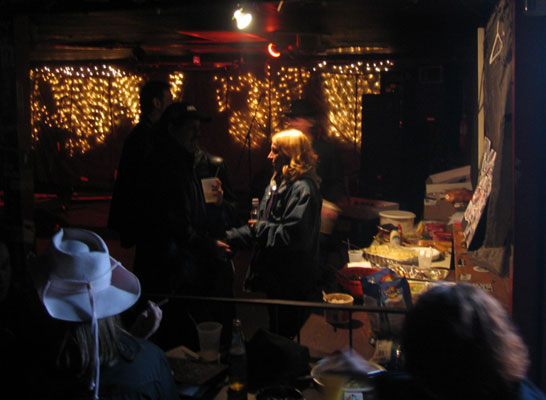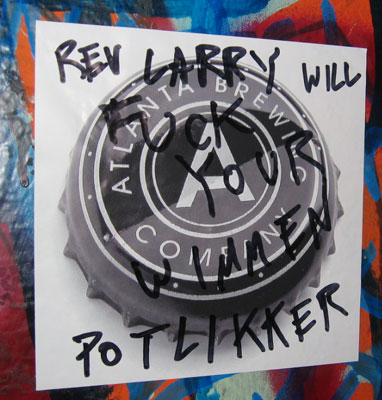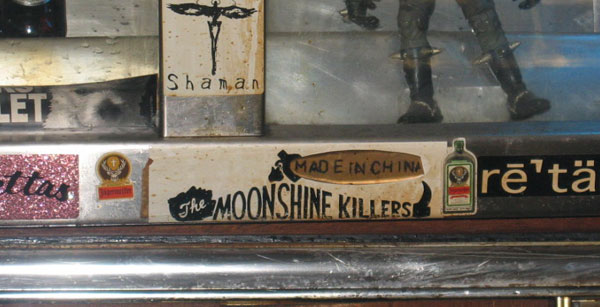 Unfortunately, we had several other stops to make and couldn't stick around. We ran errands for the rest of the evening before heading over to Trader Vic's for the Polyester Exotica party.
---