Degenerate Press
Welcome to Degenerate Press' feature article. If this isn't enough you can always subscribe to Electric Degeneration, our semi-weekly and semi-weakly ezine, or surf the Electric Degeneration archive.
---
Tryptophan Fest at Mulligan's
North Mississippi Allstars, Drive By Truckers at The Tabernacle
Thanksgiving 2004
Last Wednesday we found out sorta last minute about a show over in East Lake, the Tryptophan Fest or something like that. Seeing as it was a holiday the next day, we headed across town to meet other degenerates at Universal Joint for food and beverages, then walked down the block to Mulliganís. The last time I was in that neighborhood it wasnít somewhere youíd want to go out at night but these days itís more like the Highlands than the badlands it once was.
Mulliganís was packed with the retro punkabilly mechanics from Hayesí Auto and their friends. Out front there were a few hotrods being used as backdrops for cheesecake photo shoots while inside a heavy metal racket echoed off the cinder block walls.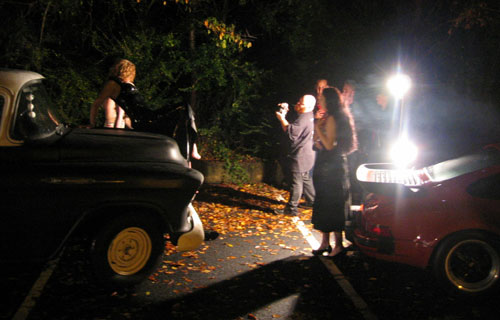 | | |
| --- | --- |
| Itís an interesting space, though I donít understand why the seating area was elevated while leaving the bar at ground level, meaning you have to stoop to talk to the bartenders. The sound quality was terrible too, so I avoided most of the live music in favor of parking lot socializing. | |
| | |
| --- | --- |
| | The music took a break for a tattoo contest, organized by our friends over at Prick Magazine. A small group of ladies lined up to show their ink one by one. |
If you want perfect photos you're in the wrong place - I prefer the emotional truth over the harsh light of the flash...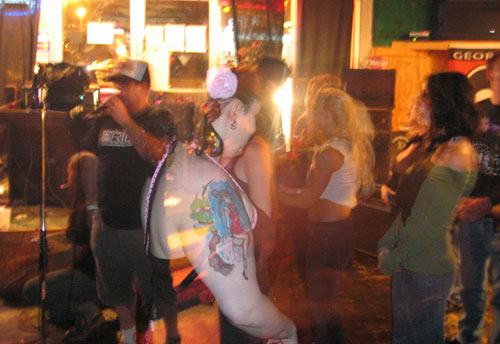 Afterward, Gargantua cranked up and I had to bear the lousy sound system to watch their show.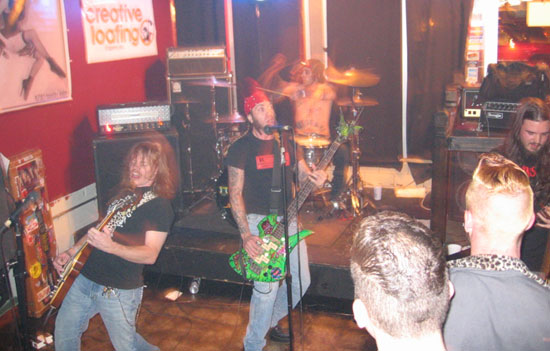 They did the usual funky, heavy, metal stuff, more melody than most in the genre and done with lighthearted grins. They did a few new ones, mixed in with what local metalheads probably think of as classics by now.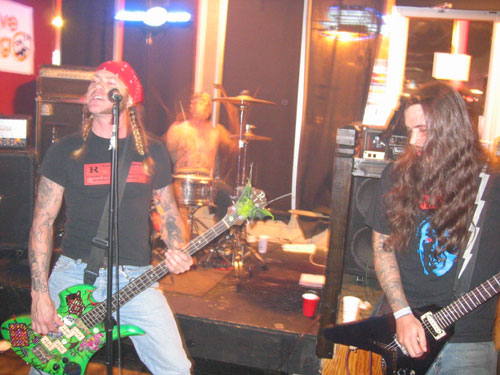 Unfortunately, the only place you could hear the lyrics was right up against the vocal PA, and the guitars sounded terrible in the room.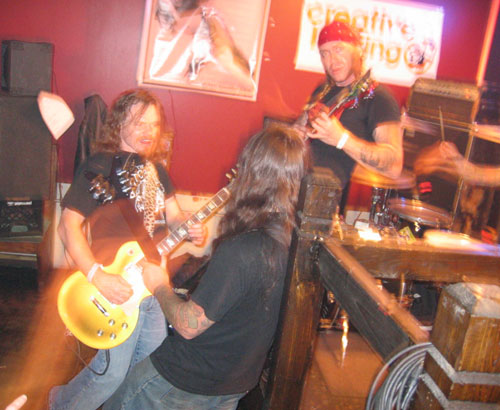 The crowd kept shouting for South of Valhalla, so Shane let them have it for the encore, even letting the crowd grab the mike to belt out the lyrics.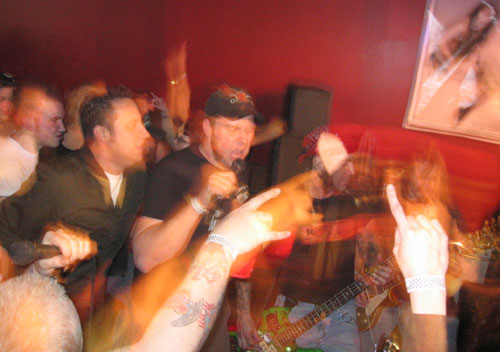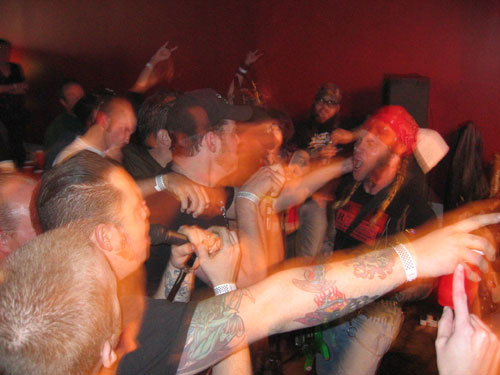 Speaking of, I finally got around to picking up their new CD, Voyage to the Bottom of Laguna Negra, and it has sound quality almost as poor as Mulligan's. One of the many things I like about Gargantua is their attention to melody and discernable lyrics. On the CD, The lyrics come through ok, though they lack the personality Shane brings to the live show, but the melody is nearly lost in a muddy recording. I donít know how they managed it, but it has a monotone, dull sound. Disappointing, especially since Iíve heard what theyíre capable of live.
---