I'd been waiting for weeks, perhaps months, for the opening of Grant Henry's new bar, Sister Louisa's Church of the Living Room and Ping Pong Emporium, or, more simply, "Church", to open. The week of Consumass the place finally opened it's doors, though I missed a soft opening of sorts the night before it officially opened. So be it. I made it for the official opening, badgering other degenerates into attending.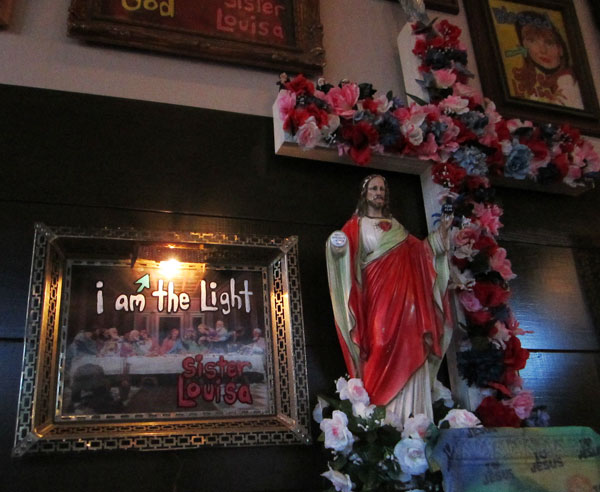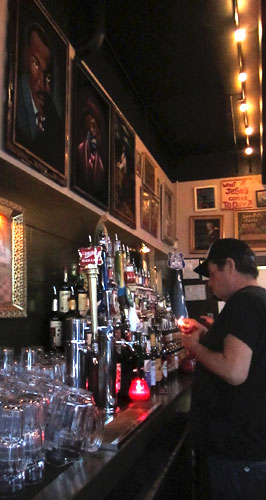 The place is lovely, done floor to ceiling in Grant's folk/found/modified art collection, much of which is for sale. Most of the works are the type you'd find in a thrift store, with interesting text added across them. Jesus is everywhere, with the occasional sad clown or MLK on black velvet just to mix things up.
Grant told us he'd probably be there seven days a week for the first two years, though he took one night off from being behind the bar and worked the floor.
Drinks are very reasonably priced, though the lack of storage results in a relatively limited selection – only four or five beers on tap and a handful of bourbons to choose from, for example.
The menu is also limited, but you probably don't go to Church to eat, do you? As such, it's a "church picnic" with your choice of hotdog or vegan sloppy Joe. You can get pimento cheese or jalepeno cole slaw on the dog. I went with the cheese, piled high enough to give you a heart attack on the spot – and damn tasty.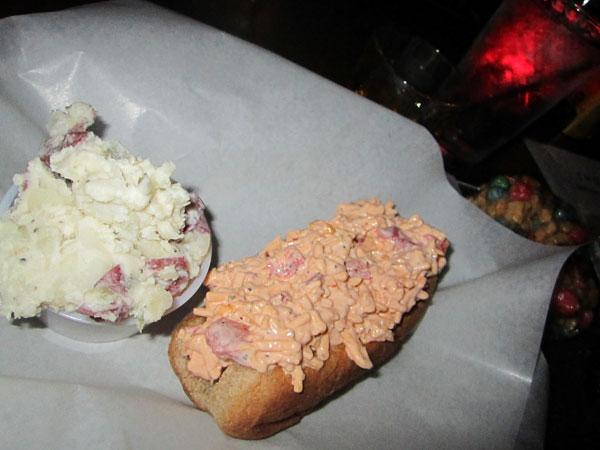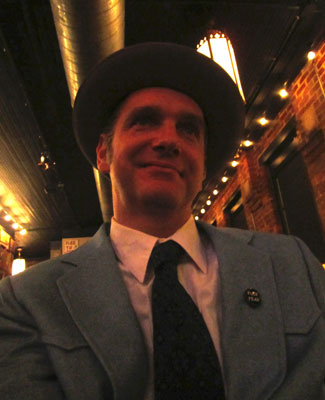 I dressed for church, just to add to the atmosphere.
Other degenerates joined me and we played dice at the bar while waiting for more to arrive. (We brought our own games, though the bar has a few Jesus-related card games.)
Bourbon and games – my kind of church!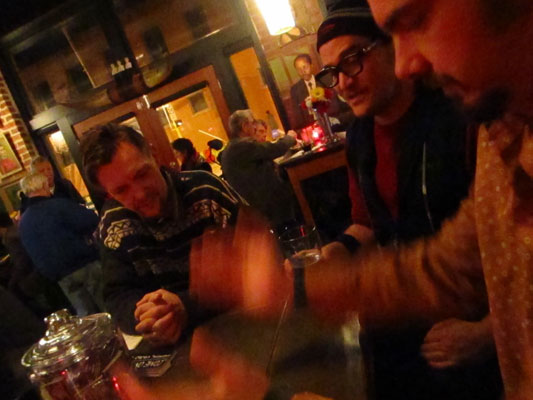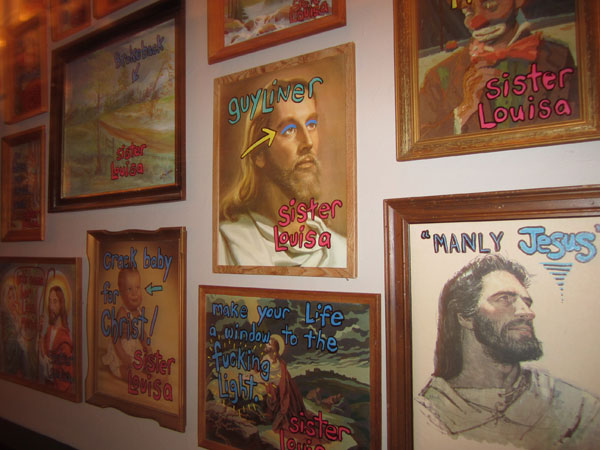 Upstairs is more art, several comfy couches and a ping-pong table for those in a competitive mood.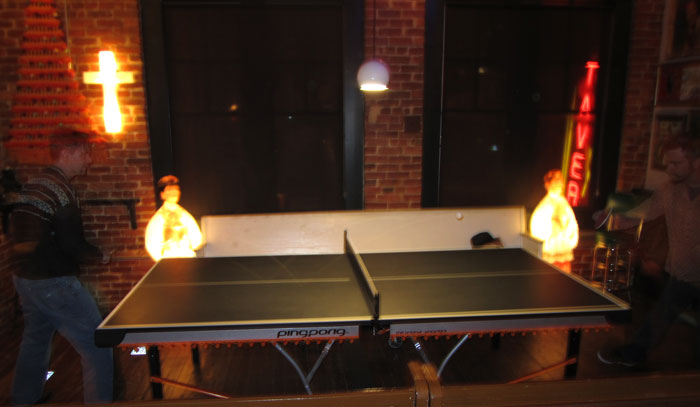 Randomly, we found ping-pong free while other nights we paid $5 for half an hour (which always stretched to longer) for paddle and ball rental.
We also trekked over to The Star Bar for some benefit show with random local bands, but nothing I haven't reviewed before, so let's leave that, shall we?
I retreated to the mountains to see the family for Consumass. Local news channels have gotten so alarmist about even the slightest possibility of wintry weather that I no longer believe any forecast they give, or any reporting on current conditions – it's always "dangerous and slippery out there. Stay home unless you absolutely have to drive." So when I got up Christmas morn and saw clouds rolling down the mountain I still wouldn't believe the reports of immanent snow. But I watched the wall of weather creep up the valley until…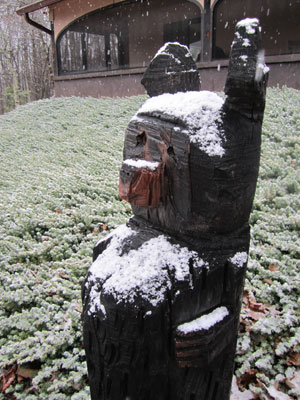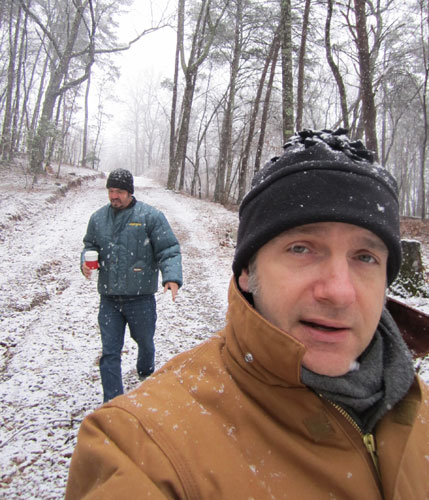 Sitting on the porch, sipping apple brandy and eating butterscotch brownies, watching nature spraypaint everything white – not a bad Christmas Day. Eventually we realized we'd be stuck in them thar hills, possibly for days, if we didn't beat a hasty retreat. Overnight lows would freeze the wet roads into impassible ice so we were forced to slip and slide down the treacherous driveway to the comparatively clear highway and head south.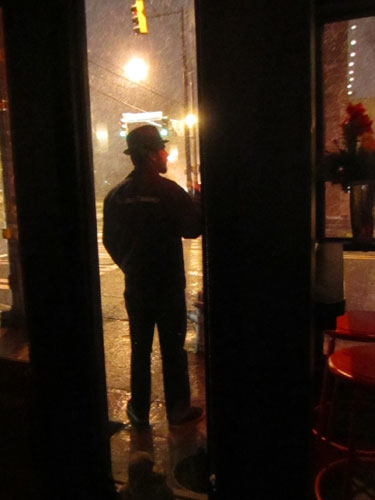 Fortunately, Church was open so we returned for another round of bourbon, games and ping-pong with fellow degenerates.
Then I returned the night after that. And I think the night after that.
Hey, it's warm, close to home, cheap drinks and super friendly. If only I felt this welcome at other churches…