Our out-of-country visitor scouted out a place for breakfast. Stein's Market & Deli, on Magazine out in the Garden District, has some tasty looking meats and makes a damn fine bagel. I opted for some pastry instead, hoping for a biscuit from a joint down the block. Alas, I have yet to find a biscuit in New Orleans as good as Mothers.
She Who Shall Not Be Named had done extensive reporting on the damage wrought by Katrina and wanted to see what was happening these days in some of the neighborhoods most affected by the hurricane so we drove around until we stumbled into the Lower 9th and found ourselves standing precisely where one of the levees had given way.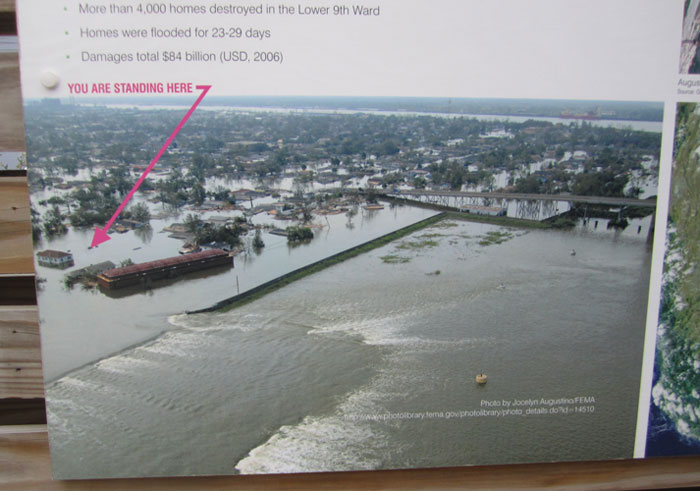 New Orleans has always been a poor city. Wash half of it away, then follow that with an economic storm and you're left with a lot of ruin. Most of the homes in this neighborhood have been bulldozed, leaving block after block of weedy lots where nothing remains except random front porch steps leading nowhere.
Brad Pitt's Make It Right foundation has replaced a few homes with impressive green housing – solar panels, low energy appliances, materials designed to withstand storms and dry quickly after floods, all raised above ground level and sporting interesting designs.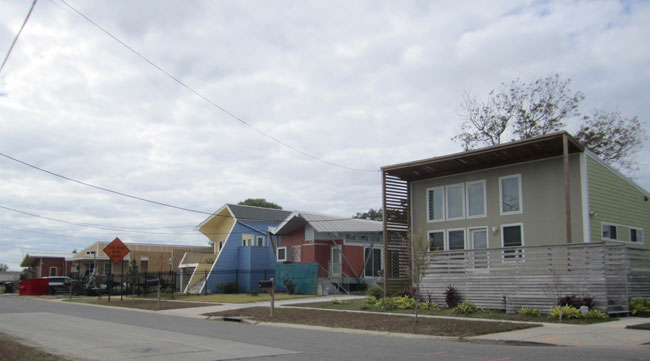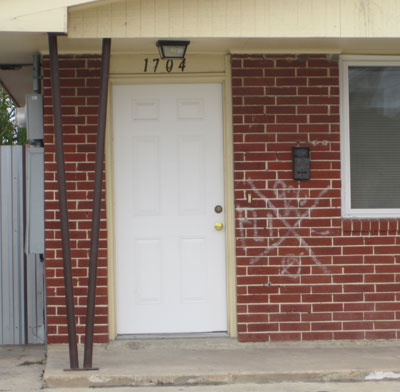 Impressive, but the neighborhood itself is essentially gone. The few surviving or new homes only seem like memorials to what was - even if the ones that don't have literal memorials in their front yards.
A few buildings still sport the X left behind by rescuers searching for survivors and bodies. (The 0 at the bottom of this one indicates no one was found in the home.)
We trekked along the new levee, supposedly improved over the one that had failed before. It's no visual improvement, however.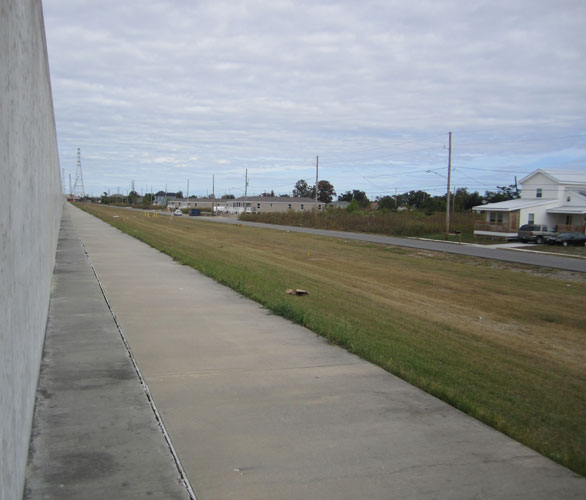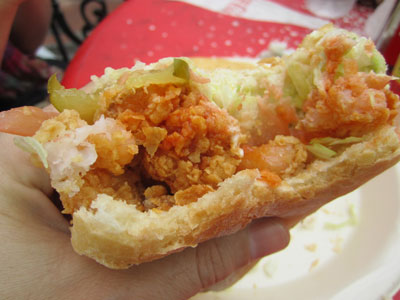 We went back to the French Quarter for a late lunch at Johnny's Po Boys (again, a long line full of tourists but for good reason.)
To further our education, we visited a museum hosting "Living With Hurricanes" that featured tales from Katrina and other storms. Some of these storms had flooded the exact same neighborhoods before. In the end, I came away with mixed feelings about rebuilding some of these places. Just because it could be done doesn't mean it shouldbe. On the other hand, there were exhibits featuring the designs of Dutch consultants that showed how the levees could be redesigned so that they don't block use and visibility of the canals. The levees would become green space and parks – an asset rather than an ominous eyesore. That's the New Orleans I'd like to see. But it ain't gonna happen.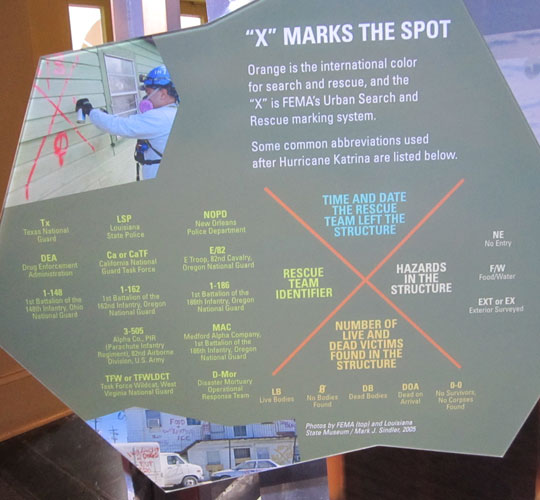 The recorded tales of locals and how they survived the storm were moving – sometimes sorrowful, sometimes inspiring anger. Mistakes were made at every level, from flood control design to evacuation efforts to police and law enforcement. "Heck of a job, Brownie." Yeah.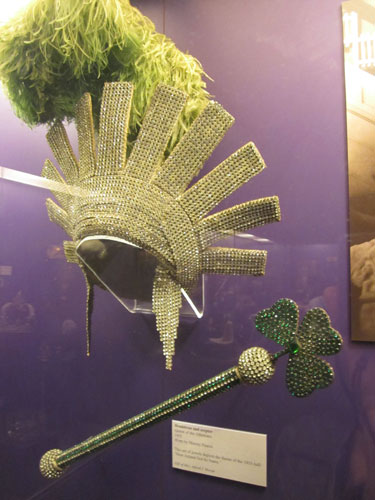 The museum also features an exhibition of the history of Mardis Gras – everything from old ballroom dance invites to costumes to float designs and more.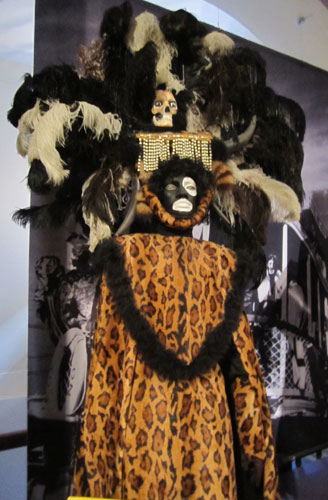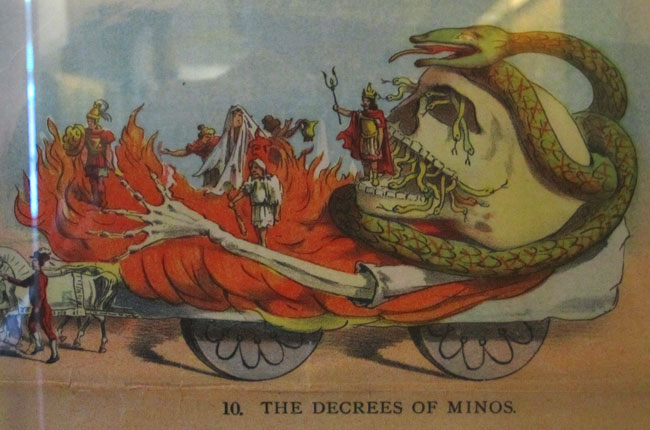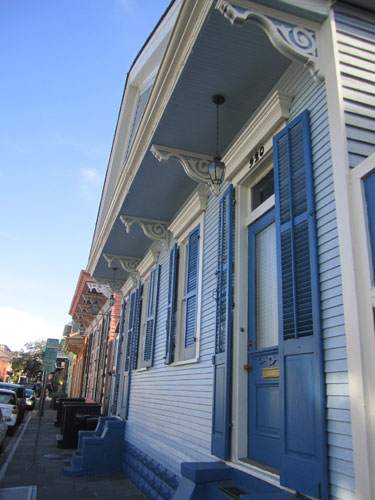 I could bore you with dozens of shots of architectural details. I love this stuff. But go see it for yourself. Pictures don't do the town justice and they need your tourist dollars.
We tried to take a different route every time we traversed the French Quarter, just to gawk at little design features and gorgeous homes. The Garden District has its fair share too.
We returned to St. Vincent's Guest House for a nap. When She Who Shall Not Be Named and I got up to get ready to charge out into the night, our out-of-country visitor couldn't raise himself from slumber, mumbling something about catching up with us later. He'd stayed out after SWSNBN and I had called it an early night the night before.
SWSNBN and I hopped a trolley downtown in search of some art and music fest in the same neighborhood as Siberia, the little club I'd visited our first night. Alas, we only found one gallery doing an opening (with some interesting works in glass) before we got hungry and went off in search of dinner.
We landed at Yo Mama's Bar and Grill for delicious burgers. We gawked at the weird decor – bondage gear and whips and chains mixed in with beautiful old statuary from a bell tower. That almost sums up New Orleans in a single room.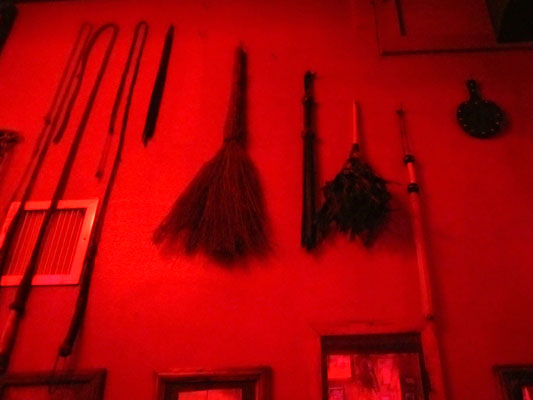 We stopped by St. Vincent's to find our out-of-country visitor still asleep. We walked down the block for a nightcap but the bar, which had been bustling  on other nights, was nearly empty. We called it an early night so we could get up at a decent hour for the trek home.
Rather than suffer through another sub-Mothers biscuit, I gave in to the bagels at Stein's for our final meal in town. Definitely worth a visit.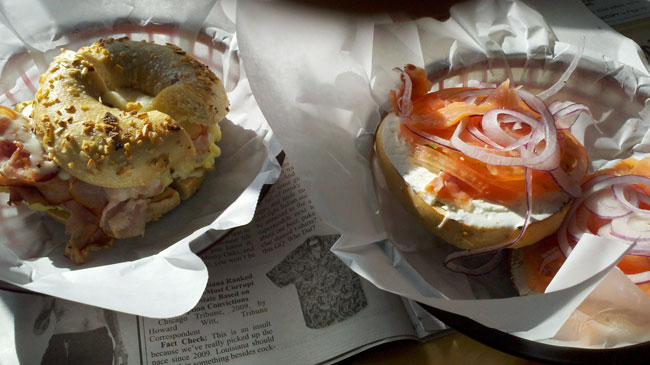 The dome sparkled in the warm sun, a strange contrast to the tales we'd heard the museum the day before about what went down there during Katrina.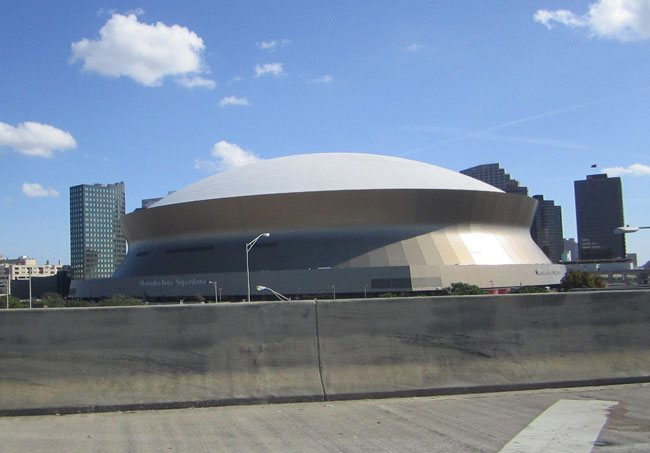 We opted for a coastal route, going through towns SWSNBN had reported on before. There are still abandoned buildings marked with the tell-tale X and countless empty lots with bare foundations or front porch steps leading to nothing.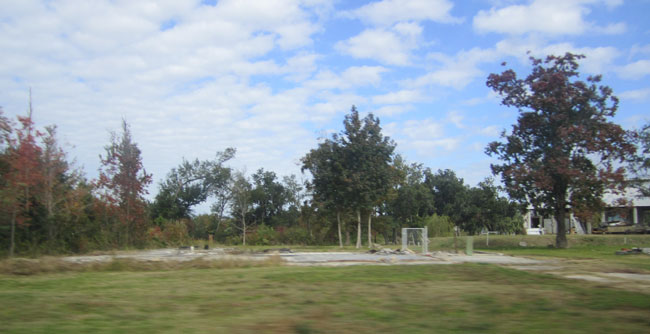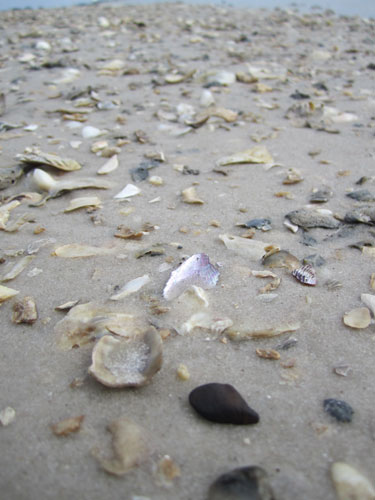 SWSNBN and our out-of-country visitor are both from the chilly climes of England, so they found the weather warm enough to dip their toes in the gulf. I was gradually getting ill – sore throat, queasy – so I wandered down the beach like an extra from Walking Dead. Appropriate for a post-New Orleans state, though, sadly, not from too much revelry (for once.)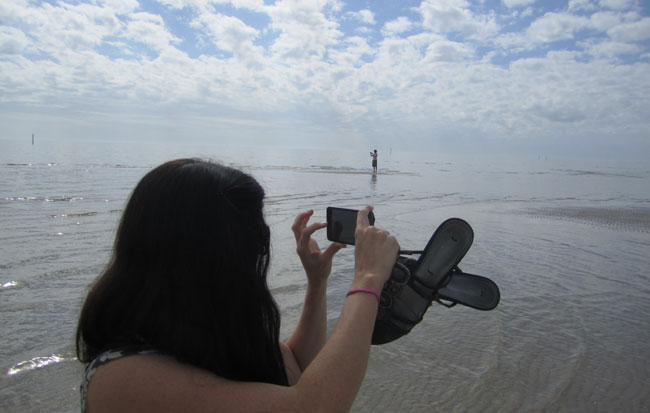 We stopped by a museum-in-progress designed by Frank Ghery to house the works of the Mad Potter of Biloxi. The place was closed and deserted. We jumped a chain and climbed to an observation deck overlooking the site but the view was underwhelming. Unless there's some major details to work out, the museum's architecture isn't impressive either.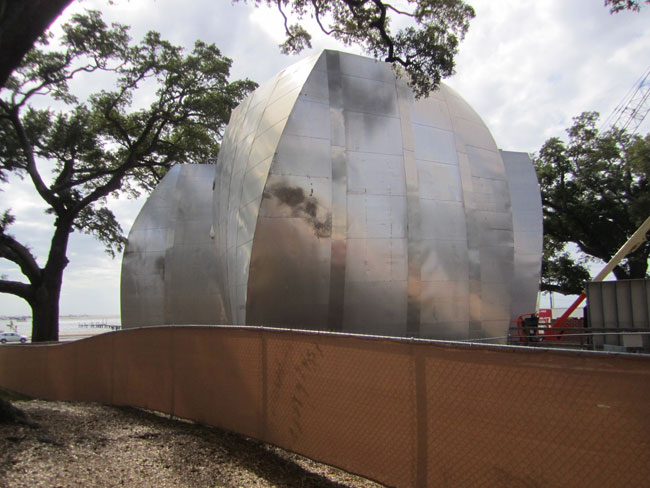 There is some doubt over whether it will ever be open, as it is unlikely to be the tourist draw originally hoped. Biloxi hasn't bounced back any better than New Orleans (perhaps less so.)
We sped inland with SWSNBN at the wheel. By the time I got home I was bedridden with fever but happy to have seen one of my favorite cities still standing.
"When I first came here, this was all swamp. Everyone said I was daft to build a castle on a swamp, but I built it all the same, just to show 'em. It sank into the swamp. So I built a second one. That sank into the swamp. So I built a third. That burned down, fell over, then sank into the swamp. But the fourth one stayed up. And that's what you're going to get, Lad, the strongest castle in all of England."
King of Swamp Castle, from Monty Python and the Holy Grail
See Part 1: http://www.degeneratepress.com/wordpress/?p=1224