The Star Bar hosts this affair every year with a lineup of familiar local bands. Perhaps most familiar is Slim Chance, who kicked off the evening at a comparatively early 9:30 with his band The Convicts.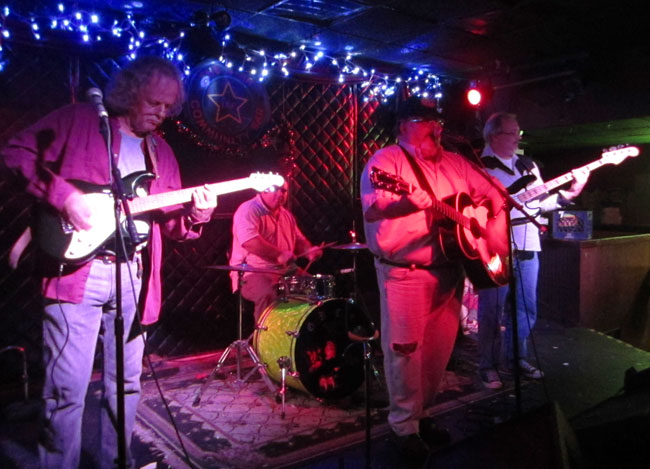 Alas, there weren't many people there to see it. There are so many shows, parties, dinners and such that I suspect any event has a tough time getting a crowd this time of year. Slim Chance & the Convicts did their usual set of pretty country and cry-in-your-beer tunes, most of which I'd just heard at the Cabbagetown Chomp & Stomp a couple of weeks ago.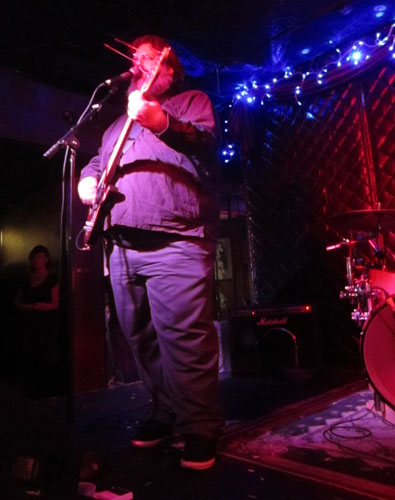 One of the acts I had been anxiously awaiting, Bully, took the stage. Before Downer Bros. and AM Gold, Joel had this angry little band who used to play the Star Bar every couple of weeks, it seemed. These days you're lucky if you can catch them once a year. Which is a shame because their cathardic rock needs to be heard more often. (One of these days I'll pester them for a recording.)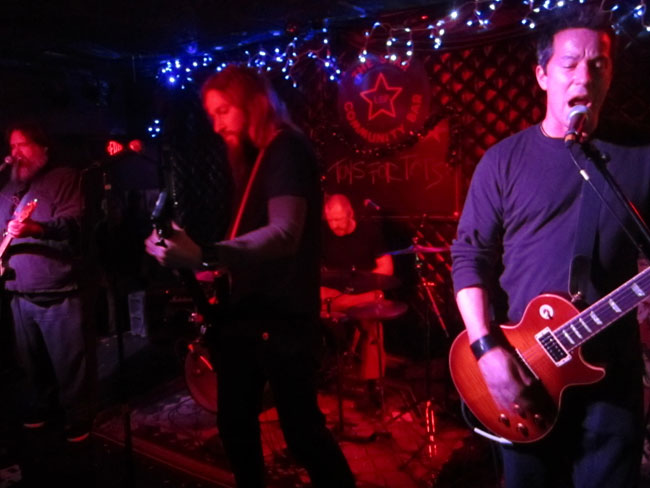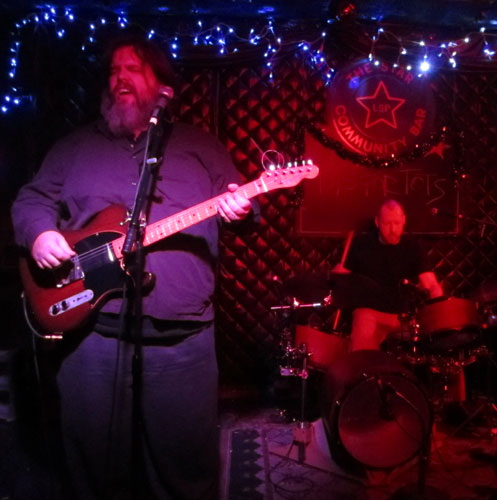 "Don't call the cops, it's Christmas Day" harkens back to The Ramones singing "Merry Christmas, I don't wanna fight tonight."
With as many acts as they had on the bill, it wasn't a huge loss to hear Grinder Nova couldn't make it. However, I was looking forward to some mariachi Christmas music.
In the cramped space downstairs, Dusty Booze & the Baby Haters came to life.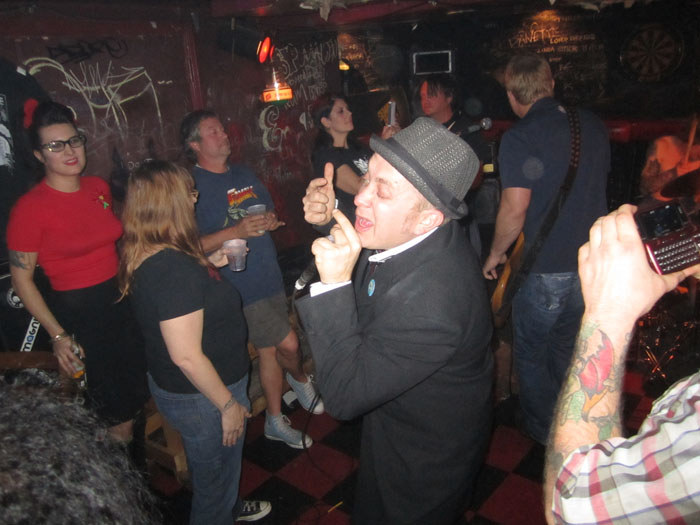 They made punk/garage/sloppy rock, with considerably more slop this set than the previous times I've seen them. The bassist and guitarist seemed to be in different keys during a couple of songs and nobody was in synch with the drums. Things got only slightly messier when someone from the audience decided to participate, but went off on her own tangent.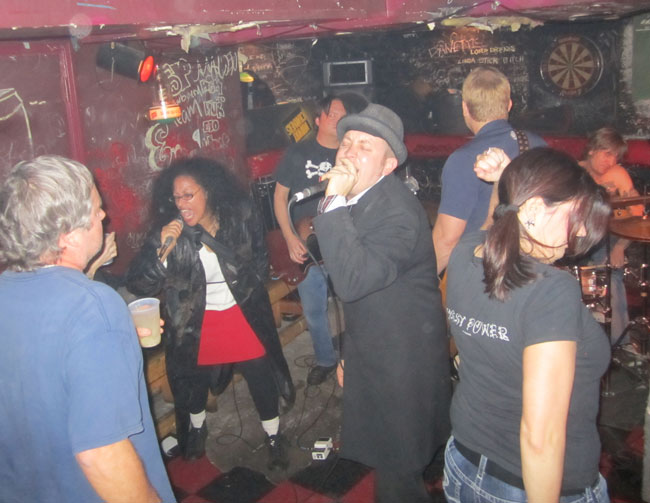 The messiness of the set didn't bother their fans and the tunes that came together were damn good.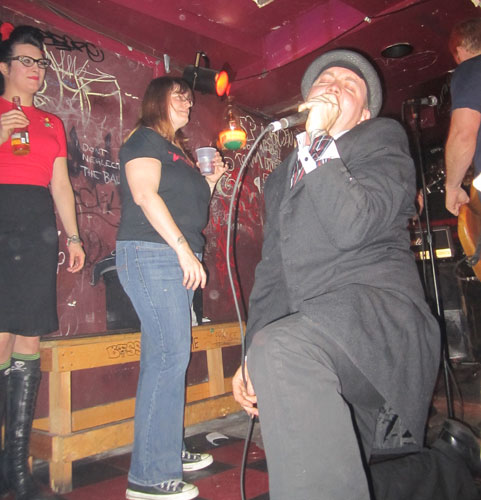 Eventually they ran out of time, if not steam.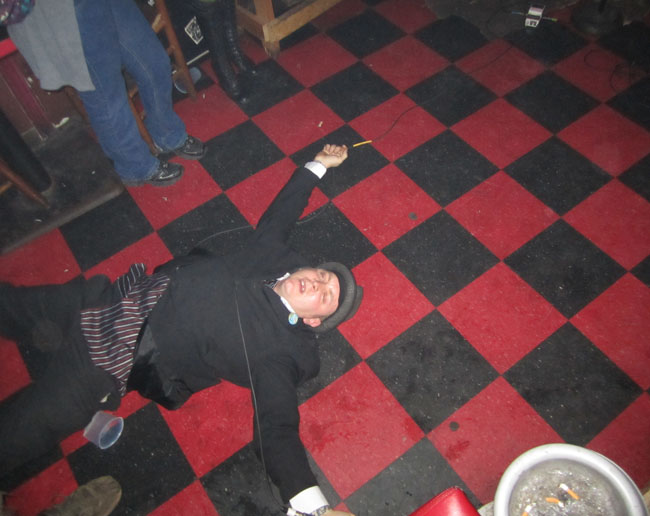 I was not looking forward to Ghost Riders Car Club. Their super smooth many-part-harmony country does nothing for me. But for whatever reason they didn't irritate the hell out of me at this show. Their set felt a little punchier and the fake hot rod shop commercials they often do were nowhere to be heard.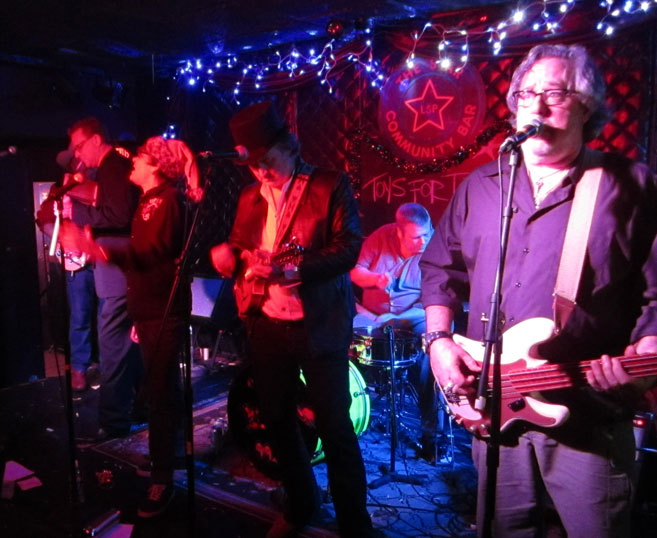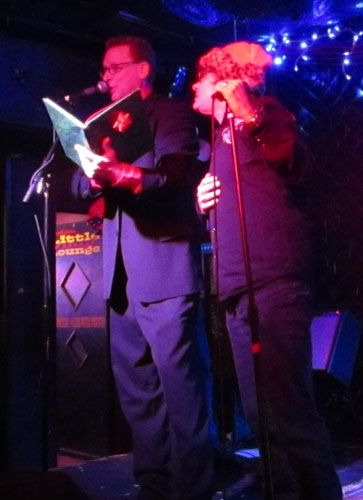 But I was willing to wade through their set regardless because last year I'd somehow missed their cover of Sorriest Christmas, one of my favorite songs of the season. Ted started off as if he were merely going to read it from a book, a routine he as done in the past. Fortunately, it was only a ruse and the band broke into the full blown tune within a few seconds.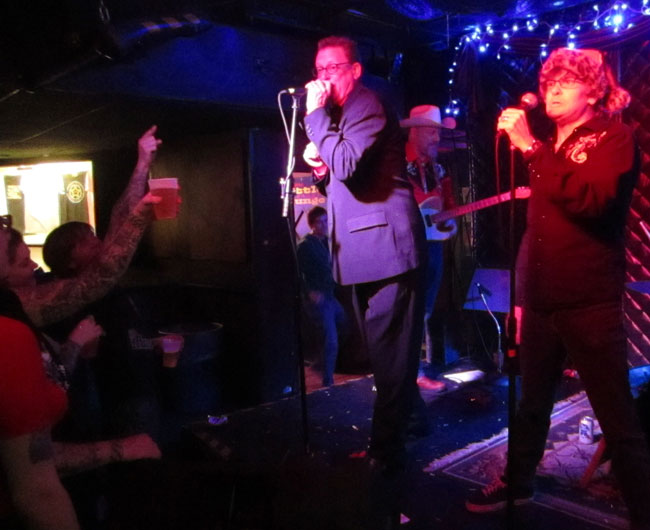 Back downstairs, Midway Charmers took things back to the rock end of the spectrum.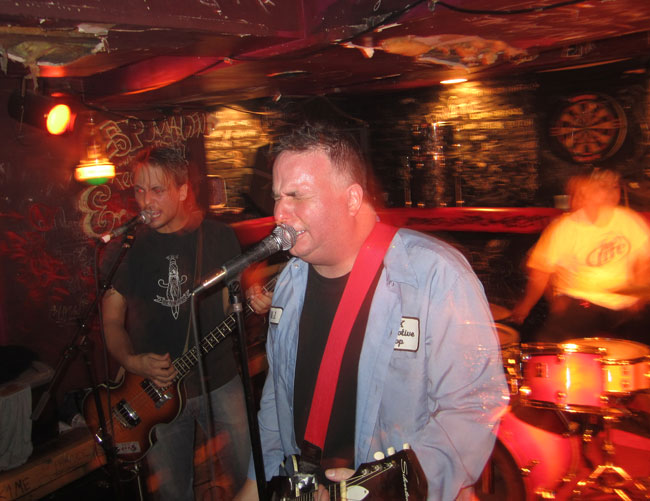 Sloppy garage rock with more than a few technical glitches (thanks, largely, to Jimmy's thrashing around), yet still more cohesive than Dusty Booze. Basically, just badass guitar rock.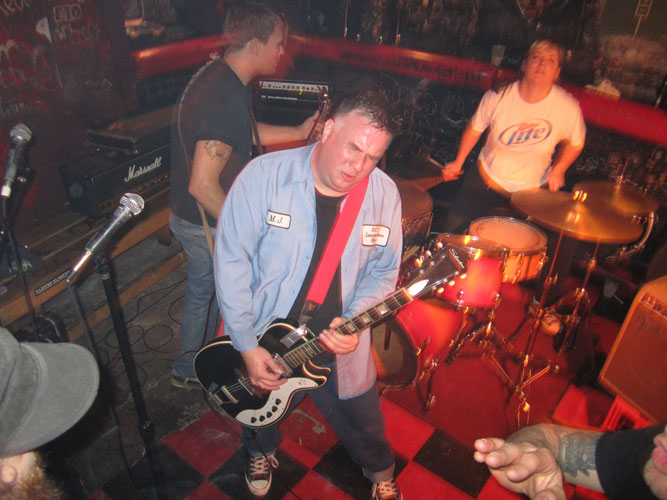 Switch instruments and you get a slightly different badass, guitar-based rock band.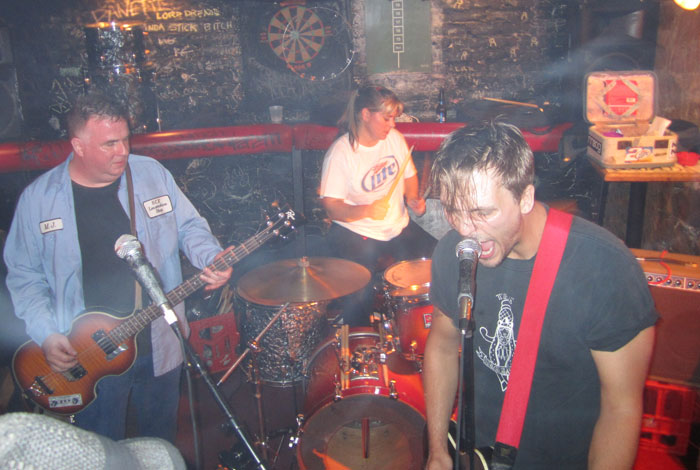 These guys seriously love playing. I keep waiting for Jimmy to have a stroke. One of these days…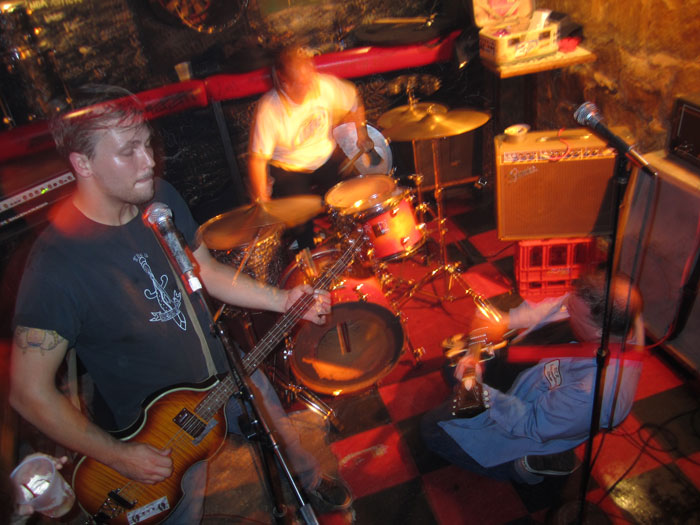 Upstairs, the lovely ladies (and lone lad) of Bareknuckle Betties were making pretty country sounds but I was done for the night.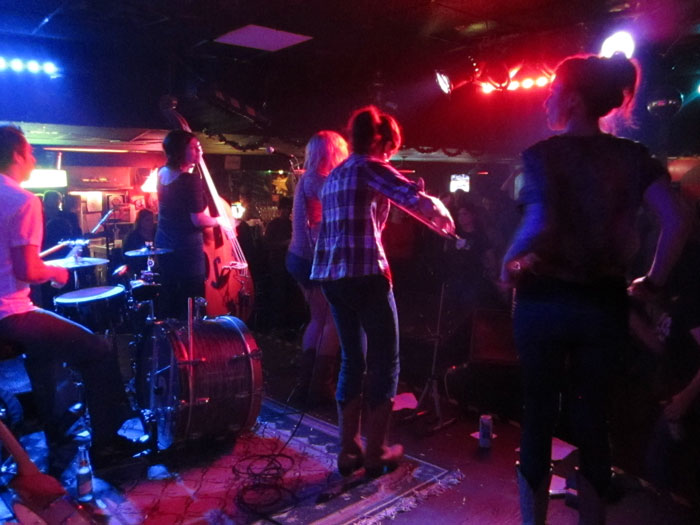 So happy Winter Solstice, everyone. It is the true reason for the season!