When Degenerate Press goes quiet it's not because we haven't done anything lately, it's because we've done too much. I've been camping at the beach and the mountains, celebrated my birthday in various ways, been to several festivals, visited Pasaquan, saw a few movies, lectures, a Get Delicious Supper Club rendezvous, even a theater performance. Oh, and I'm getting close on finishing a novel, while helping renovate our kitchen.
Things are settling down, but not enough to post reviews of the whole month of October. I'm too busy having fun to tell you what fun I'm having.
Saturday we got back from the wilds of Middle Georgia and Pasaquan in time to hit the Star Bar for some local rag's 16th anniversary. (Sixteen? Kids these days. Degenerate Press turns 20 next June.) I didn't so much care about the publication as the fact that The Subsonics were playing, celebrating the release of a new record.
First up, Ghost Bikini. I didn't like these guys the first few times I saw them but they've improved considerably, and/or grown on me a lot. I fiddled with my new, high-tech camera until I got things dialed in just like I wanted them, only for the lighting to change drastically every few minutes thanks to the new LED system in the bar. Eventually I gave up trying to adjust so you get what you get.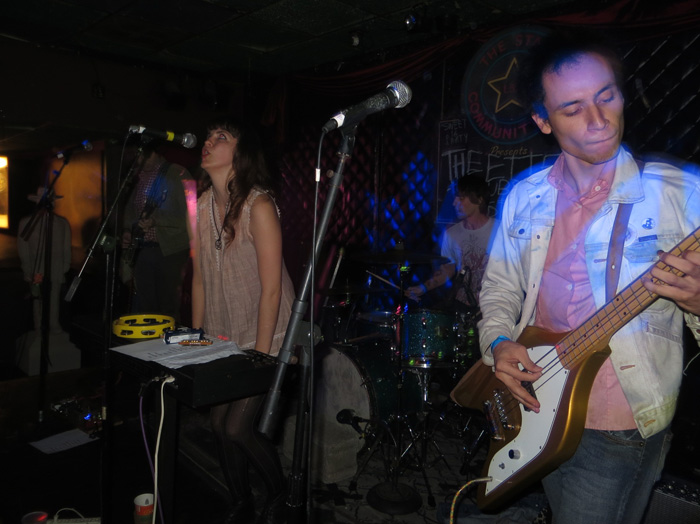 Ghost Bikini mine the same 60′s garage bedrock hammered on by Atlanta bands for the last couple of decades. Fuzzy guitar, simple keyboards, occasional blasts of harmonica, all behind the squeals and growls of a female lead singer. Good stuff, if you like jangly, energetic rock.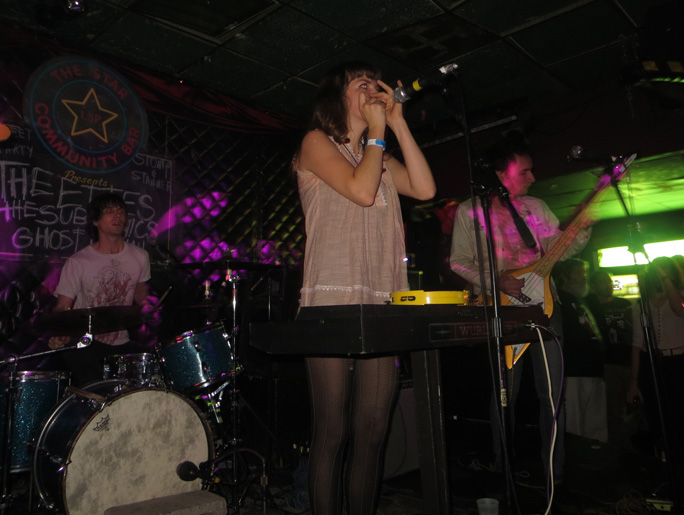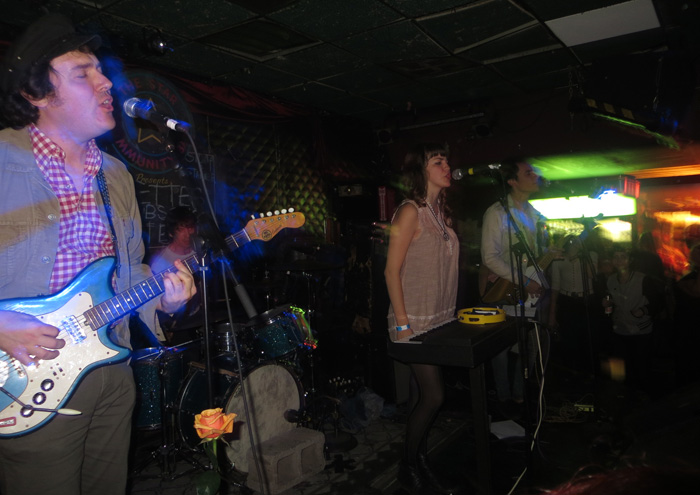 Subsonics sounded like the Subsonics always have – The Ramones getting cornered in a dark alley by Velvet Underground. Their new record (oddly, not available after the show) has gotten some airplay on 88.5 lately, which might explain why the room was packed to the gills. That, or they're just a damn fine band.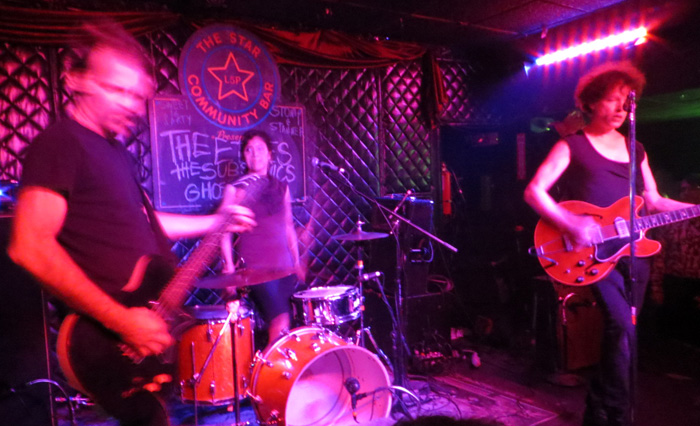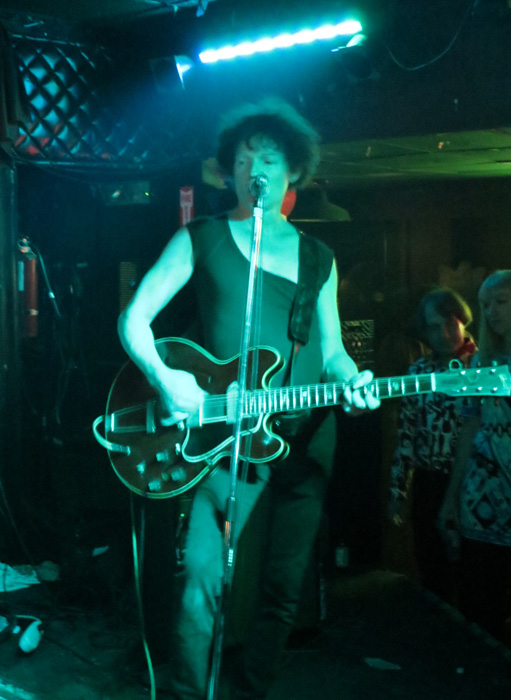 They chugged along like a melancholy-fueled train on the brink of going off the rails.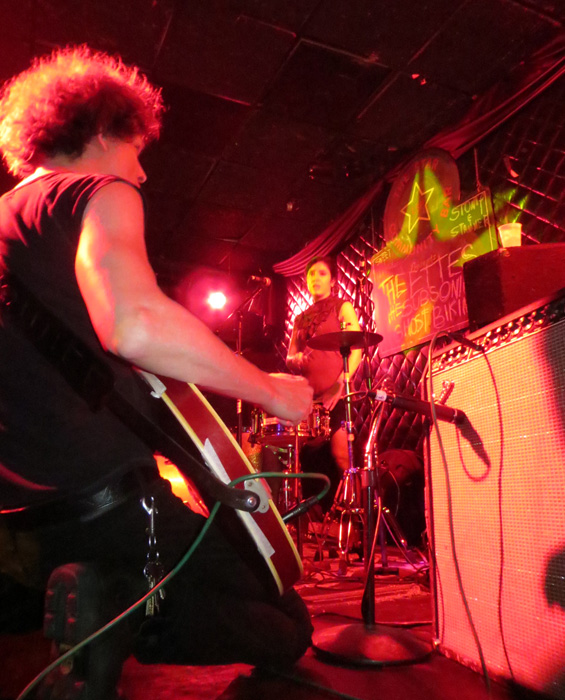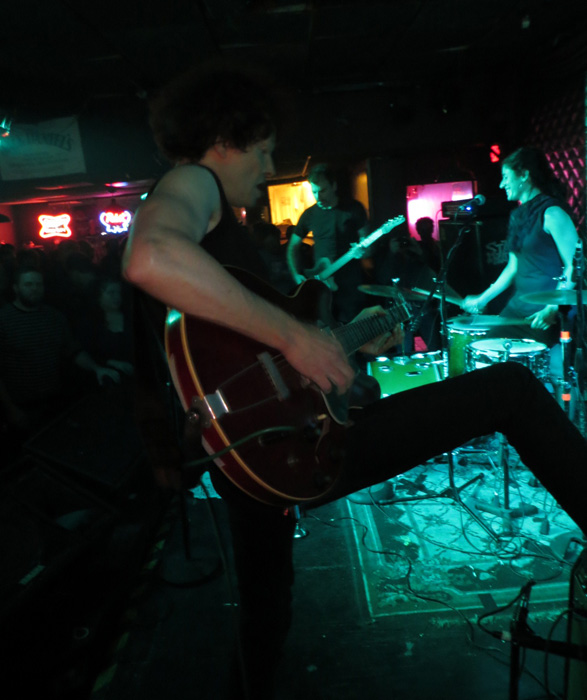 The Ettes hail from Nashville, bringing more garage rock sounds. I found the peculiar, cartoonish vocals a little annoying but if you can handle some odd singing you might dig it. The crowd dug it.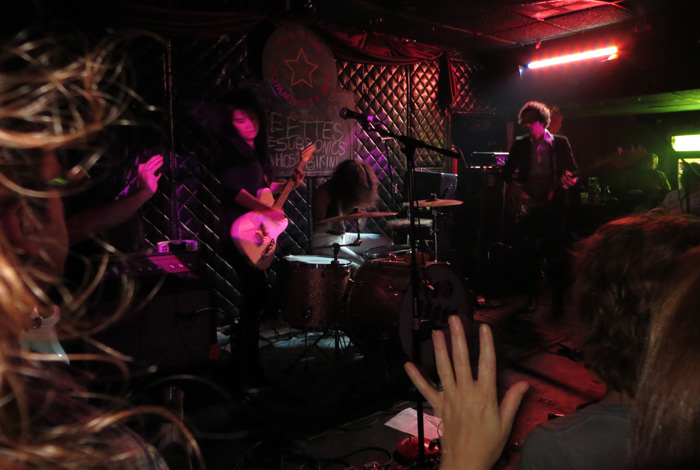 But I'd had a long day and was too pooped to party hardier. I made it through five or six tunes before slinking out the door.
I hope to get around to reviews of others stuff we've done lately but I bet I don't. There's more fun to be had, more work to do on the novel, another coat of paint on the kitchen…
See y'all out there.