I forget that Drunken Unicorn is one of those venues where the show starts when they say it'll start, not an hour or more later when the band and/or management feel like there are enough people to justify getting things going. Thus I only caught about three songs of opening act Machines Are People Too, an act from Nashville with synth pop influences and boy band looks. Technically skilled, tuneful, just not my thing. A bit too much atmosphere and melancholy for me. Some of the kids in the sparse, early crowd seemed to dig it.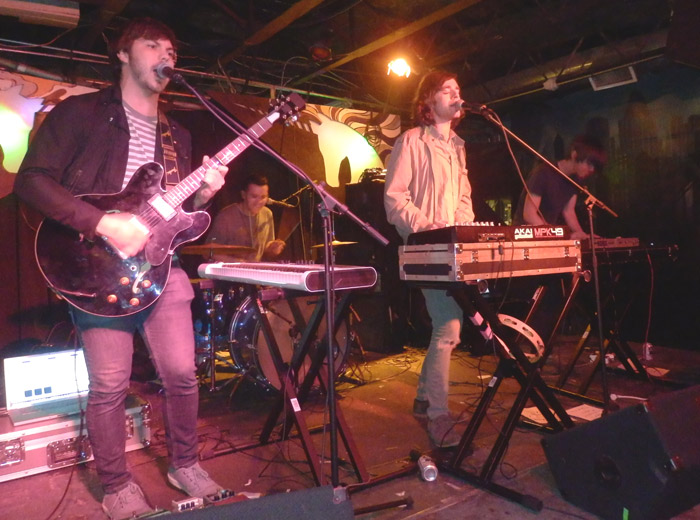 The crowd got a little thicker and skewed a little older as The Biters kicked off. As much as I like this band, I occasionally feel like I'm on a Carnival cruise ship watching a Cheap Trick act targeted at the older demographic on board.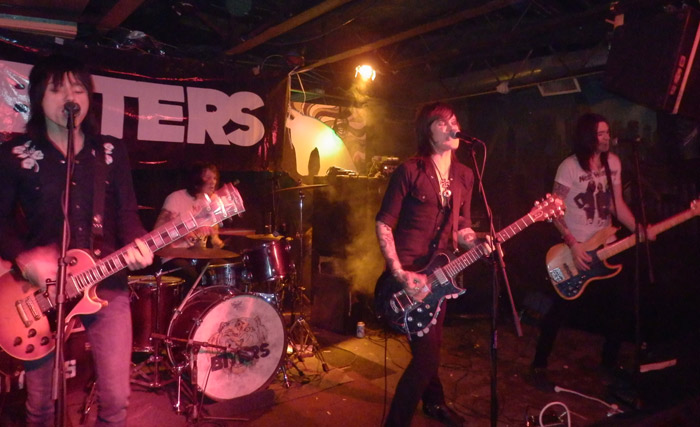 Gorgeous lads who always seem to have a banner, a camera crew, a sponsor, and a handful of adorable groupies. They're one of those bands that should probably get their 15 minutes of fame, though I'd miss the intimate local shows.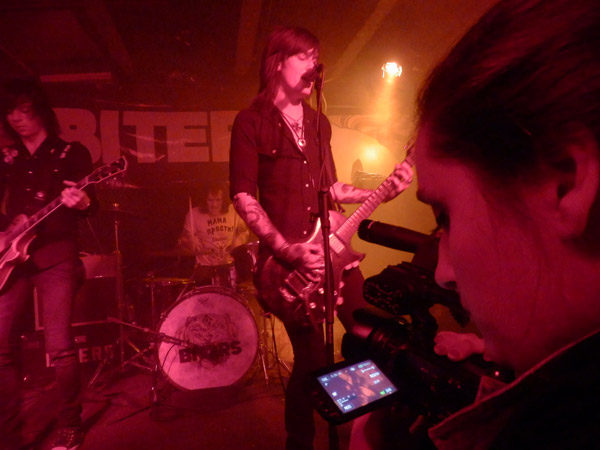 They sing tunes about, and in the style of, 1975, punchy, power pop with plenty of hooks and harmonies.  They're a bit too polished, however, which is why I sometimes have a hard time forgiving and/or forgetting the pretense and just having a rock and roll good time. Even the kick-out-the-jam moments feel scripted. It's tough to criticize a band for actually having their shit together, but I need some edge, some danger, some chaos in my rock. Even so, damn fine tunes.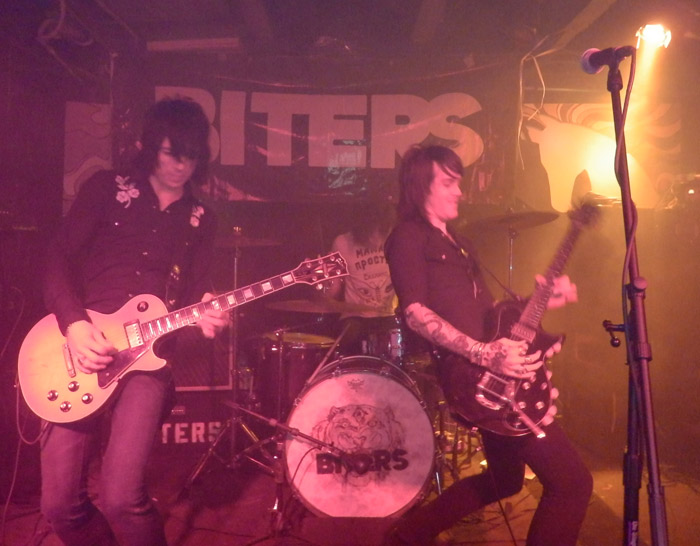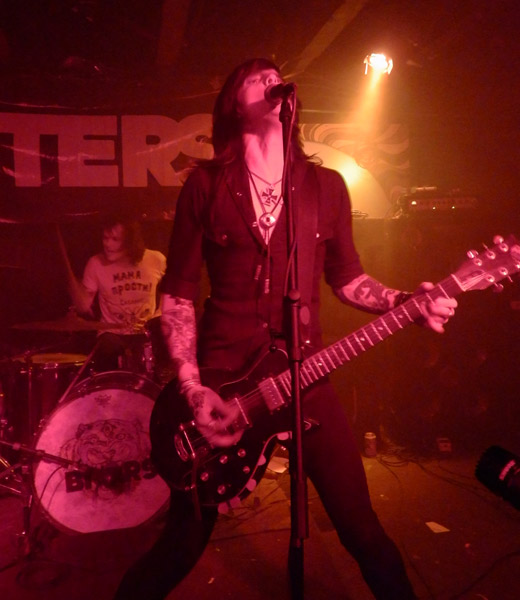 Baby Baby added a keyboard player a while back. He didn't seem well integrated into the band the last time I saw them, but this time he filled out the sound in some places, and drove the tunes in others, while bouncing around with just as much energy as the rest of the band.
Which is saying something because this band pours it on. It's not deep or subtle. They don't for poetic metaphors or discuss the ills of modern society. This is pretty much party rock about girls. Andrew WK, Grand Funk Railroad, that kind of stuff. And its fantastic. (So good, I'm usually too busy to fiddle with my camera and get a decent photo or even make sure I caught all the members of the band.)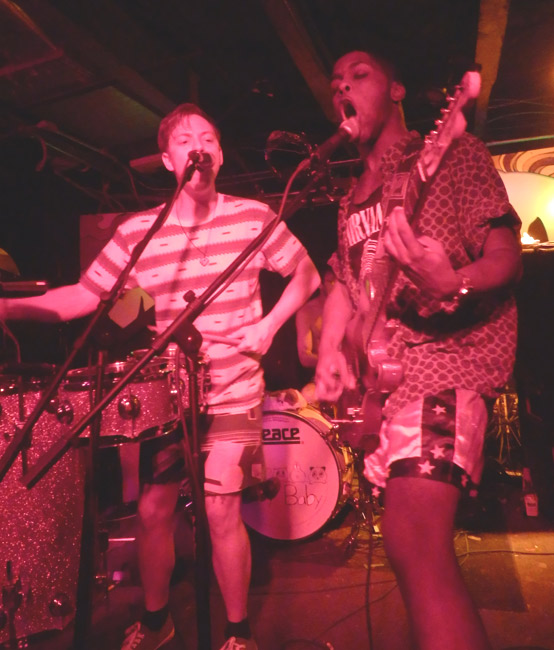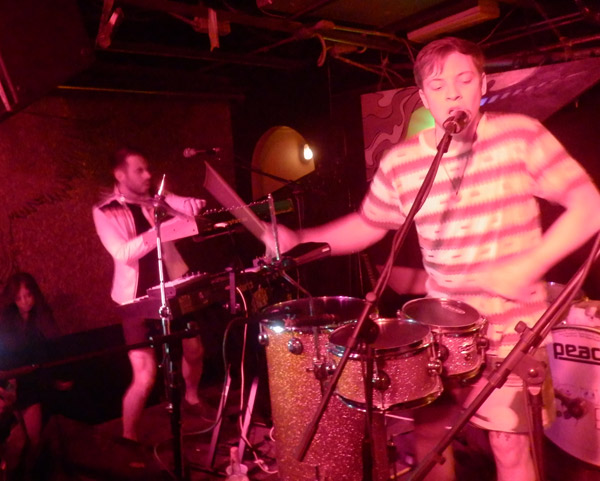 There are tender moments too, but fortunately they don't stretch out into ballads. Instead, it's just long enough to catch your breath before you and the rest of the room get back to bouncing around.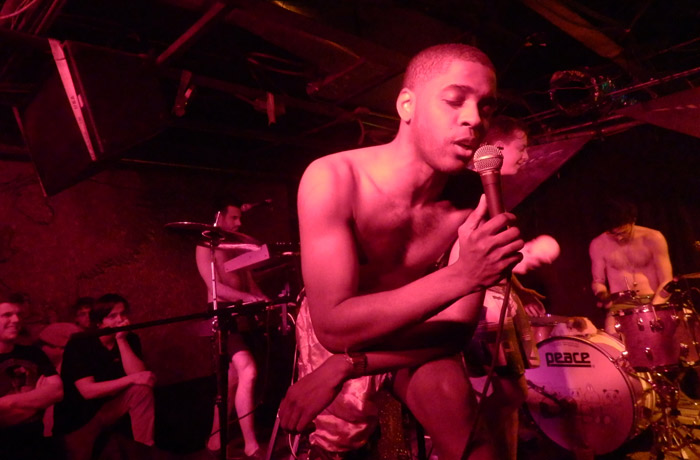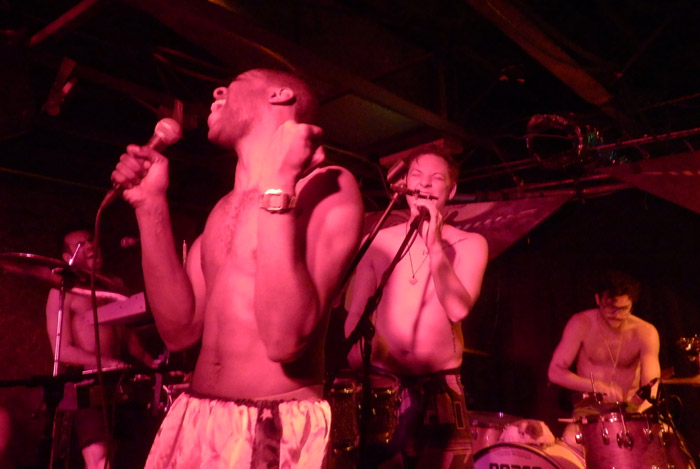 The set ended with the crowd basically taking over the show to sing one of the band's older tunes everyone knew as the band members wandered around or hung upside down from the rafters. Damn fine show.