Red Bull set up a deal where if you RSVPed to some event on facebook you'd get in to 529 for $3 to see some fantastic local acts. I was worried that Rock*A*Teens were drawing their reunion effort to a close, so I jumped on the deal, worried also that anyone not on the list wouldn't get in the door. The event page said even that wouldn't guarantee your admittance. So I showed up early and huddled into the mercifully-smoke-free, already packed venue and chatted with a few old timers before things got going.
I'm pretty sure I've seen Warehouse at some point but I couldn't remember them. Unfortunately, they drew such a large, loyal following that I couldn't push through the crowd to get a photo before their set was over. They reminded me of those times when Sonic Youth were all on the same page. Technically skilled, tuneful, interesting, with a growly, female lead. Though they had energy, it only simmered, making for the perfect opening act.
The boiling over version of Sonic Youth came in the form of Small Reactions, a fun post-punk trio with percussive, somewhat monotone guitar that was almost more backup than lead to the bouncing, wandering bass lines. The vocals were intentionally slightly off key and off kilter, much like local act The Balkans (where are they now?)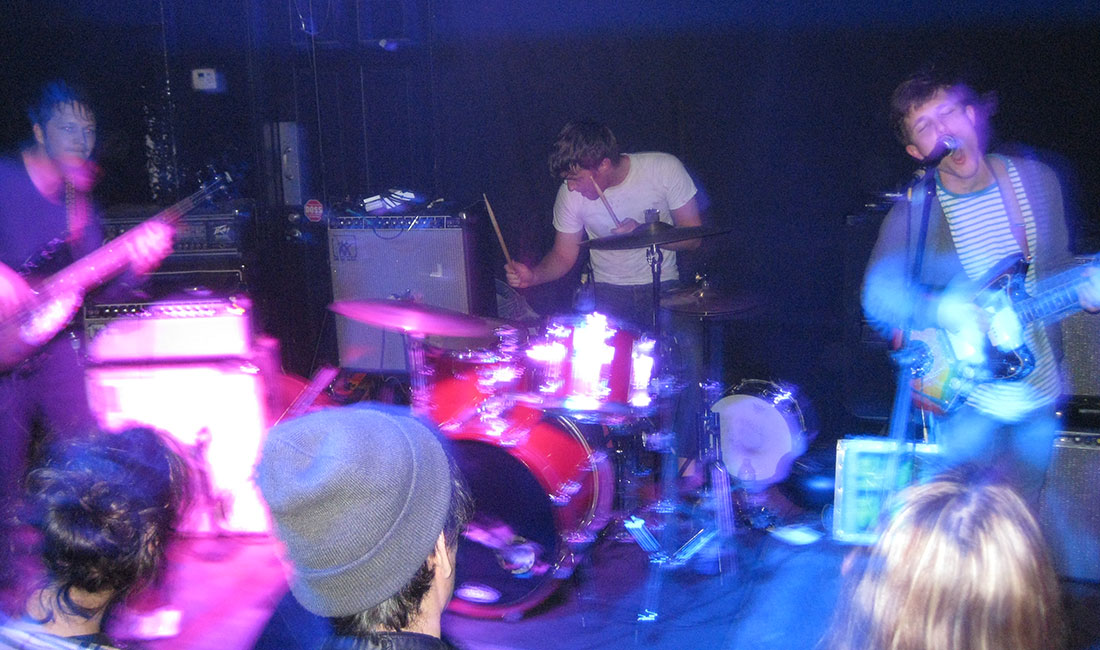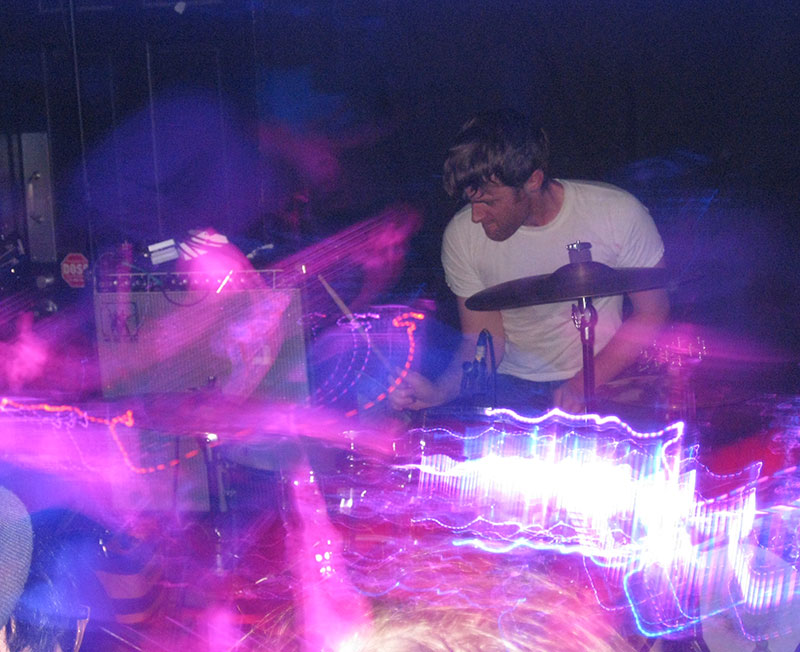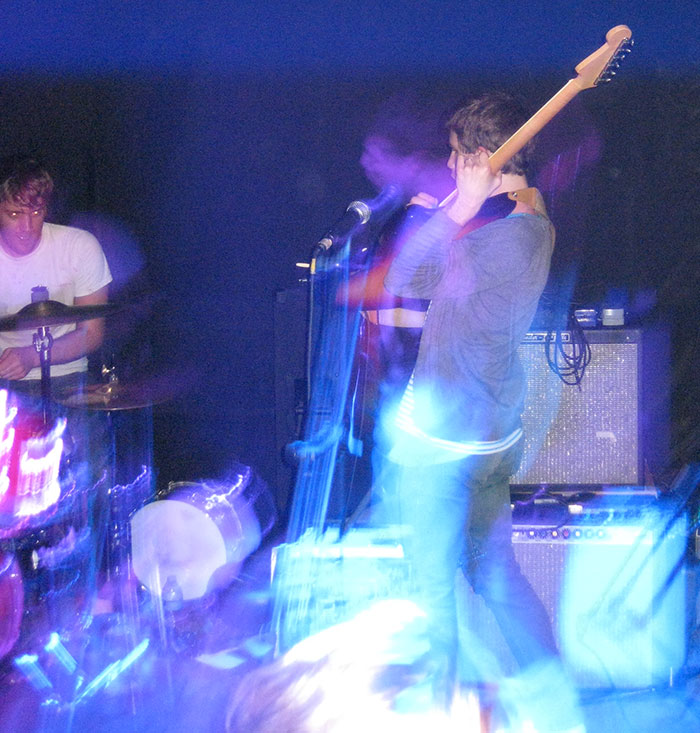 529′s tiny stage was just big enough for the 5 members and extra keyboard Rock*A*Teens brought. Within a couple of songs, the crowd was already grinning, crying, hopping and/or thrashing – all part of the Pentecostal church of heartache, melancholy and discomfort.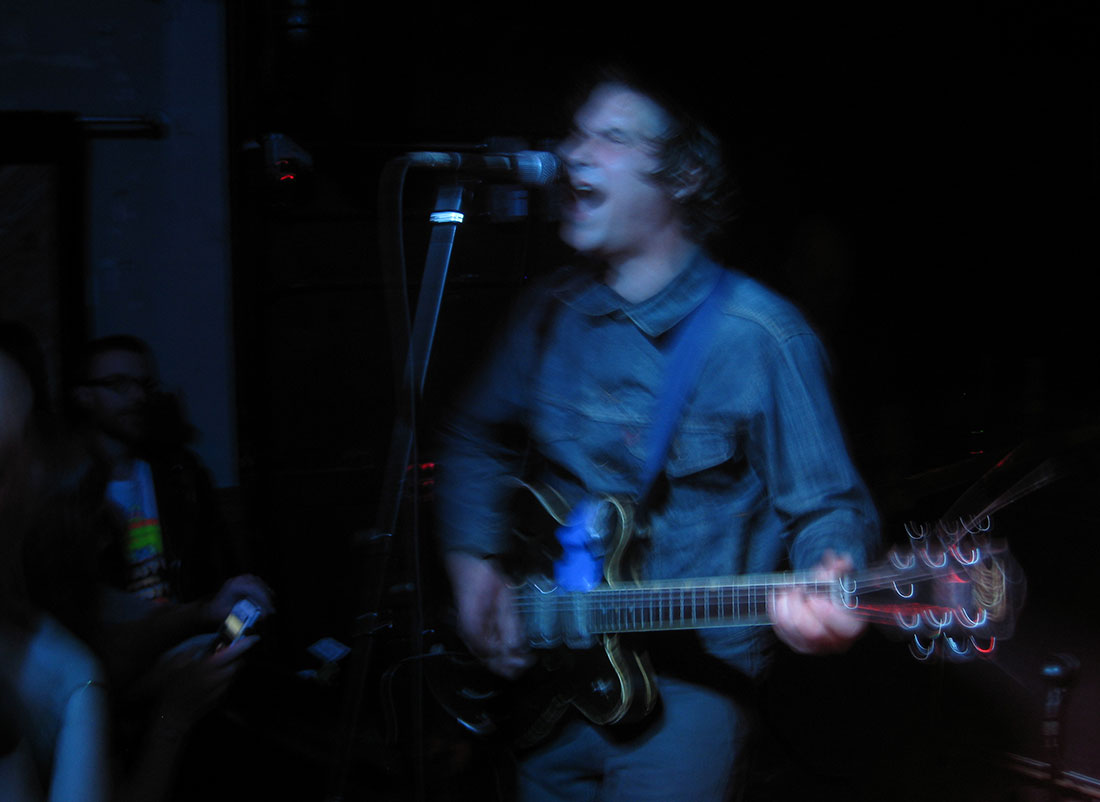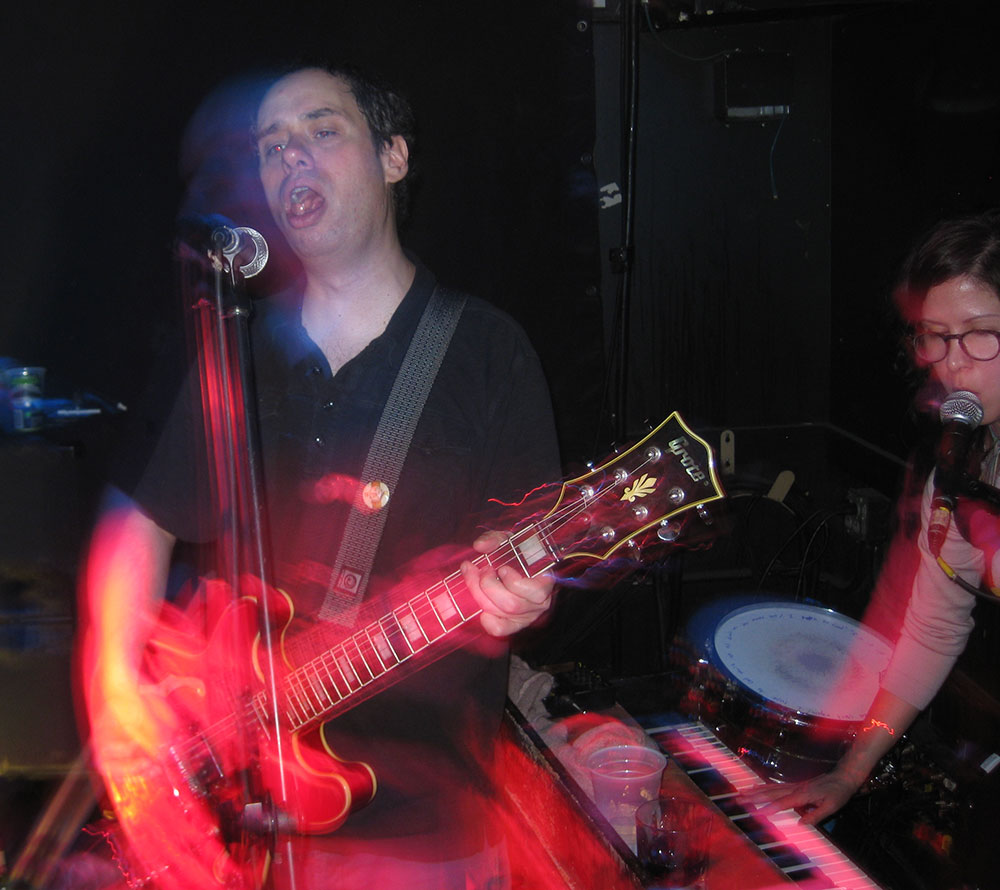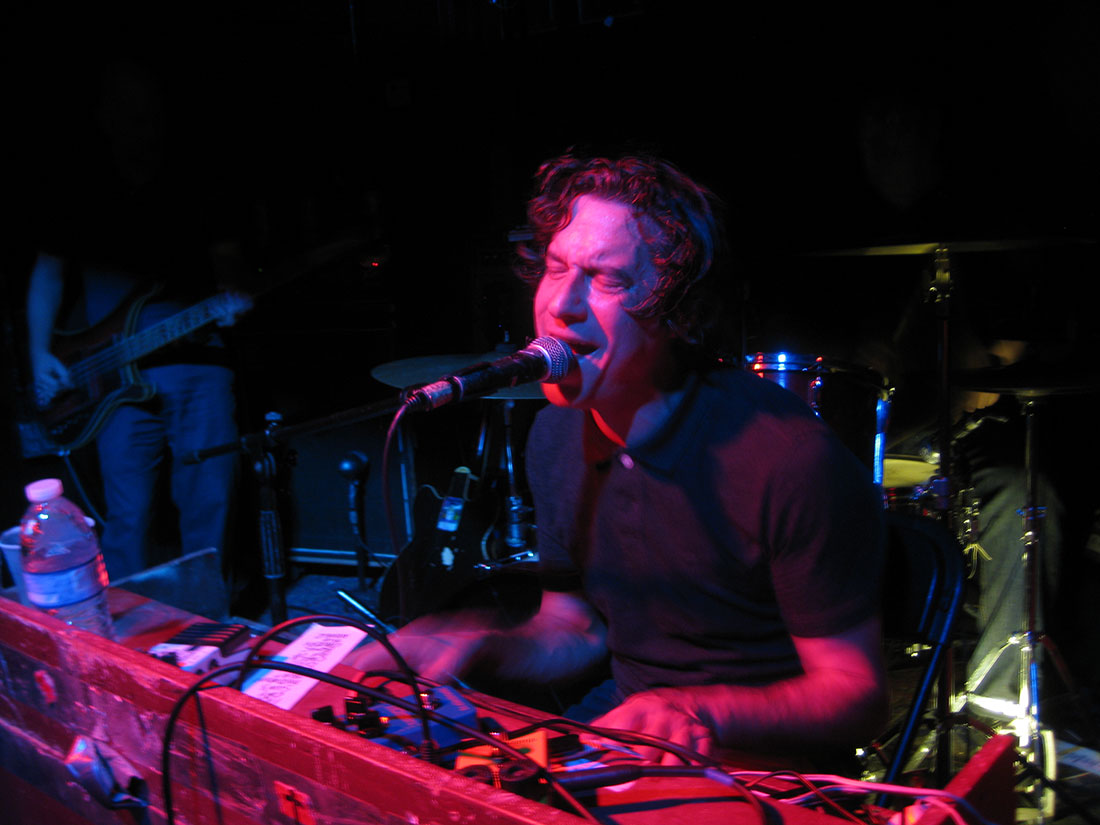 "We're not gonna play for a while – I mean, after this – so we're gonna play for a while," Lopez announced, already a long way into the set. A bottle of Jameson was handed from the stage into the crowd, reemerging periodically for another round on stage. I've seen R*A*T perhaps dozens of times but this was one of their best shows ever. I was reminded of a time, a few epochs ago, when I took a date to The Point to see a bunch of bands. We got to the end of the Rock*A*Teens set and my date sighed heavily, "There shouldn't be another band after that."
"There isn't," I said. "They were the headline act."
"No, I mean ever."
Regardless, Chris Lopez' other band, Tenement Halls, open for The Glands at The Earl January 3.