My summer has been dominated by camping. We've gone to several state parks in Georgia, returned to our favorite spot in the mountains, lounged on a semi-secret lake, hit a couple of spots on the West Coast, and wrapped up the season on the Gulf in Florida. I'm going to do reviews of a lot of those adventures in a "What I did with my summer vacation" post, but let's work our way from newest back.
What started as a "Hey, I've got a long weekend free. Anyone want to go to the beach?" trip four years ago has slowly morphed into nearly a week-long, "Hey, how about we all go to the beach and grill seafood, drink rum, and play in bioluminescent water half the night?" party every Columbus Day weekend. This year, I think the earliest arrivals were on Tuesday and, as of the following Tuesday, some folks are still there. I'm envious. Next time, I'm taking more time off (and packing more booze, and a waterproof case for my phone.)
The drive to Port St. Joe is relatively short, but the last hour or two is nothing but boring pine forests, with time further dilated by the fact that you just want to be there. The first sight of the sea should be calming, but it only makes me more impatient.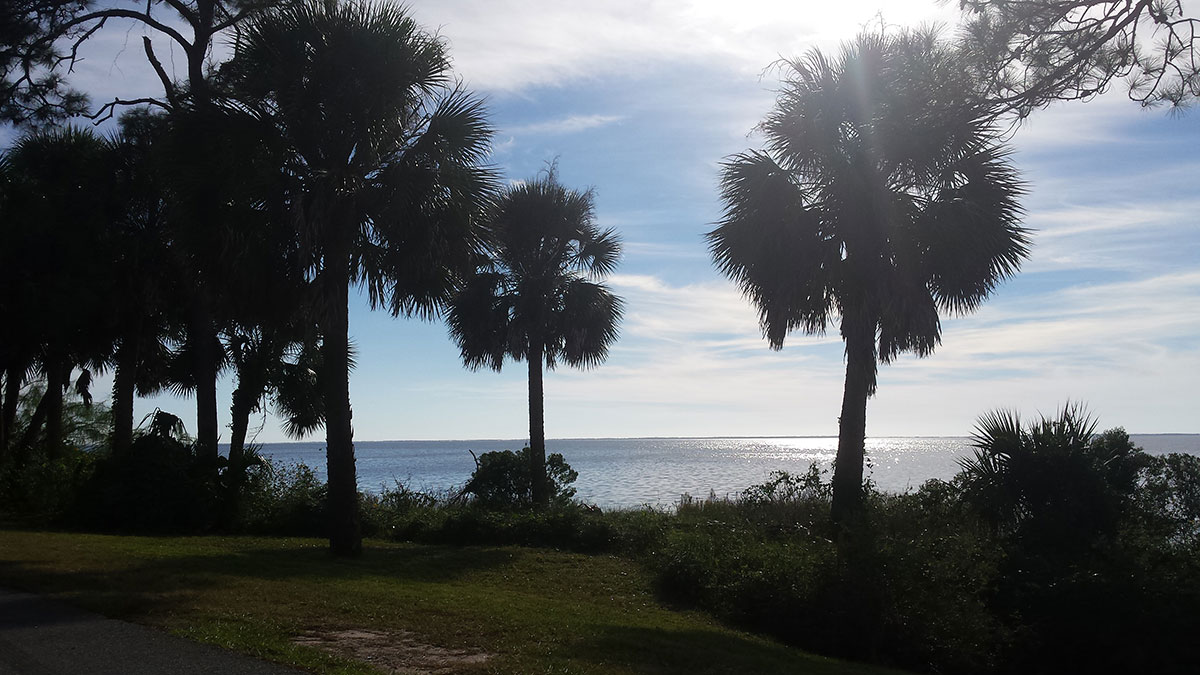 Unload, greet friends old and new, set up, and then head for the beach. It's late enough in the year for the heat of the day to be usually tolerable, yet warm enough most nights to get in the water.
The sunsets are often spectacular. Pardon me while I post way too many photos of them.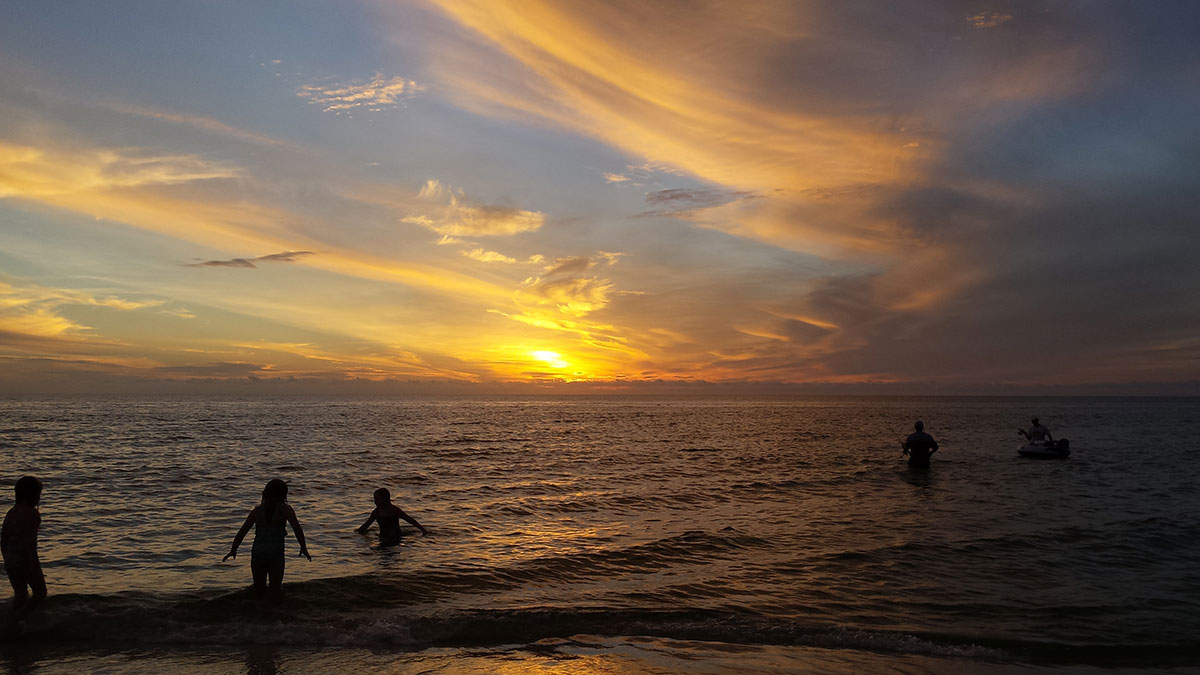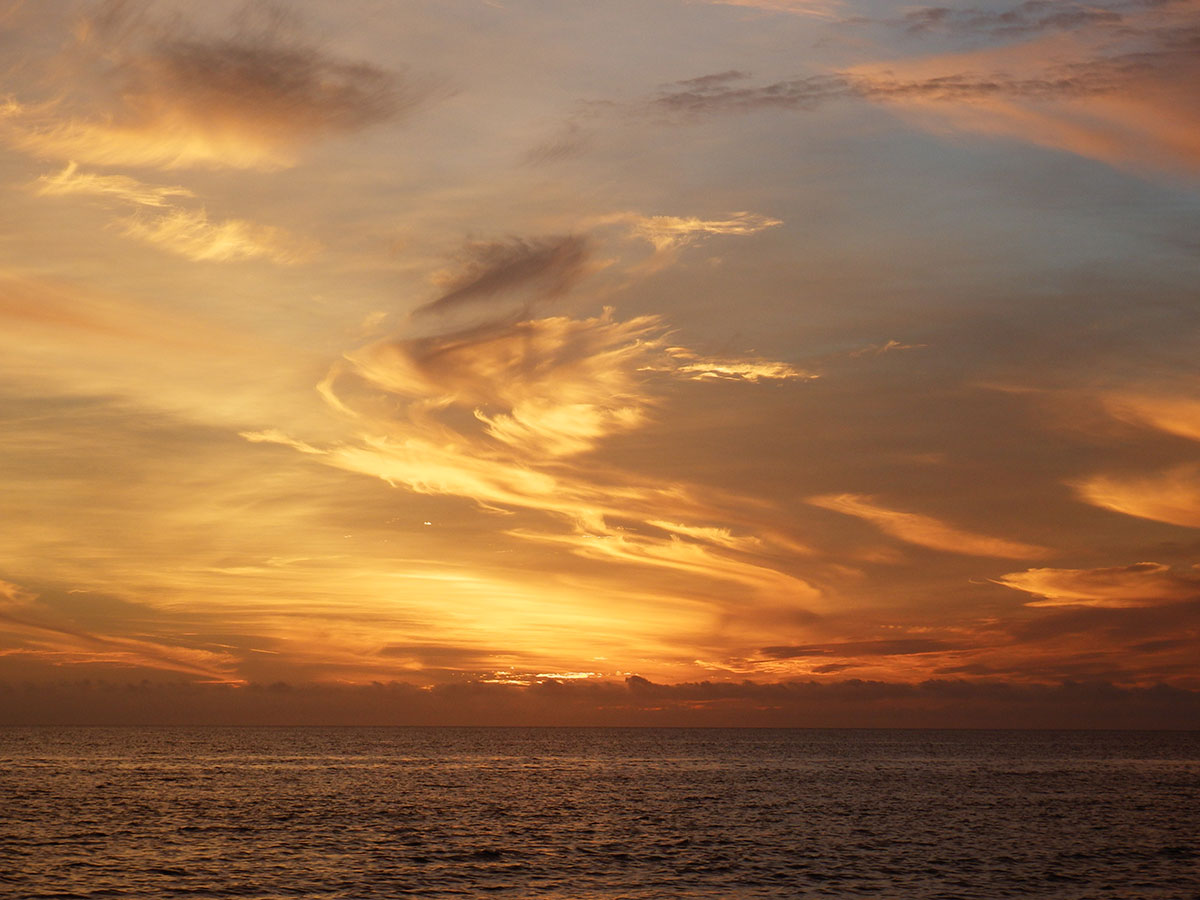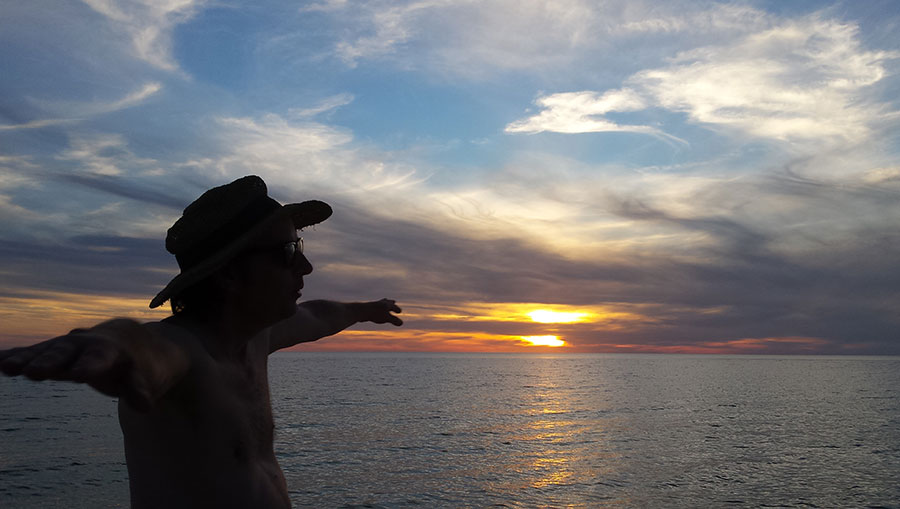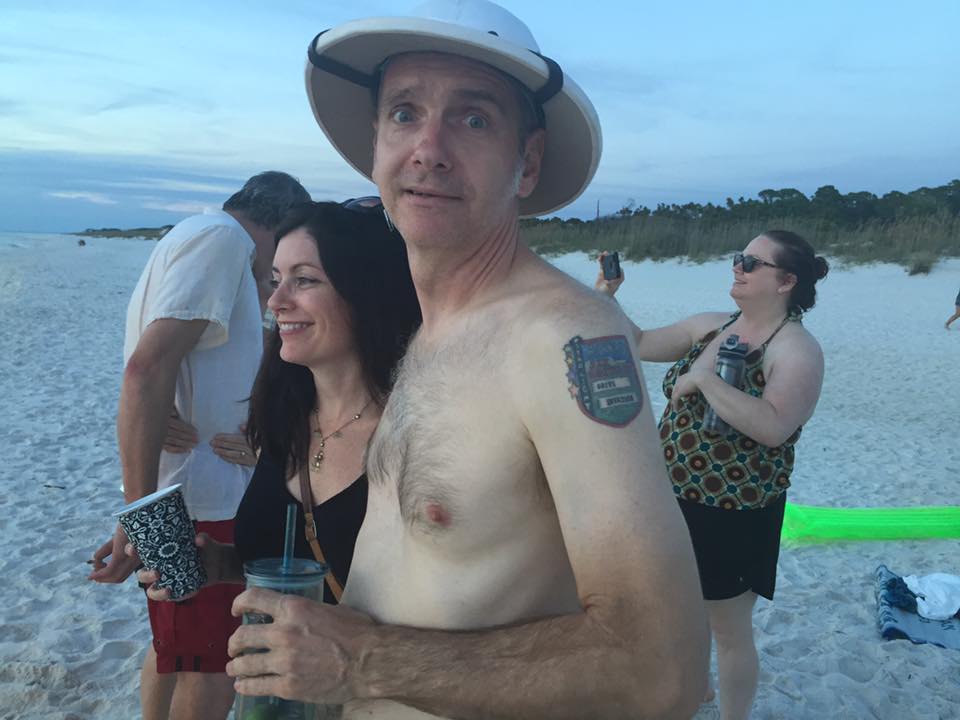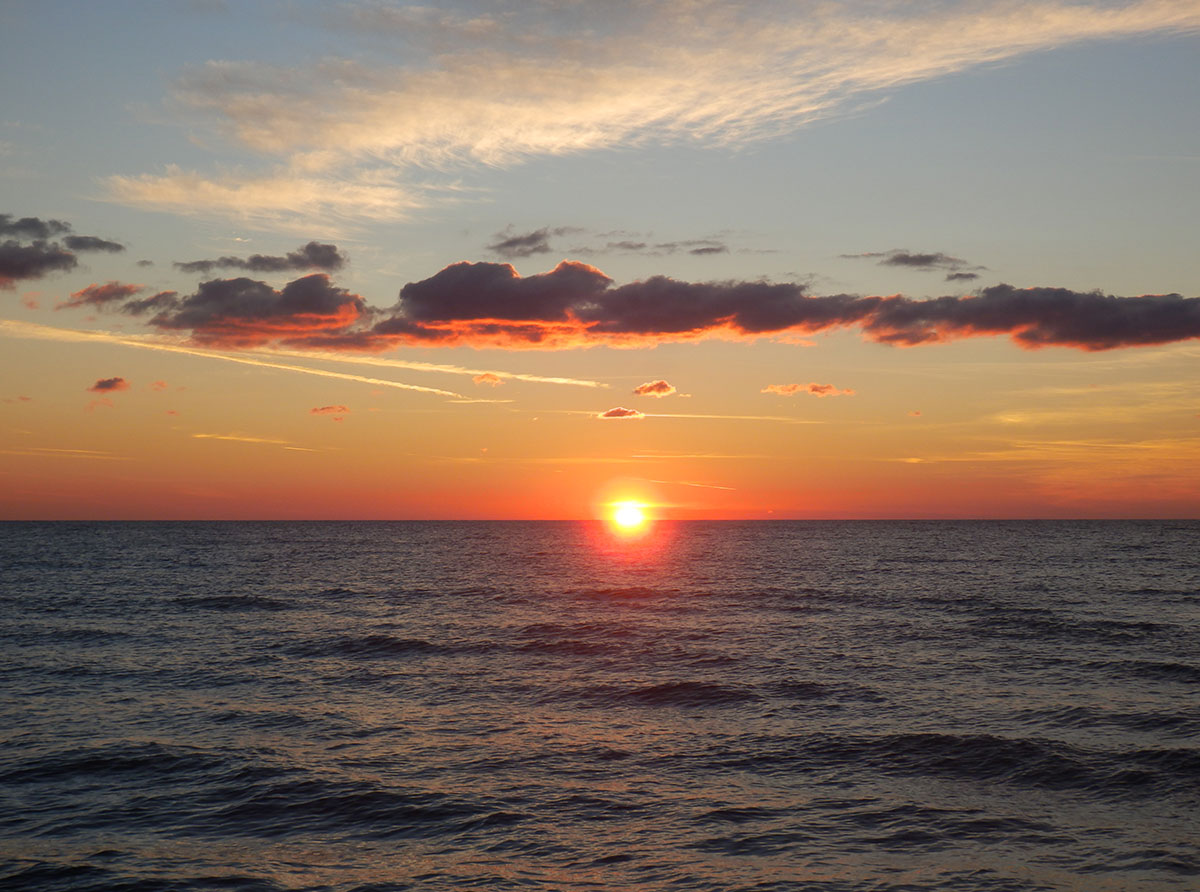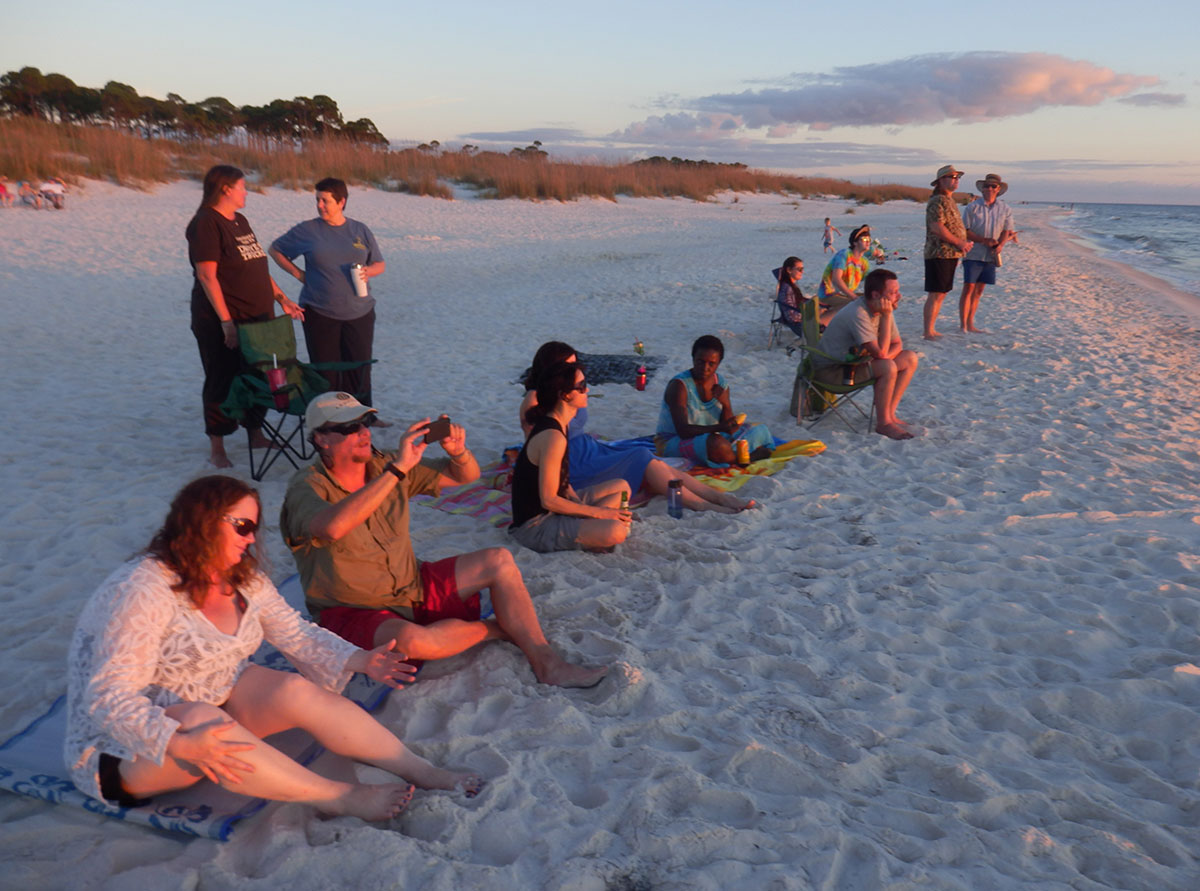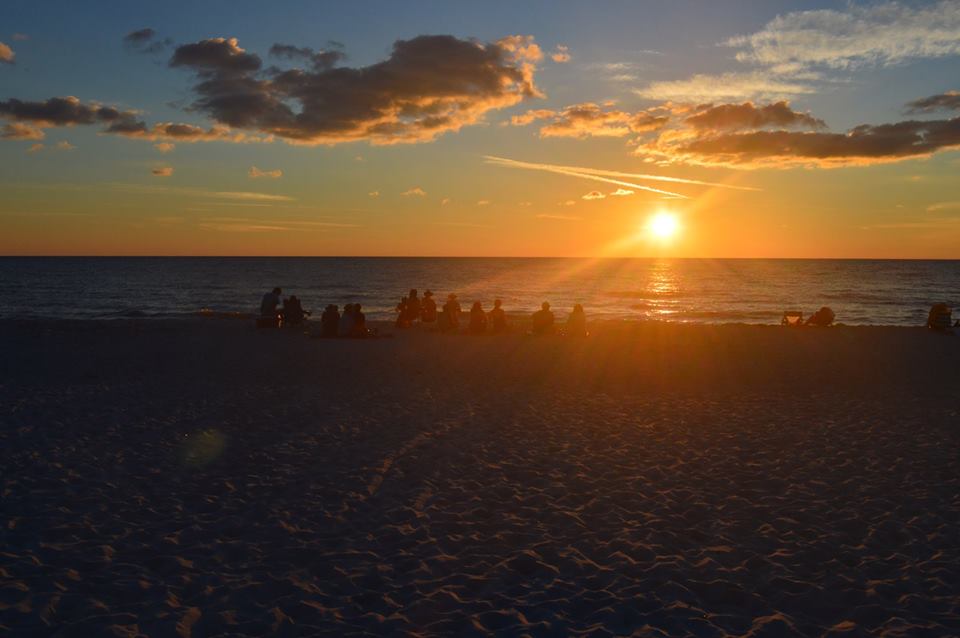 Shortly thereafter you sometimes are treated to a bioluminescent show below the surface. Some of the adults were giggling just as much as the kids.
Meanwhile, time for dinner.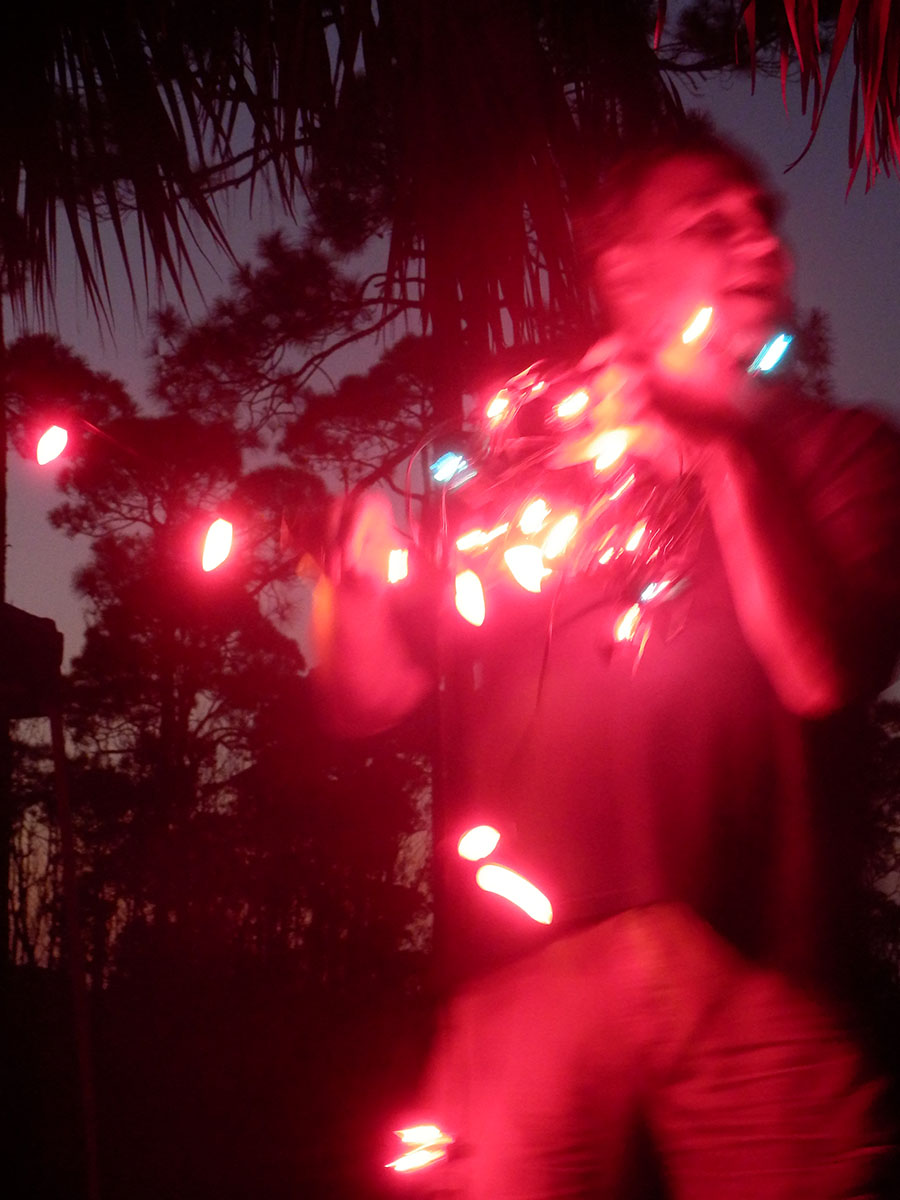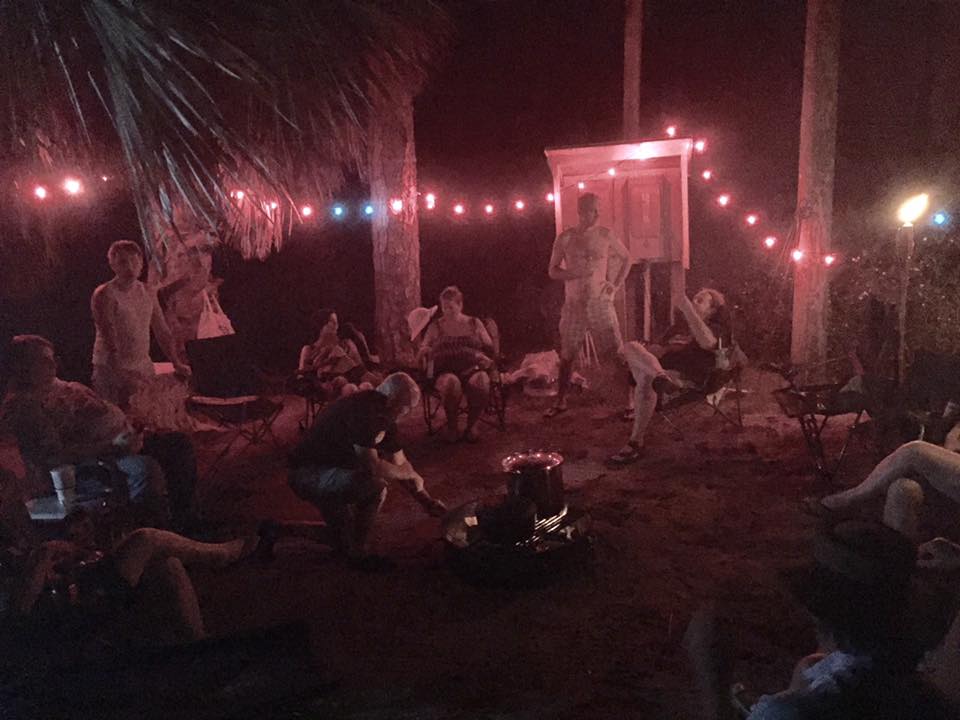 This year, it was gumbo, grilled shrimp, fried fish tacos, low country boil, pork stew, a sauteed fish or three, and a dozen or so other courses I'm forgetting.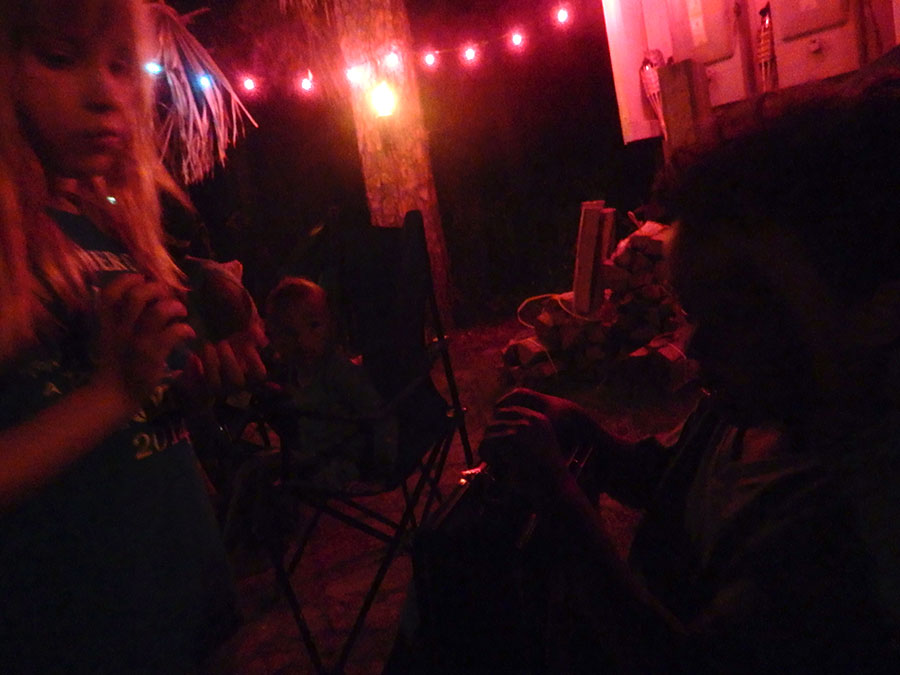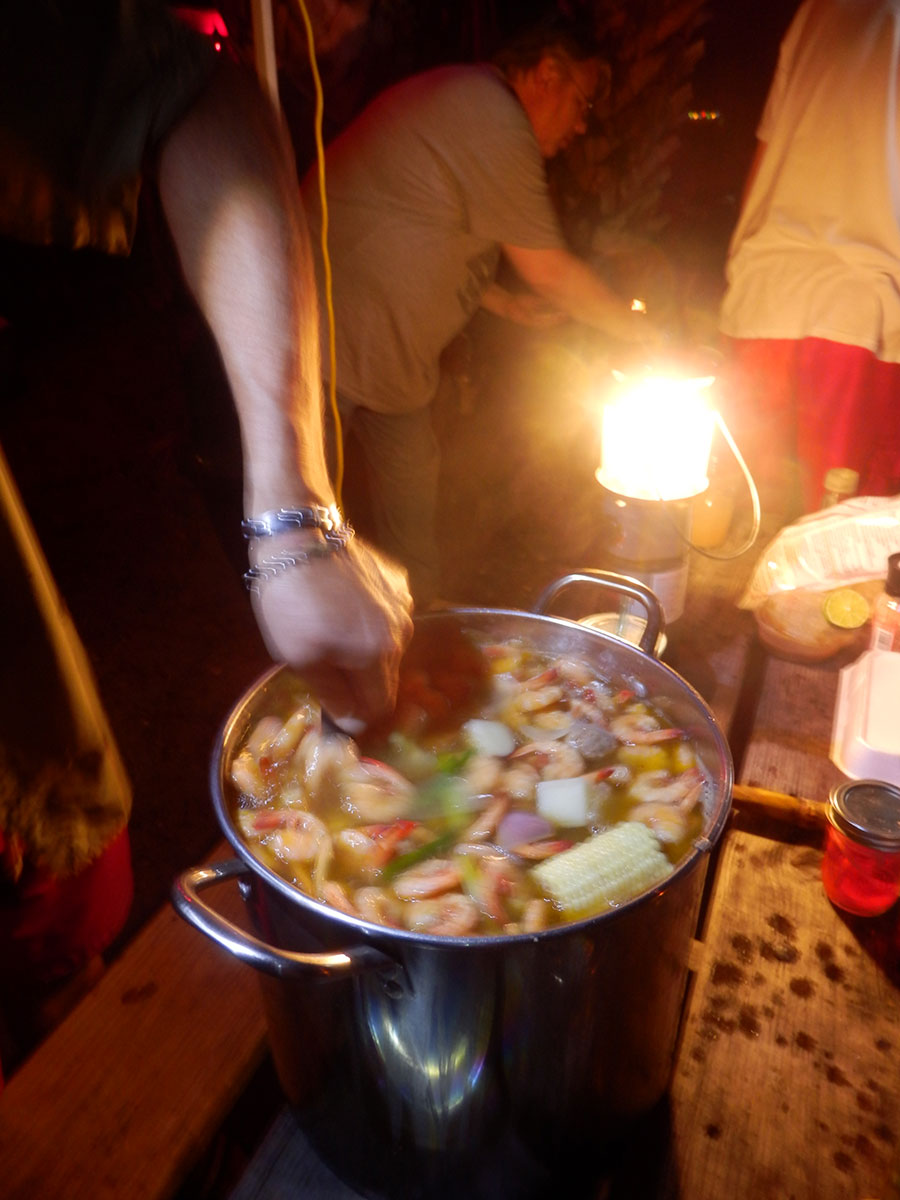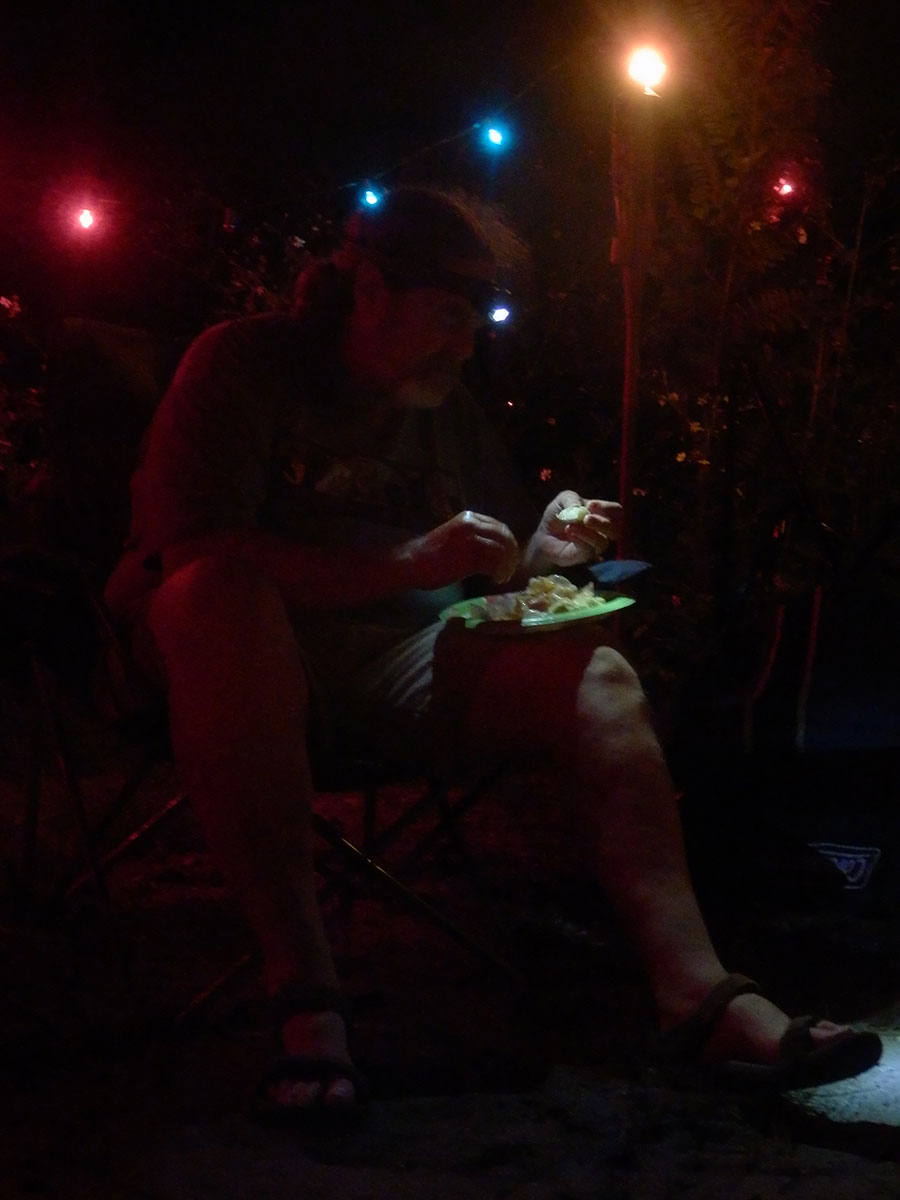 Then it's back to the water for more giggling. Some nights the sparkles barely make an appearance. Other nights they are intense.
Back at the campfire, the tall tales grow taller by the hour. Because we occupied a good percentage of the park, we didn't disturb any neighbors (other than those in our own group.) Late nighters can stay up till the early risers take over.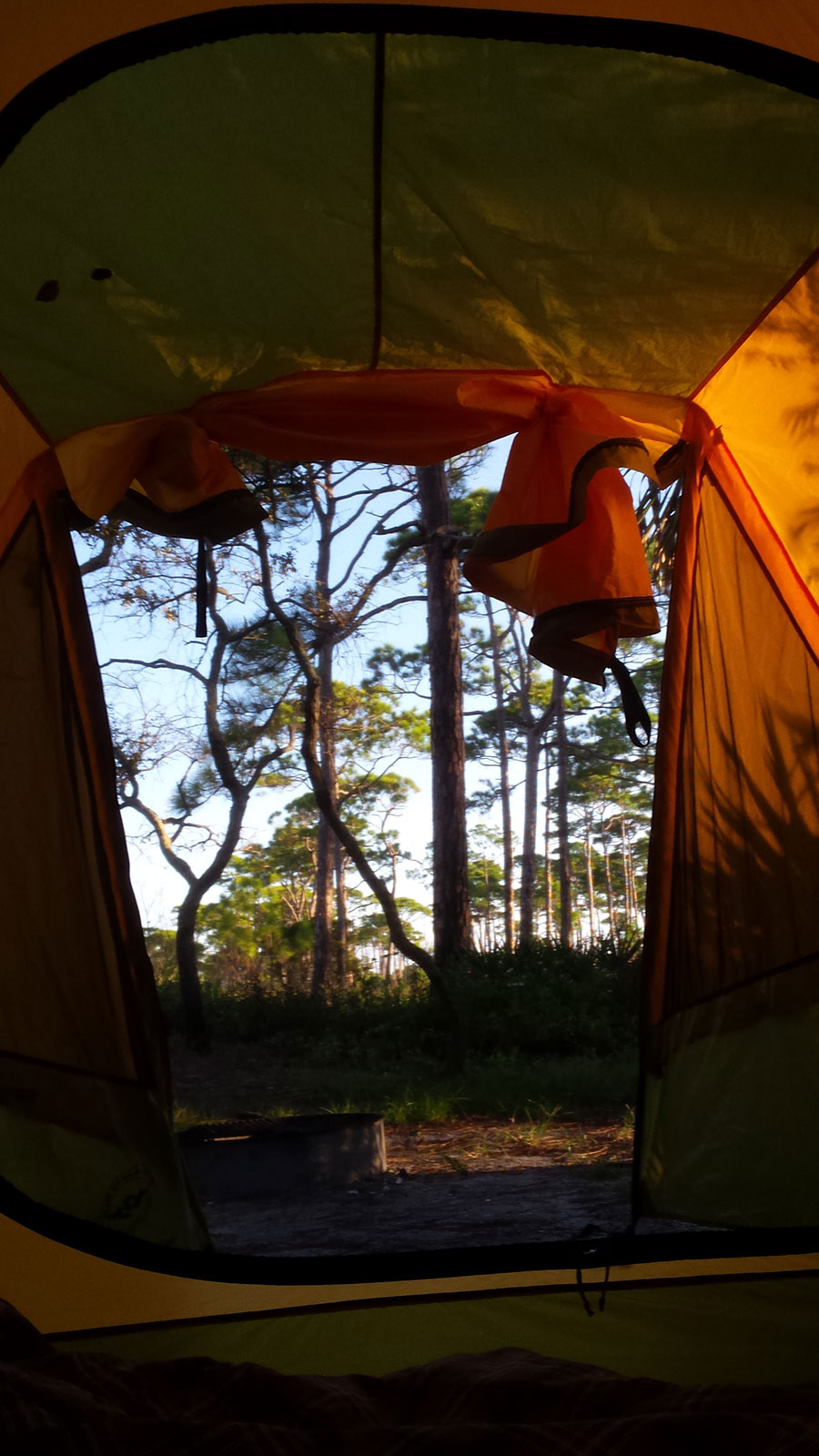 The park offers many trails, about 20 miles of mostly-deserted beaches on your choice of either the Gulf or the bay side, a ton of flora and fauna to gawk at, kayaks and other watercraft for rent, or you can just slack in camp.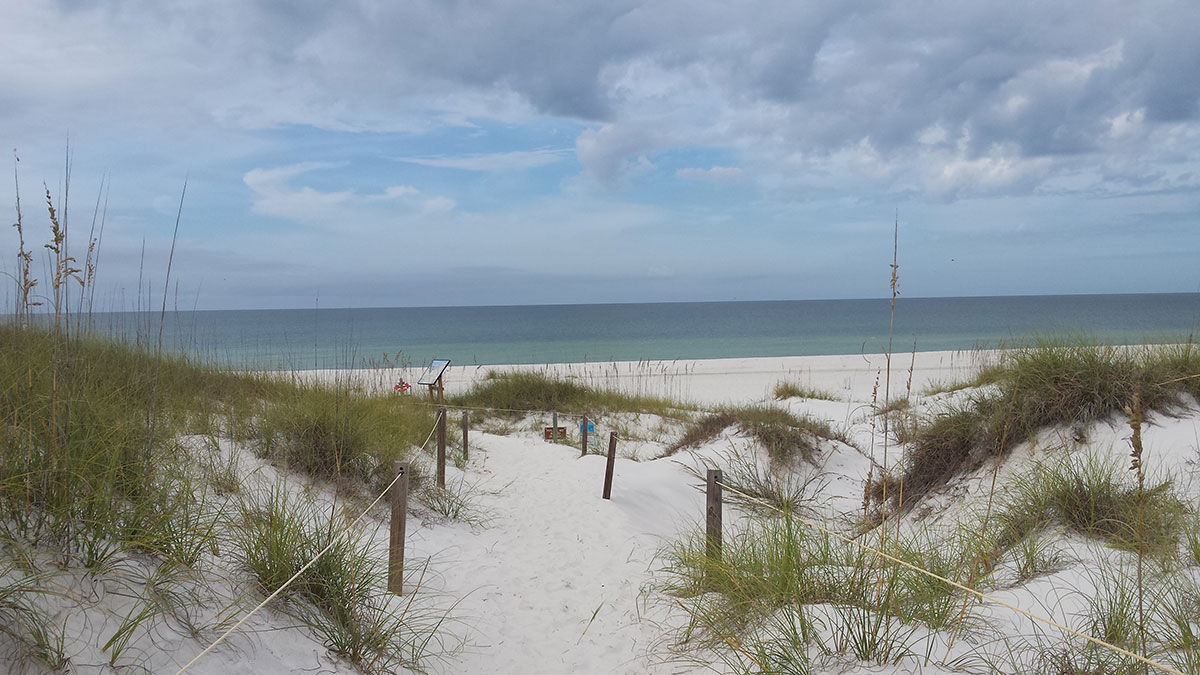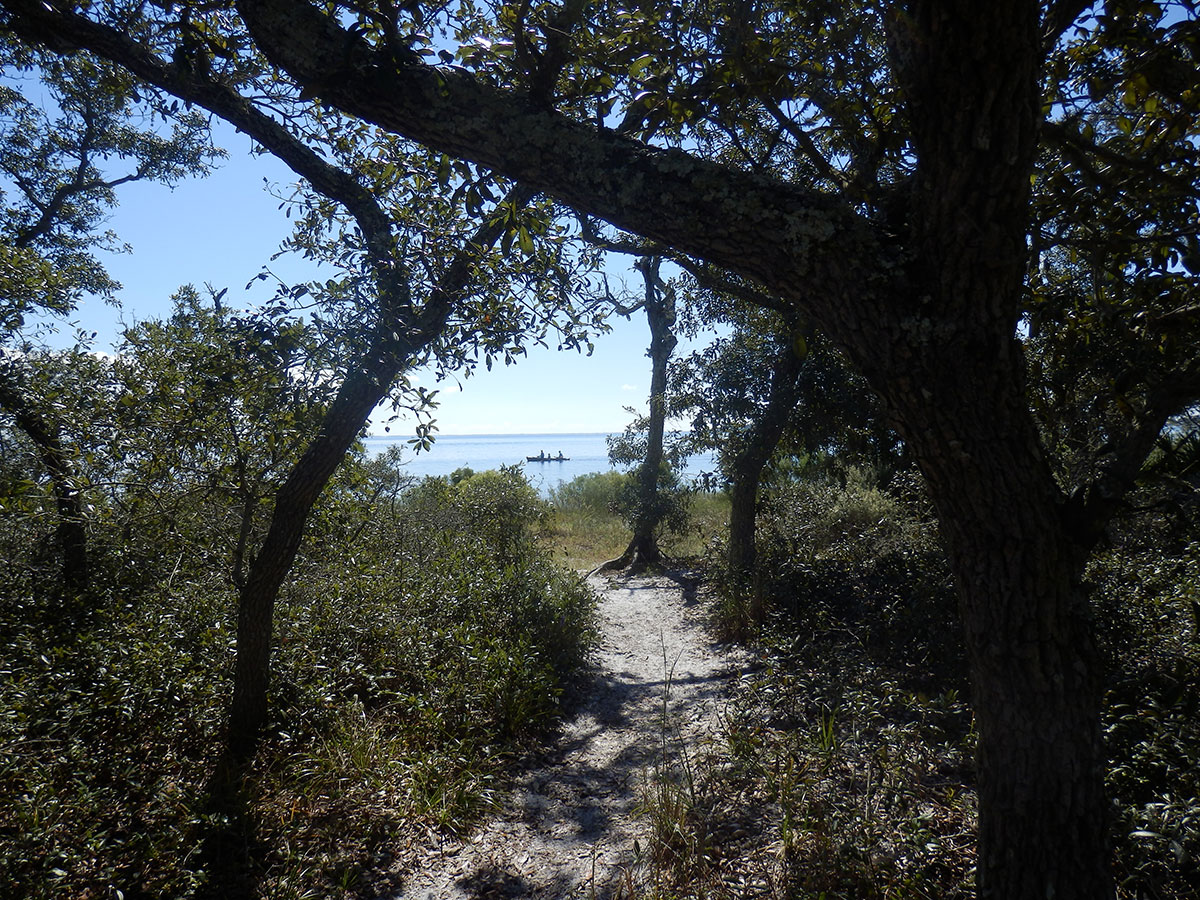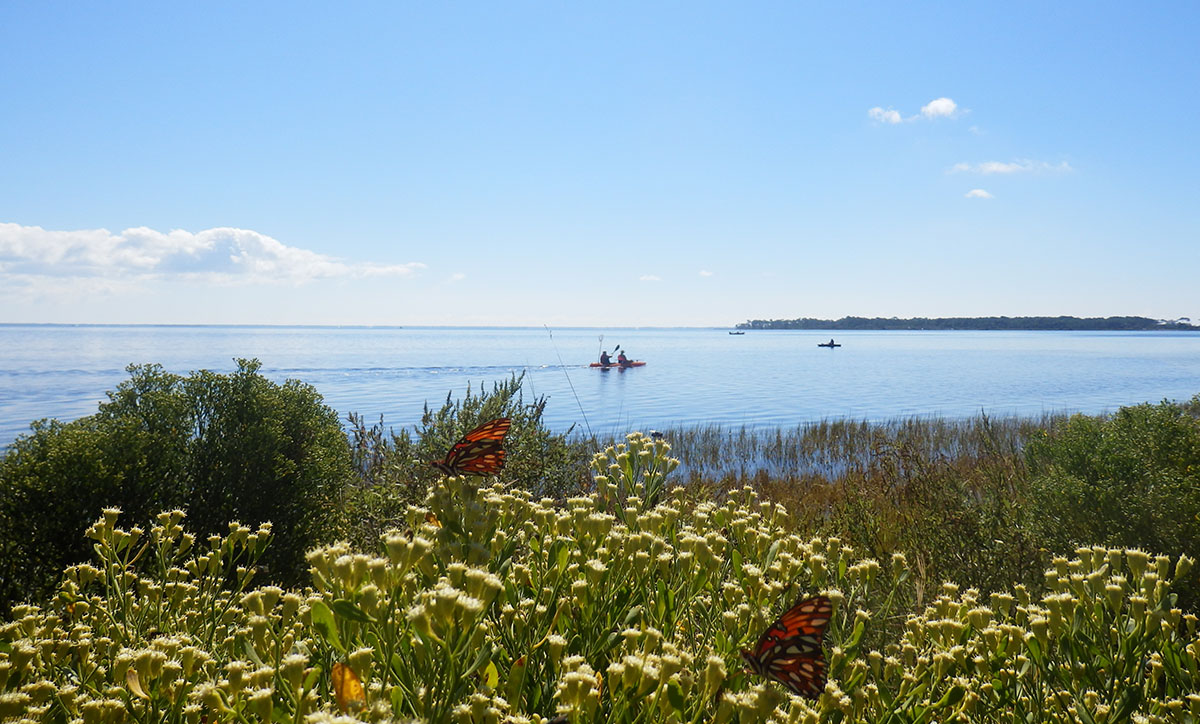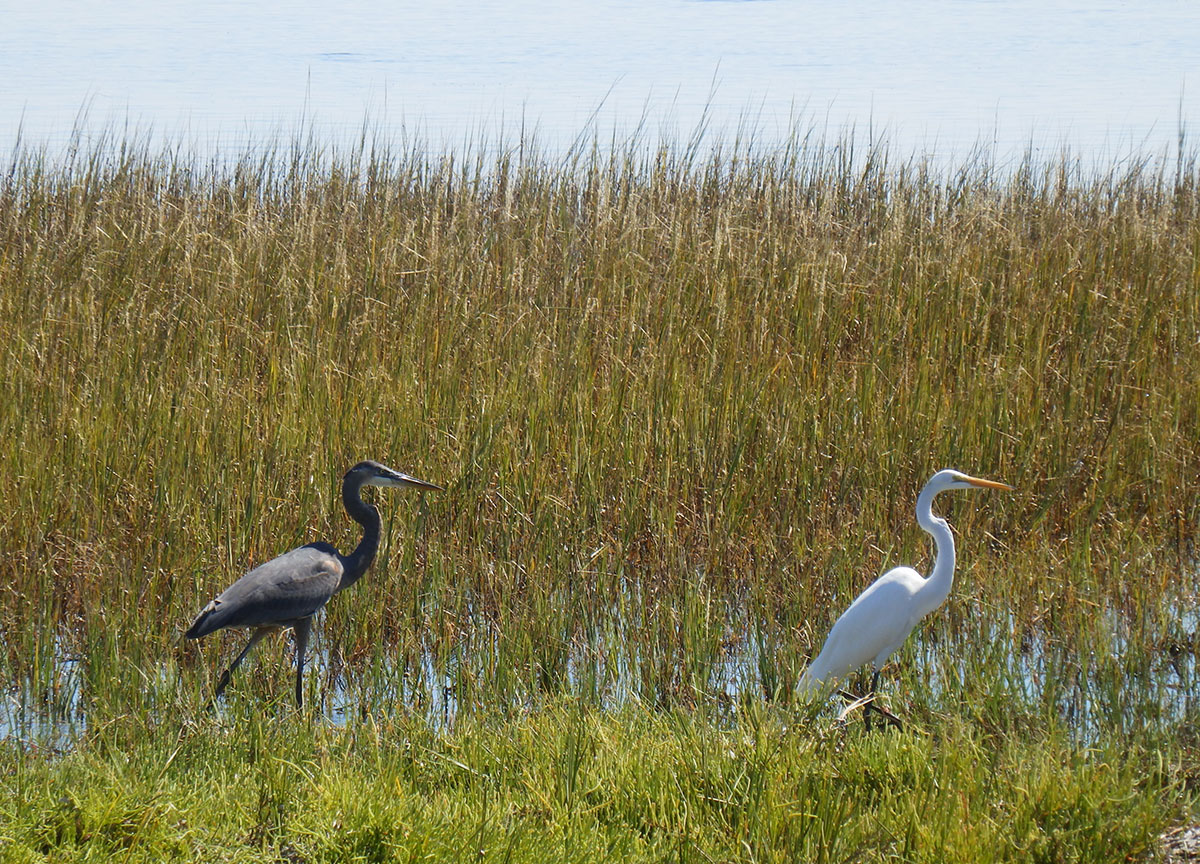 The hammock went through several shift changes. Thanks to JM for leaving it close to the group lounge!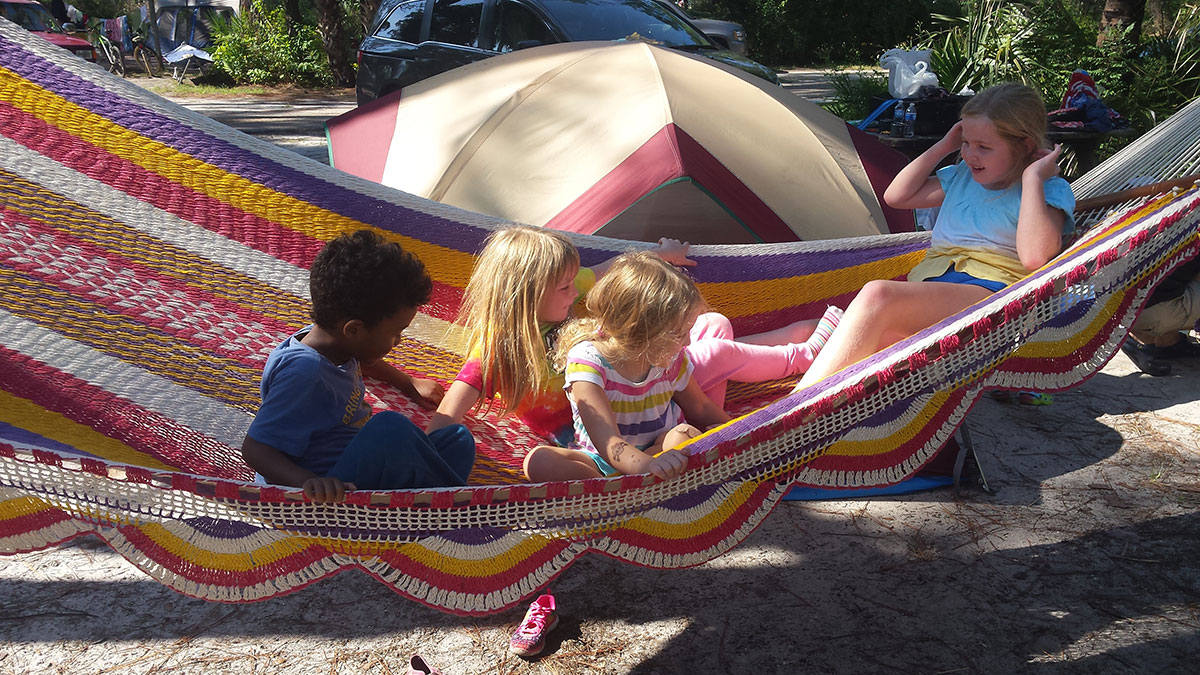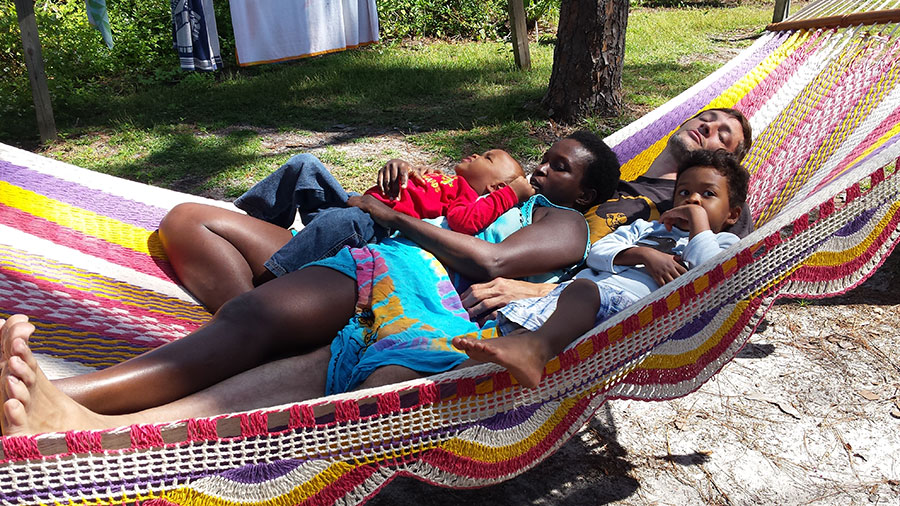 This just about says it all.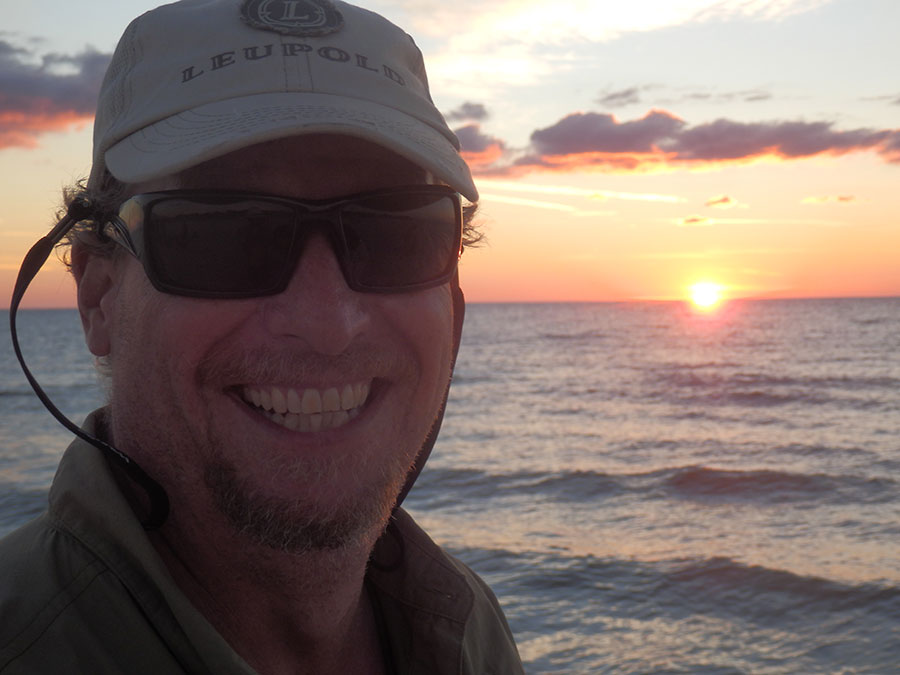 I've already started counting the days until next year.