I don't usually attend mid-week shows due to the workaday life but I'd wrapped up a couple of big projects at the office and I've been falling down on my local music coverage lately. So when She Who Shall Not Be Named said she wanted to check out Dom at 529 on a Tuesday night I was in the mood.
Lucy Dreams took the stage inspiring several people to comment on how young the members looked.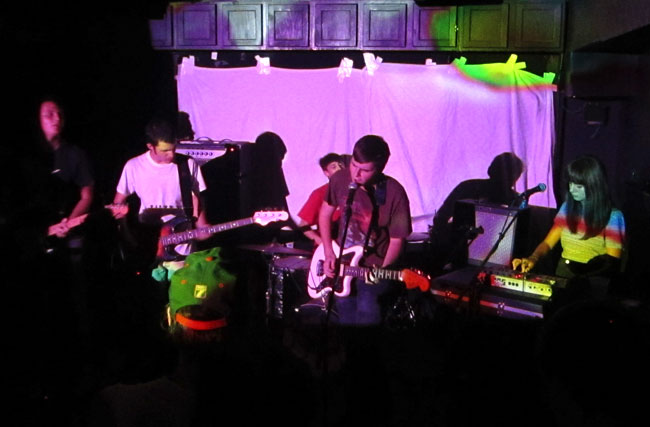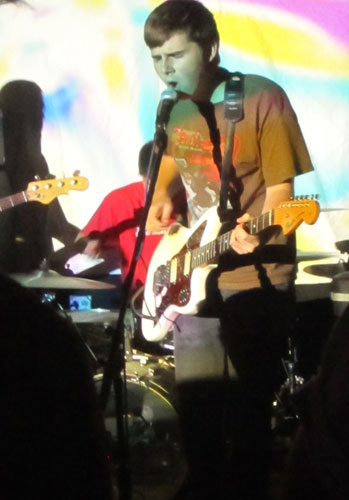 We didn't know just how young until afterward when degenerate AM chatted them up and discovered they were attending Decatur High School. You'd never guess, giving them a listen. They're very skilled and talented regardless of age. They play somewhat atmospheric noise rock with spacey sounds from Radiohead to Sonic Youth. The stretches of melancholy emo slowly get pummeled away by insistent drumming and building guitars, while the mix of male and female vocals is perfect.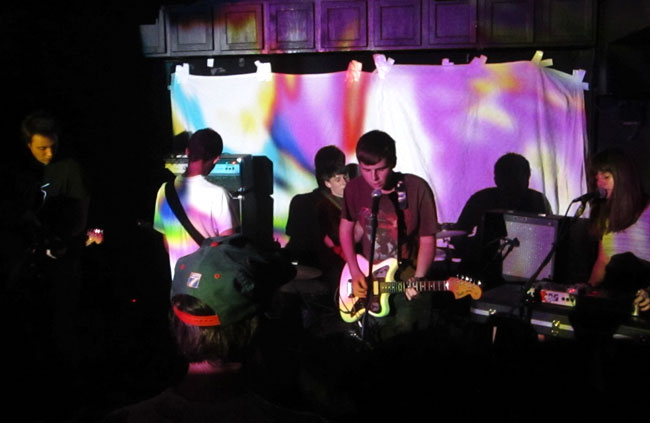 The only complaint I have is that several of their songs have that "OK, let's finish big!" finale which, when played back to back, make every song feel like the end of the set. They have plenty of songs that don't, so they just need to juggle the set list a bit. But overall – wow.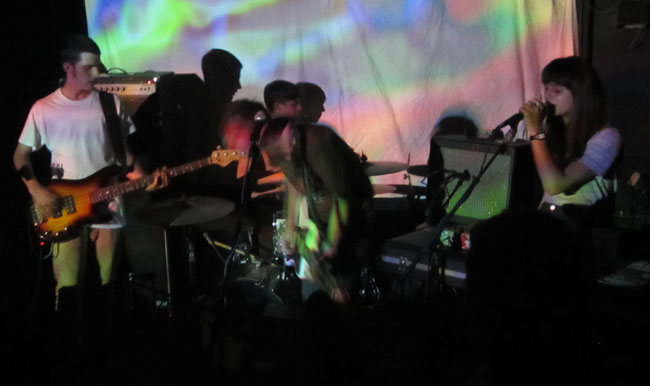 We skipped whoever was middle on the bill to relax on 529′s patio. Sorry, whoever you were.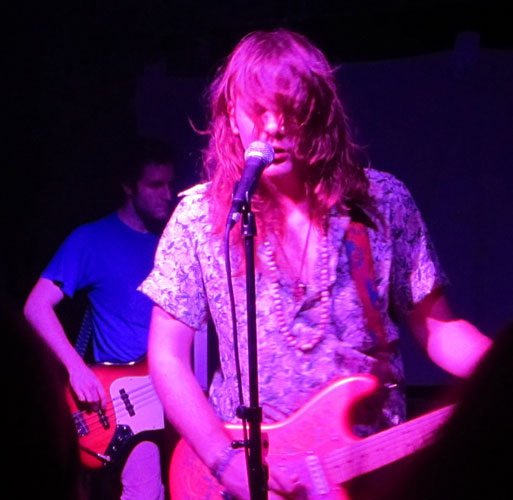 Dom, from somewhere, Massachusetts, has gotten some press and college radio airplay lately. The couple of songs I'd heard were enjoyable so I had above average expectations.
Dom did not deliver. It's airy, danceable pop but, for the most part, lacks depth or edge or something. The two songs I'd heard on 88.5 were their best by far – the incredibly catchy Living In America (no relation to the James Brown tune) and the not-quite-as-good Burn Bridges. Halfway through the set I found myself waiting on these tunes, and not just because they were (passingly) familiar. The electronic effect pedal/device the singer uses to modify his voice got tiresome after a while and most of the set felt like the same song, just drawn out over half an hour.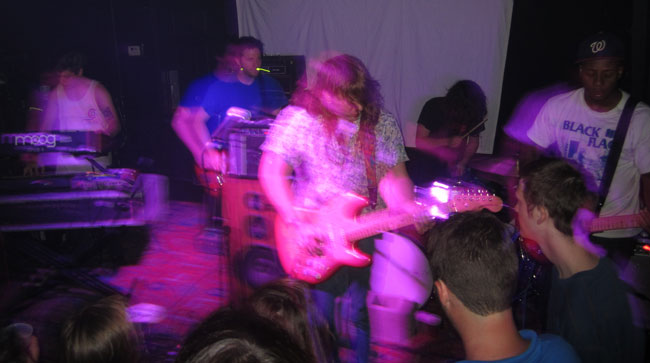 But Living In America has energy, a heck of a hook and a sense of humor the other tunes didn't seem to have. They played it as their final set and the small crowd demanded an encore and got another song, but by then I was headed for the door.