Saturday was She Who Shall Not Be Named's birthday so she planned a gathering at Elliott Street Pub, one of her favorite watering holes. I picked up Antico, her favorite pizza (and mine, best pie in Atlanta, if not the world), bands played, classic cars and motorcycles lined up, ladies danced with fire, and drinks flowed, all in celebration of the miracle of her birth.
That, and it happened to be the Hellbilly Family Reunion, a festival on the street in front of the pub. We arrived in time to catch Uncle Daddy and the Kissing Cousins, but then I had to play pizza delivery boy and missed most of the set.
When I returned, The Bareknuckle Betties were in full swing. Their music is somewhere between the novelty act that is Uncle Daddy and genuine, heartfelt bluegrass and country. (Anyone remember the Meat Purveyors?) Good, and (damn) good looking.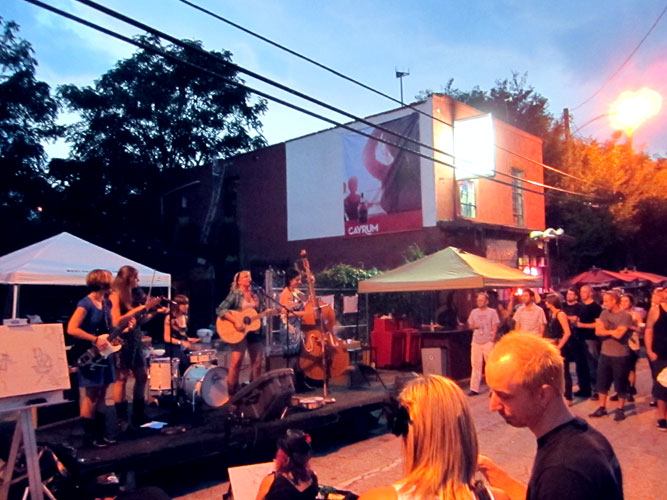 Alas, I was too busy stuffing my face with pizza, showing off the T-bird and socializing to take many photos.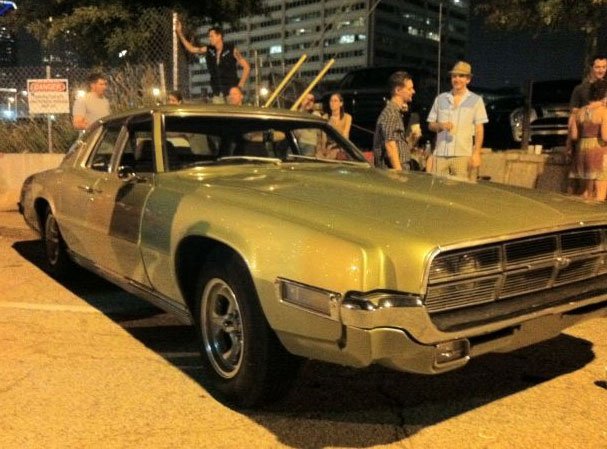 (Photo by someone named Emily who does social marketing for some car rental chain.)
Between bands, we trekked around the corner to Eyedrum's new location for their "We're not open yet but don't forget we exist" party. The space is impressive – a large, exposed brick room that still has a long way to go before it's really presentable.  There were a couple of guys making downbeat music at one end of the room. A lady set up a table to hand out PBR's while another guy asked for donations. But the crowd was sparse and the music dull. We didn't linger long.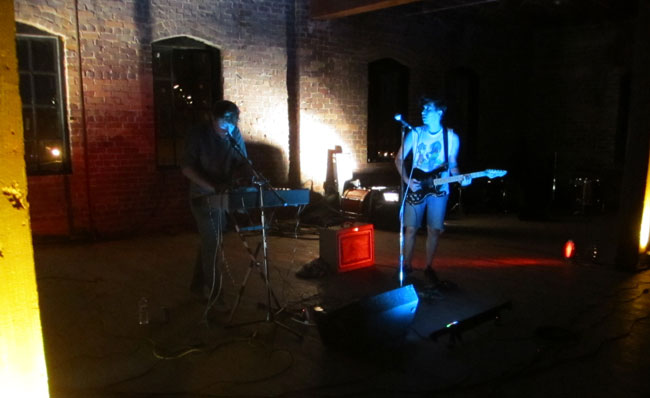 Back at Elliott Street, the bikes lined up, impressive old choppers and new machines, foreign and domestic, a nice selection of two wheeled organ donor generators.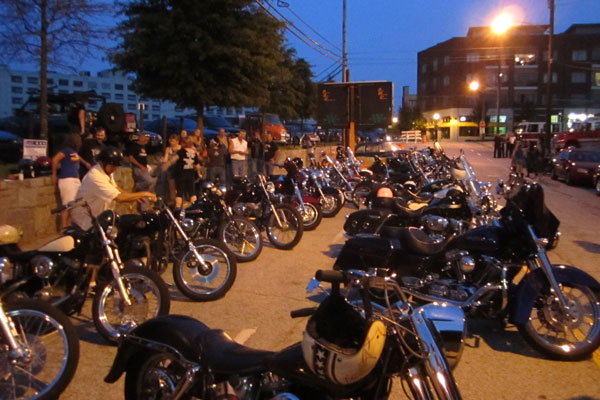 Vaguely cowpunk band The Flat Tires took the stage with songs like Get Drunk, Get Laid, which probably sounds exactly like you're imagining it – loud with lots of swearing and swagger. A few of the greaser/redneck/biker types sang along to more than one tune so they've got a following in a certain niche.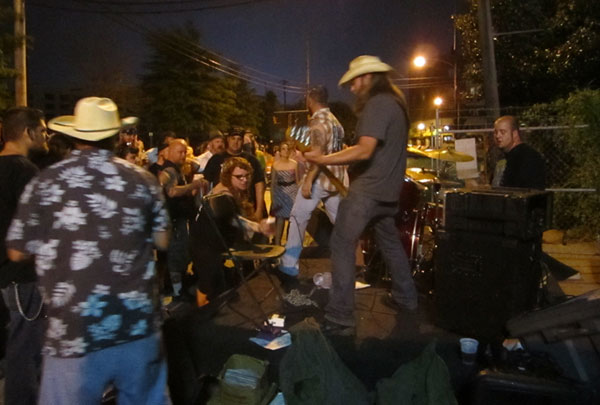 Apologies – as designated driver, I wasn't drunk enough to elbow my way through this particular crowd for a decent photo.  And their set was cut short by the bar. Later, I heard that the cops had told the bar to shut it down but the night of the event no explanation was given. There were supposed to be other events after Flat Tire but the crew began packing up the gear. No redneck bikini contest for us!
We walked back to Eyedrum just in time for Carnivores. I hadn't seen them in a while so when they announced the set would be all new material I was happy.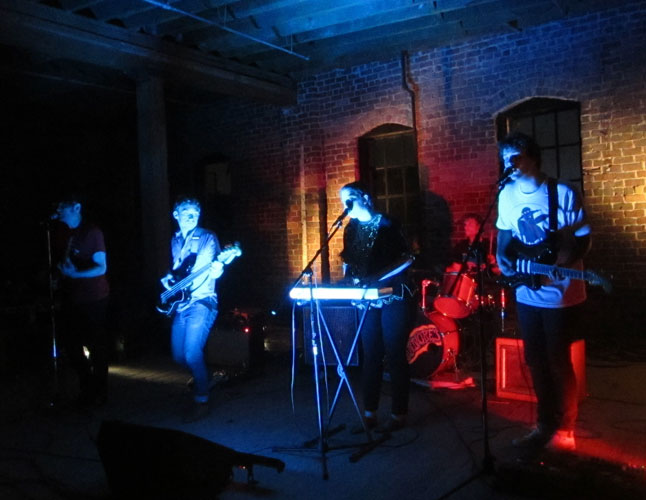 Alas, their new music isn't happy, in tone if not lyrics. Downbeat and melancholy, perfect for the dimly-lit, unfinished space. We sat on the floor for five or six tunes, hoping the band would build up some energy.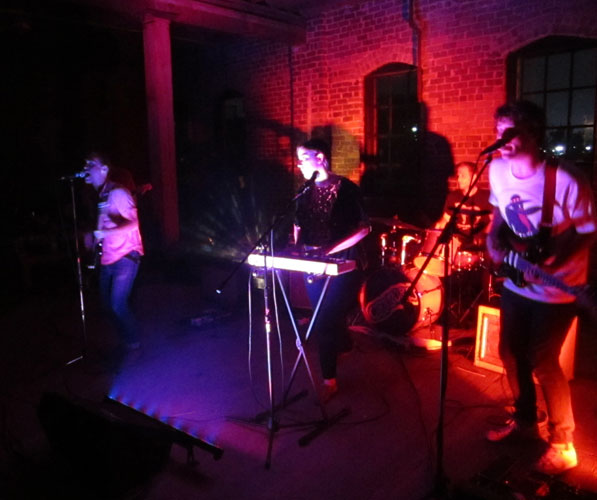 Perhaps the lack of A/C sapped the liveliness out of their set. It didn't help our stamina, to be sure. Wee gave in and split, easing the t-bird out of the congested Elliott Street lot, pointed for home.