It's a rare show that can get me out on a work night these days. My job is less slack than it used to be and I don't have the constitution to make it on only a few hours of sleep. Which is why I knew I'd have to take Wednesday off when I saw Nashville Pussy listed for a Tuesday night at the Star Bar.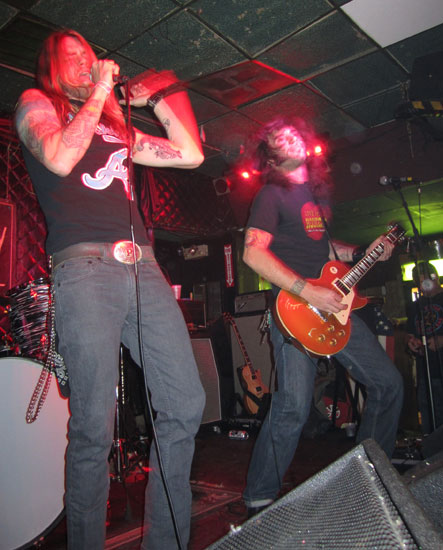 First on the bill, Six Shot Revival. My god, do these guys want to be Appetite for Destruction era GNR! Entirely too-familiar guitar riffs, dance moves, hair and clothing. The drummer is the lone exception, doing his best Tommy Lee, but it's a subtle shade of difference. I couldn't get into it but there were some metal heads in the crowd that ate it up.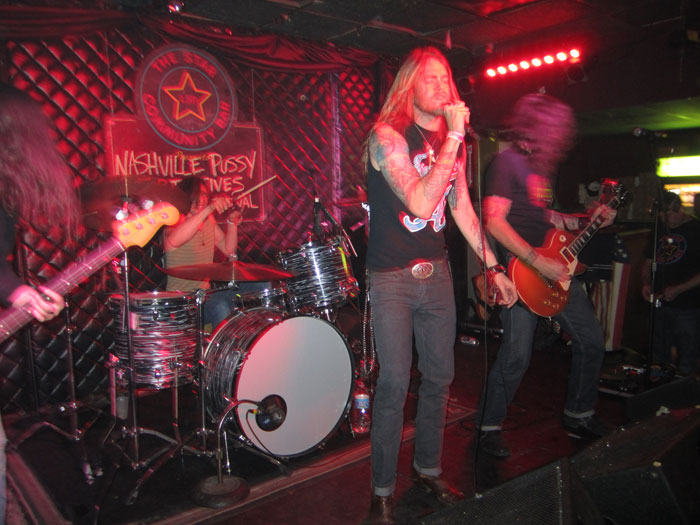 Instead, I hid downstairs where some band from Ohio kicked out the jams on the garage rock end of the spectrum. I never did get there name though. Anyone? Good stuff, but I felt sorry for them being booked this particular night. Only a few folks saw them and I doubt they made enough gas money to make it to the next gig!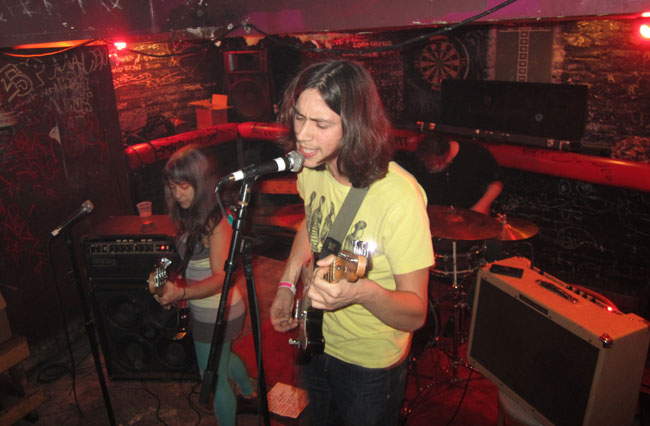 I don't have anything new to say about the Forty Fives. Fantastic, as always.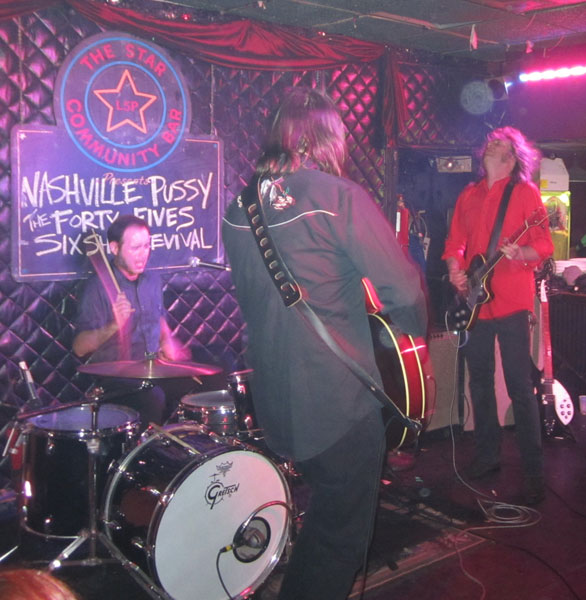 It had been a couple of years since I'd seen Nashville Pussy. I think the last time was at a too-quiet, too-big venue in South Carolina somewhere, opening for Motorhead. The confines of the Star Bar were much more to my liking. If you don't know Nashville Pussy, you can probably guess what they sound like just looking at the pictures – loud Southern hard rock/metal.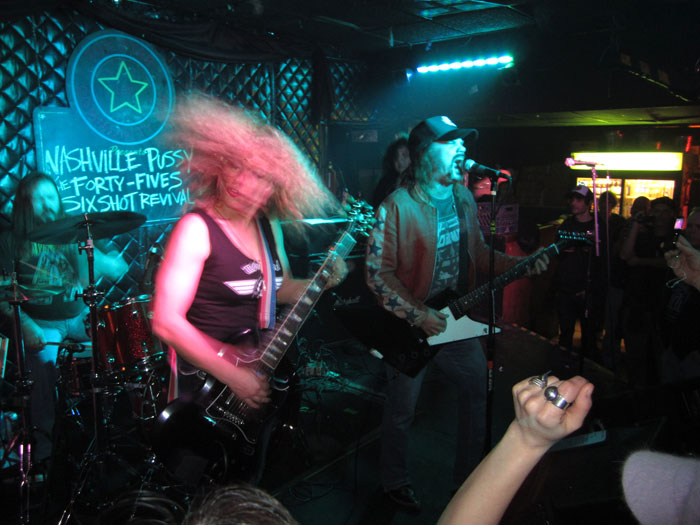 They joked that the show was just a rehersal for a European tour and a chance to break in their new bassist (they go through them like Spinal Tap drummers.) But they sounded super tight.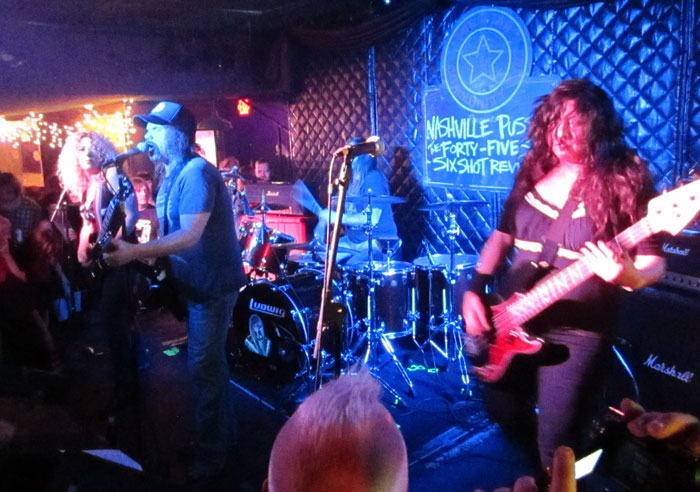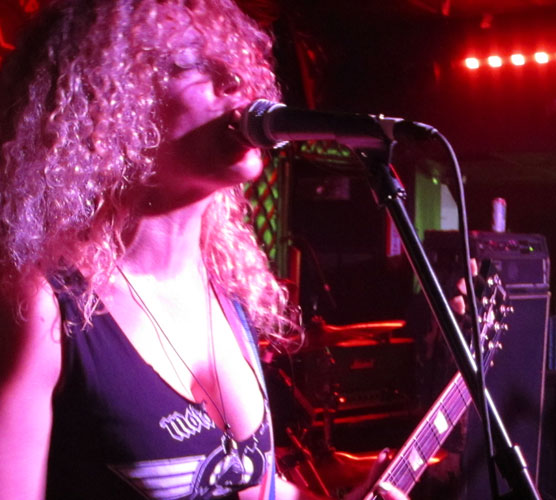 My only complaint – not enough new material. Maybe the die hard fans wanted to hear their favorites – as did I – but I've seen the band enough to need something new, even after a haitus of a couple of years. But they rocked the house.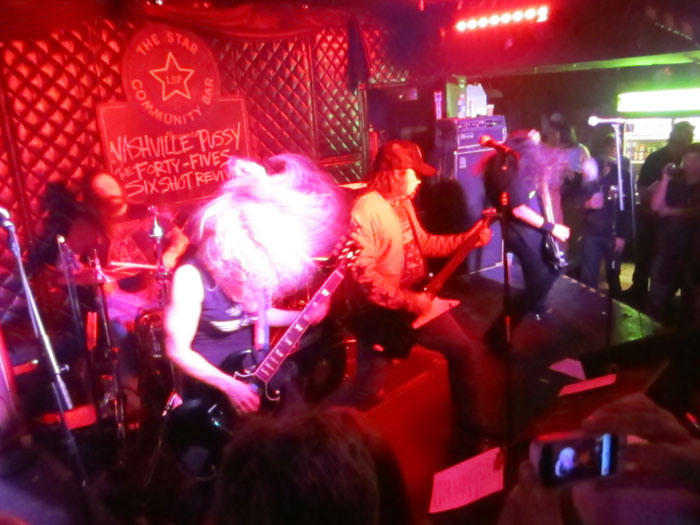 My ears rang and my neck was sore the next day, a sign of a damn fine show. Good thing I had the day off.