Not long after I first began hanging around Little 5 Points, a peculiar bar called the Euclid Avenue Yacht Club took over a former bank or insurance company office. As a youth, I had no interest in a place that called itself a Yacht Club. The patrons seemed to be a mix of old people in button up shirts and hippies. I was a die hard patron of The Point and The Little 5 Points Community Pub and I didn't need another bar.
Too many years later, I was talking with Scott Rogers of The Penetrators and he said the Yacht Club was his favorite bar. By then, the Pub and the Point were long gone and I was a Star Bar regular. On some random night, I arrived in the neighborhood too early for the Star Bar, or maybe I was on my way to a show at Variety Playhouse, but for whatever reason, I wandered into the Yacht Club to see why Scott loved the place. Sure, there were still plenty of older people in less than rebellious fashions, but by that point I was closer to their age and less interested in people insistent on being perceived as counter-cultural. But while I cannot deny that my age had something to do with it, it was the Yacht Club's simple charms that won me over: decent beer and booze selections, decent prices, above average bar food, comfortable surroundings and a super friendly staff.
Last week they celebrated 25 years of holding steady, which is a miracle in Atlanta. My list of favorite Atlanta bars no longer in existence is longer than my list of favorite bars still open. (The same goes for music venues and restaurants. Atlanta patrons are fickle.)
I missed most of the festivities, but managed to catch Young Antiques. Rock with pop hooks, featuring former Yacht staffers.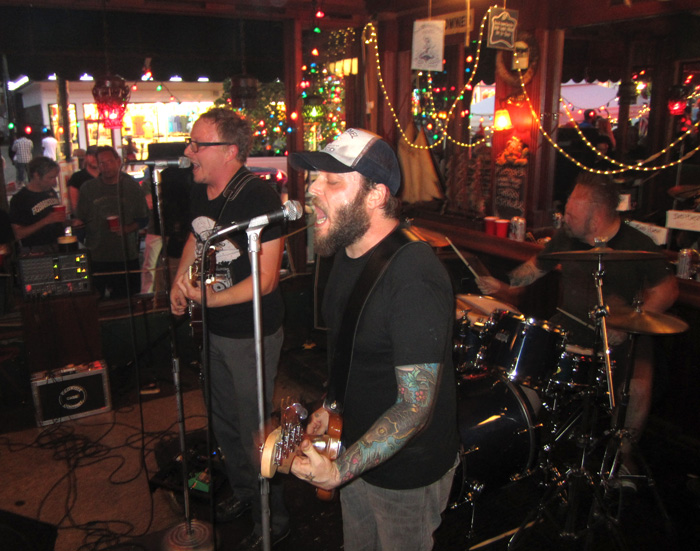 I'd heard about headliners Jayne County for years but somehow never got around to seeing them. Southern transgender punk/glam/rockabilly done with spit and spirit.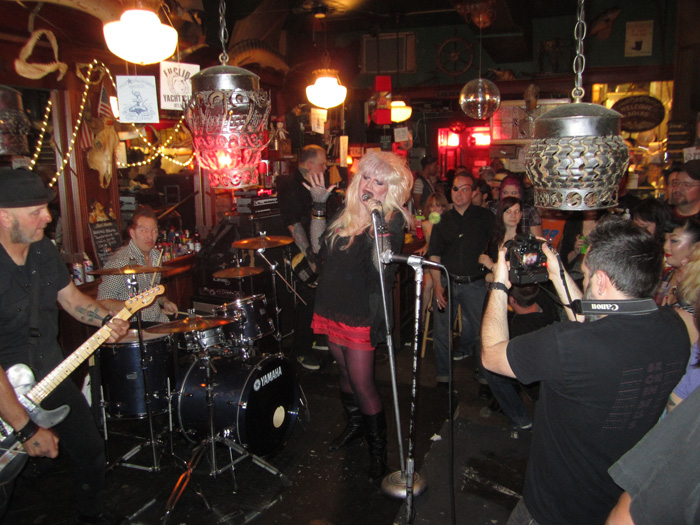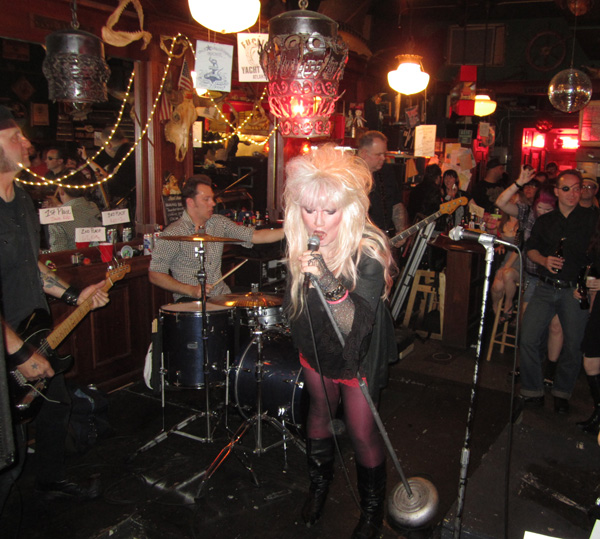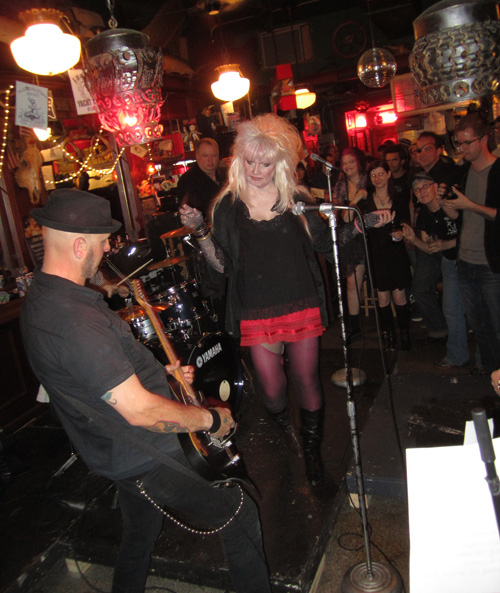 Her songs ask the audience to stop hate and bigotry, and "Are you man enough to be a woman?", mixed in with warped covers of Iggy Pop and shout-outs to the Ramones and MC5. Fantastic.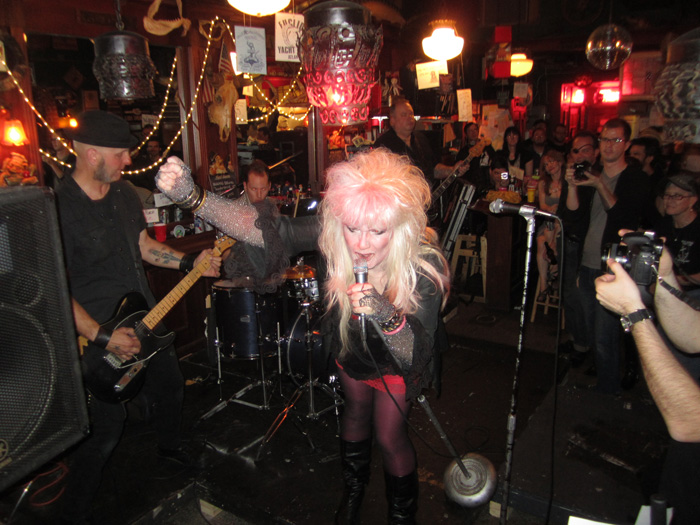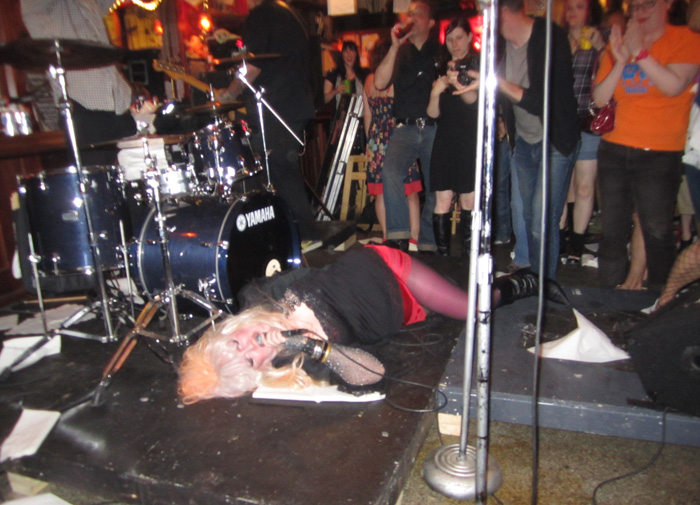 I'd love to see a Jayne County/Uknown Hinson double bill.
For more about Jane County, check out her web site: >http://www.jaynecounty.com/. Be sure to check out her blog at Rock and Roll Anti RepubliKKKan League as well.
Thanks to the staff and patrons for keeping the Yacht Club alive and thriving. I'll be back for a brisket sandwich and Barbancourt/soda in a day or two!