Noot d'Noot have passed through the wormhole. Now that they no longer need it, the mothership has been parked at the Smithsonian and all we've got is a collection of records that cannot do justice to the live show. The grande finale show was so big I had to change the Degenerate Press blog templates to fit the photos (work in progress, pardon our digital dust.) Noot will be sorely missed on this plane of existence, but at least I got to see them. I danced up a sweat, as you can see from the blurry, greasy photos.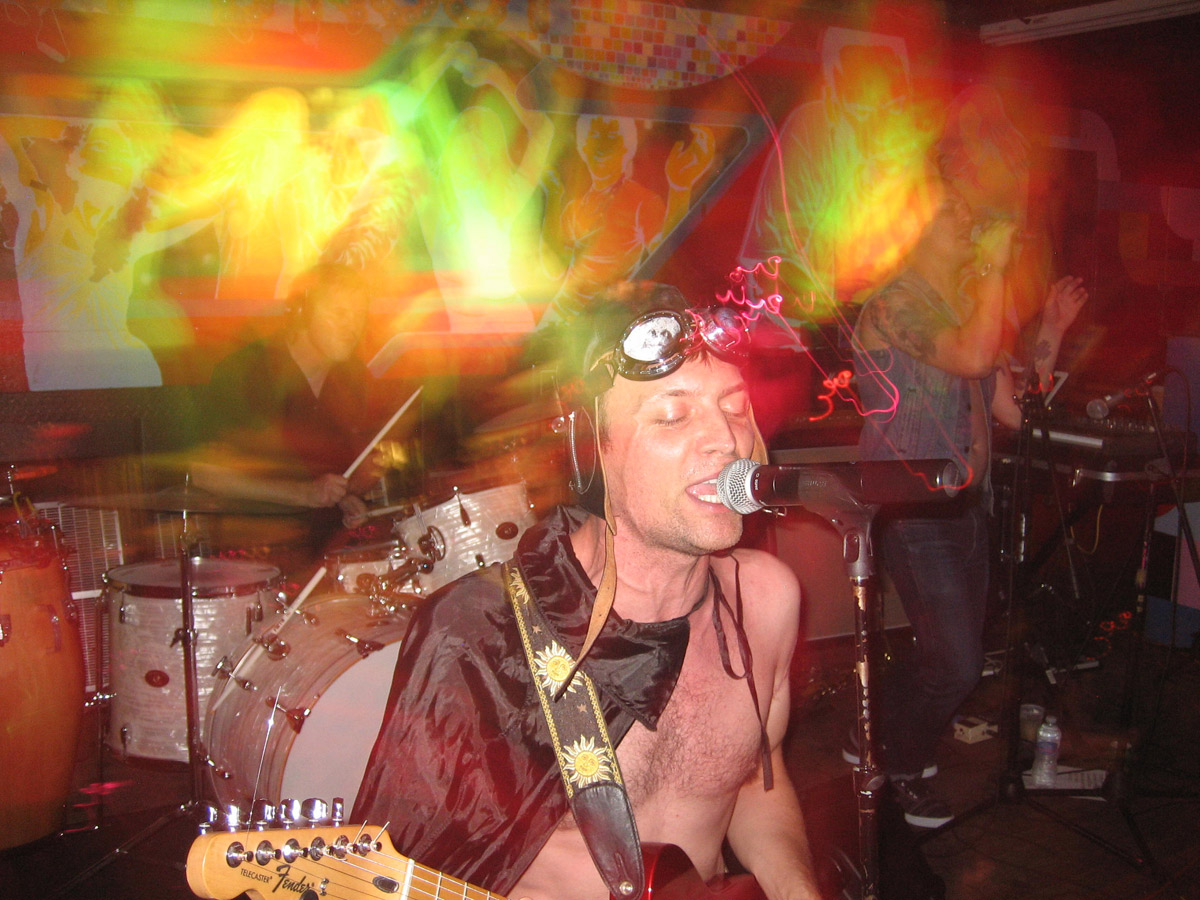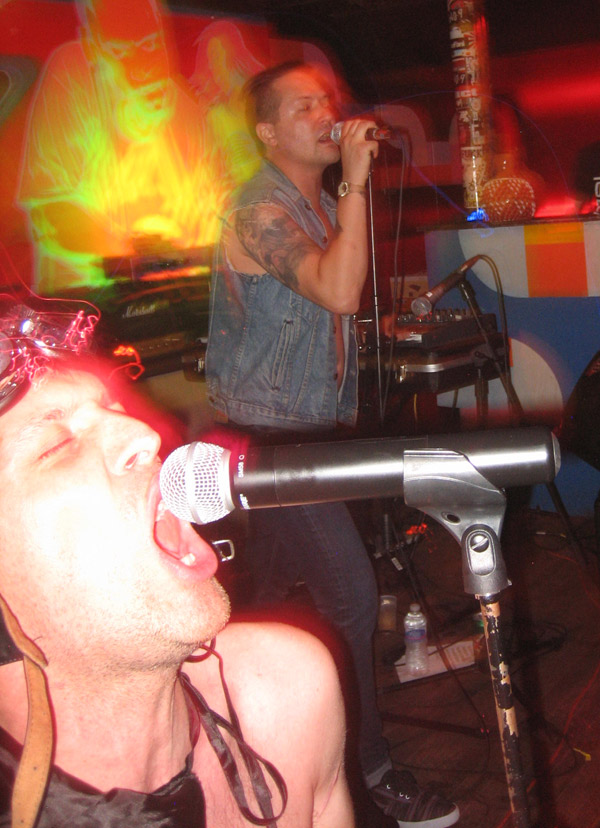 But first, Judi Chicago. The doors hadn't been open more than a few minutes before the guys went on stage, so the crowd wasn't warmed up or intoxicated enough to start moving until near the end of the too-short set. We don't get to see this act often enough since Travis moved north of the Mason Dixon line.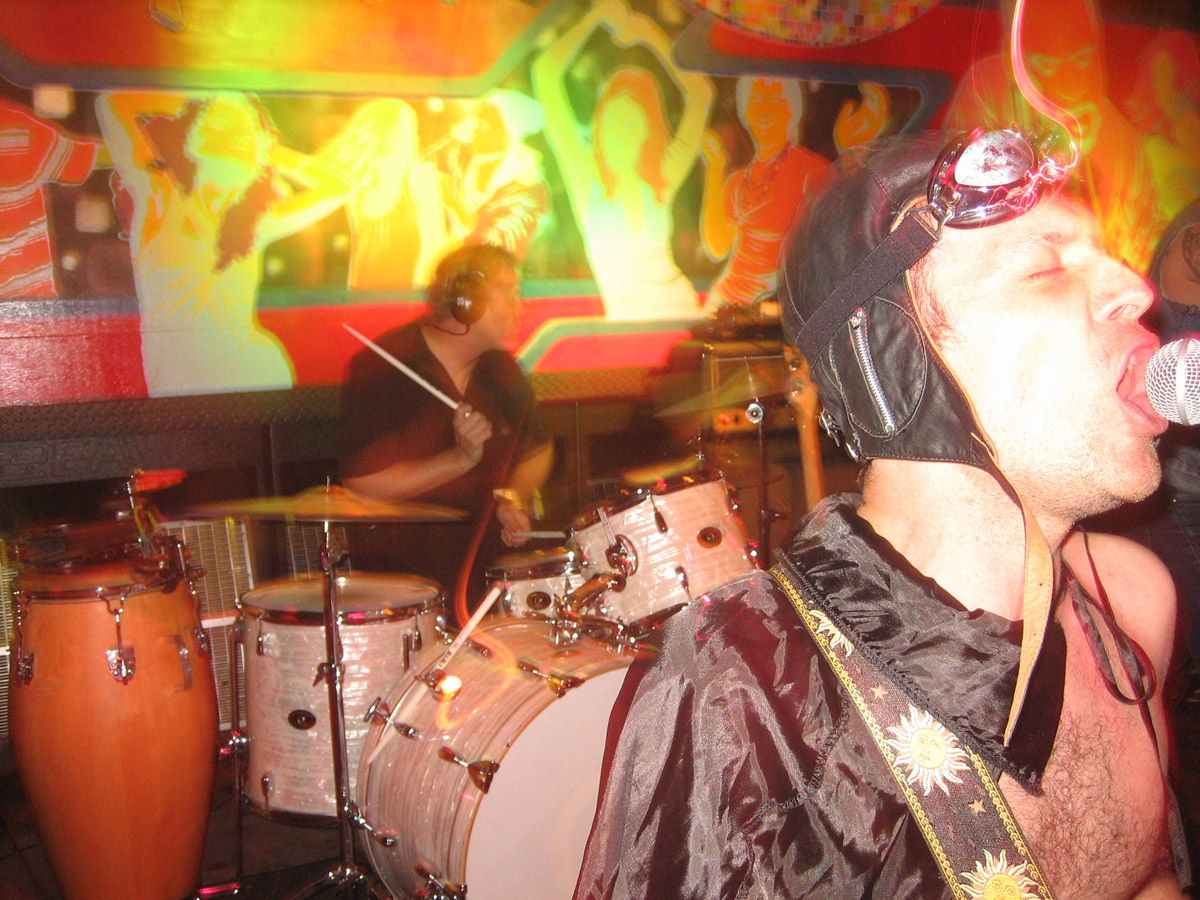 The DJ's took over between acts, playing a fun, if not terribly imaginative, set that would've been enjoyable had it not dragged on and on before Noot d'Noot finally took the stage.
Things started off a little slow but the energy built over the course of a long set until even the guys behind the DJ booth were grinning ear to ear.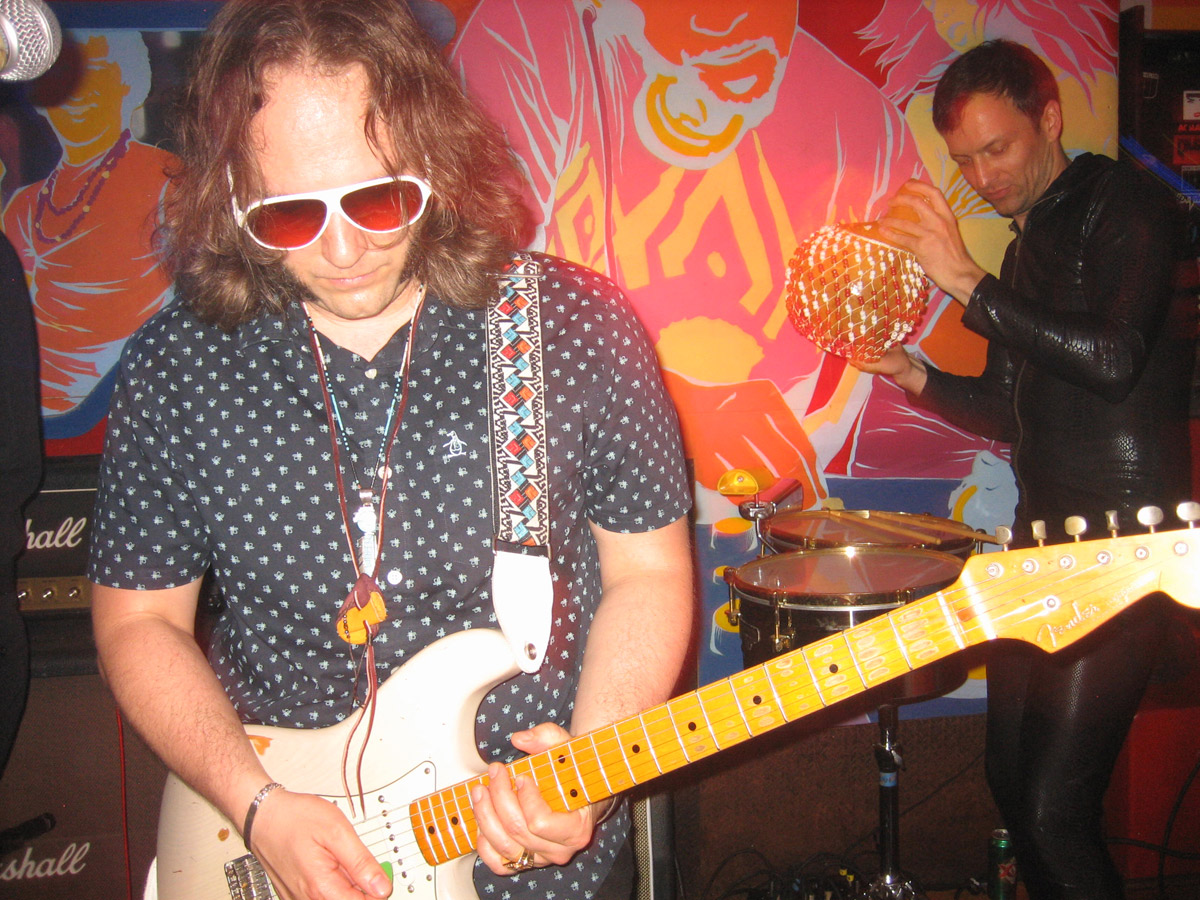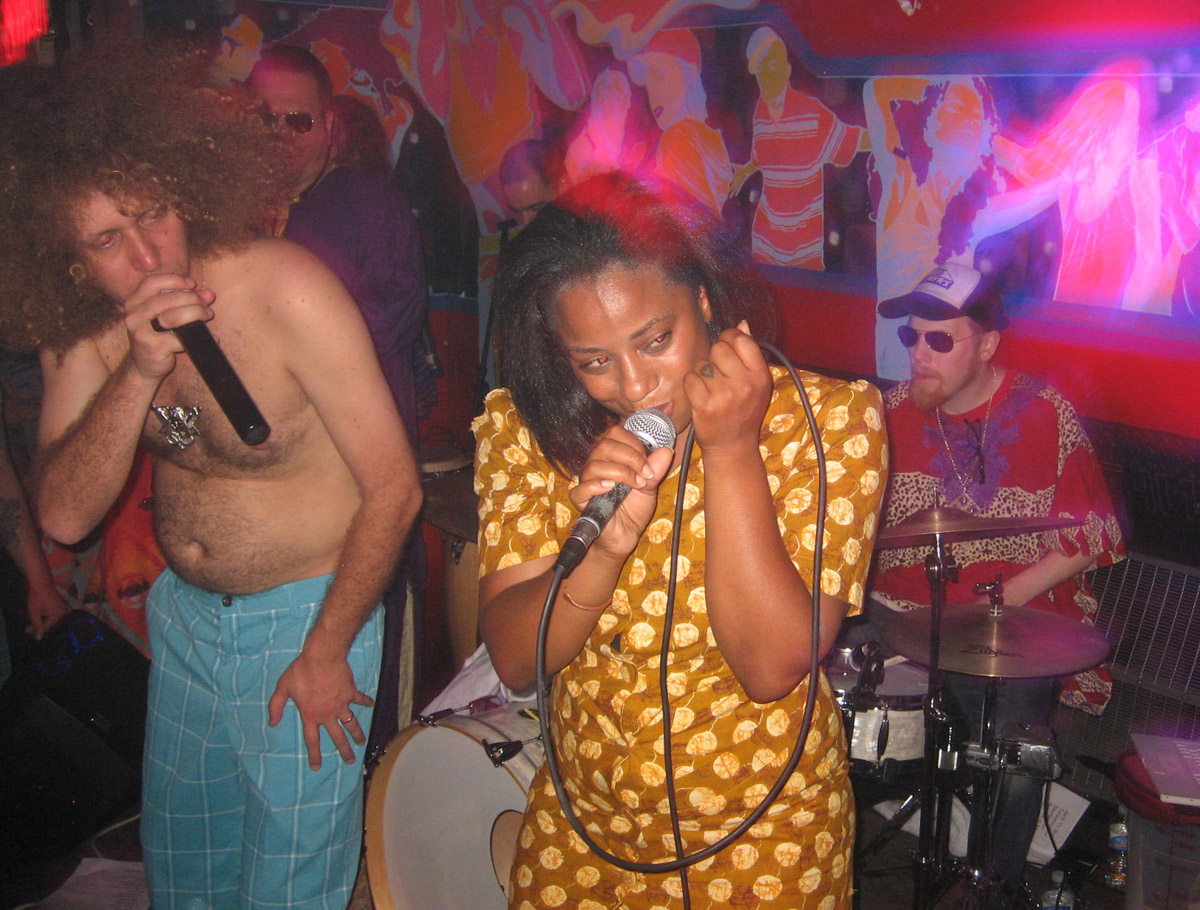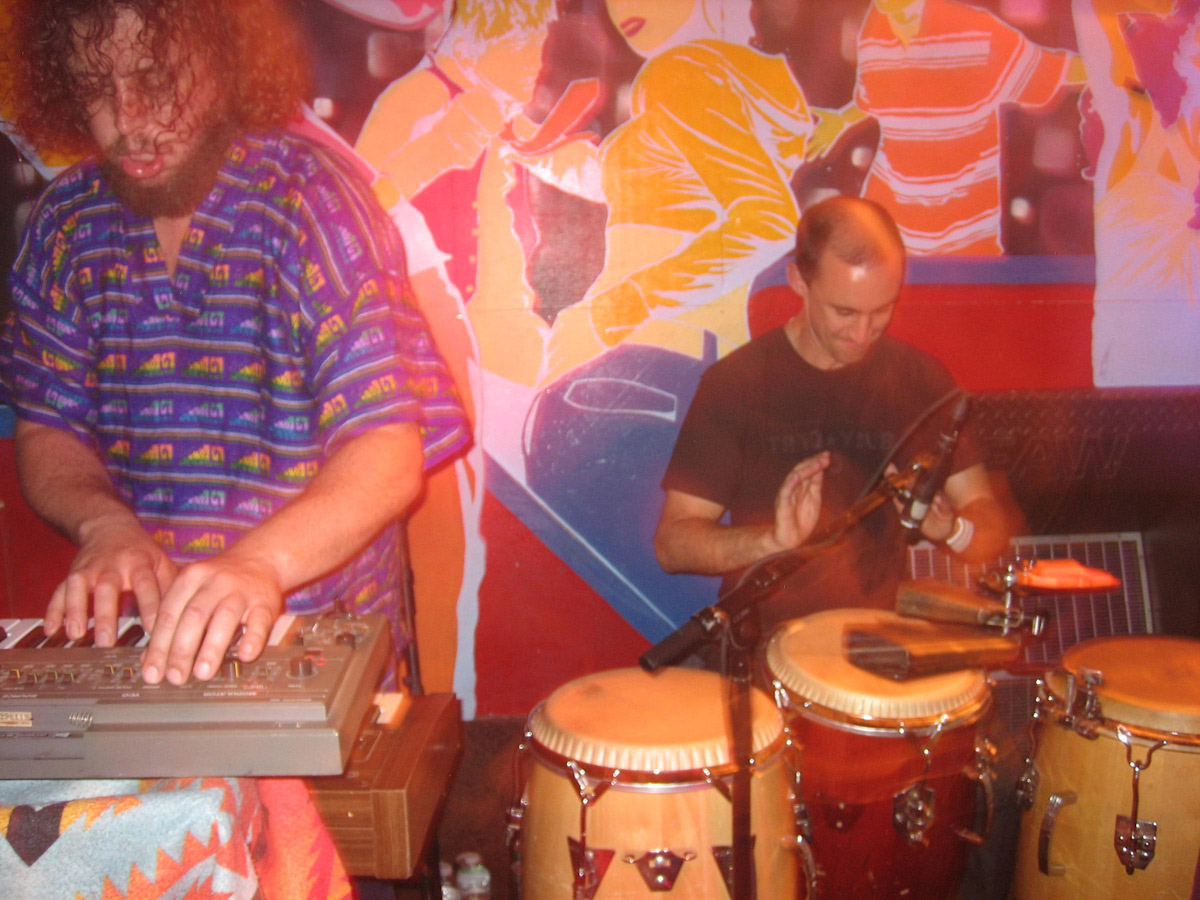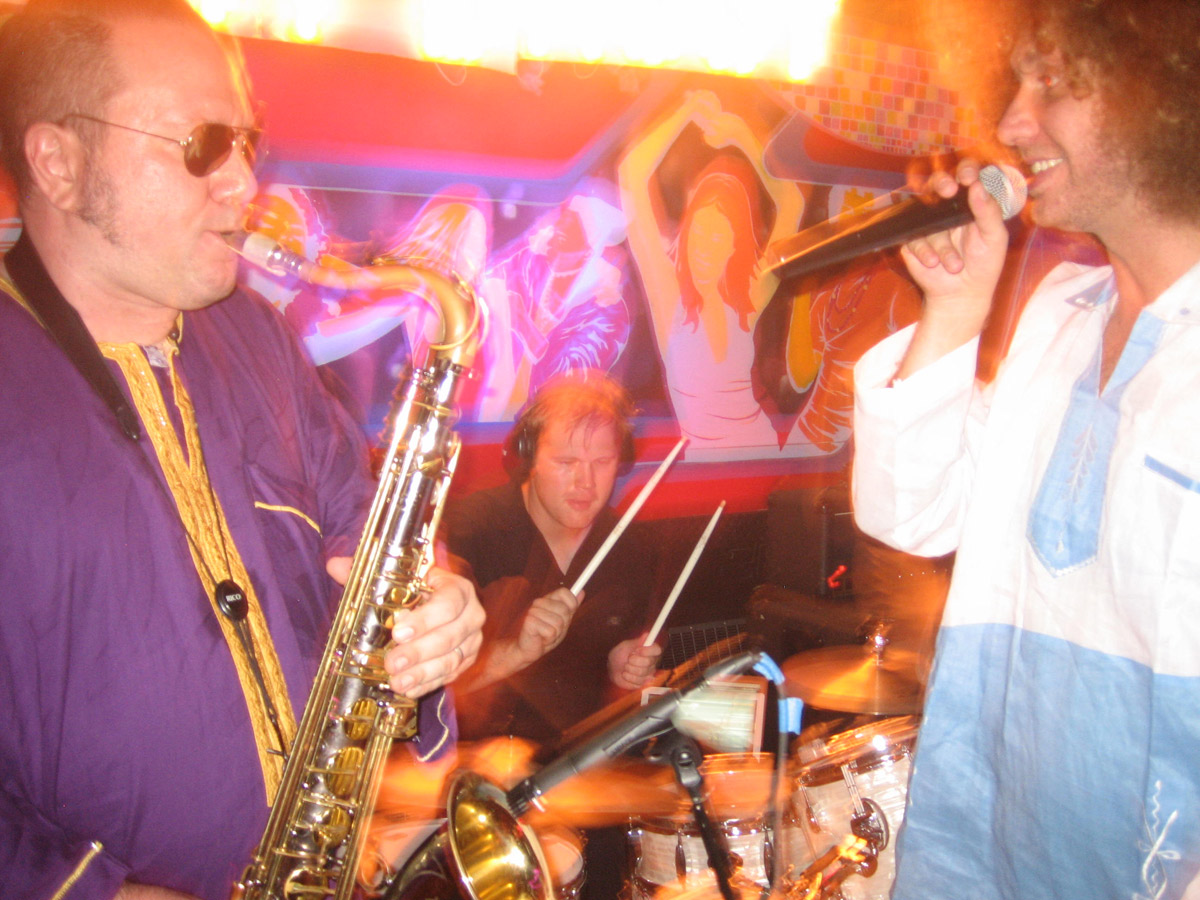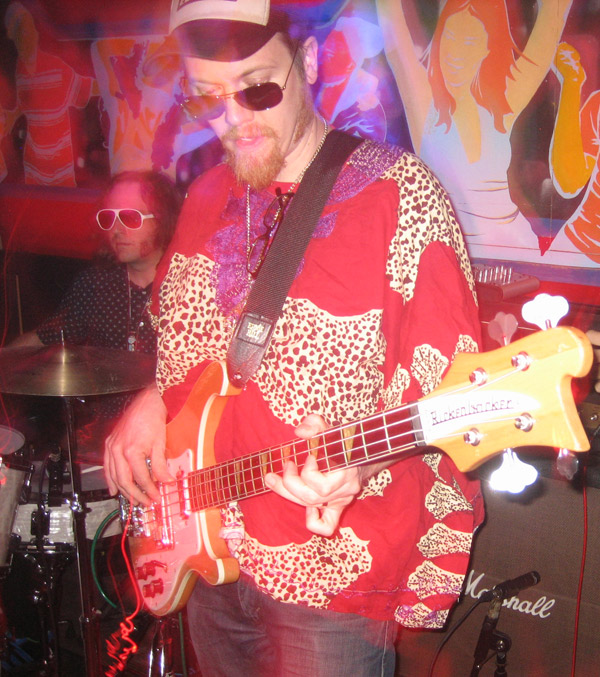 If it's confusing as to who plays what based on these photos, it's because half the lineup rotate through instruments.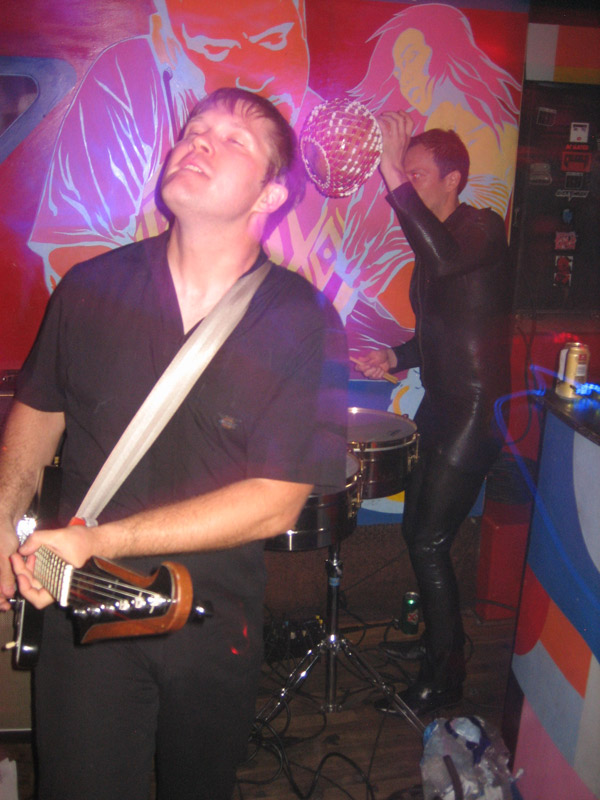 When I first saw the band, they were a bit on the jazzy jam side but slowly transformed into an afro-funk dance machine. I have never danced as long and hard to live music.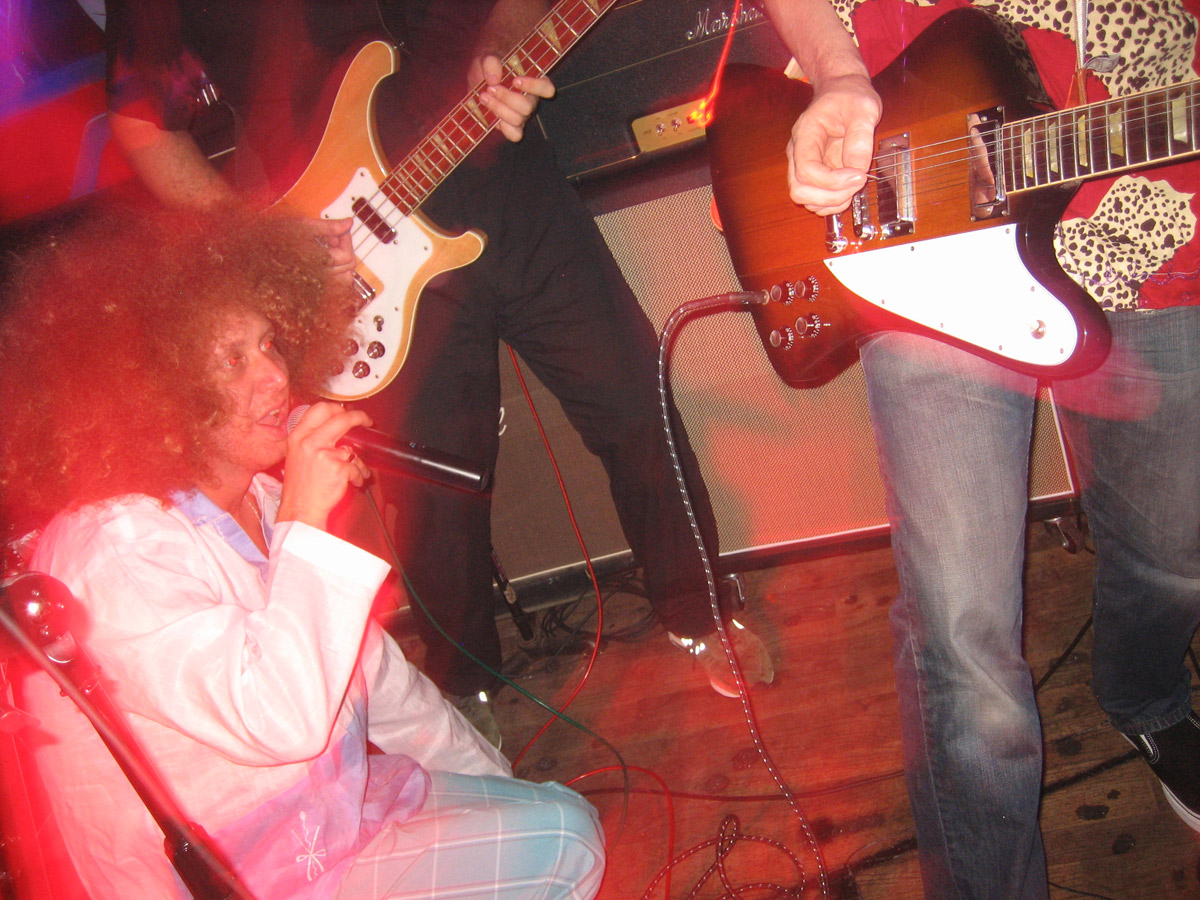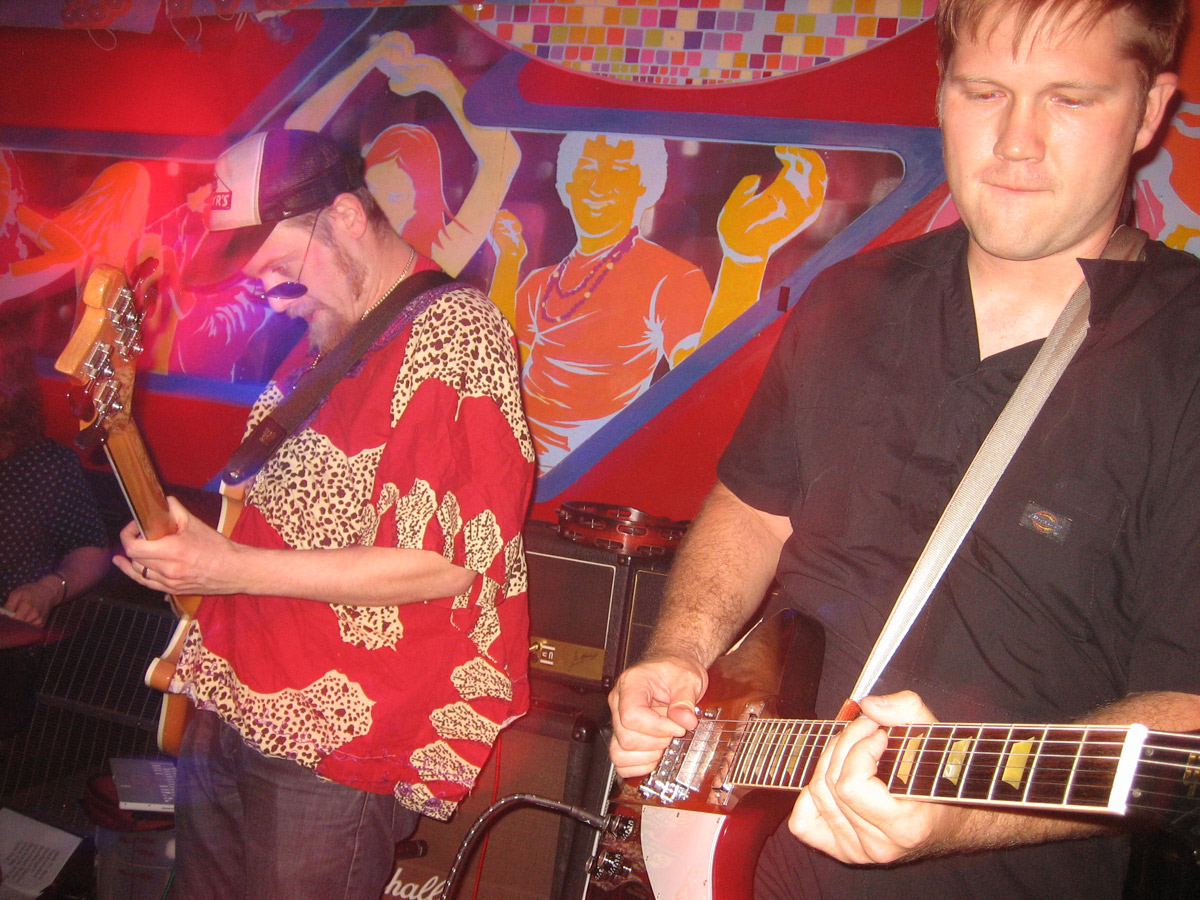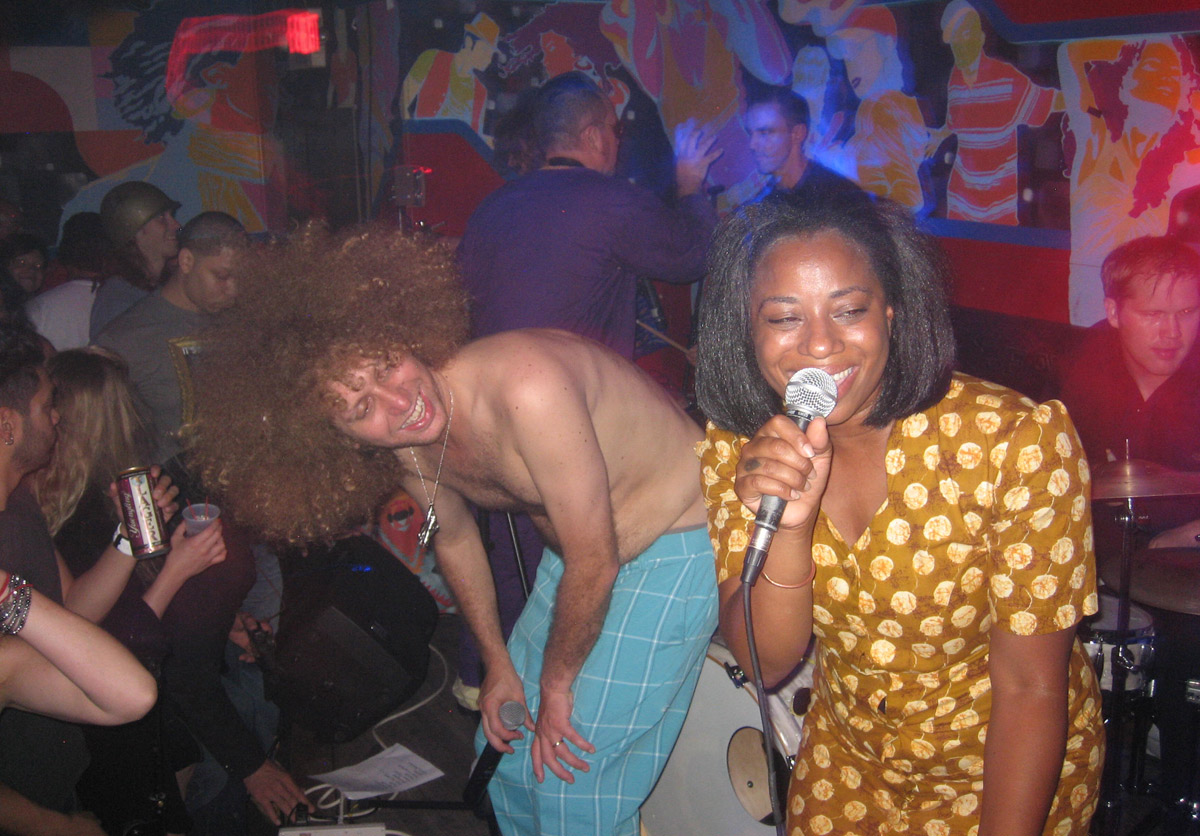 Near the end of the set, Dookie Platters, looking more and more like Sideshow Bob, asked, "Who came here just to come to the club?"
There was a smattering of applause.
"Who came here to see Noot d'Noot?"
The crowd cheered loudly.
Heck of a sendoff.