I poked around the Degenerate Press archives and found my oldest reviews of The Rock*A*Teens. "They put the heart in heartache," I wrote in 1997. Nostalgia has a strong grip on me, I'll be the first to admit, and their music hit me at a time when I needed it. but when a work of art is good it stands up over time. In the mid-90′s, I turned 30, yet The Rock*A*Teens made me feel like a teenager again. This time around, I felt like a 30 year old feeling like a teenager again.
I got tickets (the minute the went on sale) for both shows, just to improve the odds that I'd make it to one show or the other. If nothing came up, I could consider doing both. Mid-way through Friday night's set, I knew I'd be back on Saturday, all other options be damned.
But I jump ahead.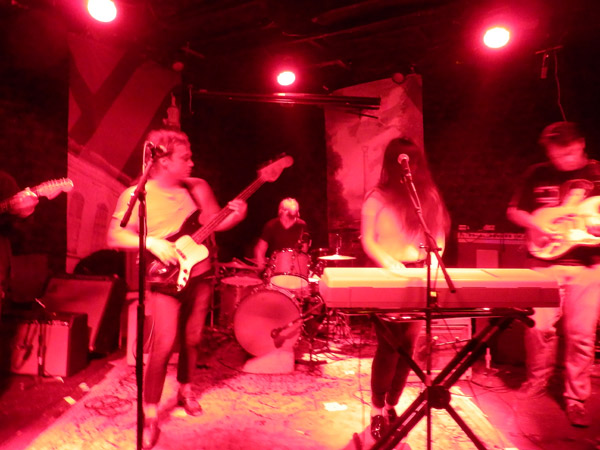 First up Friday night, The Carnivores, one of my favorite local acts that I don't get to see nearly enough of. Tonight was no exception. They walked off stage only a minute after I walked in the door.
The "not seeing enough" theme continued in the Rock*A*Teens' set in the form of dim, red lighting that did nothing for my camera. I was too busy swaying and bouncing to fiddle with the settings and I hate using a flash, so I'm just going to skip to the next night and combine the textual review with the photos from Saturday.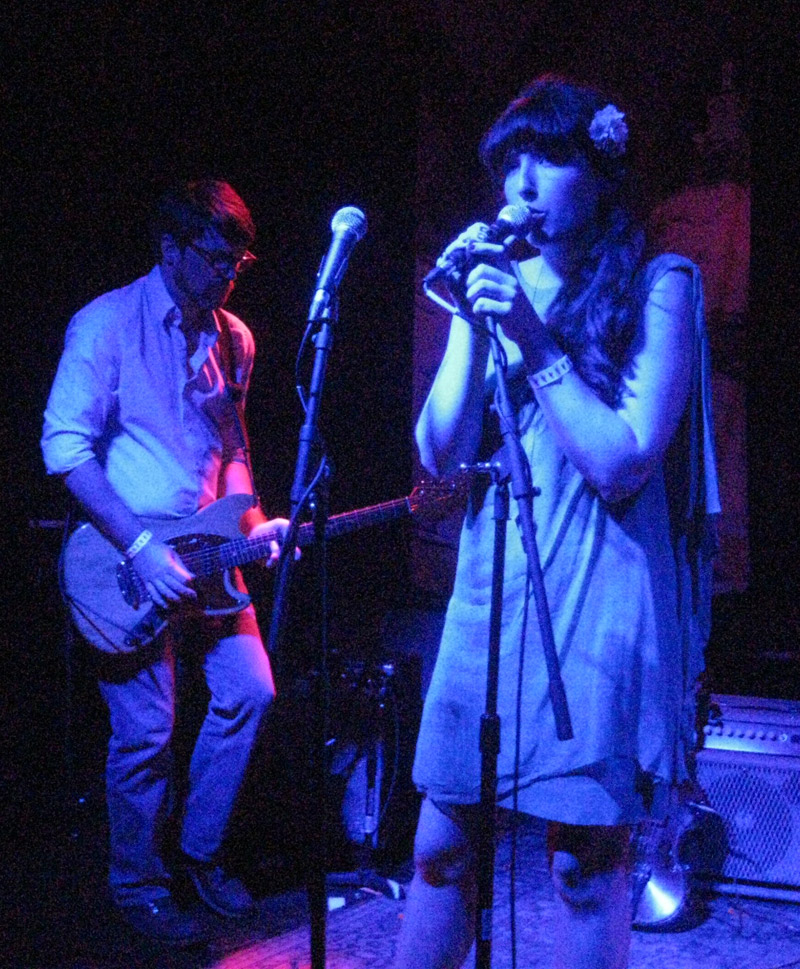 I arrived a bit earlier and the show started a bit later the next night, allowing me to catch Women's Work. They put on the best set I've seen from them yet. Melancholy stuff, perfect for what was to follow, building to intense, harder stuff only at the last minute.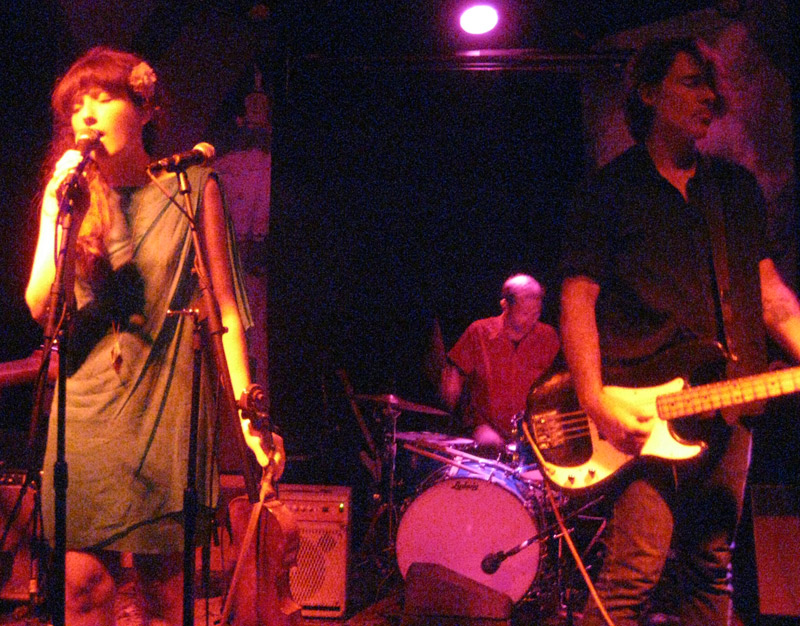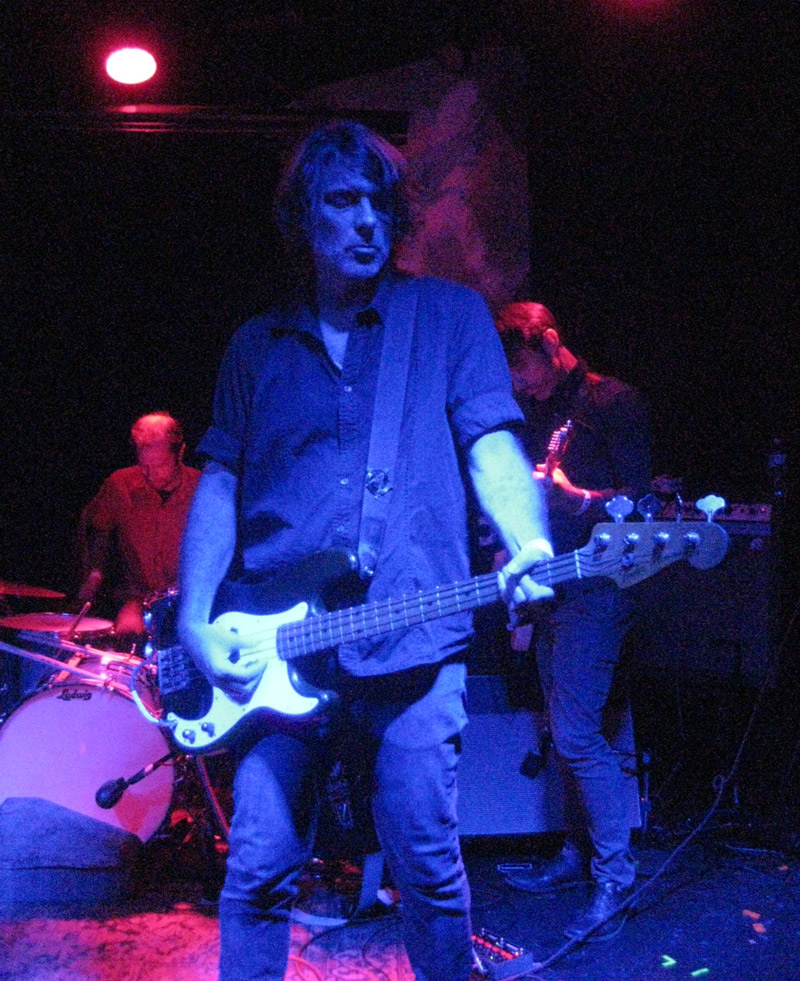 The Rock*A*Teens set up an extra keyboard with Michelle from Ultrababyfat and other efforts behind it, as well as playing second percussion during a few tunes. It added another brick in the fuzzy, echoing wall of sound R*A*T produce. Chris Lopez stepped up and referenced the recent loss of Coleman Lewis with a simple, "It's been a tough week. Le'ts rock it out," or something similar. Rock it out they did.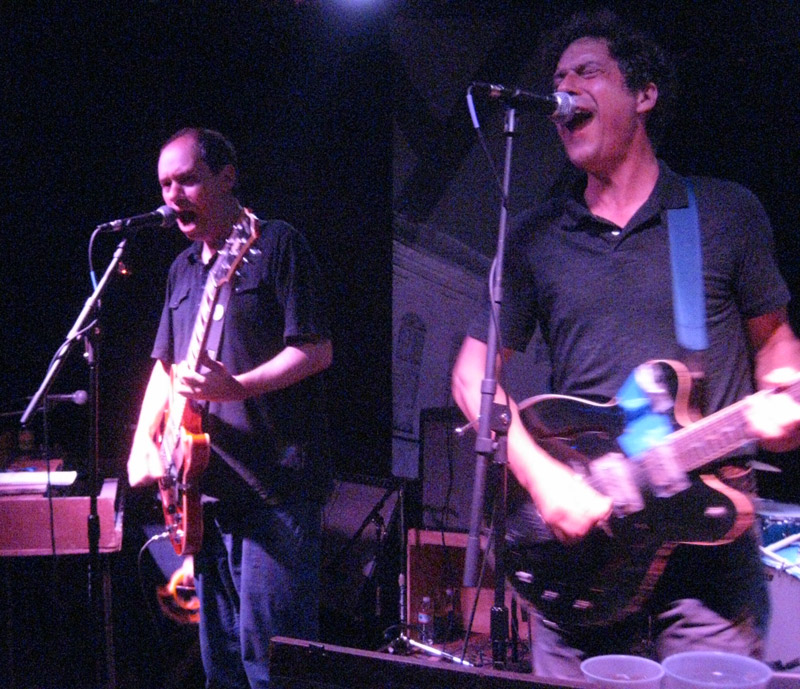 Friday night they were tighter than I ever remember seeing them. The highlight of the set was when Chris Verene, the original drummer for the band, made a surprise appearance for about three tunes, grinning ear to ear and unable to stay seated between numbers. When Ballard took over again, Chris sat at the edge of the state, still grinning and swaying, just like everyone else in the crowd.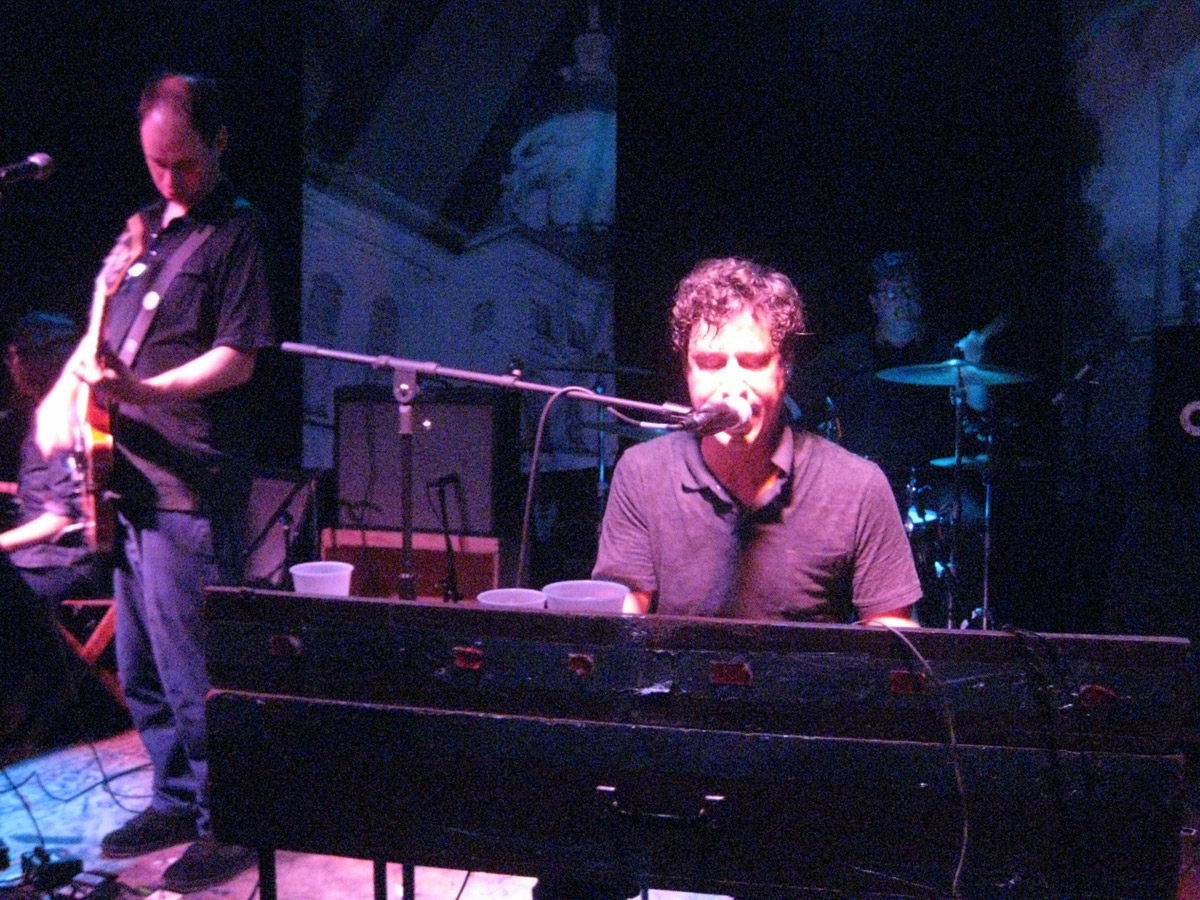 Saturday lacked the Verene cameo, and I spotted a few mangled lyrics and missed cues that I didn't catch Friday. Others that had seen both sets thought Saturday was better, perhaps because they saved some of the more energetic numbers for the encore, leaving everyone on a high note.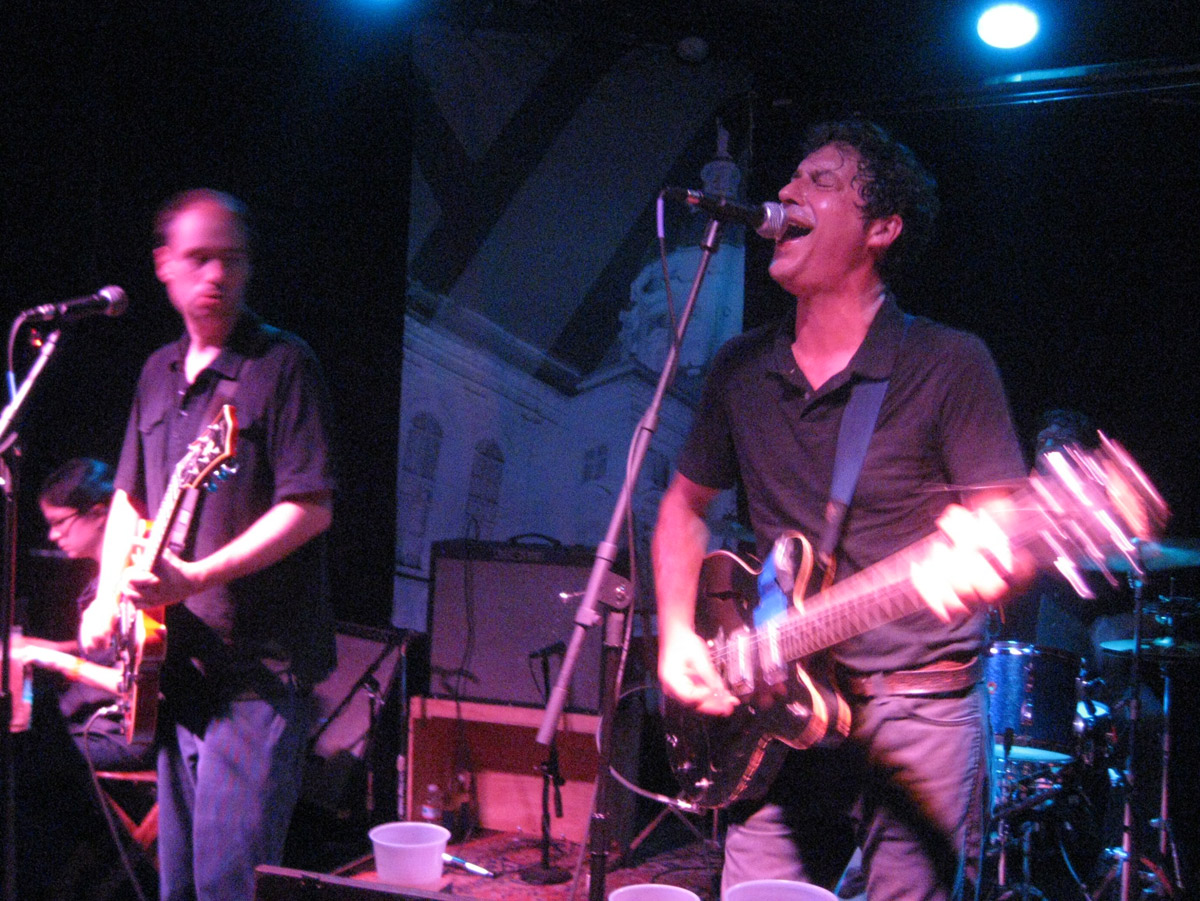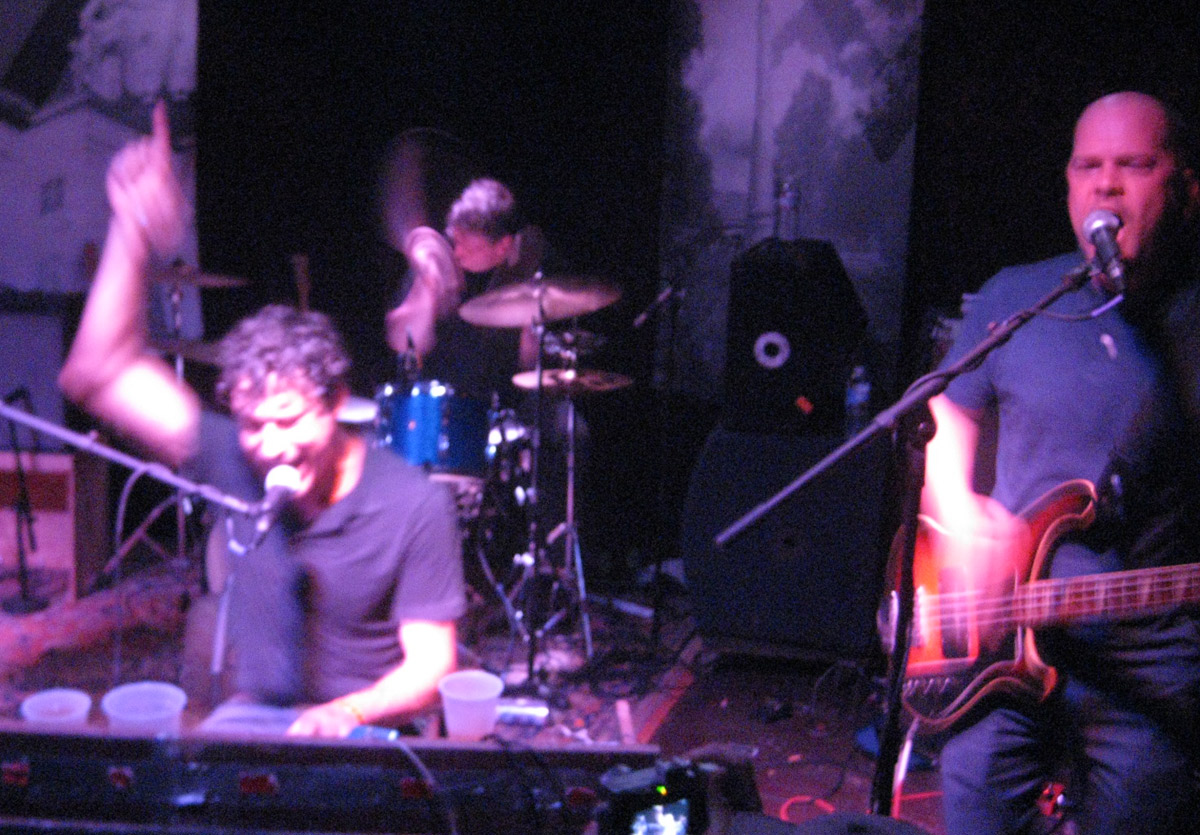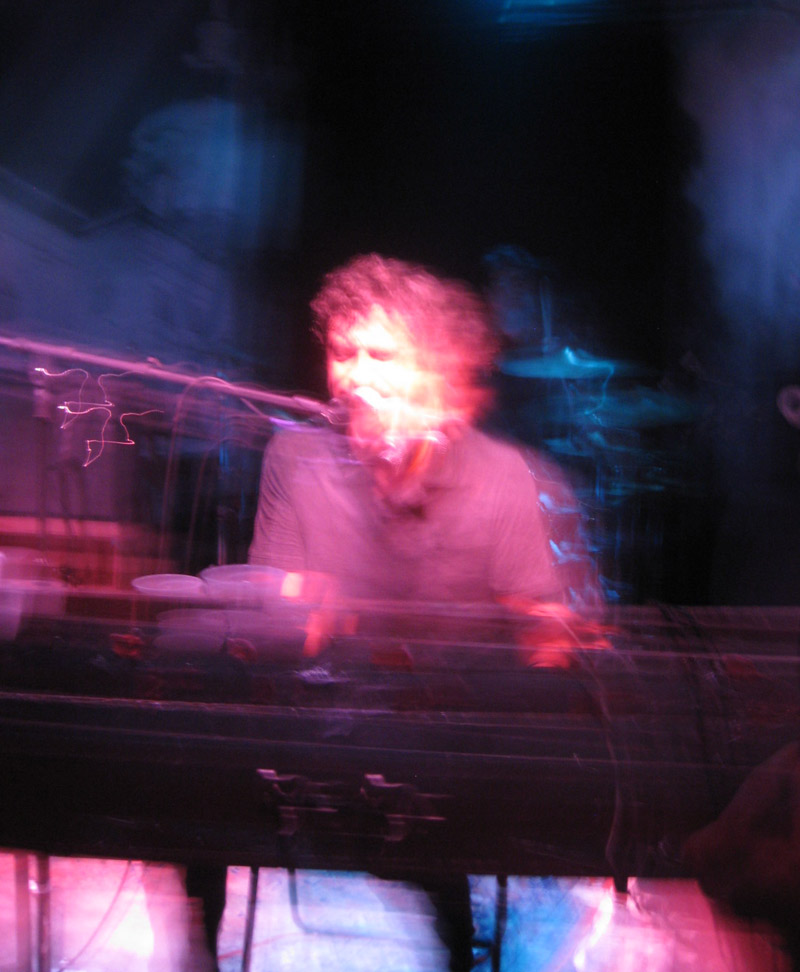 Even the old folks in the crowd, of which there were many, didn't want to call it a night, lingering in the auditorium or out front on the sidewalk until, one by one, we had to admit the show was over and it was time to go home. Fortunately, there was a new, double live album to go home with. I'm resisting putting it on the turntable. I'm saving it for when I need it. I turn 50 in a couple of years, after all.