Eighteen?!? I am so damn old. In only a couple of years, there will be people drinking legally in bars that are younger than Corndogorama. Soon after, the kids in bars will have no memory of Dotties. "All those moments will be lost in time, like tears in rain."
I arrived at the Star Bar on Friday with hopes of catching former Dottie's booking agent Rick Dang at the helm of Dang, Dang, Dang, only to be told at the door that the festival might not start on time, or at all, due to a sewer line blockage. I got a drink and waited with a few other patrons. Soon after, the bar had to admit defeat – no toilets, no sinks, no ice machines. Michael Bradley decided to climb on stage regardless and belted out a short set, a mix of intense and melancholy tunes, before calling it a very early night.  (This guy needs to do more gigs, dammit.)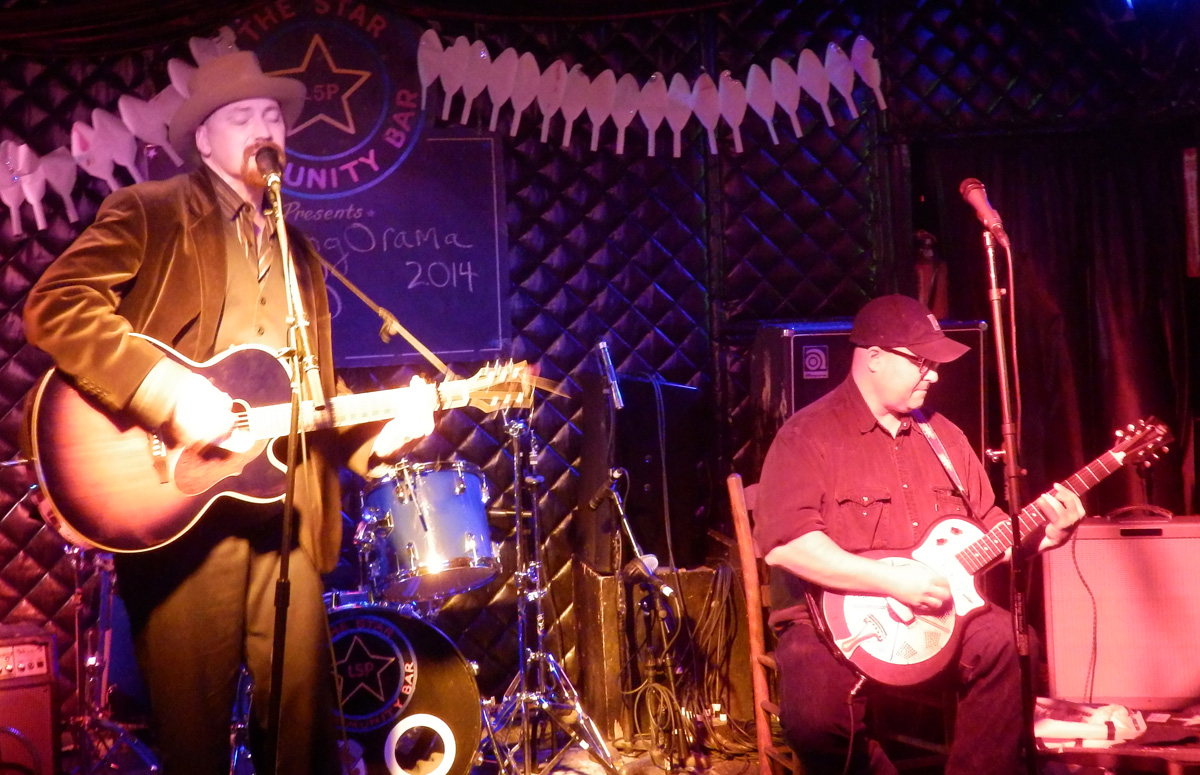 Plumbers arrived. I had a beer at the Yacht Club, borrowed their bathroom, and then made toward the Star Bar only to hear that the plumbers were unable get things flowing. The issue, discovered the next day, was with the city sewer line and couldn't be resolved without municipal help. I did, however, manage to get one of the few Spotted Trotter corndogs that were fried up. I'd say a distant second to Palookaville, which is to say a damn fine dog. The sausage itself was the best part, with a really nice snap to the casing and very flavorful meat. They needed a jalapeno batter option, however. Saturday I arrived in time for Hip to Death, now operating as a 2-piece plus backing track. The guitars are all but entirely buried under fuzzy effects, with shouted, often monotone vocals out front making for a weird combination of atmospheric noise and angry punk. I'd like to see a live rhythm section, if for no other reason than it would give me more to look at.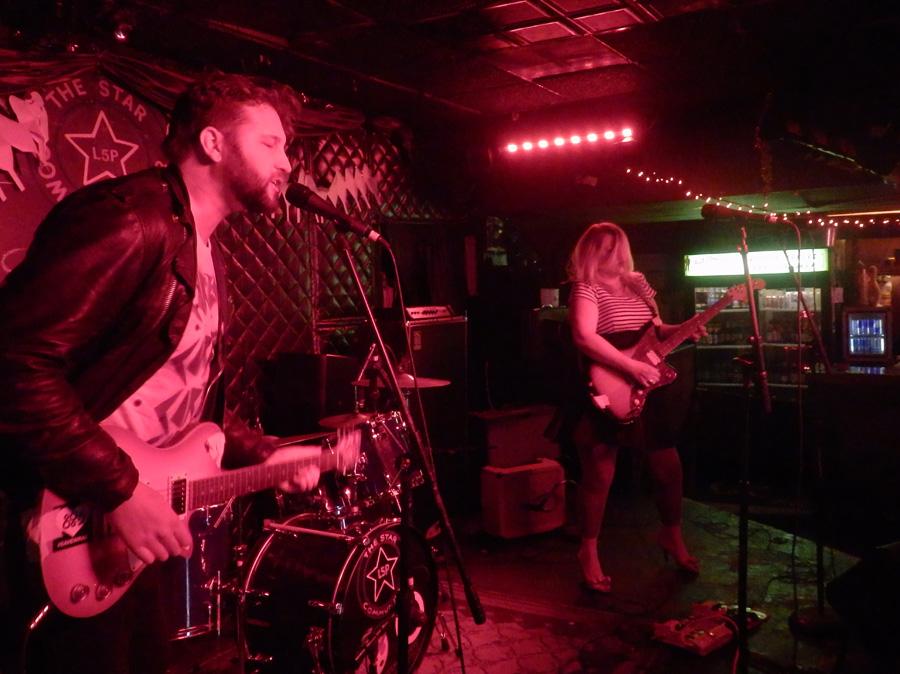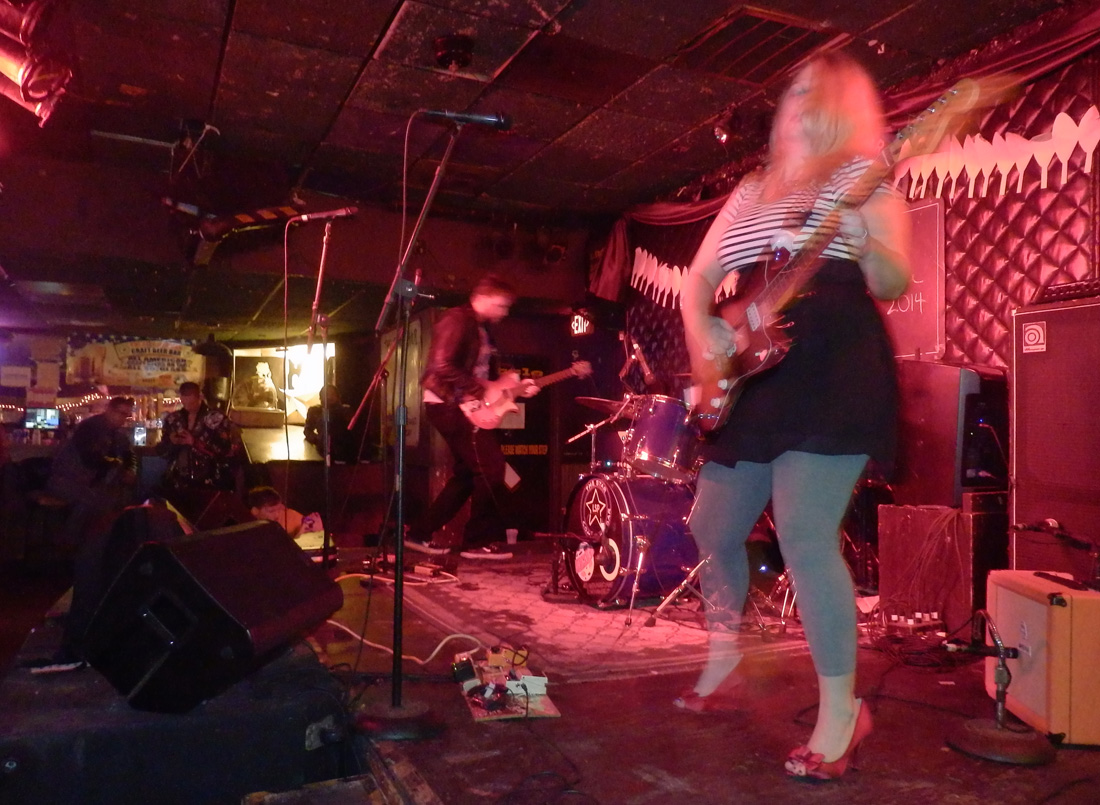 As the city water department worked outside, Glen Iris banged out their peculiar RAWK inside. A little less chaotic than Brass Castle, but still rife with unexpected shifts. Energetic, but not quite to the point of frenetic. One of my favorite local acts.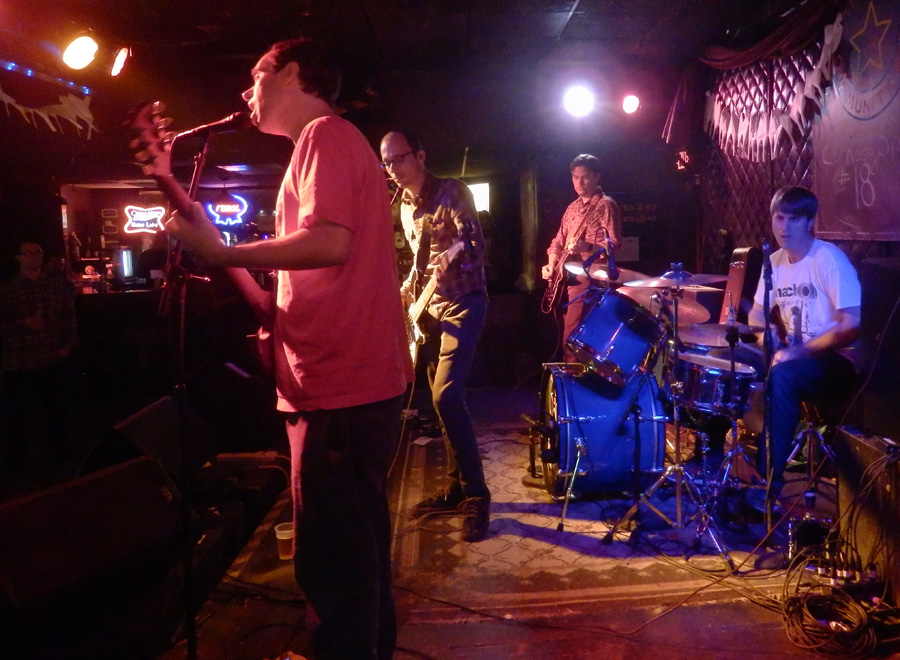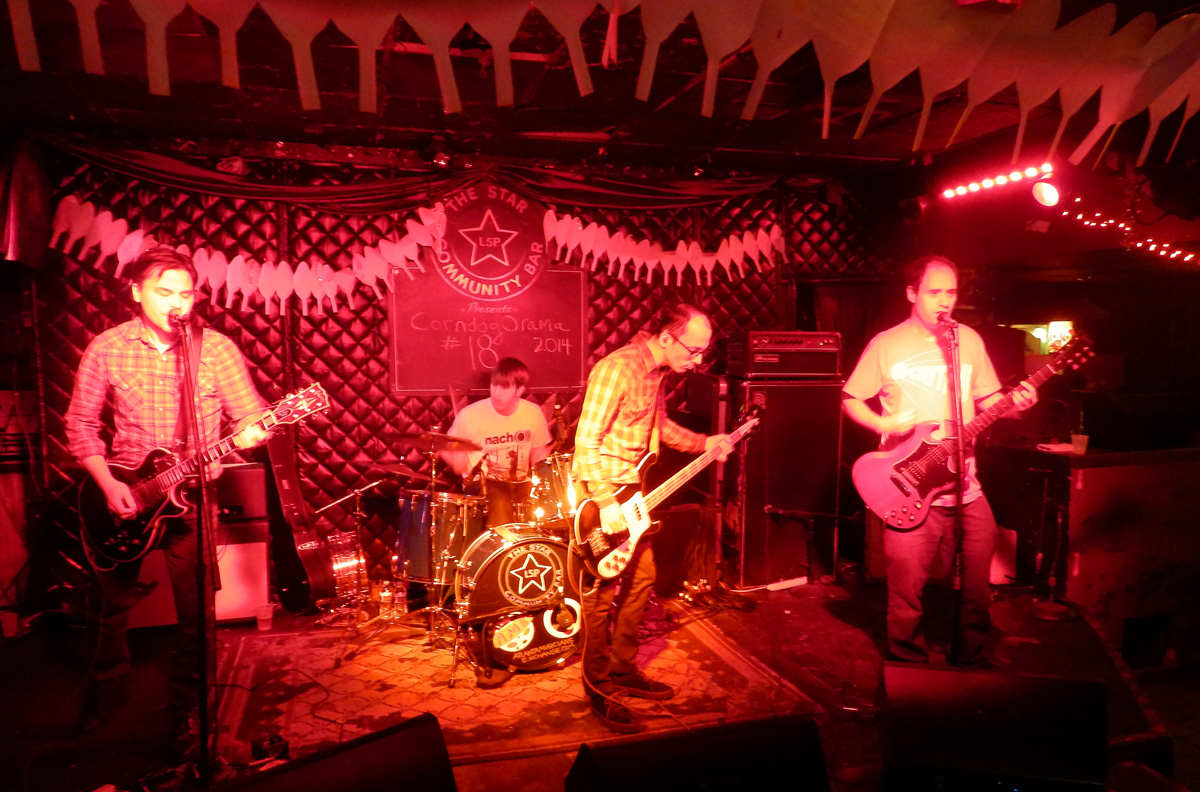 I took a break, did some record shopping and glanced at the newspaper, before returning to find Higher Choir in the midst of a classic rock block – ZZ Top, Edgar Winter Group maybe, a crunchy cover of Spoonful – all done perfectly, technically speaking, but I wasn't in the mood to revisit the radio of my early teens. (Did I mention I'm old?)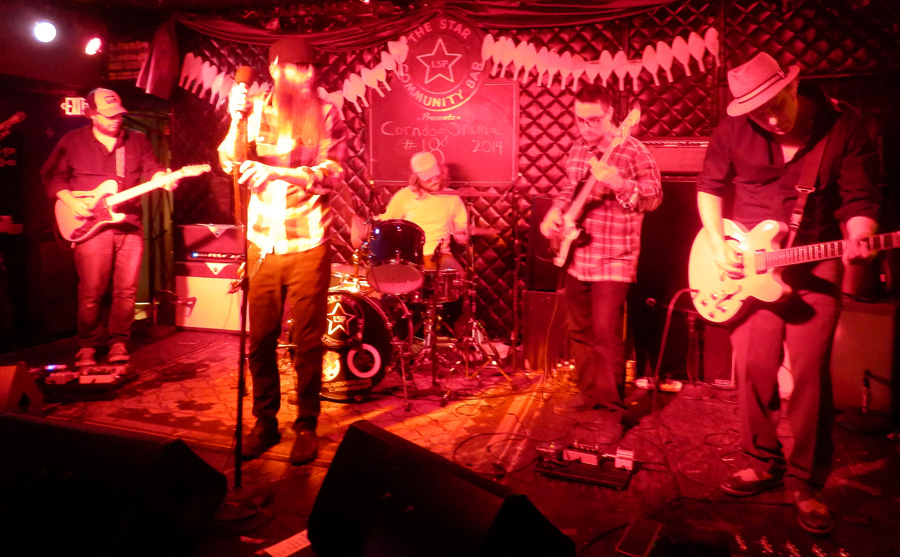 What could have been the house band of the Earl and/or El Myr stepped up, Highriders (I think), to do very simple, straight up rock, something between the Stones, Wire, and the more rocking end of the Neil Young spectrum.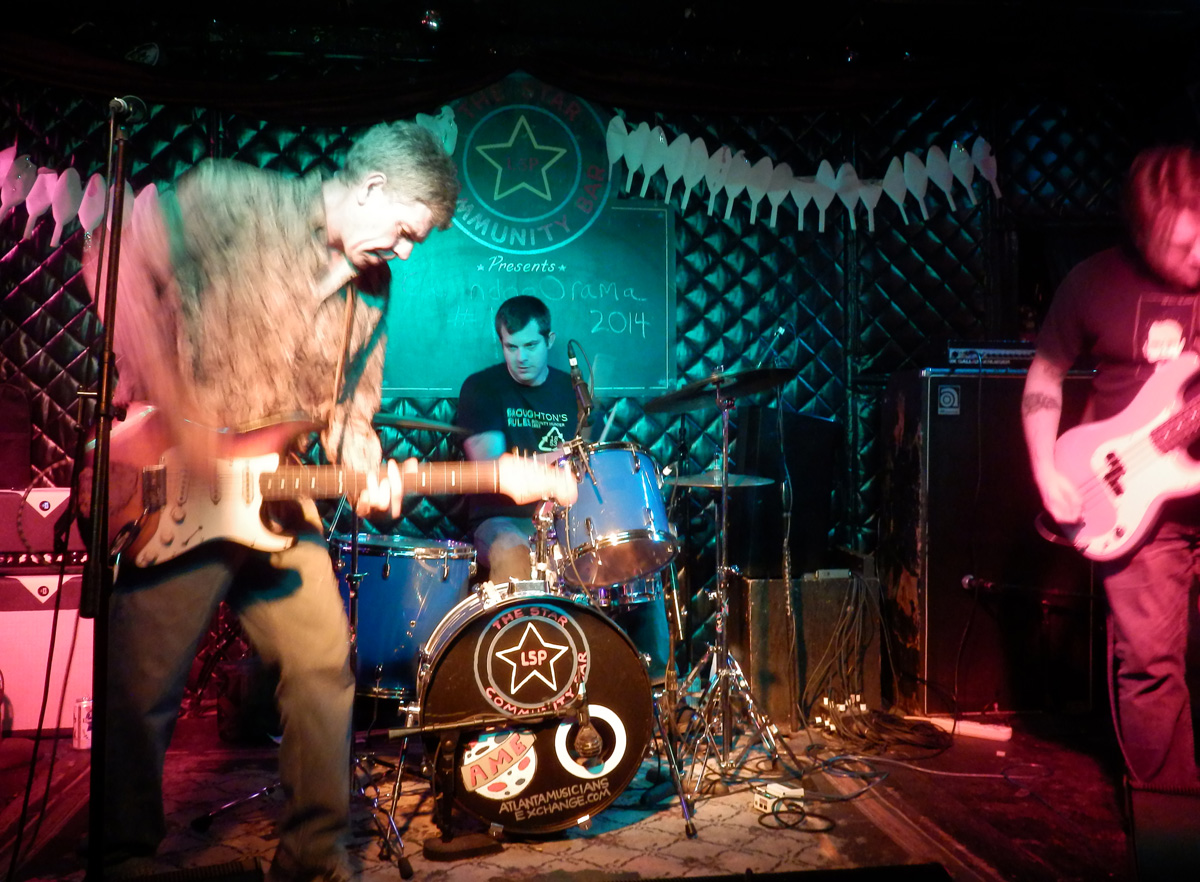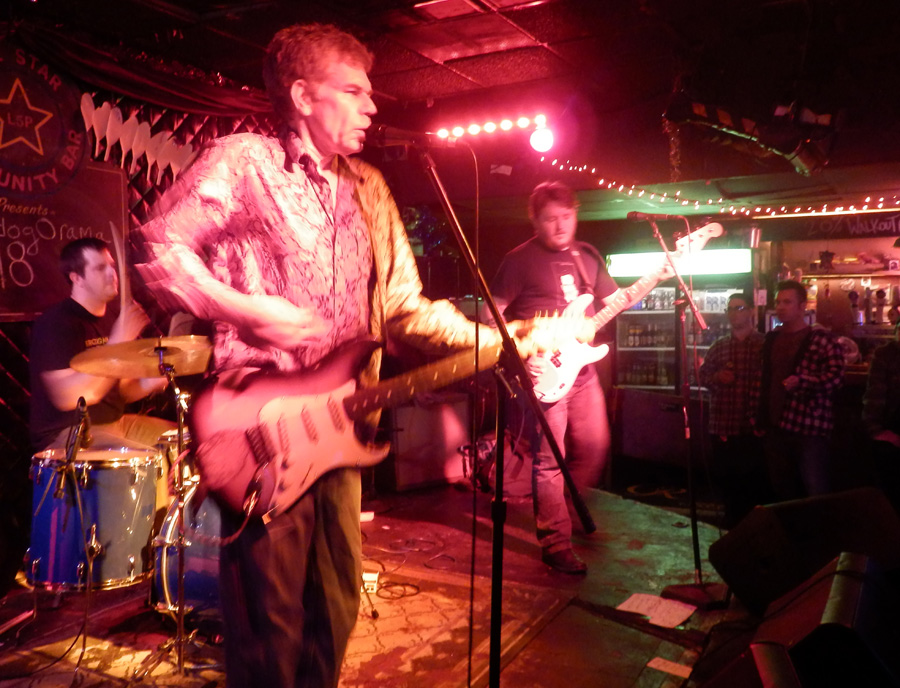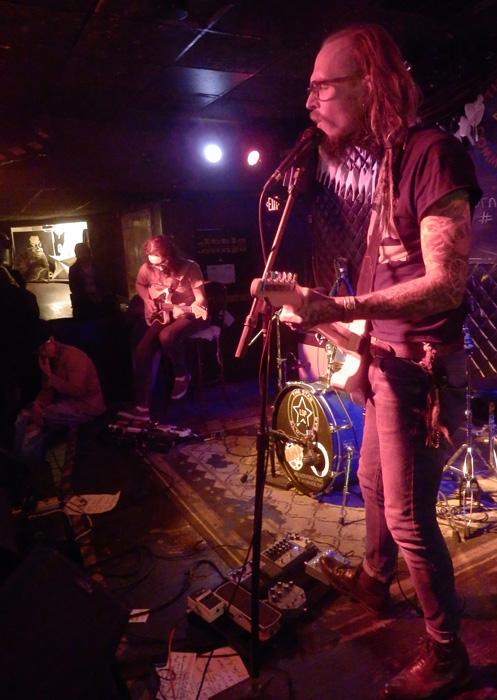 Spirits and the Melchizedek Children look like they're about to pump out the soundtrack for industrial goth night at Chamber, but you can't judge a book by it's cover. Instead, the 2-piece produced atmospheric ether and cotton candy and dude I am sooooooo hiiiiiiiiigh I can't feel my legs. It's not hard to be pretty with this much Vaseline on the lens, but if you like the soft, dreamy stuff you should immediately track this down.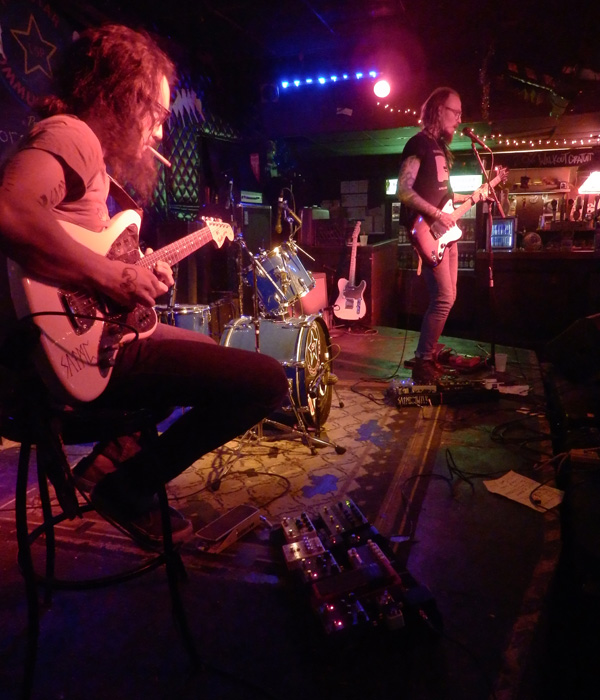 Dave Railey, Corndog founder, is featured in /Smoke Signals\. I swear. You can see him there on the left in this person's massive fucking phone.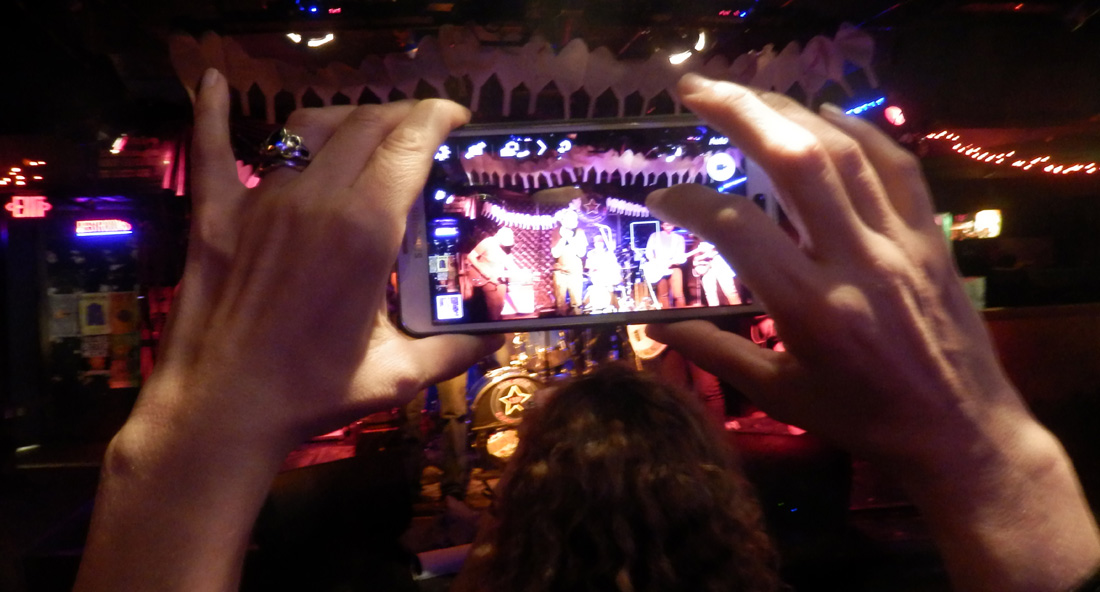 Mellow, occasionally melancholy, really gorgeous stuff – the perfect soundtrack for seasonal affective disorder.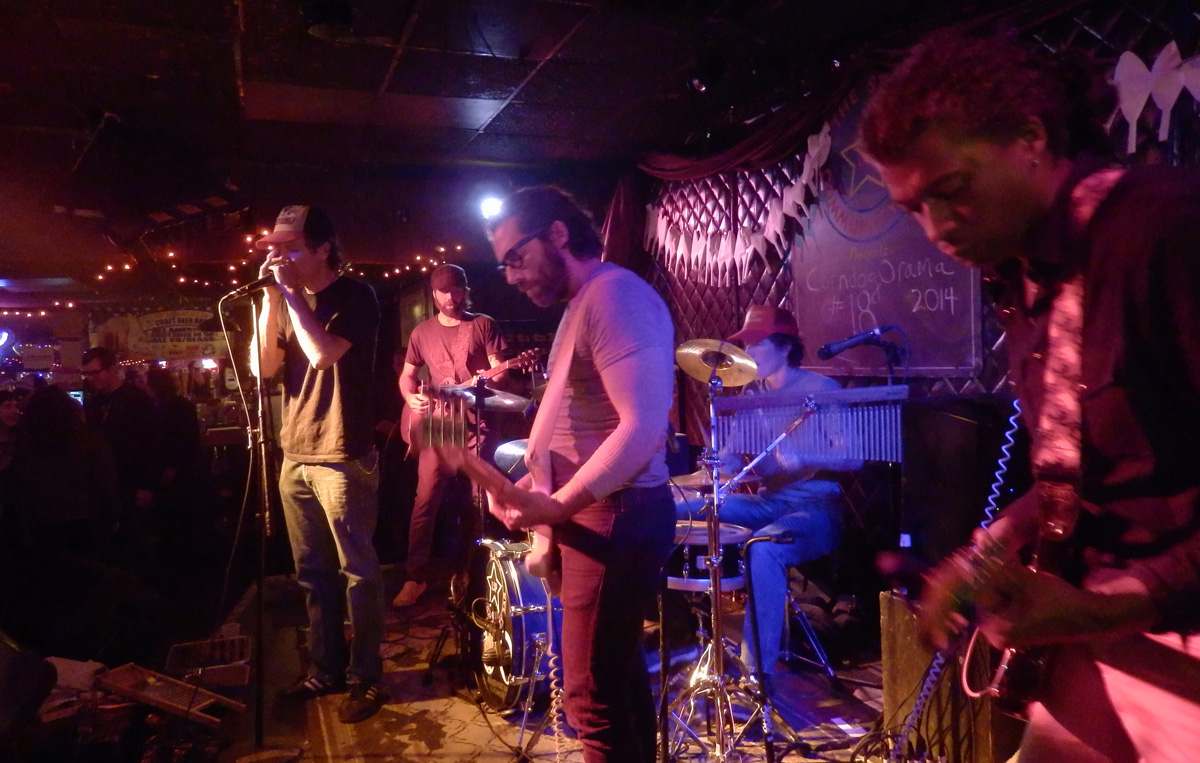 Skin Jobs do hard, fast, percussive stuff with mostly monotone vocals, very reminiscent of a few Fugazi tracks.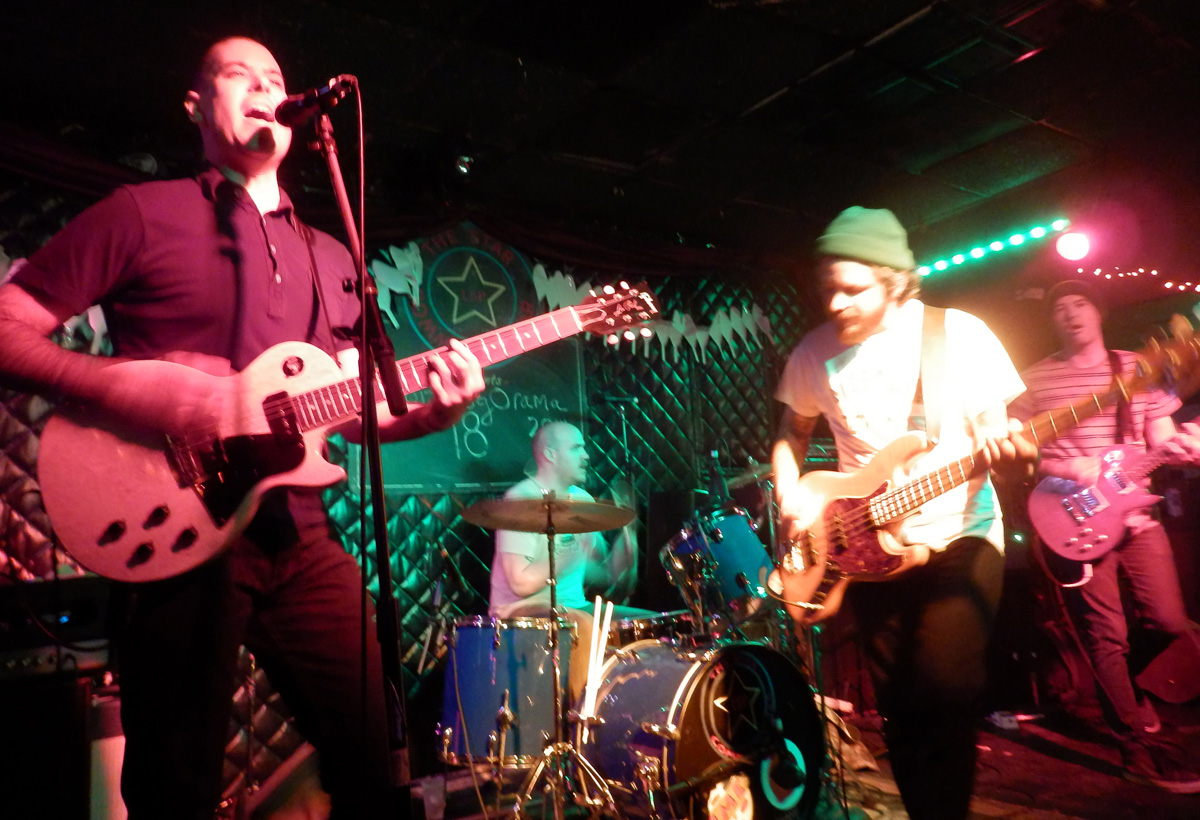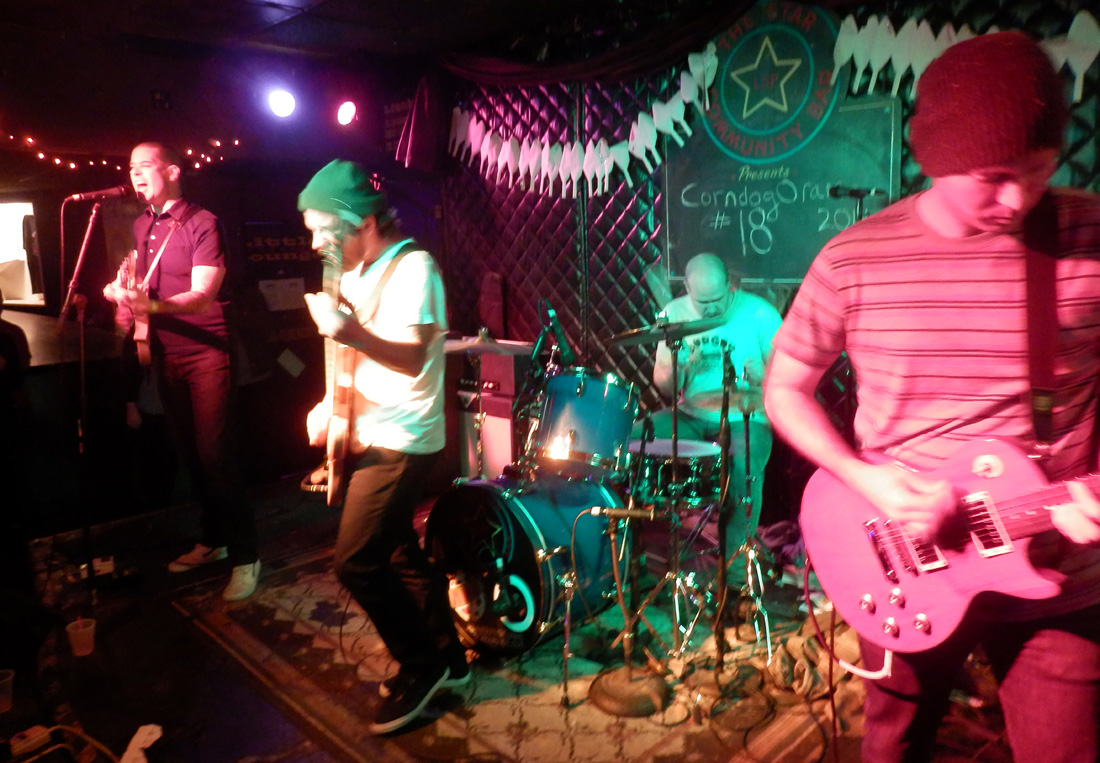 I dig this a lot – for about five songs. Then I'm suddenly tired of it. Fortunately, at an event like Corndogorama there is plenty more to come so a few songs in I split, still enjoying the band, and walked around L5P a bit. Got a corndog, bumped into some familiar faces, browsed some clothing stores, then back for the next band, Zoners.
It's a bit early, punky Devo meets Jay Reatard, with a dash of Green Day – i.e. hells yes. Fast, a bit mechanical, bouncy stuff.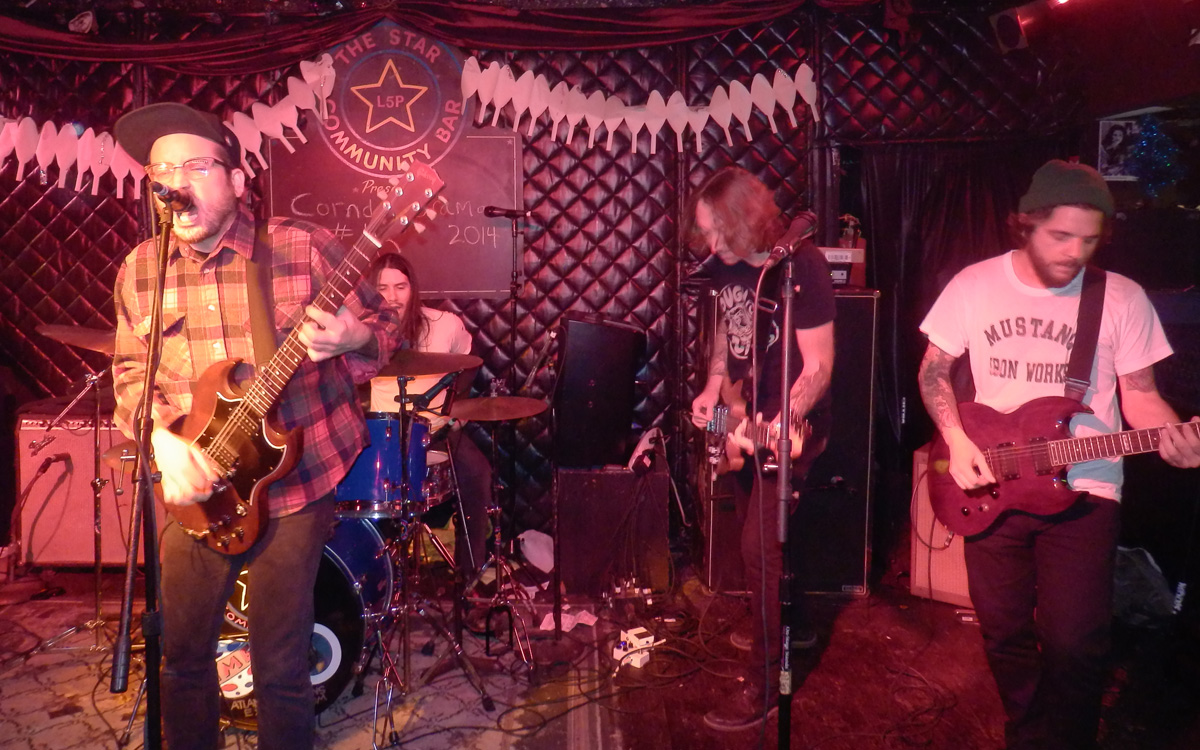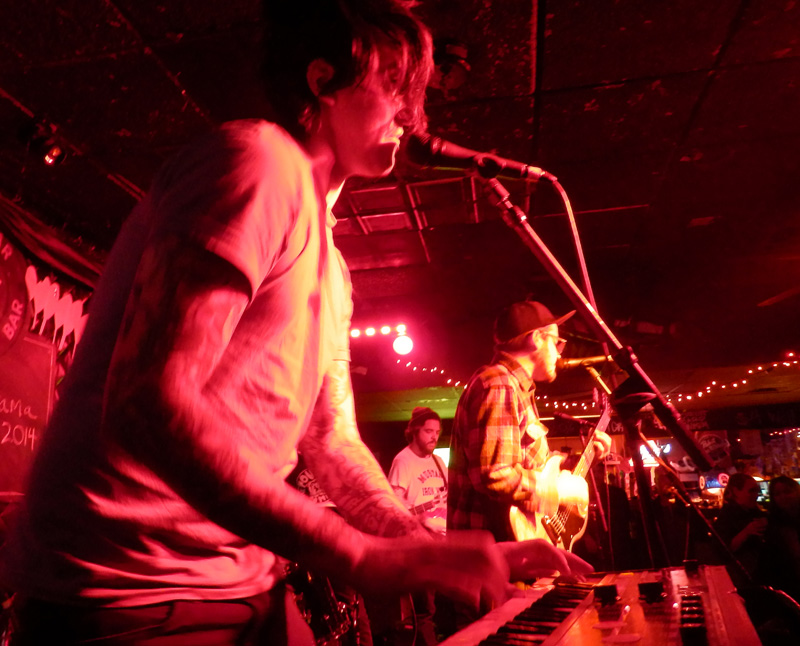 Another style of music I can enjoy thoroughly for five songs is surf. Kill, Baby, Kill could be the children of Man… or Astroman?, literally and metaphorically. (I'm not the only one that is old.) Surf music with sampling and effects behind the roaring guitar.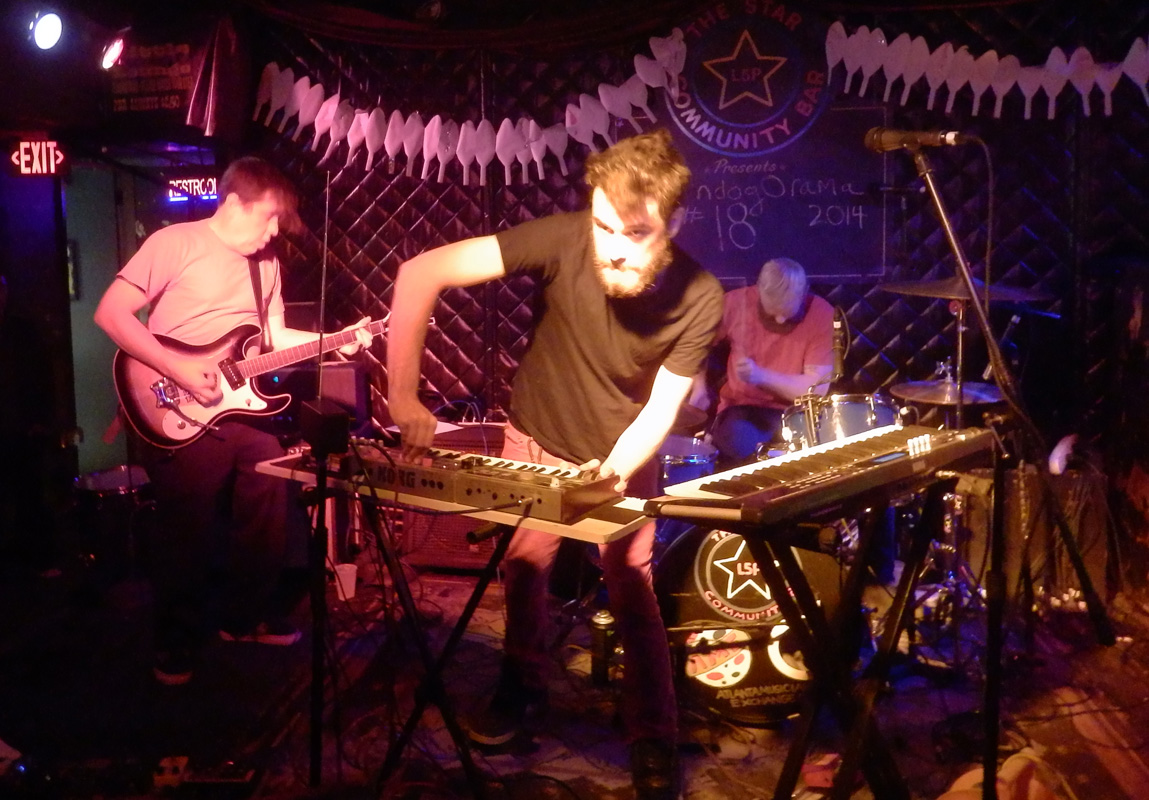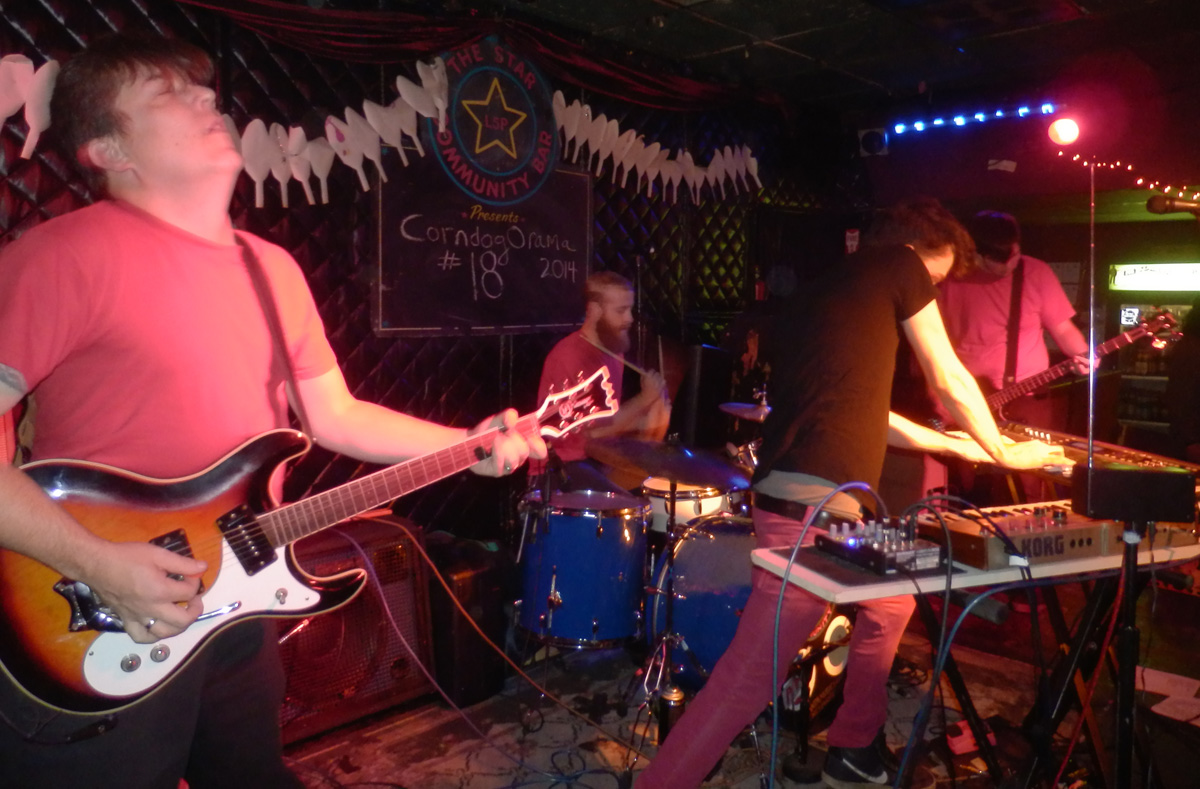 A few songs in, when I needed another break, I decided I'd had enough. Though I wanted to stick it out for the later acts, six hours was enough. There is too much talent in Atlanta to see it all.