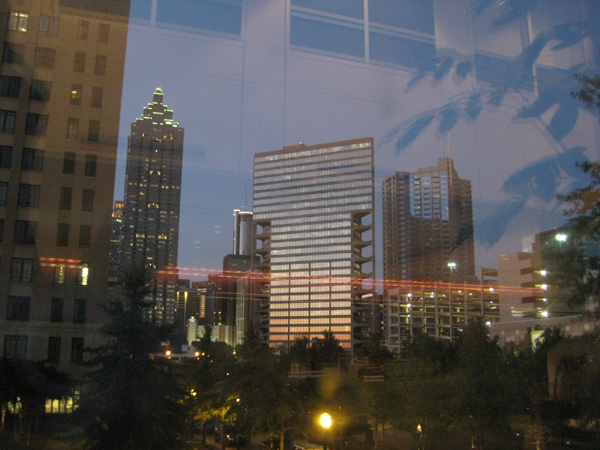 Why do I, a notorious night owl and hater of all things morning, have a photo of Atlanta's skyline at 6 in the goddamn morning? Because I had to drive degenerate CD to his surgery appointment – at 5.30AM. I was half tempted just to stay up but I new I'd need my rest for the weekend so I tried to nap (which I'm lousy at, even at home) in the waiting room. I managed to nodd off for a few minutes, but the light and noise kept me from truly sleeping.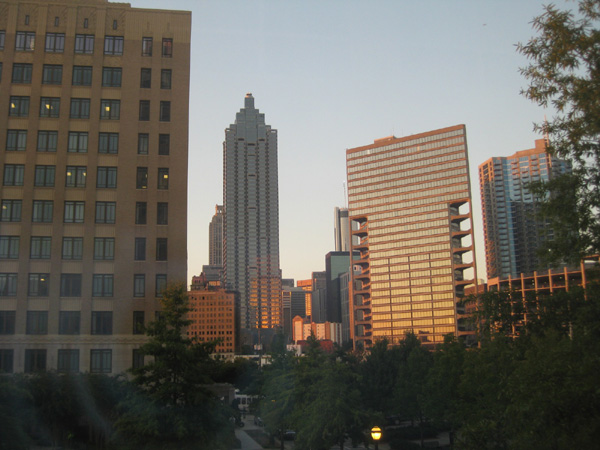 By the time they put CD back together again it was too late to attempt a real nap at home. Instead, caffeine and the desire to see The Woggles again after a long, long time got me going for the evening's festivities.
I've lost track – was this the second or third Myopic I Ball? I don't suppose it really matters. There are so many little events and festivals in Atlanta it's impossible to keep track of them all, much less attend them. I arrived late, missing The Mermaids. I've been meaning to catch them so I was dissappointed but they're local and play often so I'll get the chance again.
Instead, some familiar faces behind the turntables were spinning up some fine garage and R&B tunes to a well-dressed crowd. (Knowing The Woggles would make me sweat up a storm, I opted to dress down.)
Then comes Myopic I – 60′s garage rock with psychedelic stylings.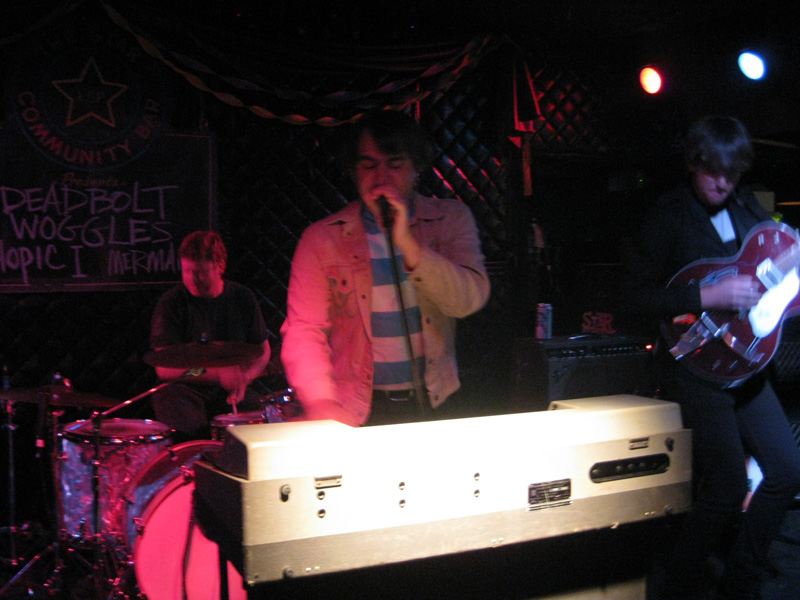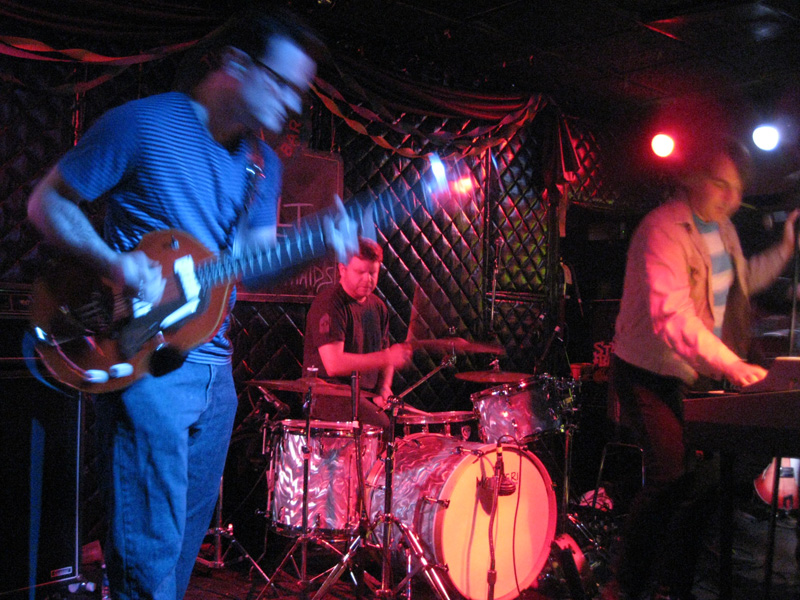 It is tough to review a band when you like the individual members and you like the other bands the members are in, but you don't like this particular effort. Myopic I are one of those bands for me. The vocals are a little atonal, the presentation a little uneven, something. I can't put my finger on it but after 4-5 songs I gave up and retreated downstairs to socialize with other degenerates.
The only thing I don't like about The Woggles is trying to capture them on film. Manfred never stops moving and the rest of the band get dragged inot the fray at random. I hate using a flash but occasionally it's necessary with The Woggles. Otherwise all your photos look like this.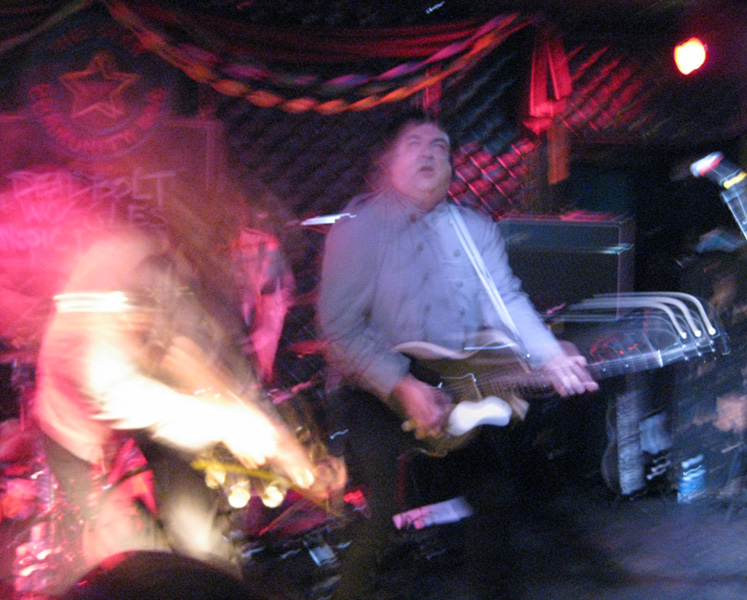 I did my best, however, and managed to stop dancing myself and catch Manfred in rare moments of comparative calm for a few pictures.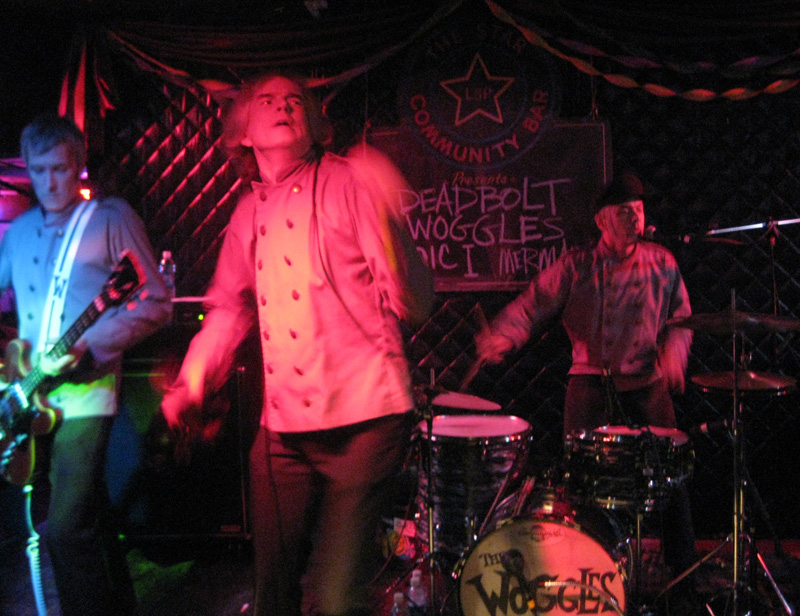 He's a man determined to whip the crowd into a frenzy, an easy task when the room is filled with home town fans grinning ear to ear and shaking all over.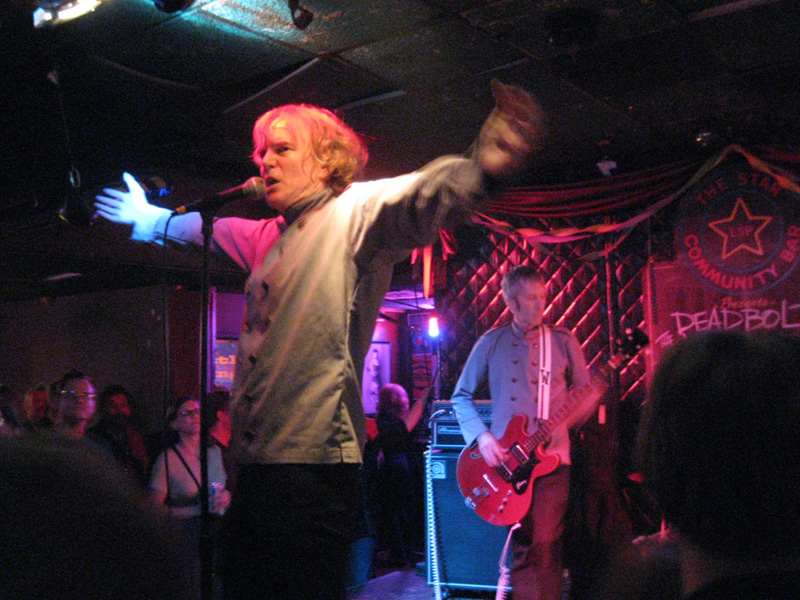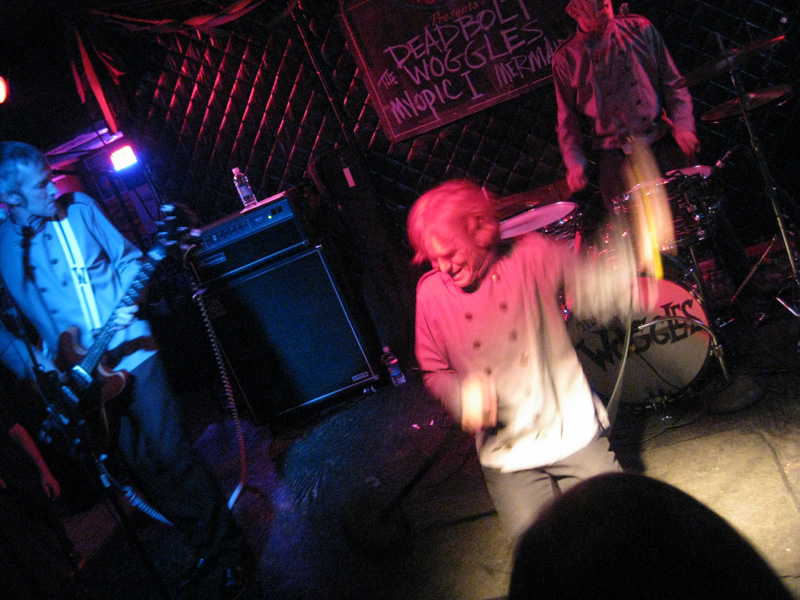 The whole band came up over the monitors and out into the room to join in the fray.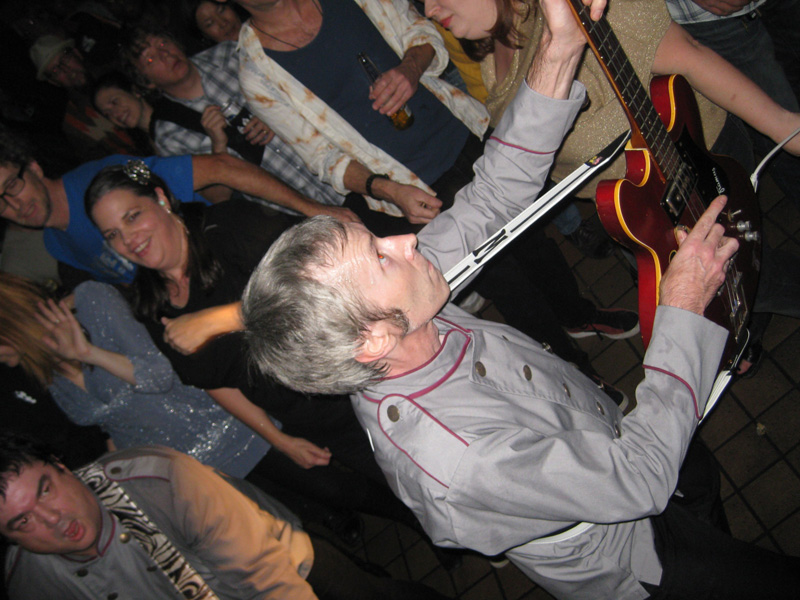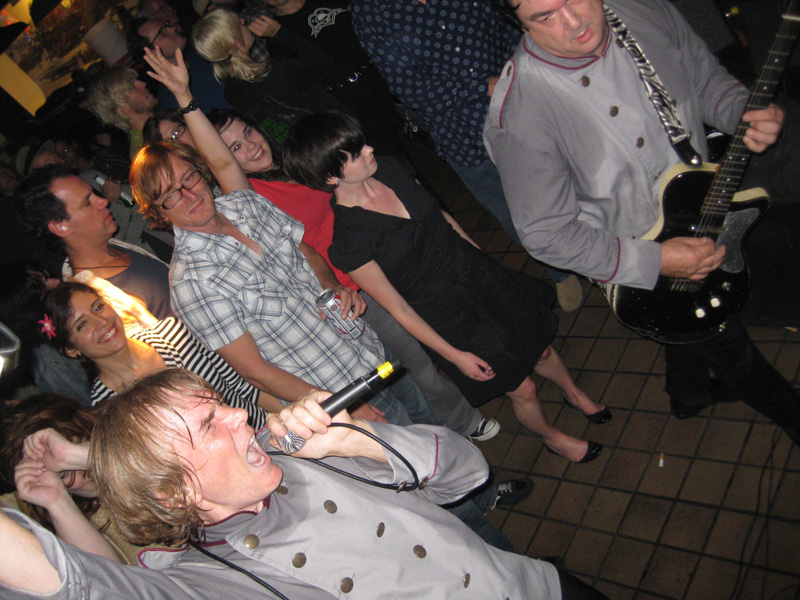 The crowd demanded an encore and got it. They demanded a second but were denied. Headliners Deadbolt had yet to go on but I'd had enough after rising early. I wandered out into a chilly night, fall having finally arrived. Brrr!