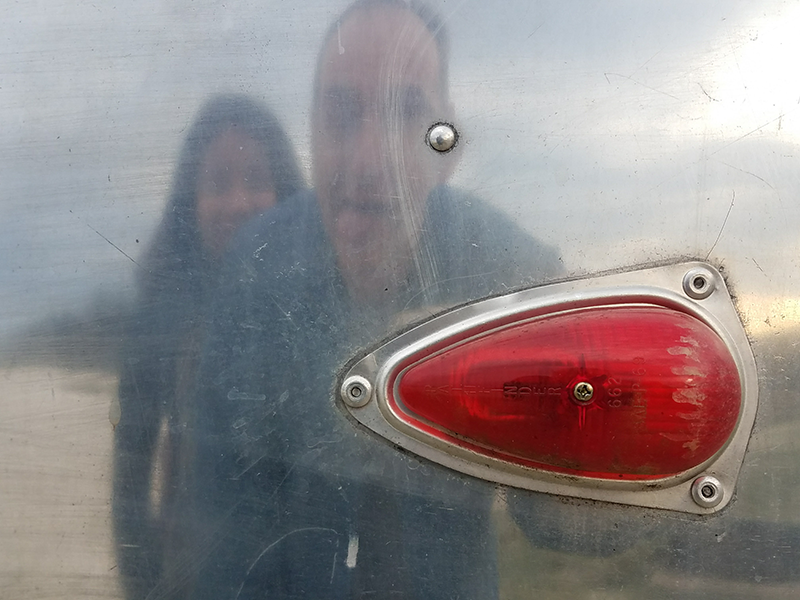 The last few years we've run amok for New Years – London, Panamá, Nicaragua. This year, we spent our time and money on a house so we hadn't planned the holidays until they were almost upon us. We snagged the last camping spot at Fort Clinch State Park a little more than a week before New Year's Eve.
Amelia Island is north of Jacksonville on the Atlantic coast, just south of the Georgia border. Fort Clinch State Park is on the northern tip of the island looking out across the St. Mary's River at Cumberland Island. You're not guaranteed good weather in winter that far north, but we only had one chilly night and we'd gone prepared for it with piles of blankets, the makings for hot cider, and a heater for the kids' tent. The "primitive" camping spots are not recommended, sitting just off the road near the loop of RV-only spots. The only thing primitive about them is that they lack electricity. The River Campground is wooded and some spots feature a view of the river. Some of the River Campground spots are too shallow, others are right against the bath house, so do some research before making a reservation.
The park features the eponymous Fort Clinch, a brick fortress right on the beach. You can get a tour for $2, or hike past the visitor's center (or approach from the beach) and gawk for free.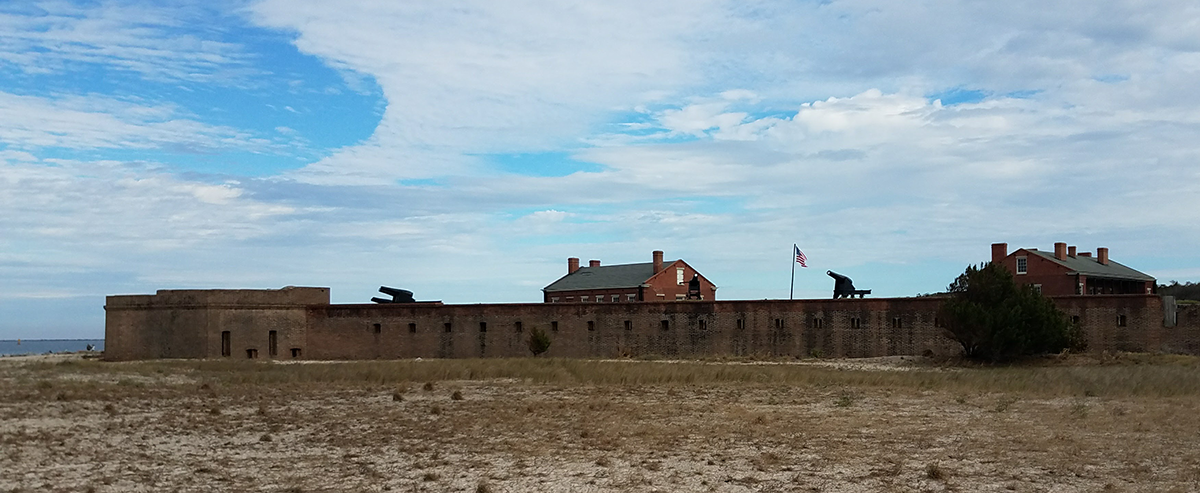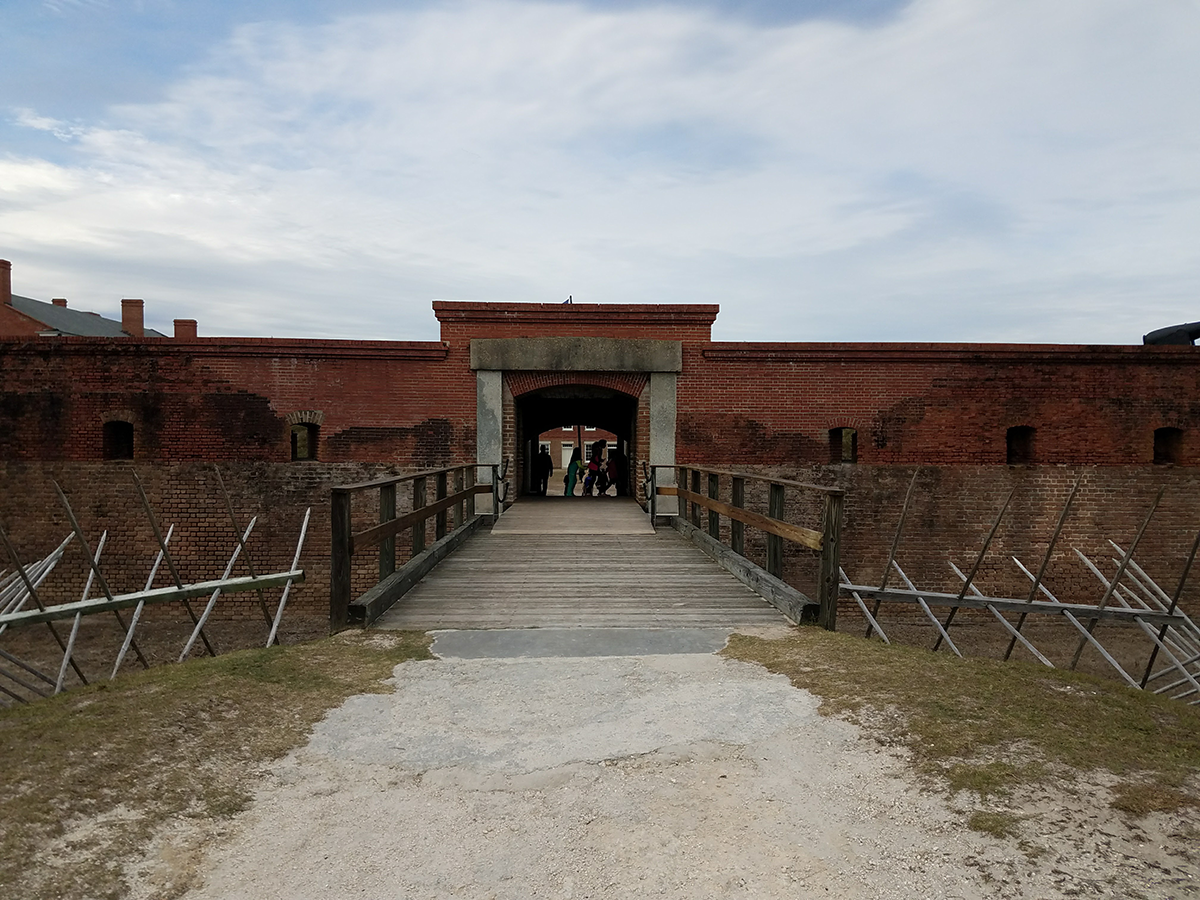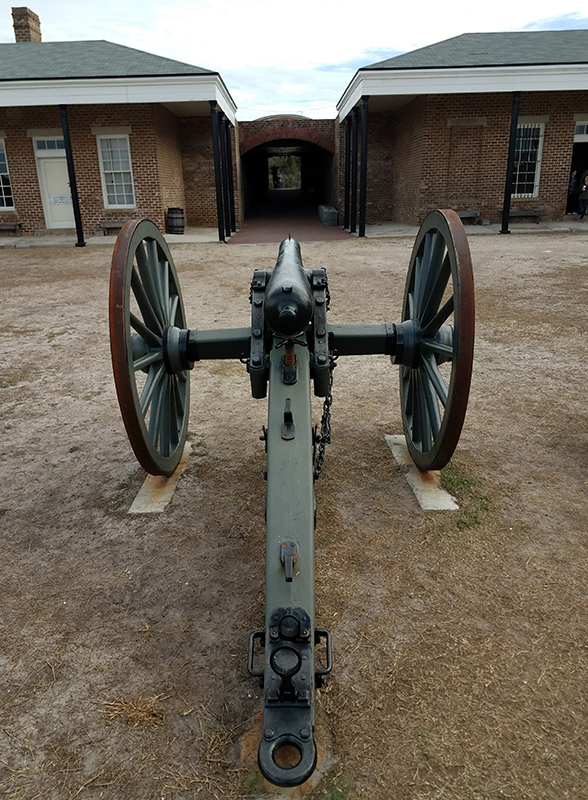 There are some canons atop the walls, a few rooms done up in Civil War period style, and sweeping views of the water (click the link, click the image to zoom, scroll around for the full view), but for me the best features were the brick barrel vault ceilings.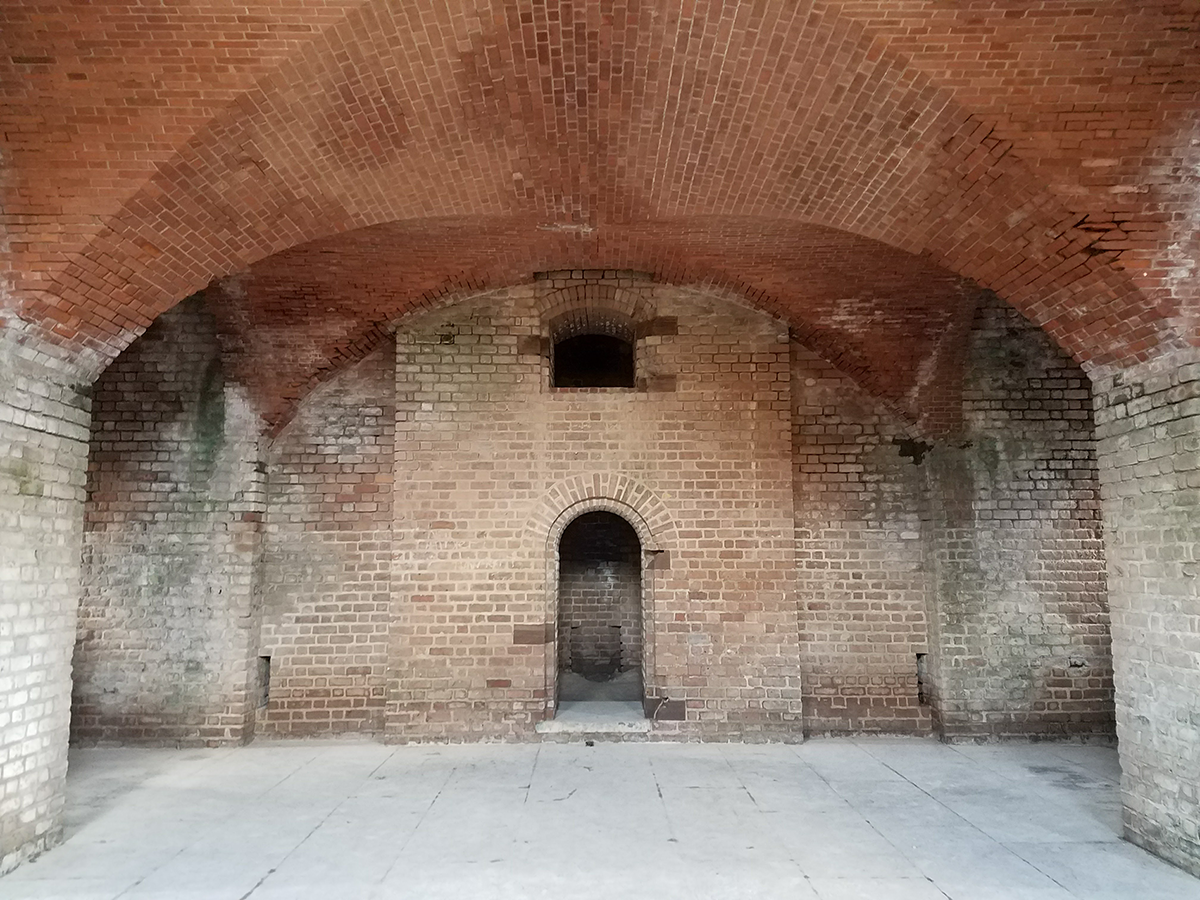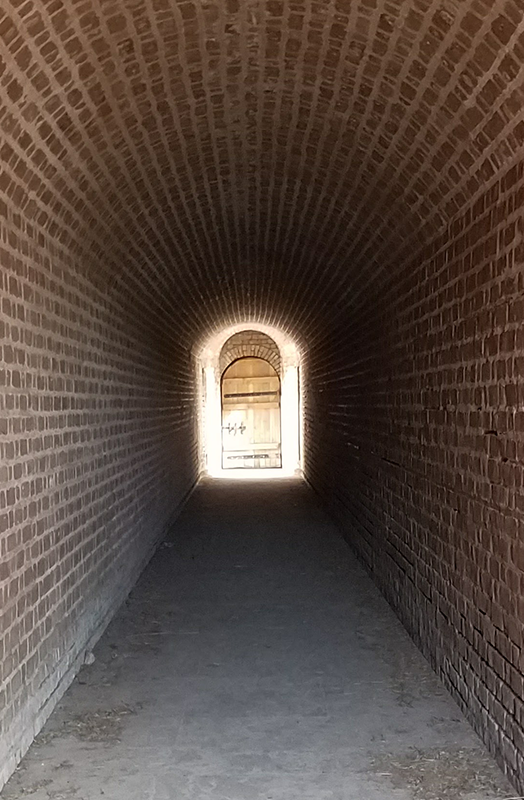 "The corridor extends thirty feet north and ends in a wooden door. There are exits left and right."
"I check for traps!"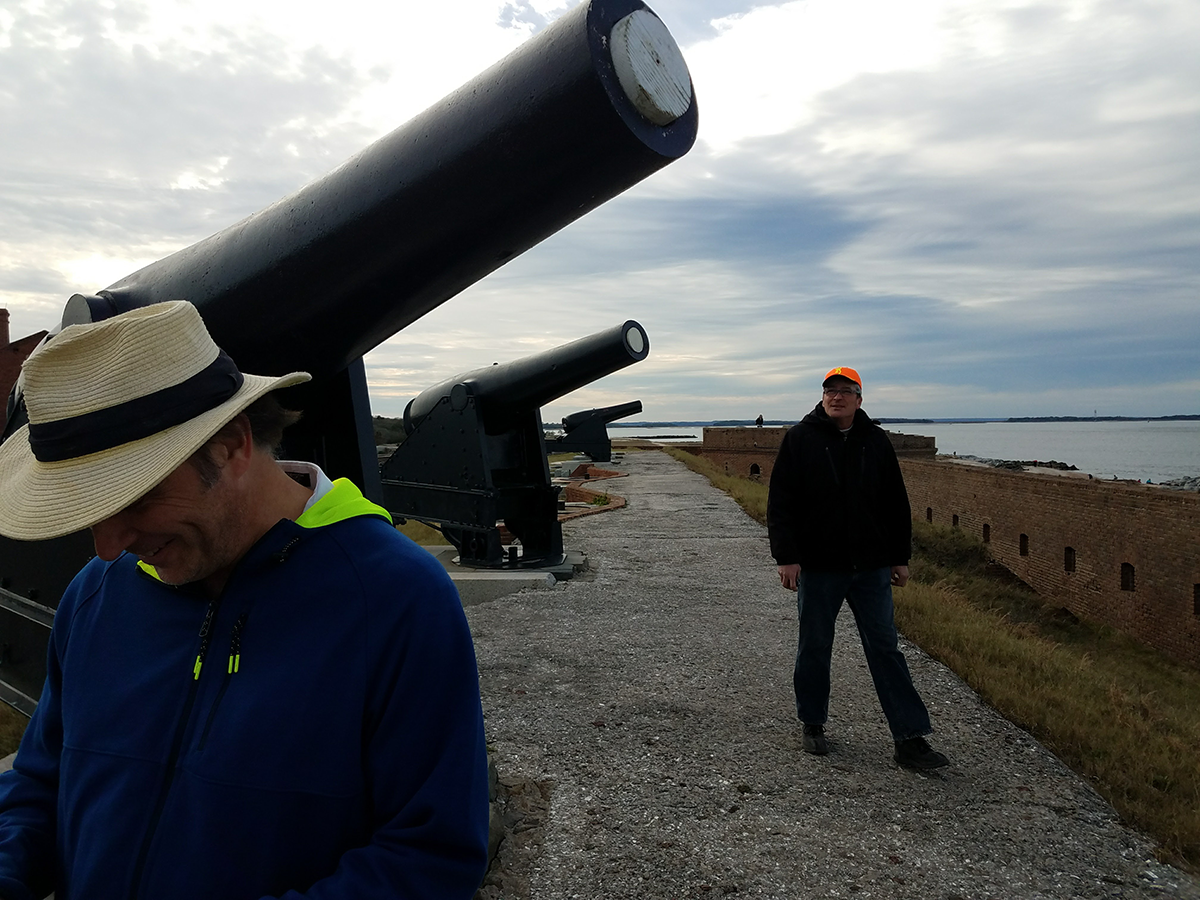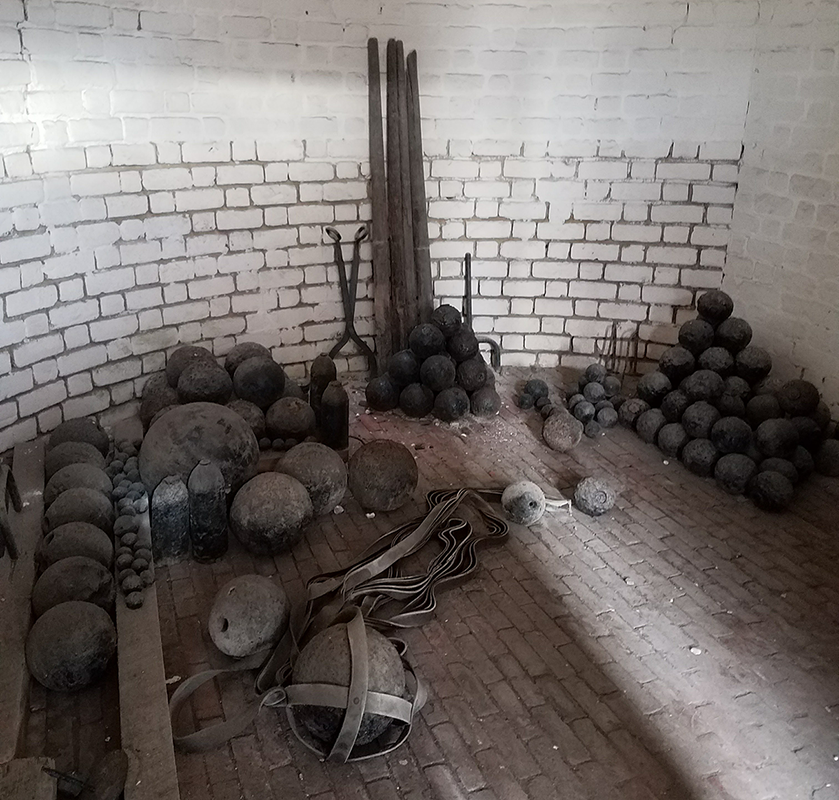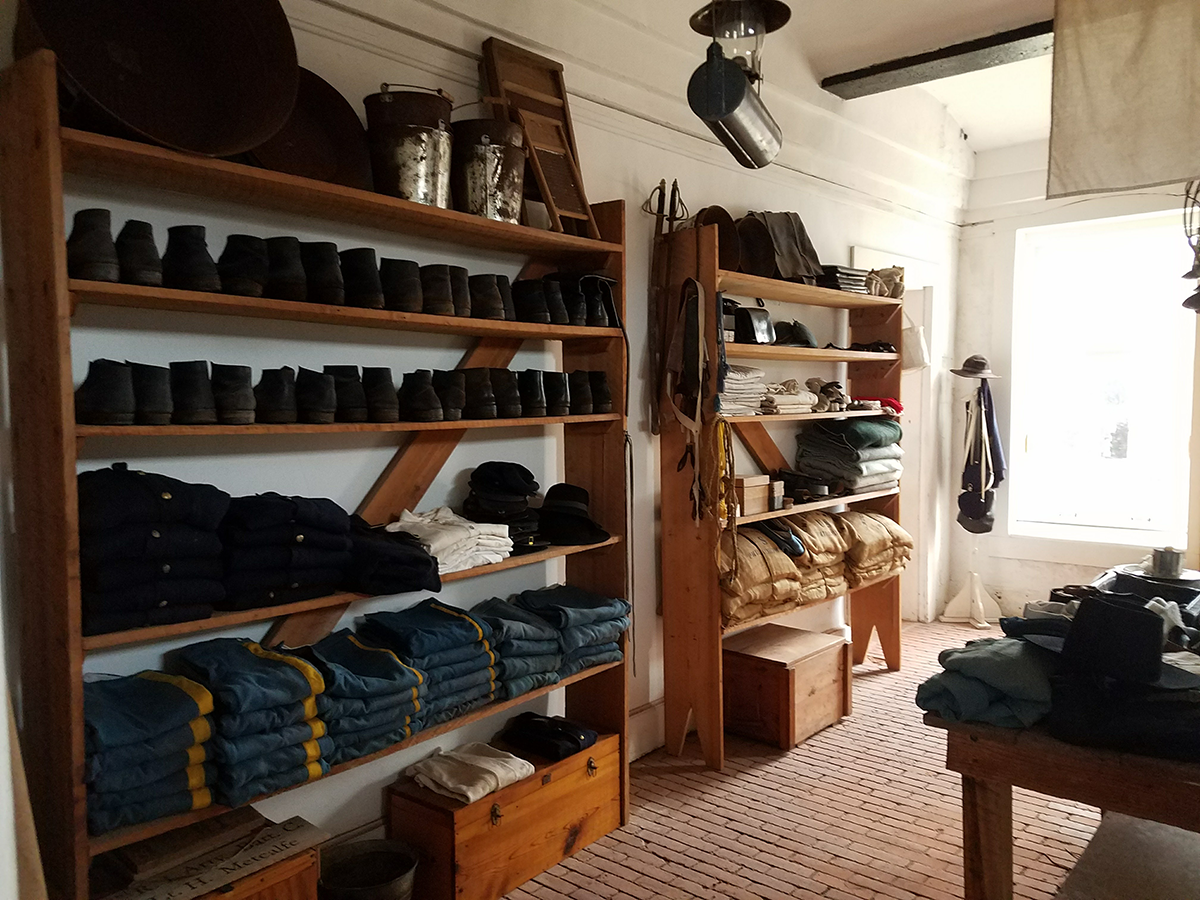 The fort hosts some candlelit tours and costumed actors as well, but the real beauty of the park is nature itself. The beach is renowned as a depository of fossilized shark's teeth. The inland side overlooks a vast marsh, punctuated by a lighthouse. There are trails through the forest,  between green ponds and under Spanish-moss and live oaks, and wildlife everywhere. In our ramblings, we spotted dozens of dear, and armada of armadillos, various sea birds, dolphin, osprey, possums, and raccoons (secure your campground at all times!)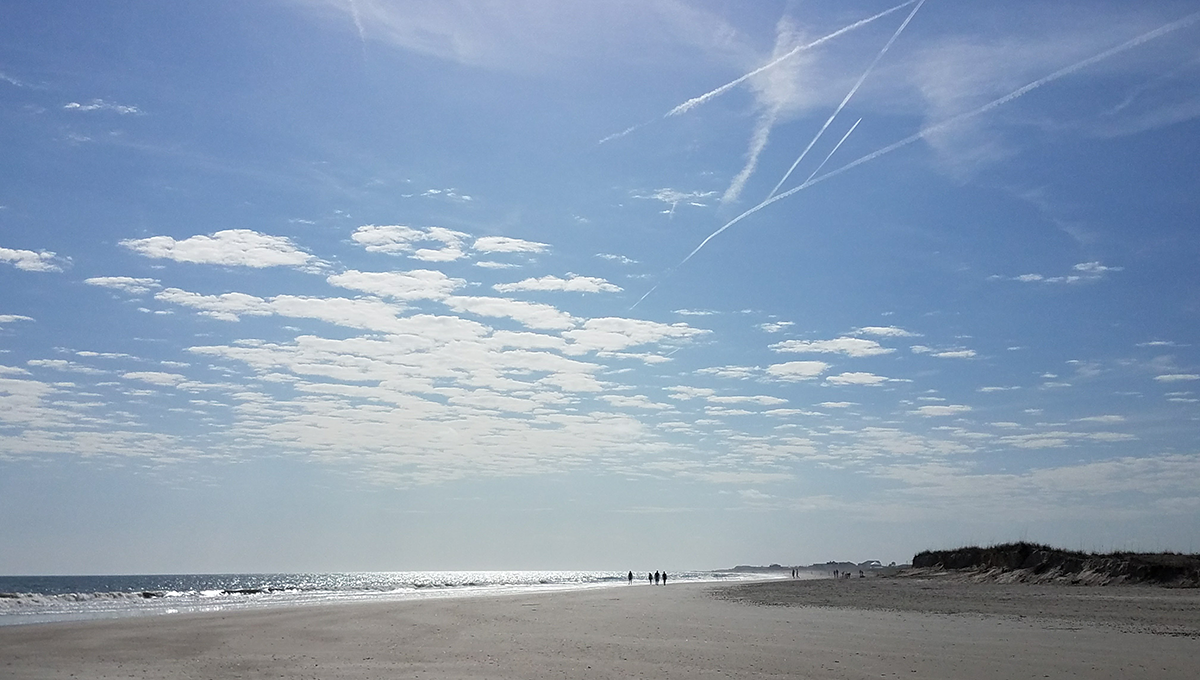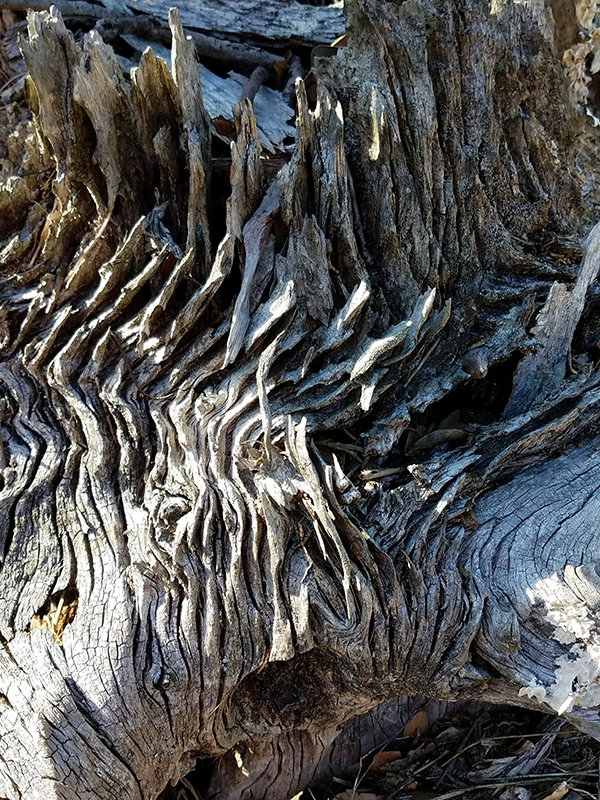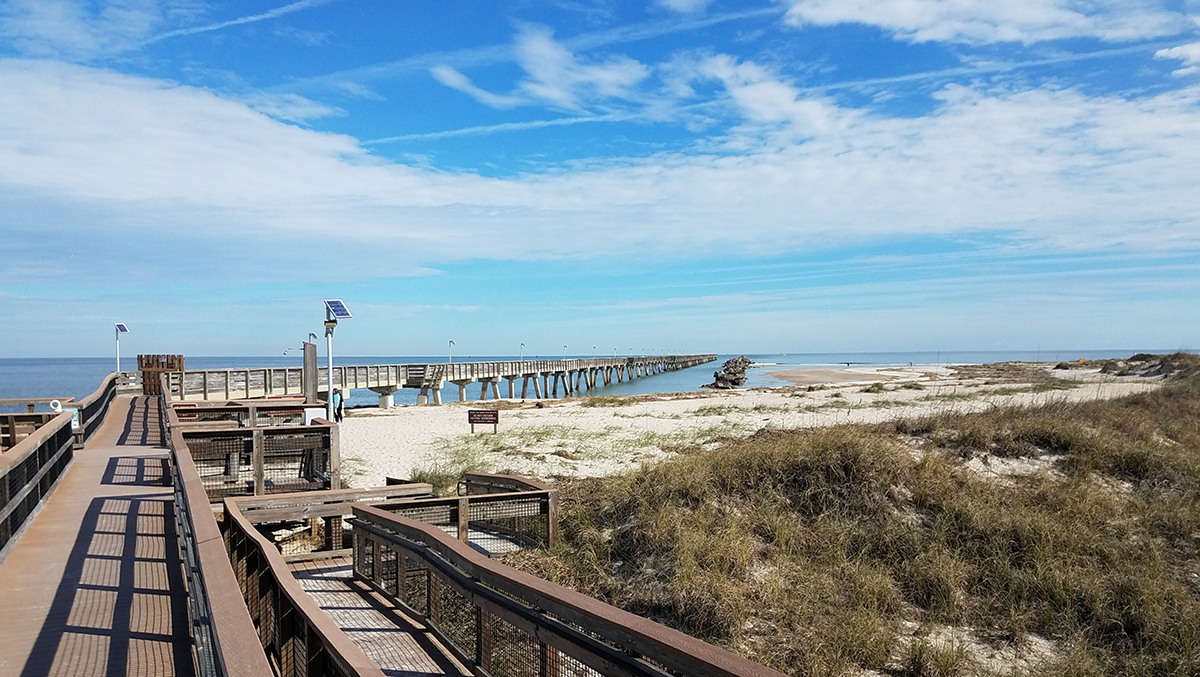 Unfortunately, the half-mile-long fishing pier has been closed indefinitely due to damage suffered during hurricane Matthew.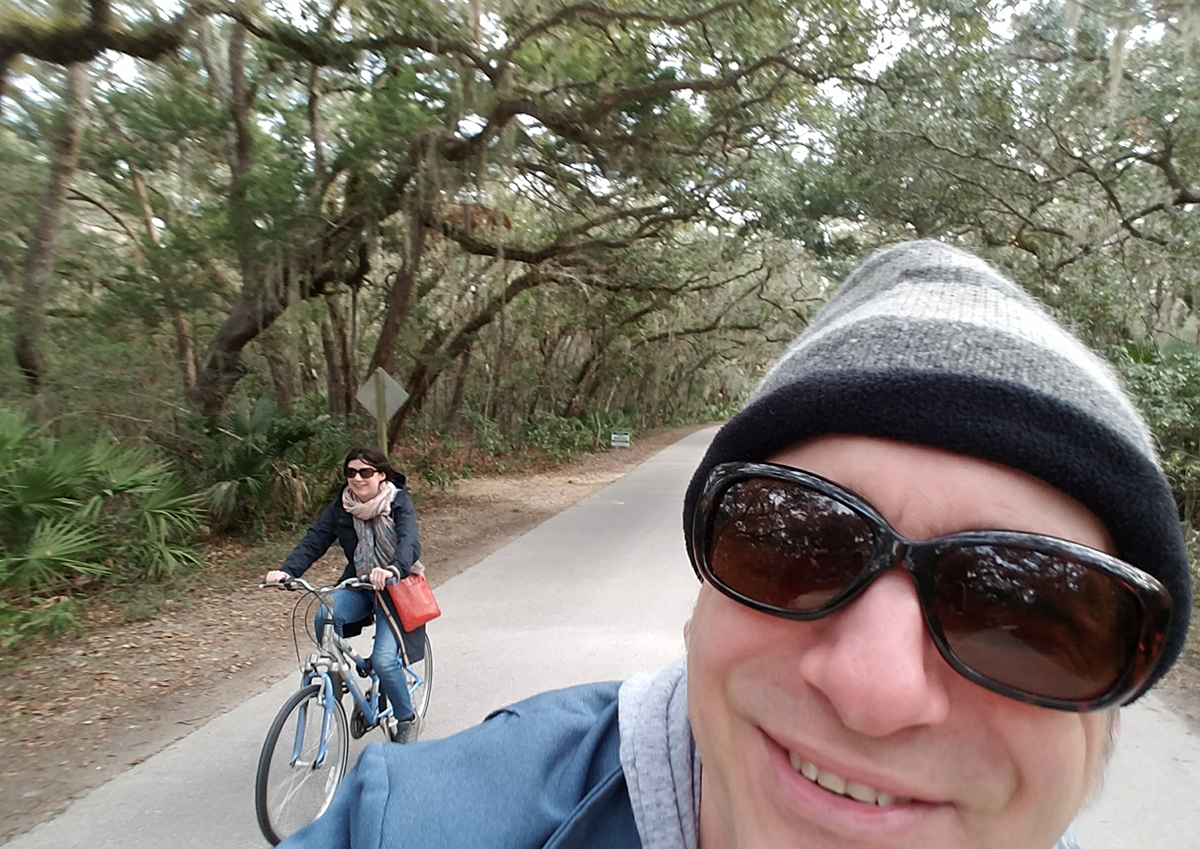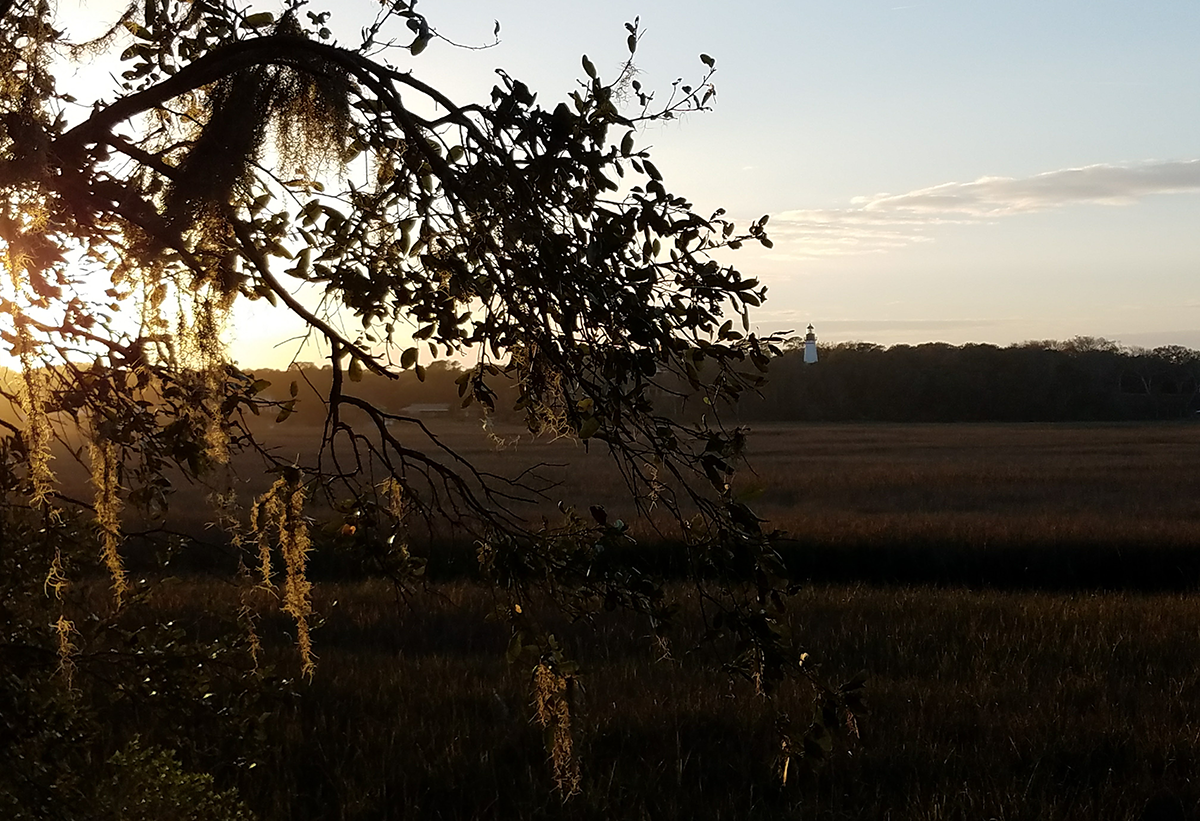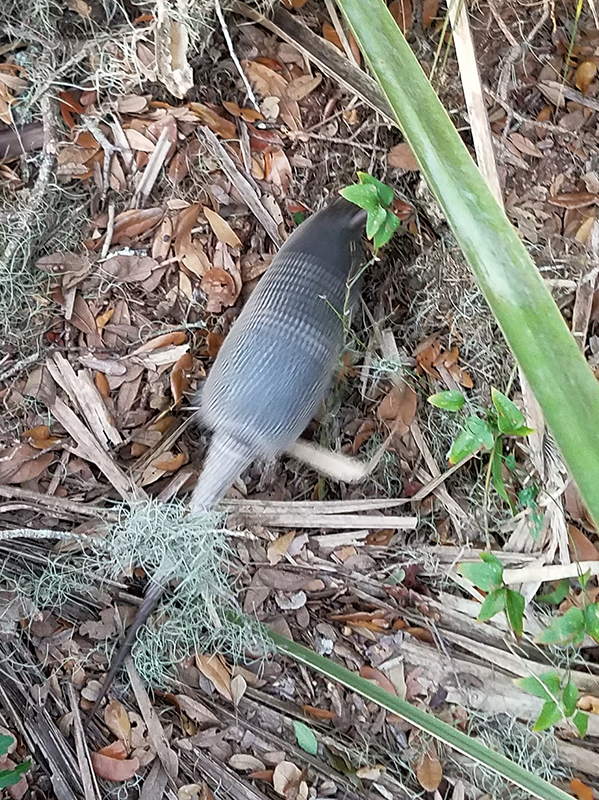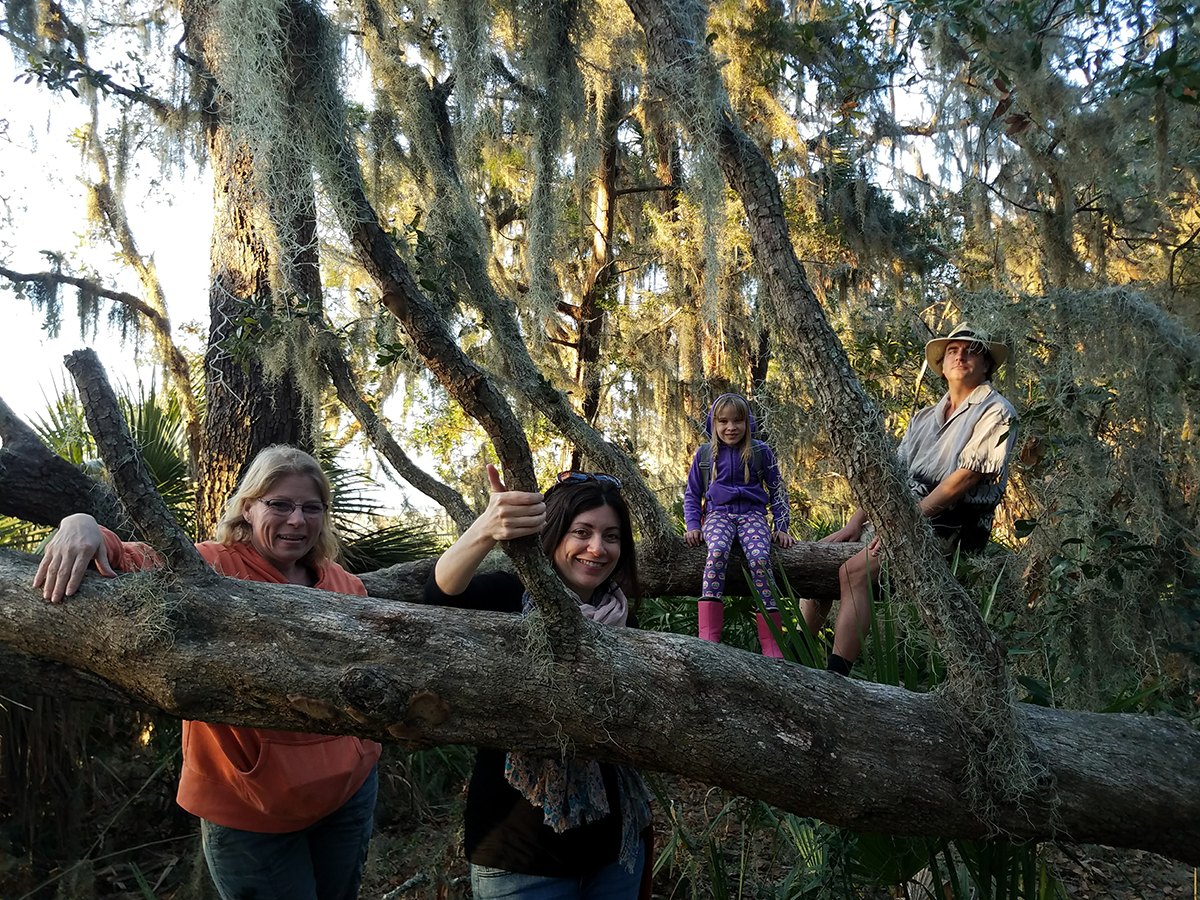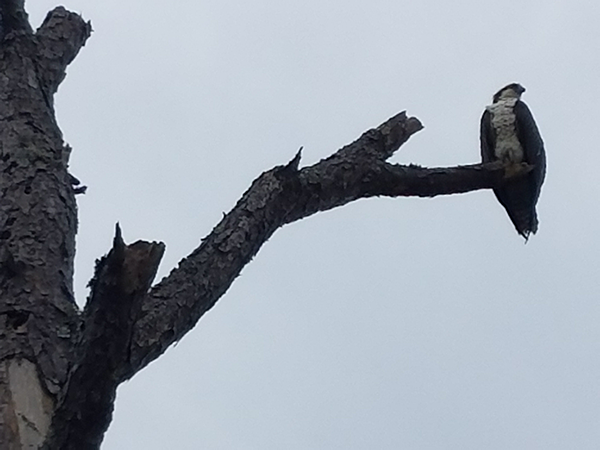 If that ain't enough, Fernandina Beach is only a couple of miles from the park and has a charming historic town center. There are also big box retailers of all stripes nearby so you can stock up on whatever you don't want to bring or forgot to pack.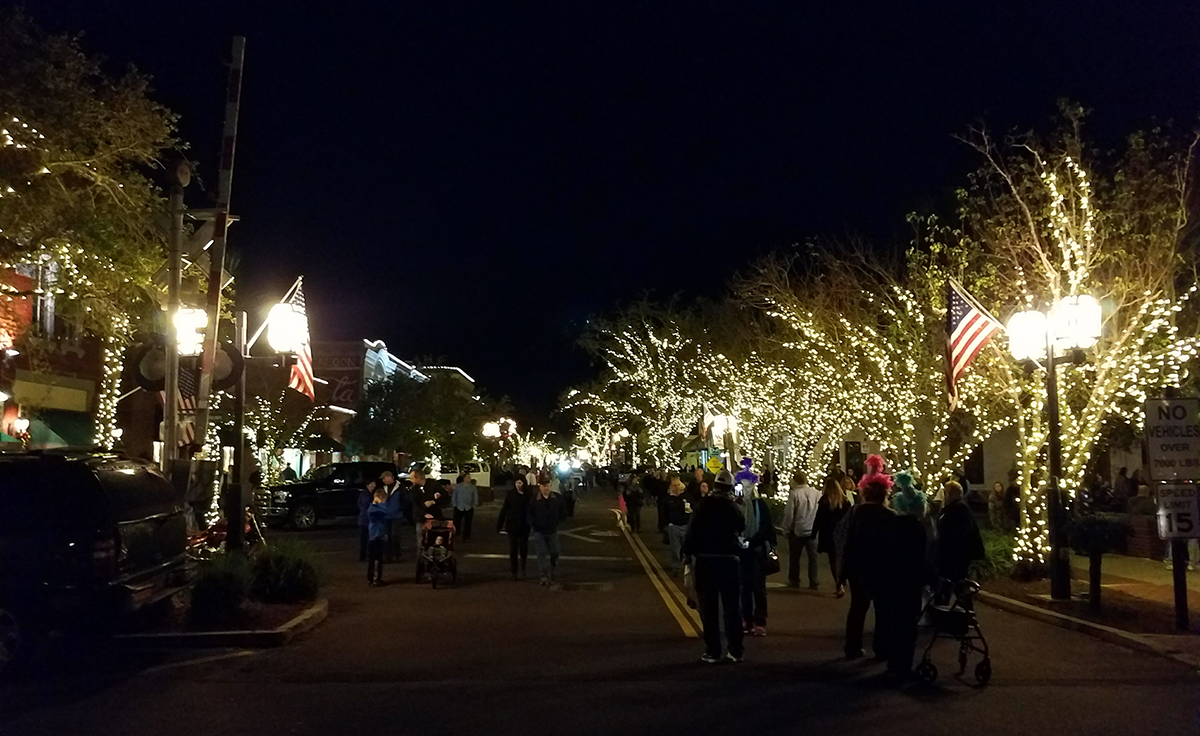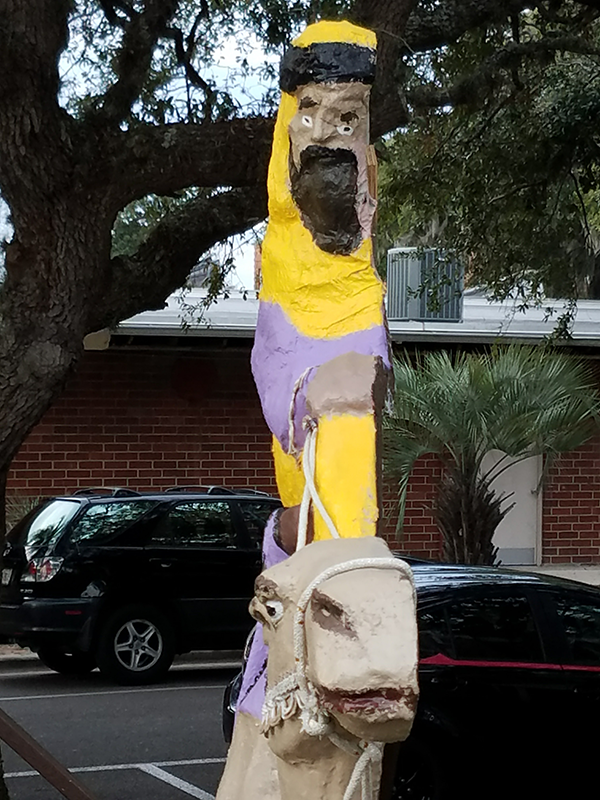 The streets were still lit up for Christmas, complete with unintentionally cubist nativity scenes. The only down side is the distant mill. You can see it from many places in the park, smell it often, and hear it all night long. You see it from the marina in Fernandina Beach as well. It's a minor distraction, but you can't miss it.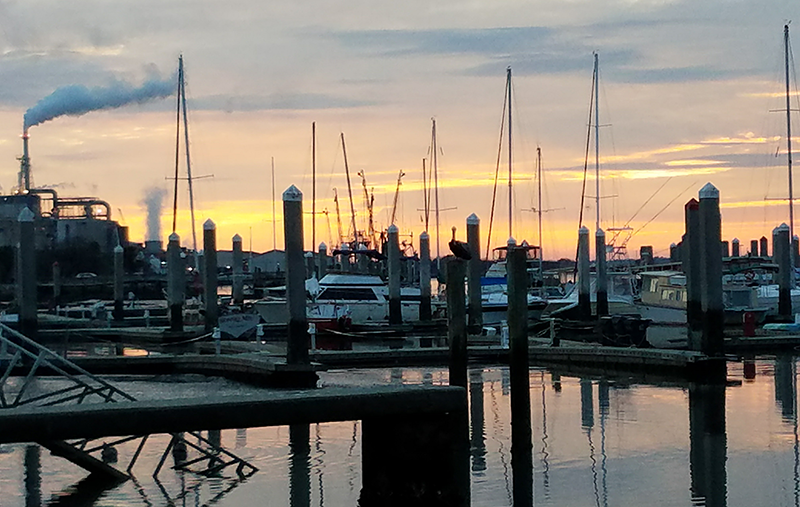 For New Year's Eve, Fernandina Beach has a "shrimp drop." It's sort of like a (very) small town version of NYC's ball drop, but it happens at 7PM. Either they're really into Greenwich Mean Time or they just want to get home at a reasonable hour. There are a few food and trinket booths, a band doing covers of mostly classic rock, the occasional local singer-songwriter, and the shrimp itself – a chickenwire and Christmas light affair that is lowered from a crane into a fake fire. The whole event was enjoyable on both ironic and genuine levels.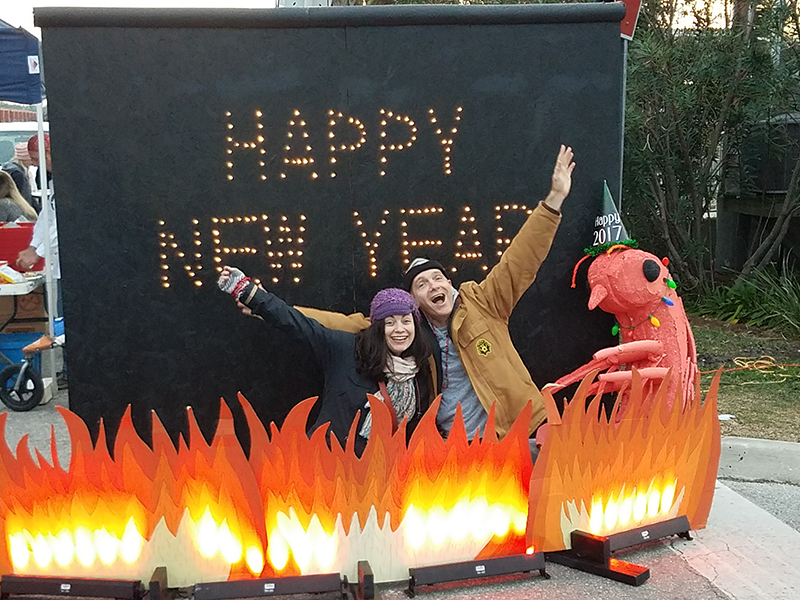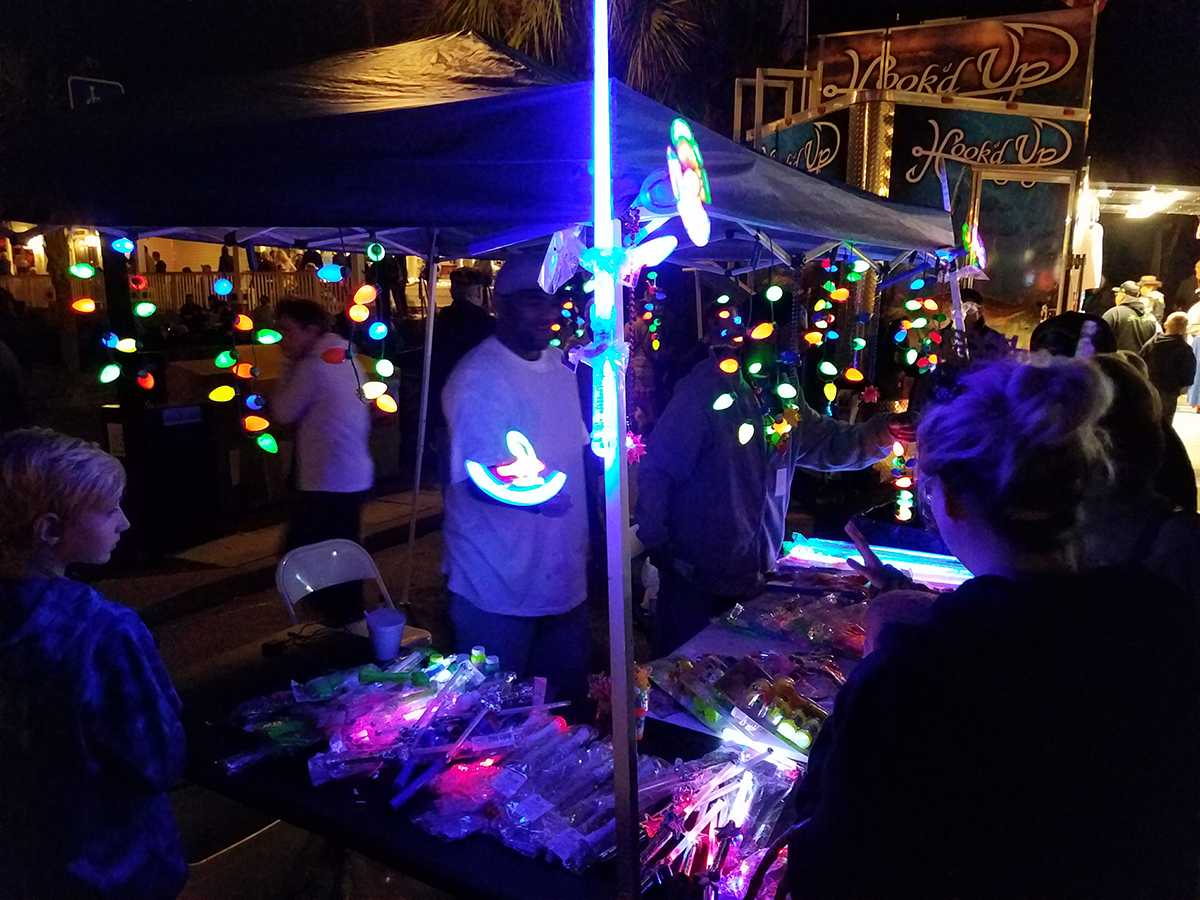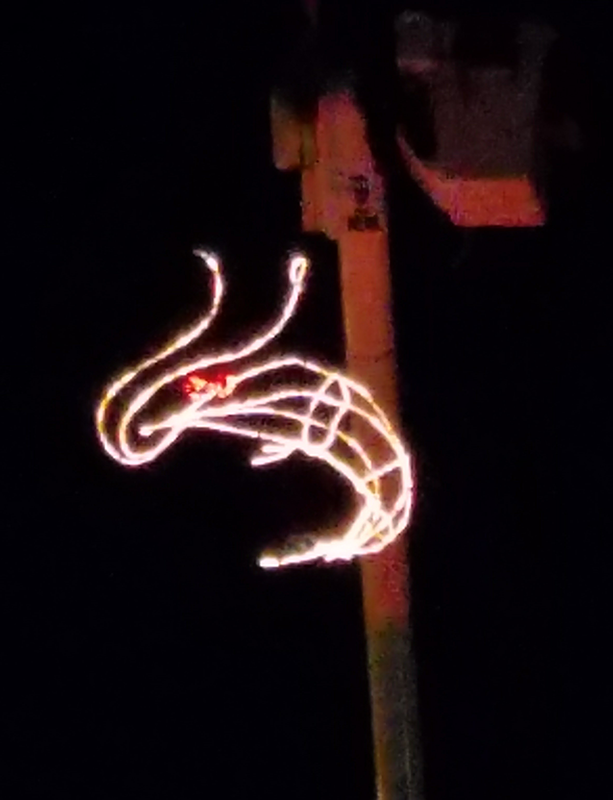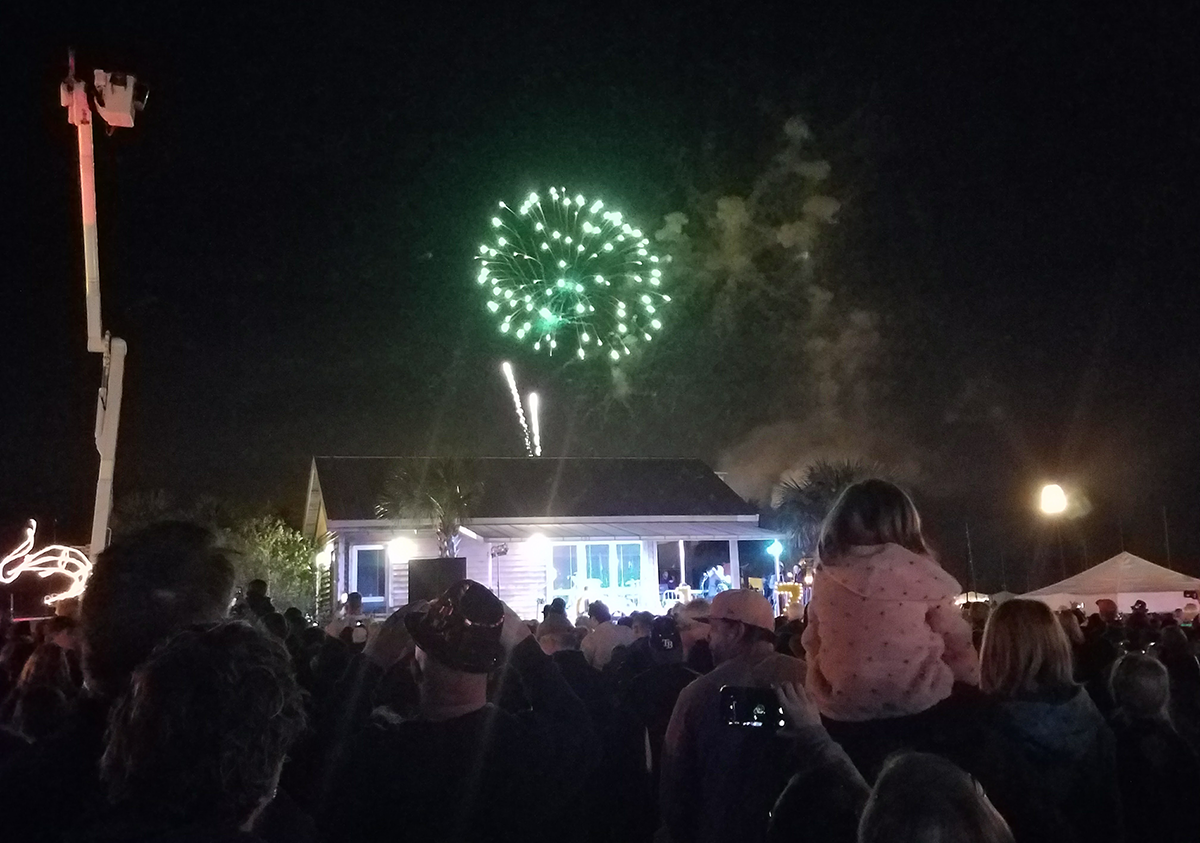 Also, the grande finale was overseen by a guy in a big shrimp costume, though most of his time was spent making "lost parent" announcements.
Fernandina Beach also boasts Florida's oldest bar, The Palace Saloon, an absolutely gorgeous room with hanging brass lamps, carved wooden figures,and a tile mosaic floor.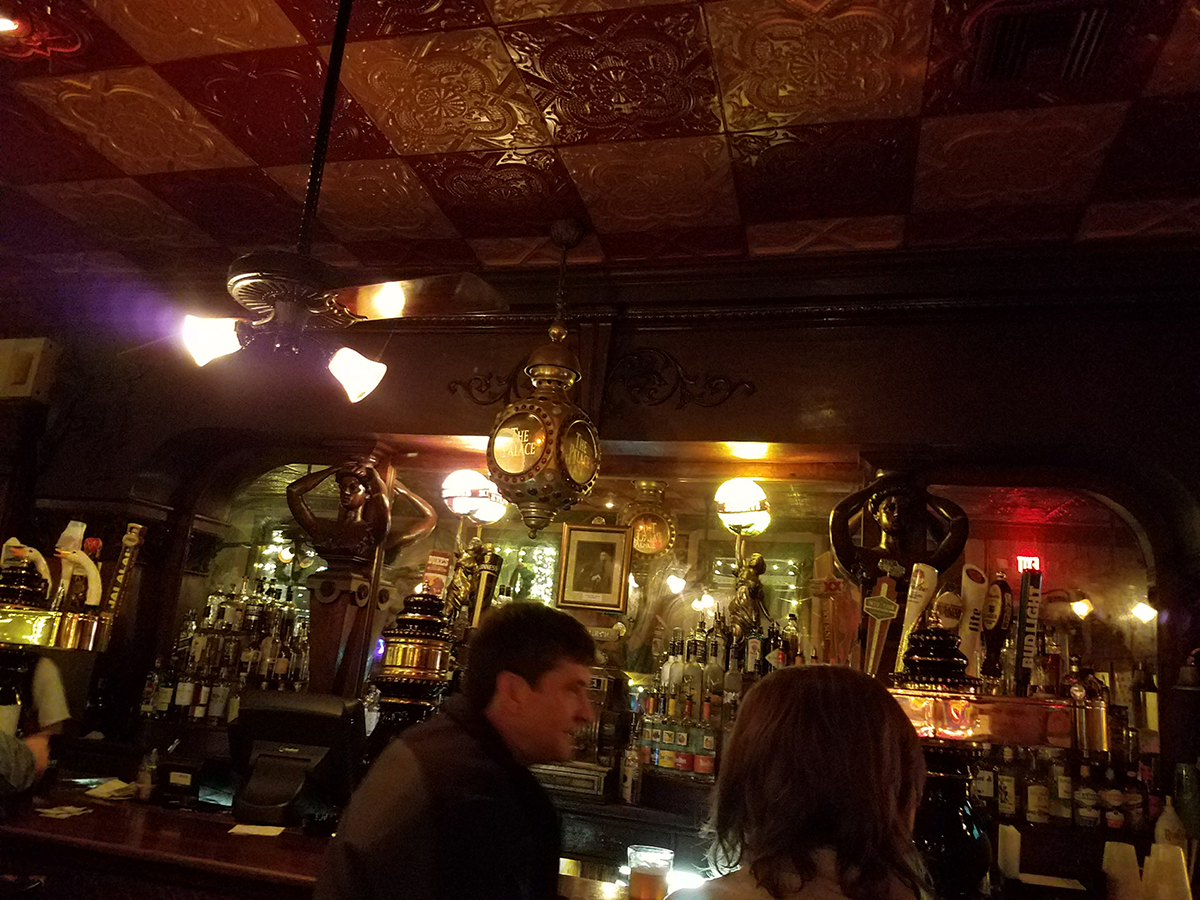 "Originally constructed as a haberdashery in 1878, Louis G. Hirth bought the Prescott building in 1903 and replaced shoes with booze and named it the Palace Saloon. Hirth called upon his old friend Adolphus Bush, founder of Anheuser-Busch to assist him with the design of the elegant bar." www.thepalacesaloon.com
The place is so old it has one of these: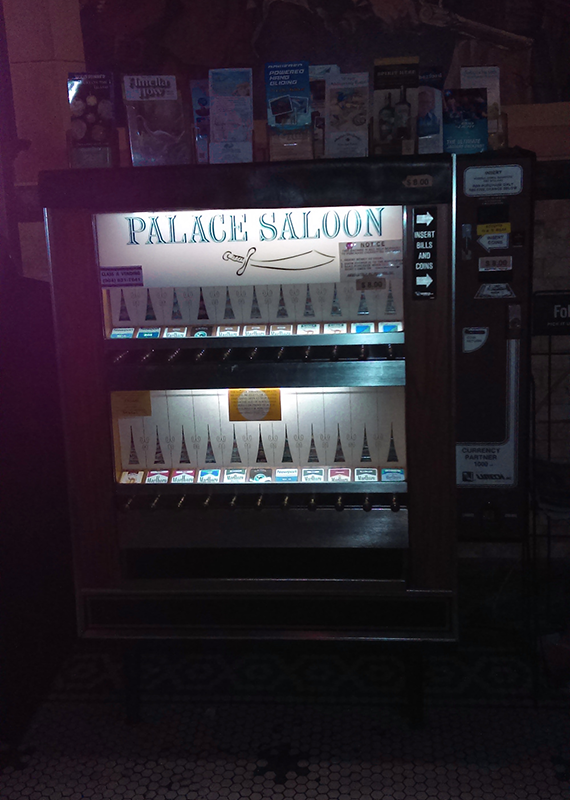 After the shrimp drop and accompanying fireworks, we returned to camp for a seafood feast and more (very) low key celebrations. The RVers that had been shooting off fireworks earlier in the day all went to bed before midnight, leaving the beach entirely deserted. We could see fireworks on the horizon, perhaps from St. Mary's or Brunswick, and the reflection of more off the clouds to the south, probably the grande finale of Jacksonville's display, but the only flickering lights close by came from the buoys in the channel.
We welcomed the new year with some traditional and non-traditional fare.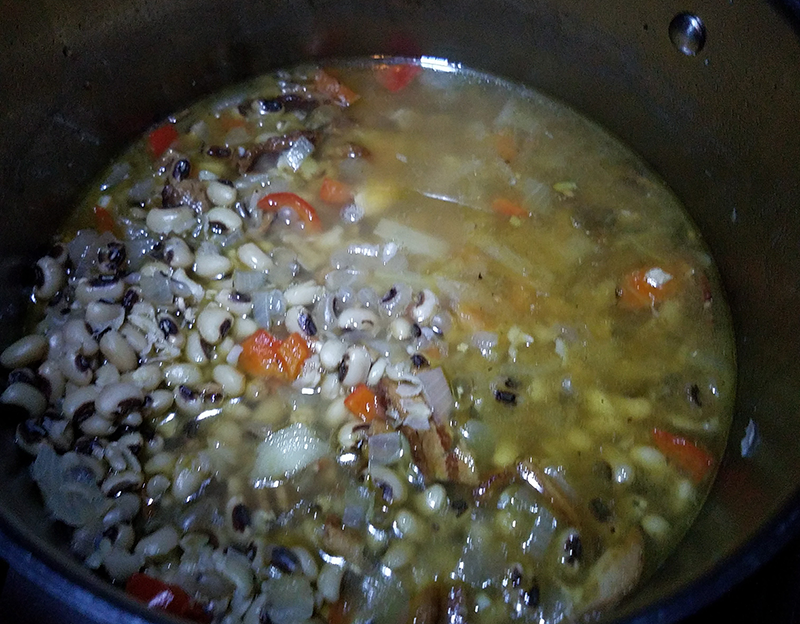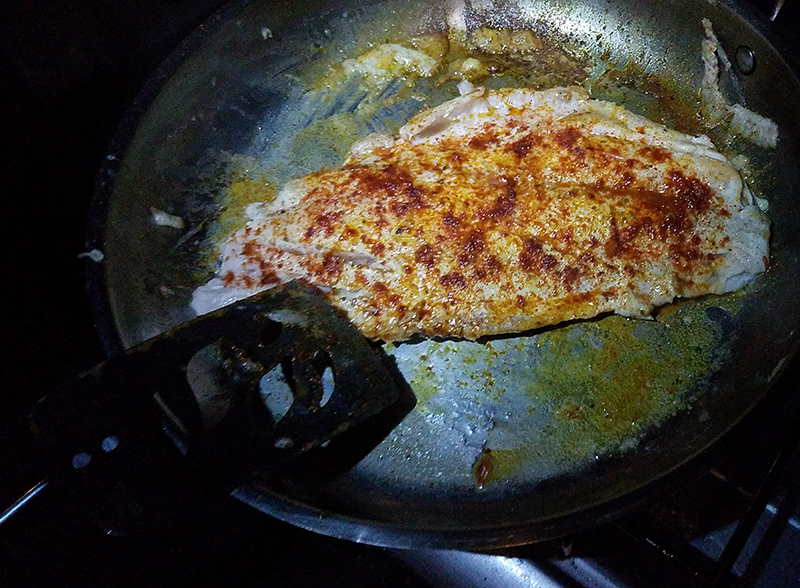 This trip was, in part, a scouting run to see if we'd like to return. There will be a next time, during which I'll either take or rent a kayak and paddle over to Cumberland for a day trip, and find a designated driver so we can really enjoy the Palace Saloon.
Happy 2017 y'all!