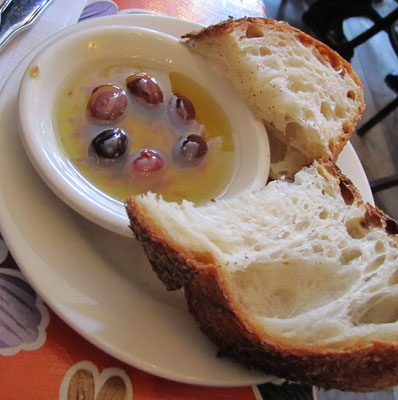 By the time we roll out of the hotel it is past 11AM. We opt for an early lunch rather than a late breakfast, walking around the corner to Frank Restaurant on 2nd Ave, a charming little Italian place with an impressive array of daily specials and a limited regular menu. They also have a massive selection of wines to chose from. We start off with a little antipasto of arugula piled atop prosciutto, salami and fresh mozzarella – a big enough heap for a full meal by itself, especially when paired with the bread and olive oil.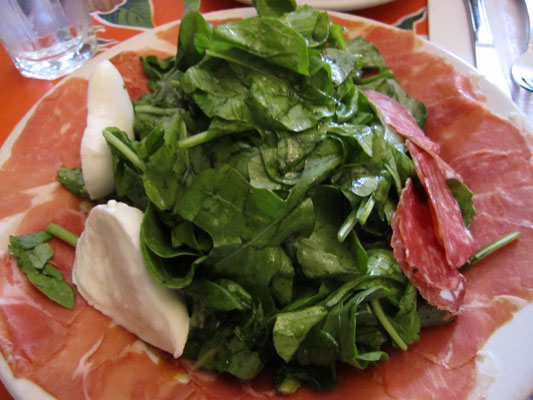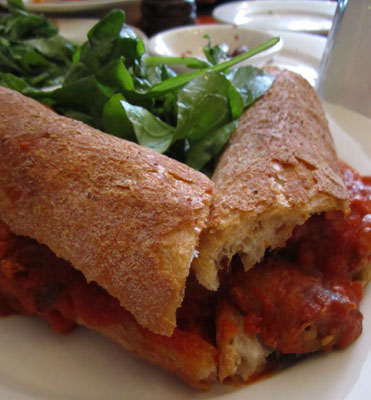 Foolishly, we had ordered everything at once so when our other dishes arrive we realize we've got a massive quantity of excellent quality food on the table. My sausage and meatball sandwich is delicious. Degenerate JJ's gnocchi in marinara isn't the worst thing I've ever had either. When we finally pull ourselves away we're practically waddling down the street.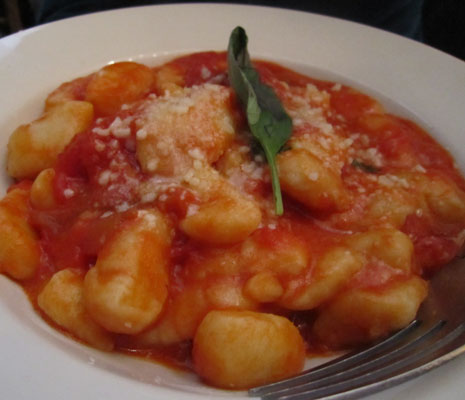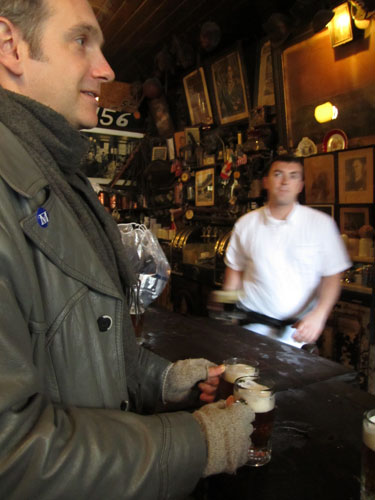 We wander around a bit, walking off lunch. As my date had yet to experience the wonder of McSorley's, we stop in for a beer, which is really two small beers at the famed ale house.
Then it's a cross-town trek, through Chinatown en route to the Brooklyn Bridge, passing by tons of tacky jewelry shops and misspelled signs. These days you don't have to go to Chinatown for good Asian food – it's everywhere in NYC. But even with full bellies there were some places that tempted us.
The local firefighters apparently have problems of mythical proportions.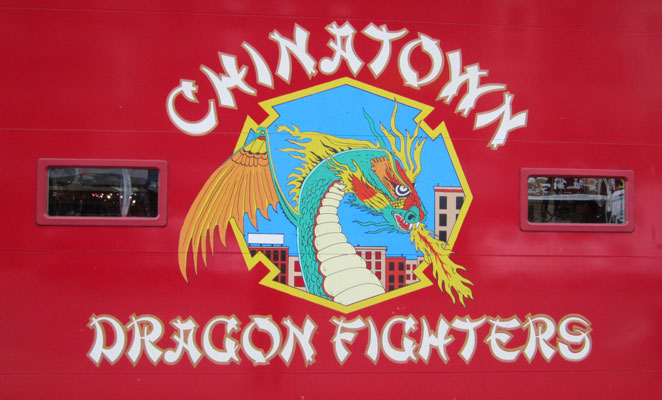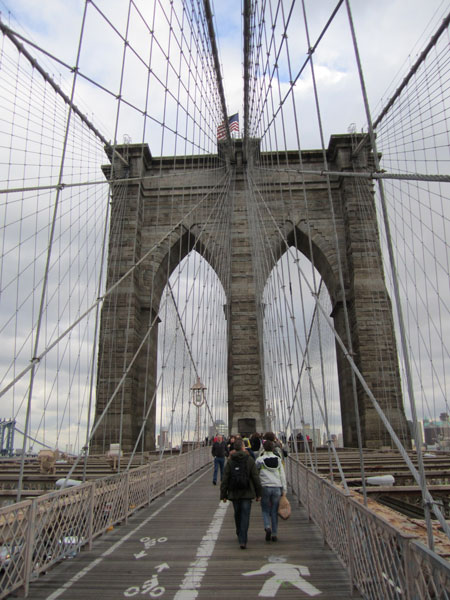 Then it's a chilly walk across Brooklyn Bridge. JJ insists on walking the entire length, though the Brooklyn side is half-covered in metal sheets, indicating some king of construction or renovation in progress. It's worth the hike for the views alone, with Lady Liberty on one side, the Empire State Building and Chrysler Building on the other.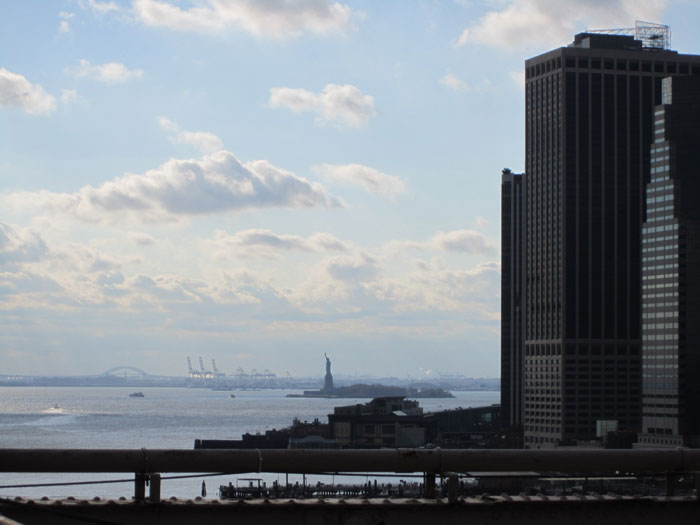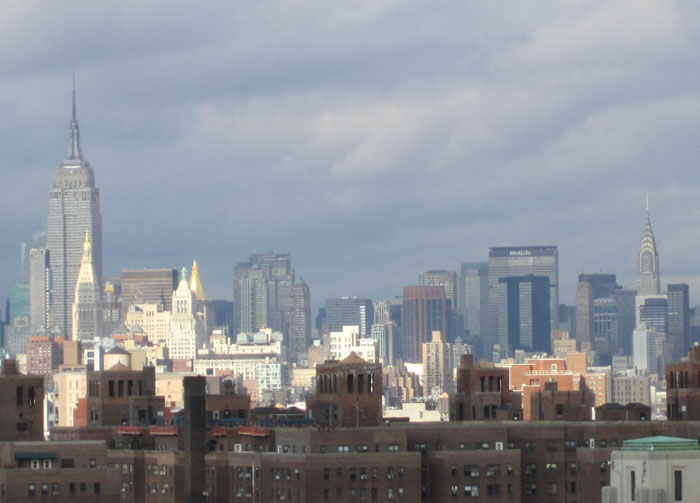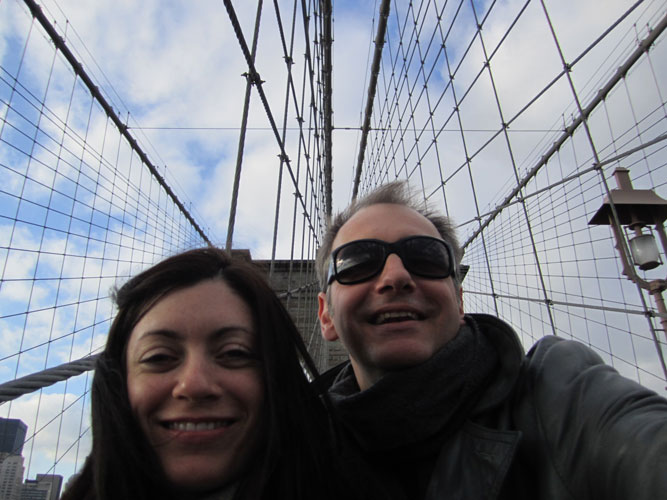 Then on into Brooklyn, or at least the edge of it, for a break at some random cafe at the end of the bridge. Decent blueberry pie and hot chocolate.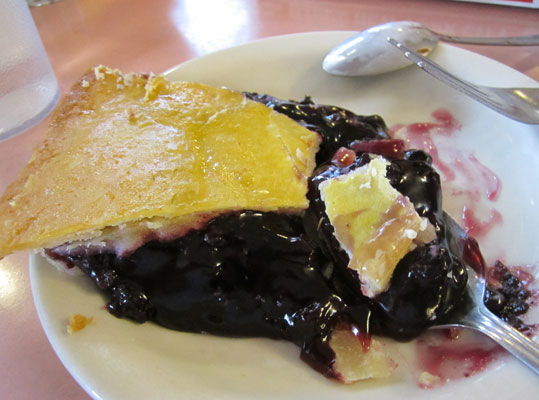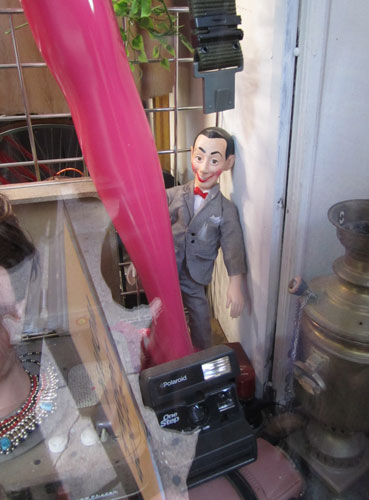 After a minor mass-transit snafu (I don't consider any trip to New York complete without getting lost on the subway at some point) we trek back through the East Village, window shopping. We spot a preview of the weekend to come in the window of one particular thrift shop.
We get a nap, resting up for a night on the town, then hit the streets, finding a bar a couple doors down from our hotel, Grassroots Tavern, a large (by NY standards) basement bar with a low, decorative ceiling and good drink prices.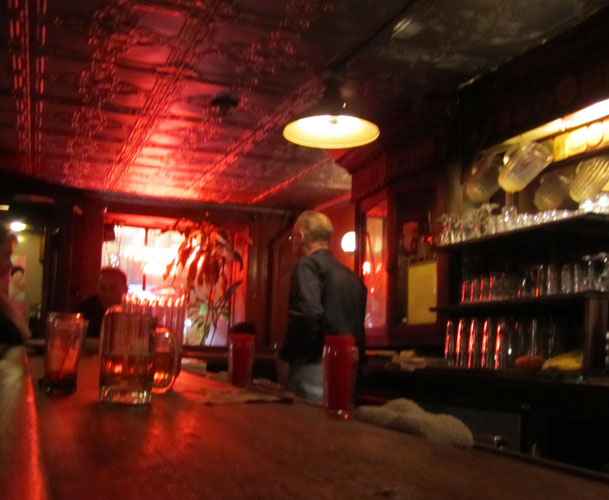 Then it's off to a restaurant I've been looking forward to for years, Mama's Food Shop. They do Southern and home cooking unlike any I've had anywhere. I go with fried chicken, potato salad, and grilled zucchini. When I order the potato salad the guy behind the counter asks, "Are you OK with bacon?"
"Am I OK with bacon?!?" I ask, incredulous.
"Ha! You'd be surprised how many people are upset by bacon."
I'm only upset that I'm not getting more bacon.
JJ goes with roast pork and brussels sprouts.
Unfortunately, their tiny dining area is full so the cashier tells us to take it to go and get a seat at their bar around the corner. Unfortunately it's too dark in there for a good photo.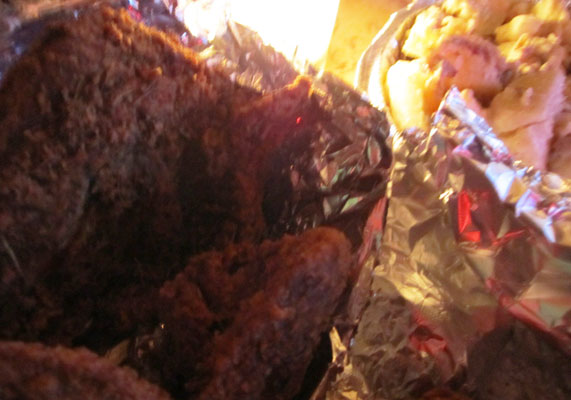 The chicken has some rosemary and/or taragon or something in it, with a thick, crispy coating – excellent. The potato salad is merely very good, as is the grilled zucchini, served cold. It's the roast pork that has me groaning in delight.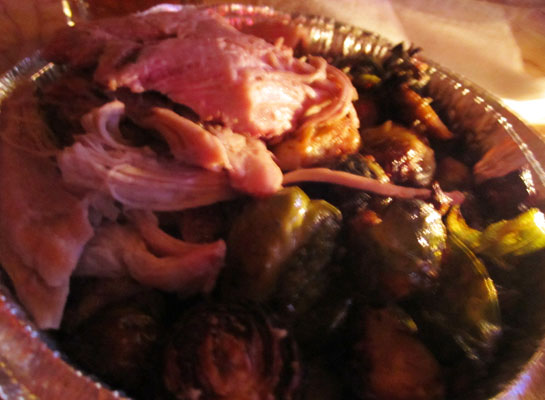 Tender, juicy, no fussy herbs or spices to get in the way of delicious pig flavor – absolutely perfect. The brussels sprouts are crispy, buttery and salty, also excellent, but that damn pork… Again we're moaning with over-full bellies.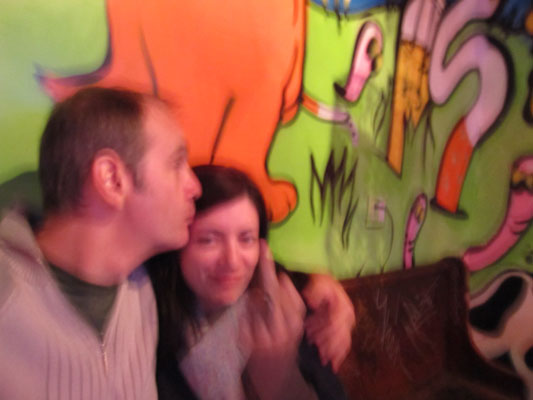 Mama's Bar doesn't keep our attention, despite the attractive people wandering in, mostly due to their (average for NYC) drink prices. Instead, we trek back to Grassroots for cheaper drinks and find the place packed on a Friday night.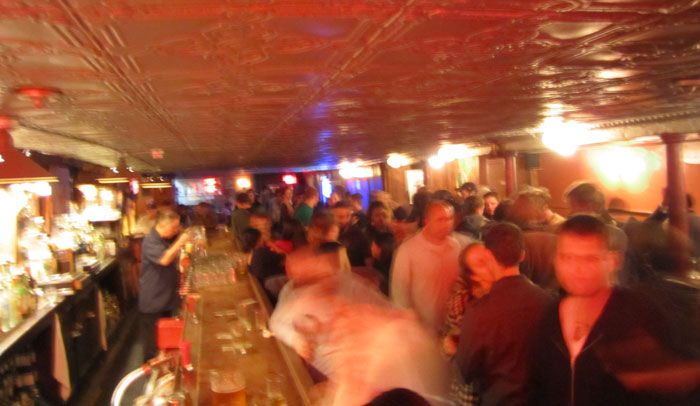 (Notice that you can see the other end of the room? NYC has banned smoking indoors. I could actually wear the same sweater and jacket the next day without smelling like I'd been set on fire!) Drunken debates and laughter ensues. Eventually we call it a night with one-too-many drinks in us. Fortunately we only have to walk about 20 yards to our hotel.