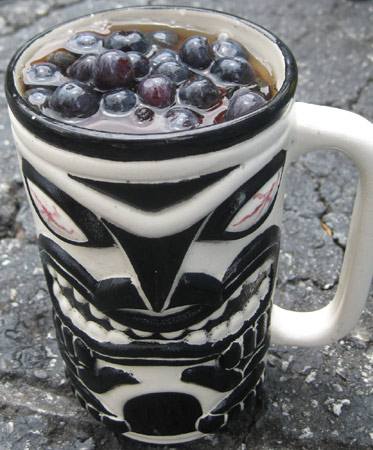 I didn't take a lot of photos, so you get a slapdash effort (even by our low standards) this time around. Instead, I spent most of my time socializing in whatever shade I could find. But you pretty much know what you're getting when you go to Monster Bash (which is fine, because it's a heck of a party.)
Get there early so you make sure you get a good spot (I arrived at 11:30 to find a line of cars to the street waiting on the gates to open at noon), set up whatever seat/shelter/shade you brought, get a beverage, crank up the grill(or beg tubular meat from a neighbor), then settle in for a long day of sweltering heat, a variety of bands (with a few on the heavy metallic end of the spectrum), occasional burlesque, acres of rapidly-sunburning tattooed skin, cool cars and dangerous things on two wheels.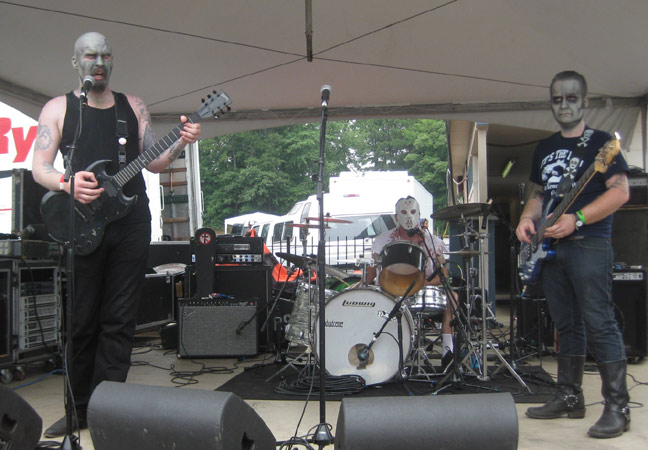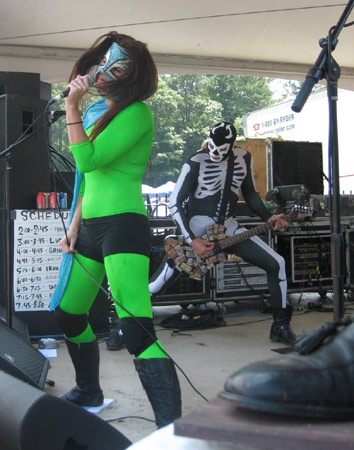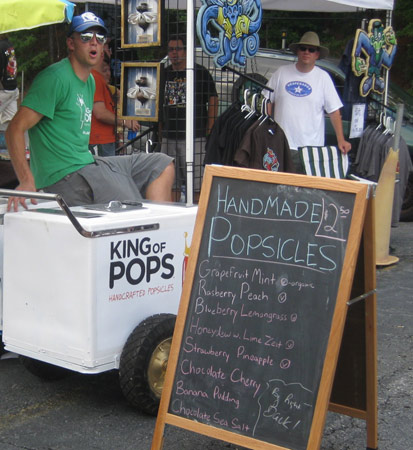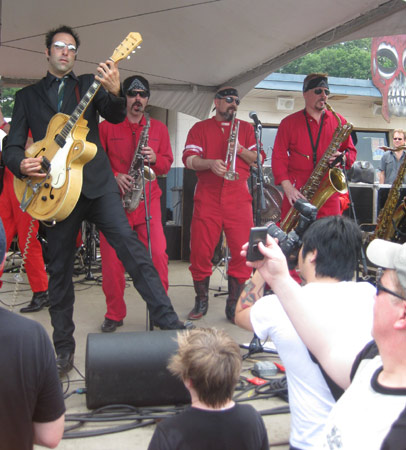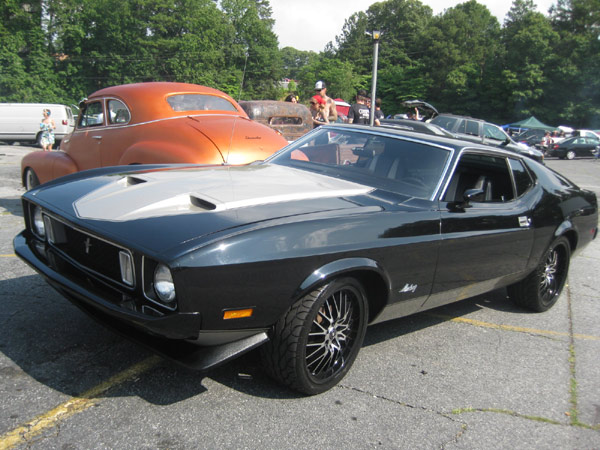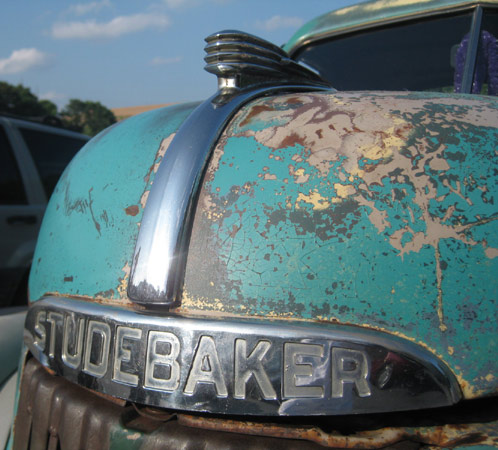 By the time the sun dipped below the trees I was nearly exhausted just from the heat and too much walking around. I settled in for a drink only to feel the first drops of rain. I wanted to stick it out for the first film feature, Grizzly, but the T-bird leaks like a siv so I packed it in and headed for home, falling asleep on the couch before 10PM. Not very metal of me, but some days you get the bear, some days the bear gets you.
How many days until Drive Invasion??