In the mid- to late-90's I started photographing bands around Atlanta. This particular batch was from a rare use of color film (800 speed, I think.) Because I hate using flash, the results are high contrast, grainy, and look terrible on a computer monitor. But rather than leave them in a box, ignored, I'm dredging them out and scanning them. When possible I'll find my old reviews from these shows and tack them on. Enjoy!
I can't find a review of this particular show in the archives. I have no sense of time either. Because of two of these fine men have passed on, you can guess that these photos must have come from back when they were alive and kickin', and kick they did. I'm guessing these pictures were from around 1999, when I reviewed another of their shows thusly:
Saturday The Star Bar was purring with the superior sounds of the lovely ladies of Catfight! A good sized crowd hopped about to the as-always marvelous tunes that ended too soon. Jennifer had said they were selling CD's and other merchandise, including Catfight panties, after their set, getting a giggle out of me until they opened a box of white satin panties with the Catfight logo on the ass. I had too much taste, or was too shy, to make any of the obvious jokes.
The Penetrators pushed the Catfight panties aside, so to speak, and proceeded to take the crowd on a surfin' safari, Dick Dale style.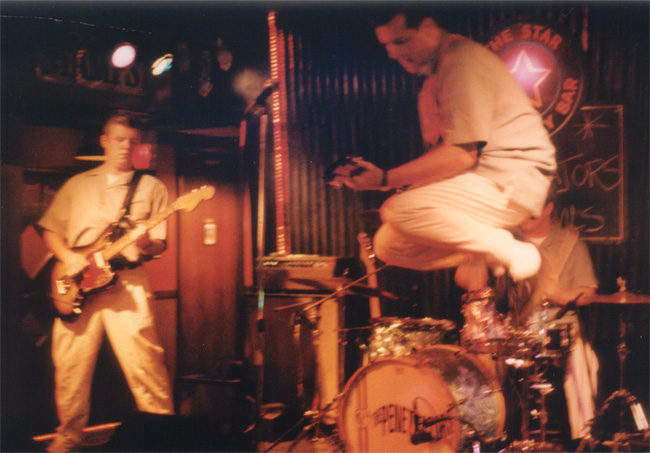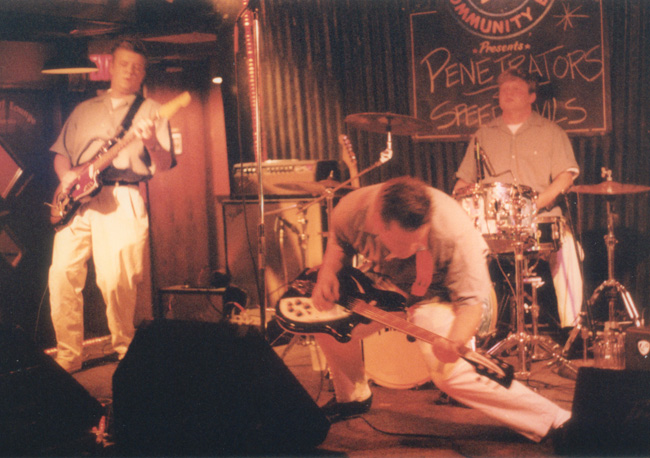 Bendin' Fenders and bustin' eardrums with their instrumental salute to surf tunes old and new, with a hilarious "Chariots of Foam" surfified Chariots of Fire reference joke thown in just for fun. Despite coming from Alabama, not even anyone in the crowd asked for Freebird. Hellyeahbygod!