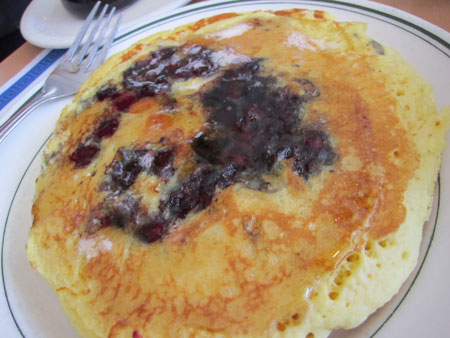 In the morning we're off to Jimmy's, a little diner once favored by one of the BeeGees (now dead), but still favored by my folks. They have a few Greek dishes on the lunch menu but we're here for the blueberry pancakes. Oh yes.
Then She Who Shall Not Be Named and I sped out to South Beach – well, crawled out to South Beach. Traffic going toward the beach on a pretty weekend isn't exactly speeding.
We weren't going to work on our tans or dip in the still-chilly waters of the Atlantic. We were going to stare at buildings.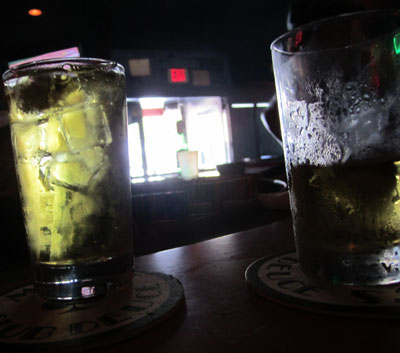 But not before ogling the dirty interior and dirty-minded regulars of Mac's Club Deuce, one of my favorite bars anywhere and the only real dive bar in South Beach. And early in the day drinks are two for one.
Early afternoon buzz established, we hit the streets. I love art deco and SWSNBN hadn't really been to Miami before, so we trekked for block after block ogling the clean lines of South Beach architecture.
If you're not a fan of art deco, you might as well page down a bit.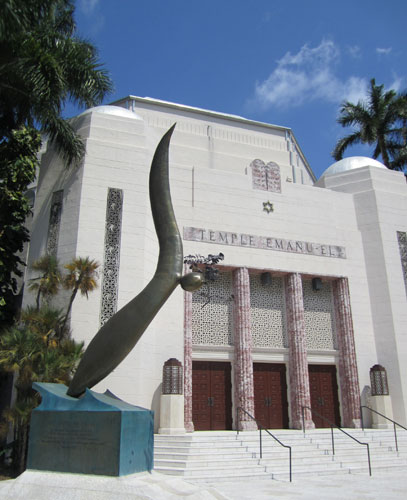 (Admittedly, this first one may not qualify as deco but I couldn't resist getting a picture of a temple dedicated to string beans!)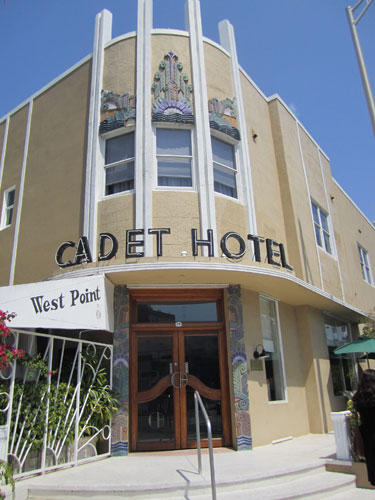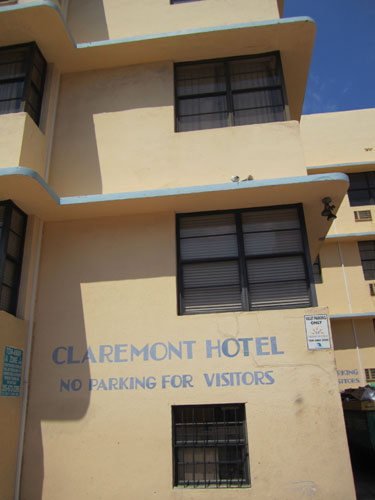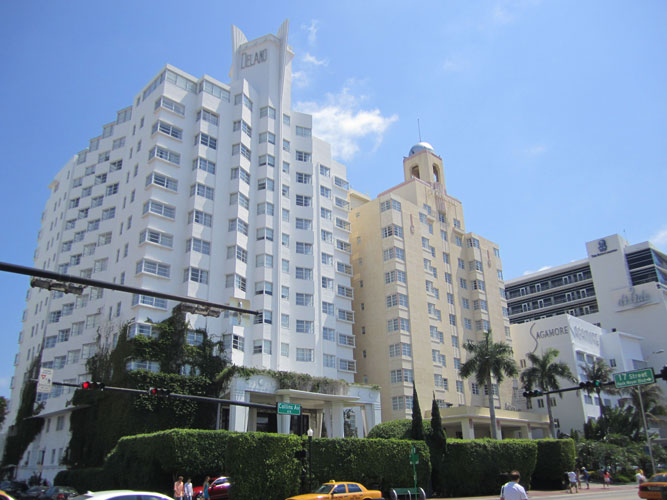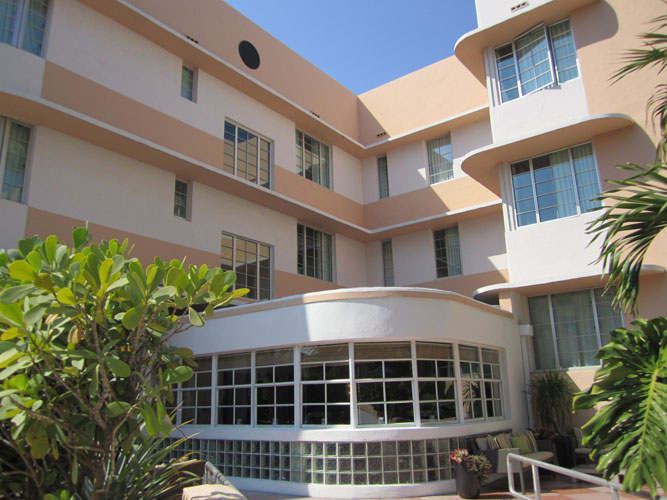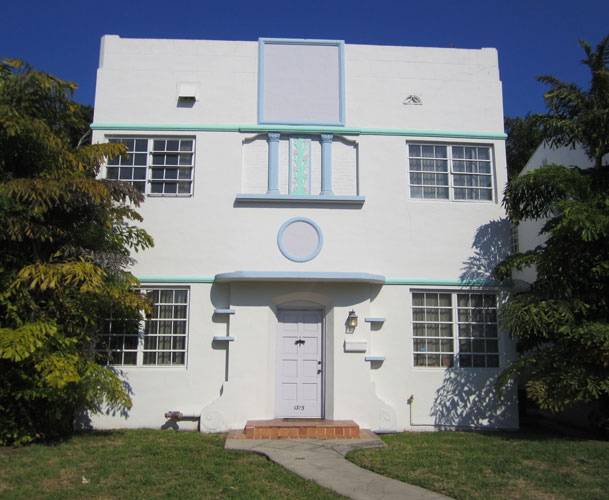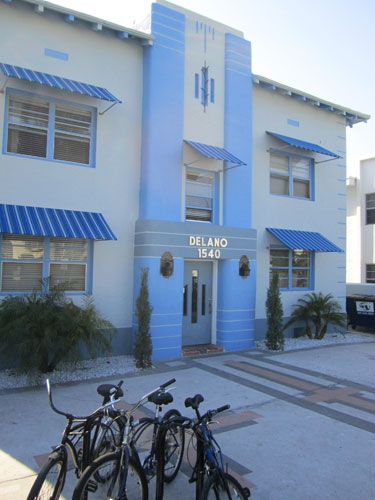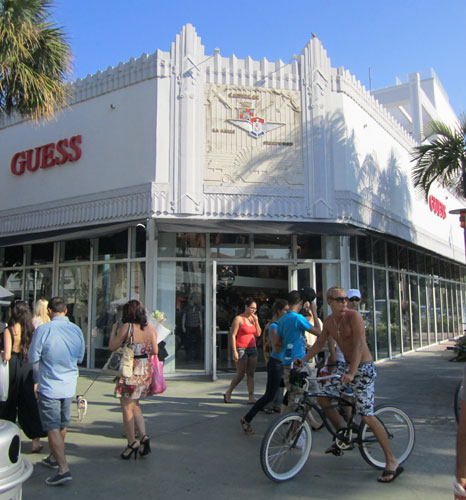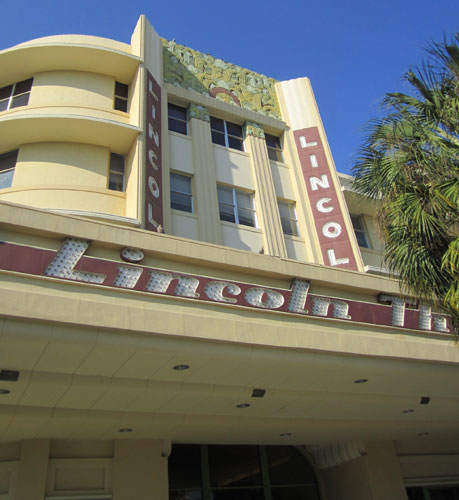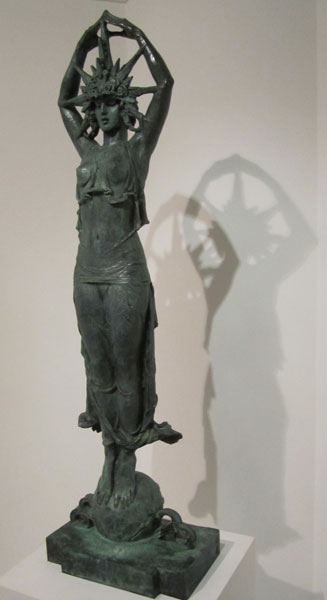 We opt to visit The Wolfsonian, a deco building housing some deco art, as well as other collections of more modern works.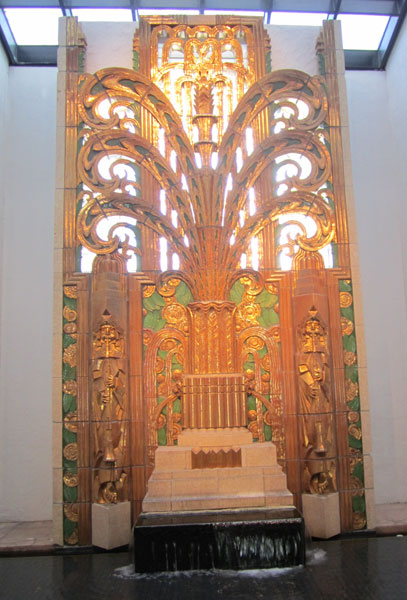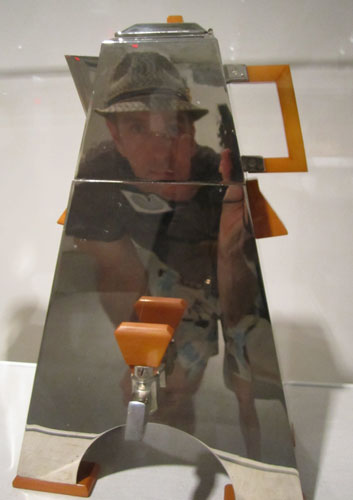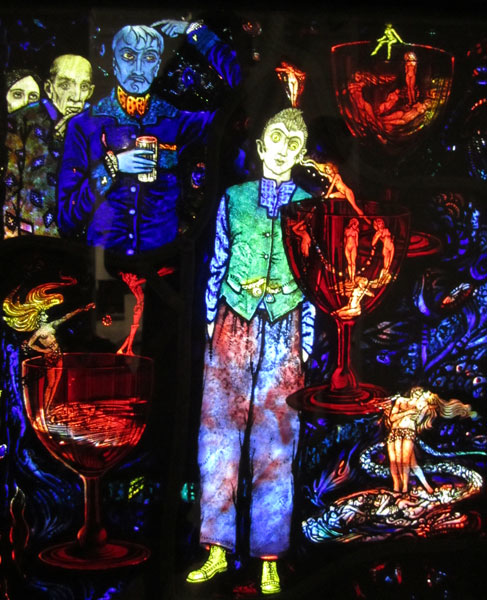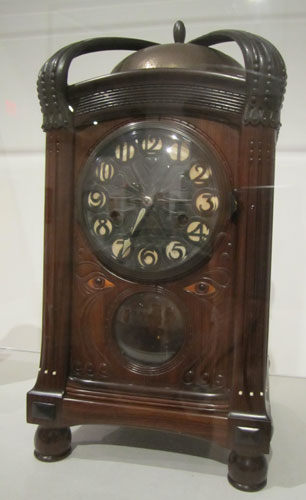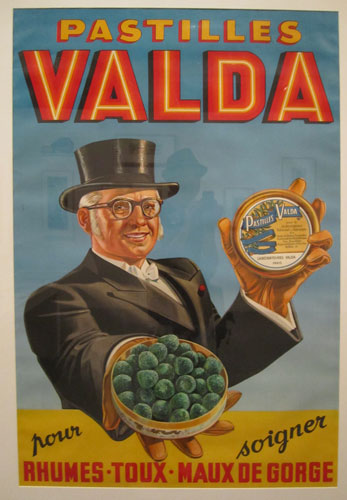 (No, we didn't even set foot in the sand. We saw it, and the pretty ocean beyond, but by the time we were done with the deco tour we didn't have time to actually hit the beach.)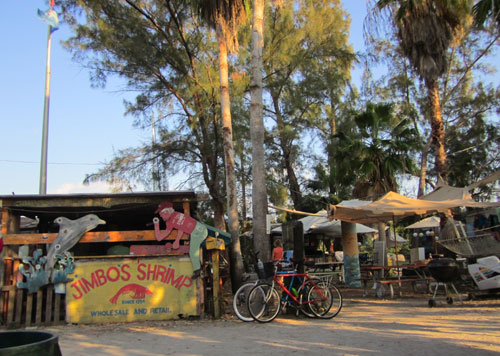 Instead, we're off to my other favorite Miami destination, Jimbo's Fish Camp. Jimbo's is perched on the edge of Virginia Key, past a state park, out by a mulch recycling plant or something. I love the place because it reminds me of what we used to call "ridge parties" back in high school (I hear they call them "pasture parties" in less mountainous regions.) Basically you pick a spot somewhere out of the way and meet up for beers. Crank up the car stereo – poof, instant party. But Jimbo's has been hanging on for decades. The backdrop for many movies and TV shows, it's a mix of old rednecks, younger gawkers, fishermen and hippies. If that's not enough entertainment for you, play some bocce ball or sit down for a round of chess.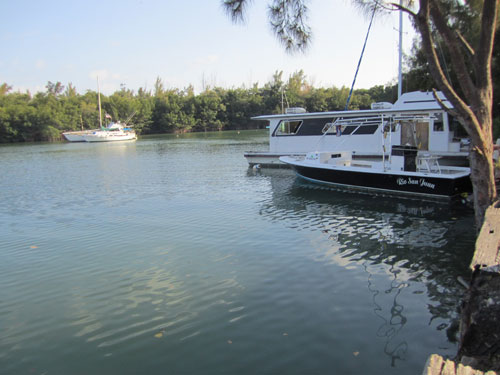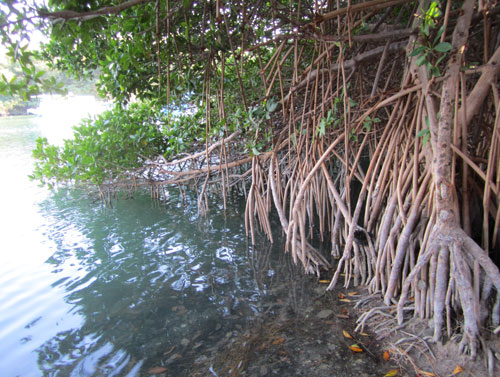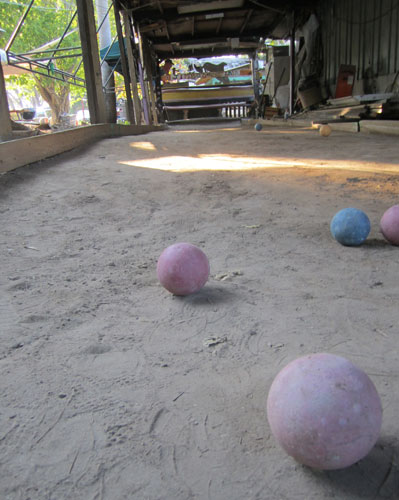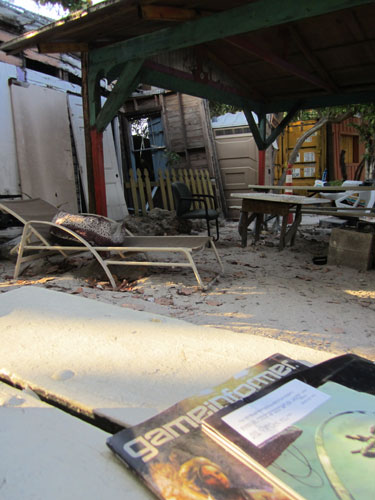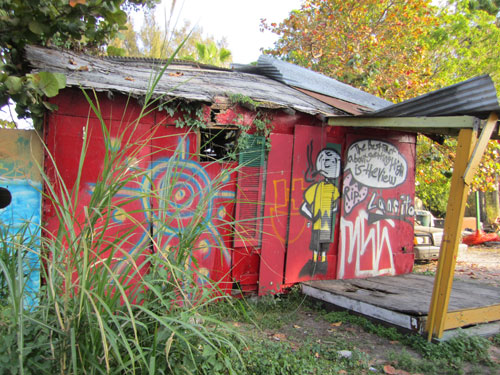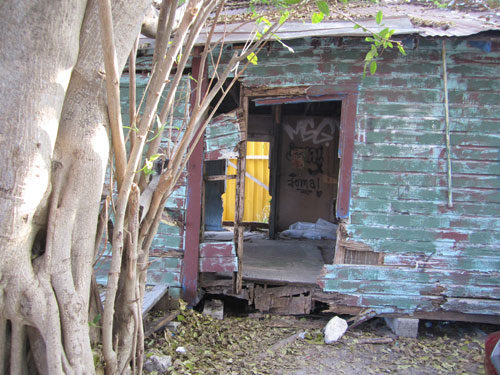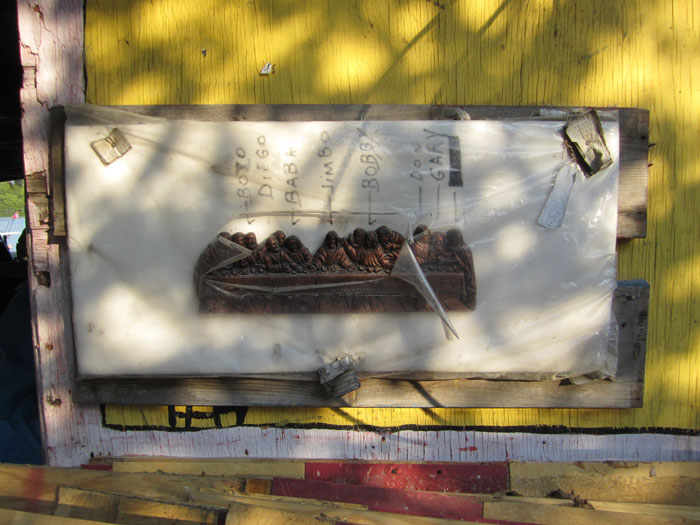 Unfortunately, we don't have enough time to enjoy more than a single beer. We have a dinner date back at the Yacht Club. Times is hard.
Fish, steak, drinks, a view of the bay. Times is hard indeed.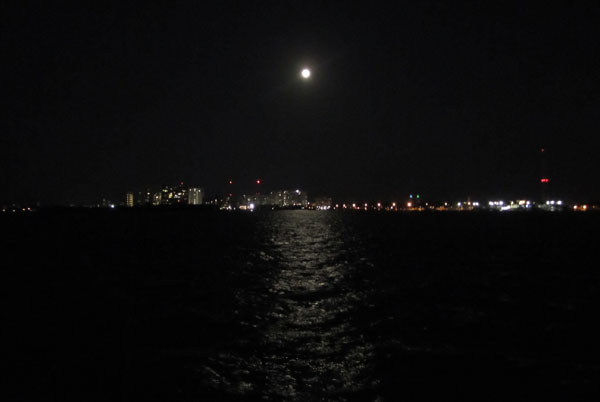 Back at the ranch, the moon is hovering over Miami Beach. We walk around the block, getting the story behind some of the countless empty houses in the neighborhood. Miami's real estate boom popped louder than most other places, thanks to overbuilding and speculation.
Unfortunately, I've had a headache most of the day (sinuses, sun, slight hangover, or all the above) and we're full of food so we call it an early night, even though it is our last night in town. Damn, I'm old.