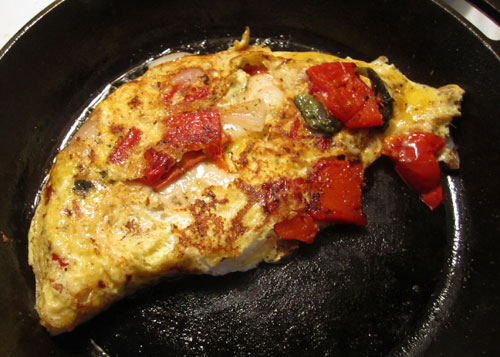 Thanks to my father, one of the few things I'm good at cooking is an omelet. After a 6-hour marathon of music and mayhem, I needed to refuel. The t-bird needed a bath almost as badly as I did, by which time it was too damn hot to wear the suit I had planned on wearing that evening.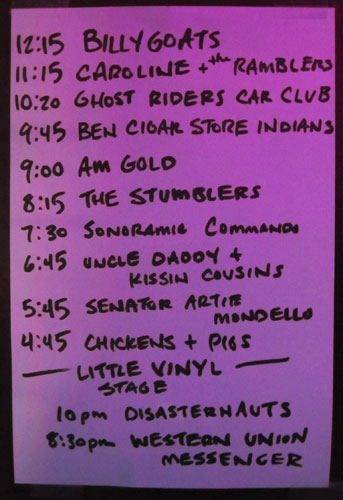 Hot because Bubbapalooza's Saturday festivities start while the sun is still high in the sky.  But with bands upstairs and downstairs, barbecue on the patio and classic cars in the back lot, you won't be bored. Exhausted by the end of the night, sure, and perhaps for days after. But never bored.
Chickens and Pigs have kicked off Bubba's Saturday set a couple of times before, which is too bad because they're better than the "hardly anyone is here to see this" slot. Basic country bordering on singer/songwriter folk with interesting lyrical twists.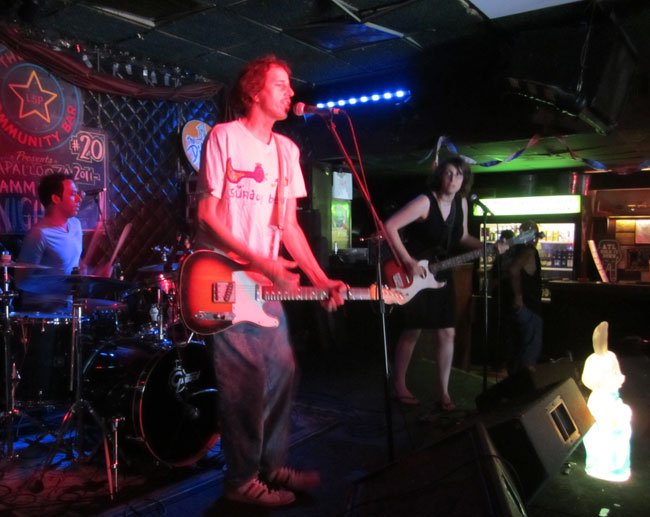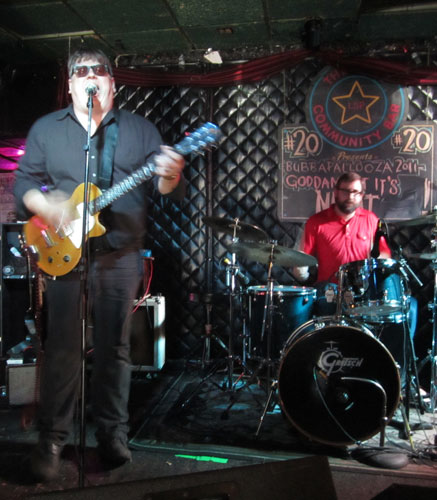 Next up, Senator Artie Mondello doing 60′s garage influenced tunes with sloppy anger, vaguely reminiscent of Dexter Romwebber playing for The Cramps.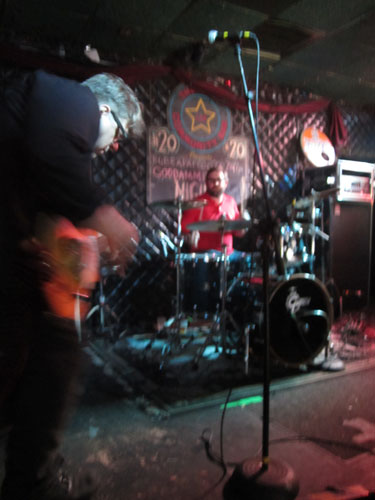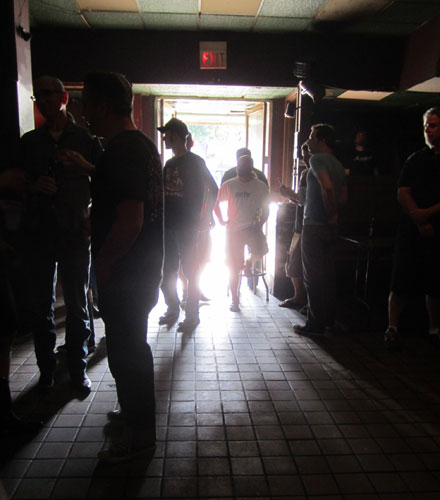 Even after the first couple of bands, light is still streaming through the door. Miles to go before I sleep, miles to go before I sleep…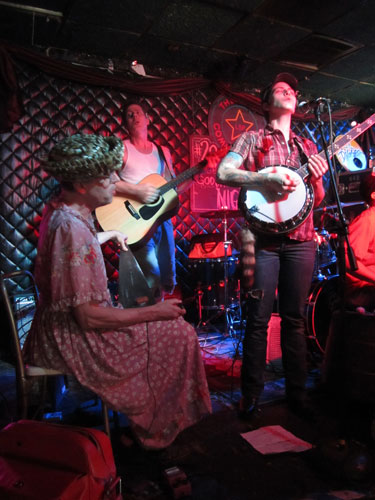 Uncle Daddy and the Kissing Cousins feature Dickie Van Dyke and other familiar faces doing cornpone country complete with washtub bass and crescent wrench xylophone. Goofy but fun, like seeing Hee Haw live.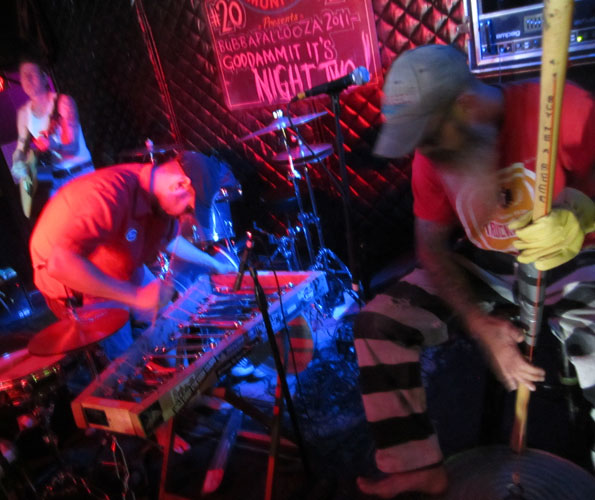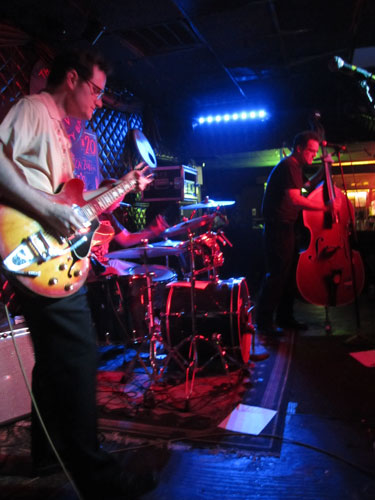 Thanks to stuffing my face with barbecue, I missed half the Sonoramic Commando set. After John McLean moved out west a while back, Sonoramic is down to a lean, mean 3-piece rockabilly machine.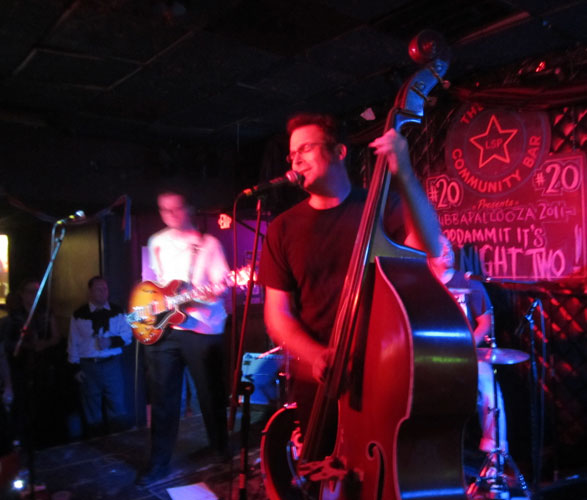 I know some Star Bar regulars and other followers of classic country and rockabilly love The Stumblers.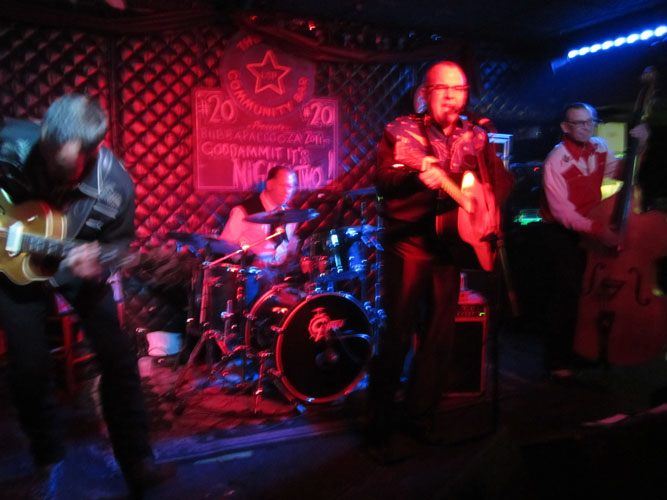 I don't. It feels mannered and derivative, which is odd since the entire weekend was dedicated to music styles of old. But somehow the other bands give it life. The Stumblers just seem to be playing along. I'd lay blame at too many covers, but Anna Kramer can do an entire set of nothing but covers and keep me interested. A few tunes into The Stumblers set, I slipped downstairs to chat with other regulars. I didn't even stick around long enough to get a decent photo.
Speaking of, Western Union Messenger Service was doing classic country covers in the basement.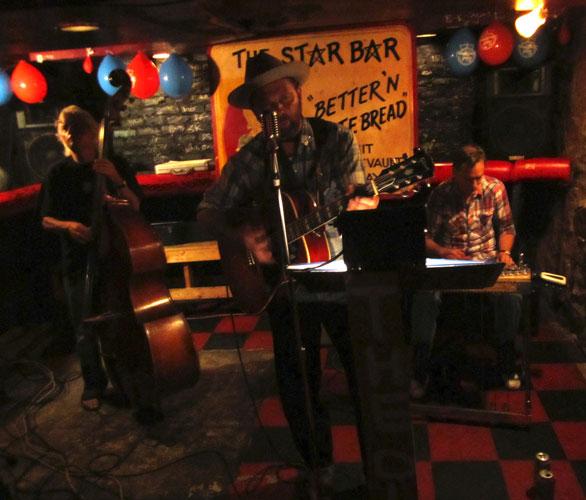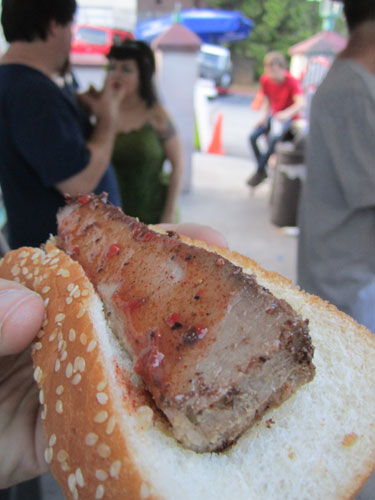 Good, particularly with the pedal steel, but a second round of barbecue kept me out on the patio. From there, I could hear AM Gold warming up the stairwell. I theorized about what we were about to hear from them with other degenerates.
What sounded like a soundcheck built to a familiar tune and suddenly…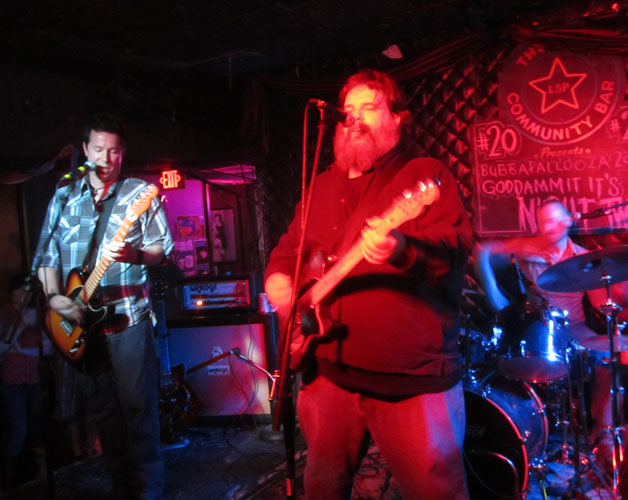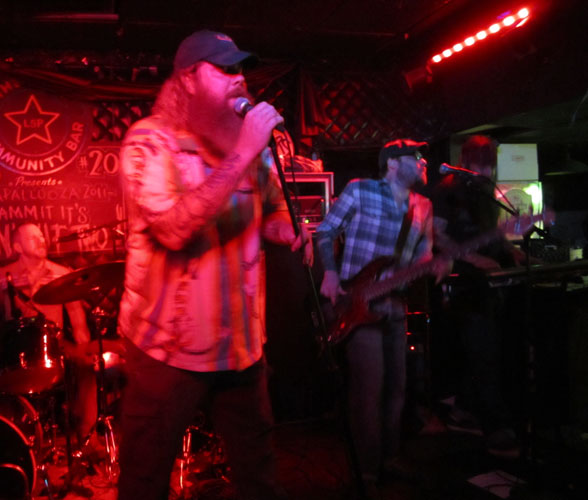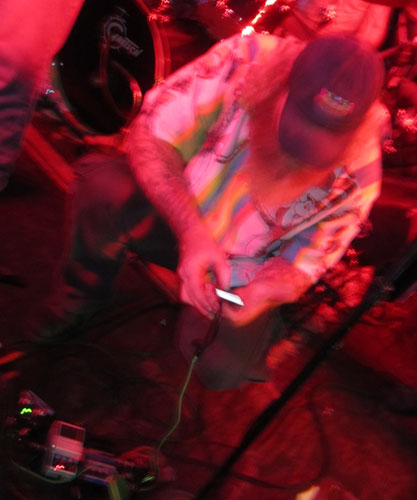 We're treated to Steve Miller's Greatest Hits 1974-78 album, in its entirety, in order, complete with spacey intros thanks to Jim Stacy's iPod. The guys traded off singing duties, though Jim mangled a few lines. He may have been distracted, thanks to a fire at home that had him sprinting out the door only a couple of hours before. Otherwise, it was near perfect and had the old folks in the crowd laughing and singing along.
Fan-damn-tastic.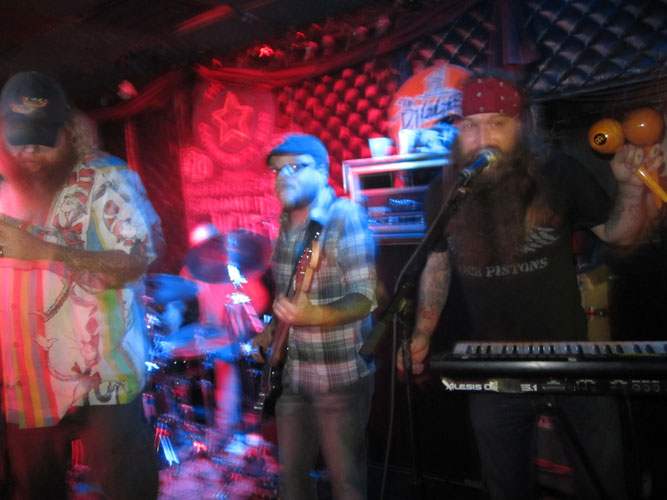 I missed Cigar Store Indians in their heyday, so I skipped the solo acoustic version in favor of more socializing. Then The Disastronauts took over the downstairs bar for surf instrumentals and monkey madness.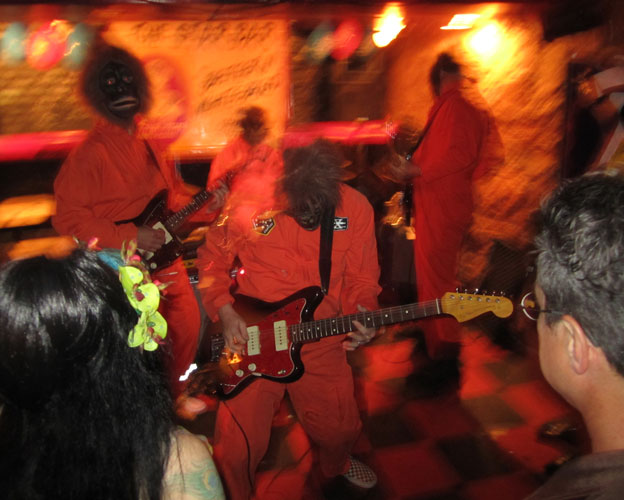 Why yes, that is a group of guys in NASA outfits and gorilla masks. Why do you ask? They did a fantastic mix of Paint It Black with… uh… Pipeline? Redline? Crap. Some classic surf instrumental. I get them all mixed up, since their titles are unimportant.
My hatred for Ghost Riders Car Club is well known. What wasn't well known as that they'd cover Gregory Dean Smalley's She's Breaking My Heart (While I'm Drinking Her Beer) as their final number, which I only caught a bit of when I stepped upstairs to hit the can. Dammit!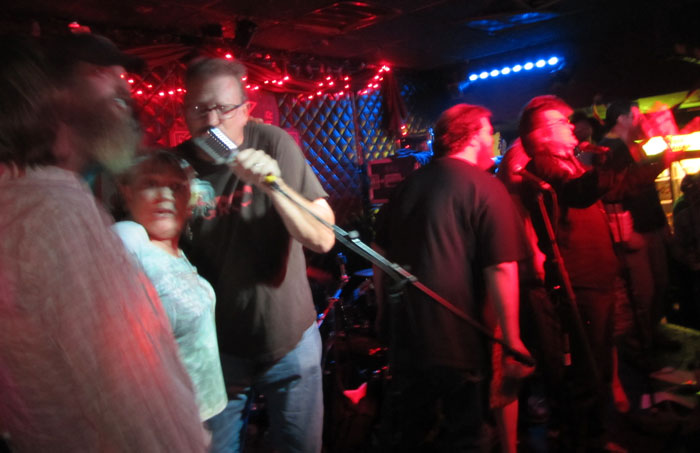 She Who Shall Not Be Named showed up in time to catch a bit of Caroline and the Ramblers.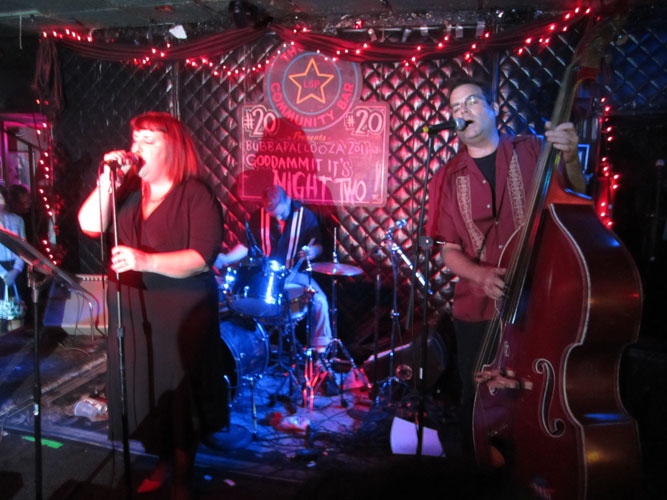 I'd managed to survive some 7 hours, but She Who Shall Not Be Named couldn't hang. I poured her into the car and got her home, half considering returning for The Billygoats. Alas, the bed sucked me in.
I spent much of Sunday in it as well, recovering, as I have every Memorial Day Sunday for something like 15 years now. Hopefully it'll be the same for another 15 years.