A lot of the family had left the country (a day late, after their flight had been cancelled), leaving only a van-load of us behind. We headed east, bypassing around a massive landslide.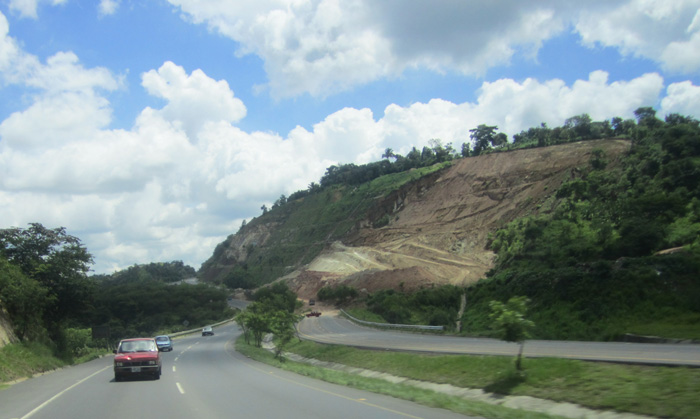 Through more countryside to Lago de Ilopango, a lake considerably larger than the one we'd visited earlier, Coatepeque.
Here's a common sight in El Salvador – a ramshackle tin house. I can't imagine living in such a structure in a place as hot and humid as this, but they're everywhere.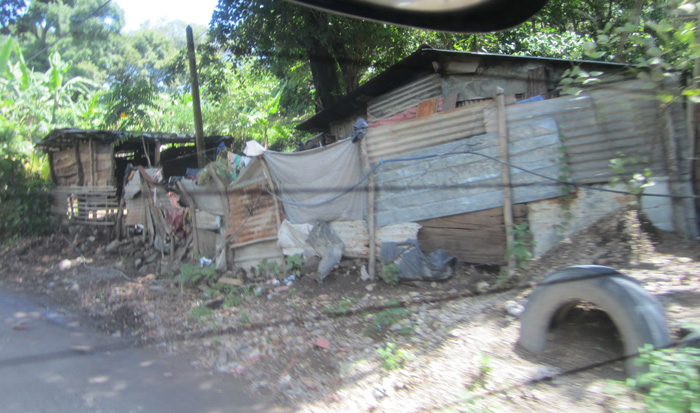 A group of students and a couple of professors had been at our hotel much of the week doing some kind of housing project/research. I wish I'd gotten around to talking with them, just to get a better idea of what they're working for, and struggling against (aside from the obvious poverty.)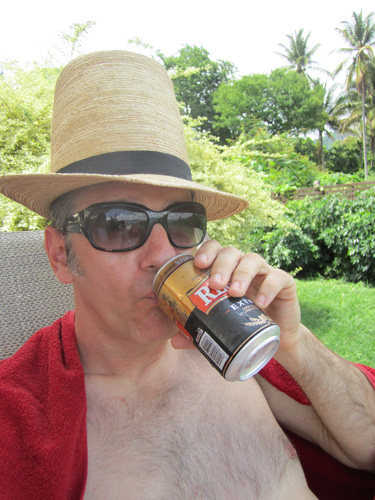 Meanwhile, comparatively wealthy gringos lounge in a pool at the lake house of one of the country's less poor people. While I'm not the most charitable person on earth, I do spend my money and tip well.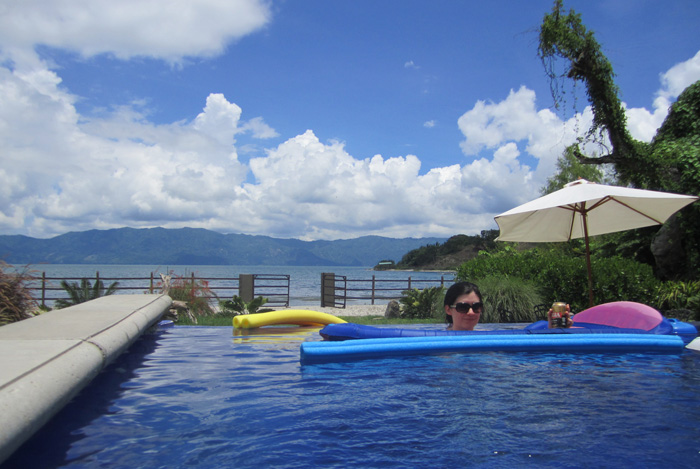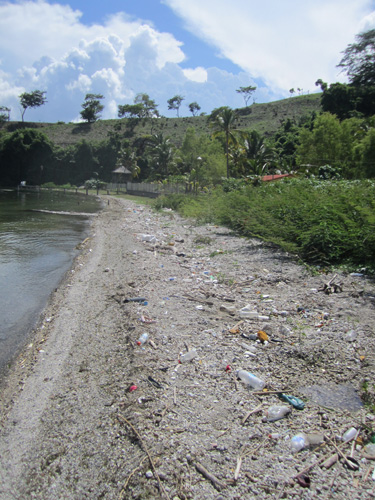 According to our travel guidebook, Ilopango is trashier than other lakes and only interesting if you like to dive. The water supposedly exits through tunnels to the sea, which, rumor has it, were blocked up by so much trash recently that the lake began to rise and flooded the homes nearby. The tunnels had to be cleared with dynamite. There is an amazing amount of litter around, but even still it is a pretty place. Check out the view. Note: some browsers resize the image automatically. Put your cursor over the picture to zoom in.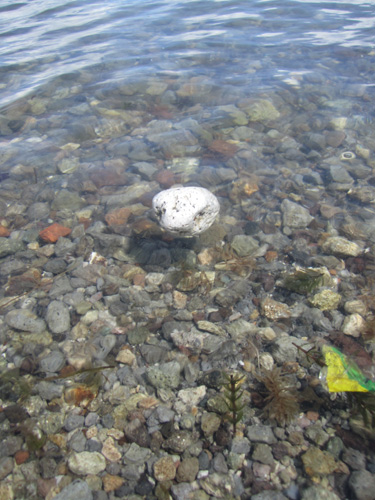 It's not only man-made garbage that washes ashore, however. I found a few volcanic rocks so light they drifted by atop the water.
We had sandwiches and potato salad for lunch, joking about how we couldn't take another meal of Salvadoran traditional fare. "Yo soy una papusa," I said.
We watched people fishing in the lake, both with spears and nets. A couple of guys even had a dug-out canoe, illustrating the difference between rich and poor perfectly when a jet-ski zoomed past.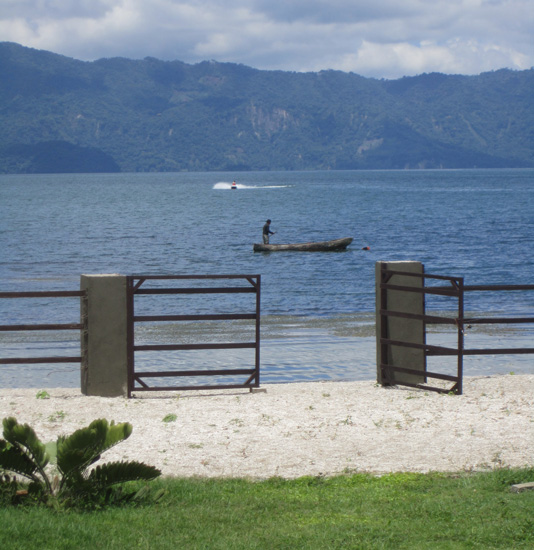 Eventually a wave of clouds tumbled over the mountain and brought a line of showers our way.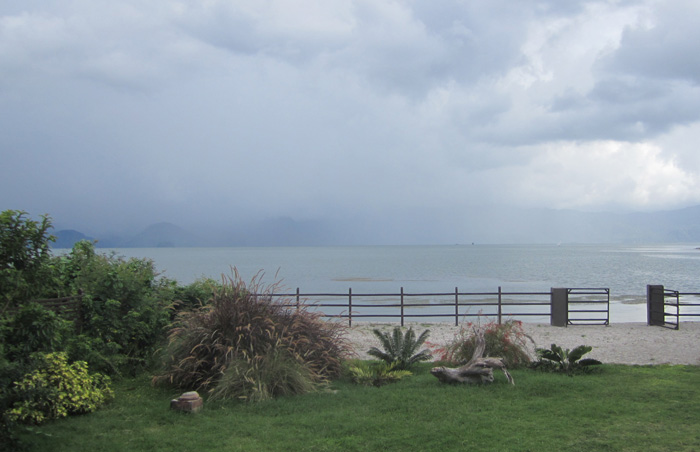 The road to the house had been washed out in a couple of places by recent floods and was the worst road we'd travelled yet, in a country of amazingly bad roads once you leave the highway. We were forced to retreat, fearing things would be impassible and we'd miss our flight out in the morning. I've been stuck in worse places! (Such as the windowless government office from which I'm working right now…)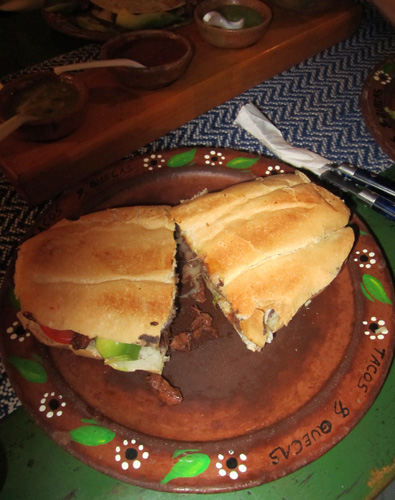 By the time we got back there wasn't much to do. San Salvador is quiet on Sundays, with the vast majority of businesses closed. We walked a couple of blocks in search of an interesting last meal in country before admitting defeat and eating at a Mexican place just up from the hotel. Not interesting, but filling.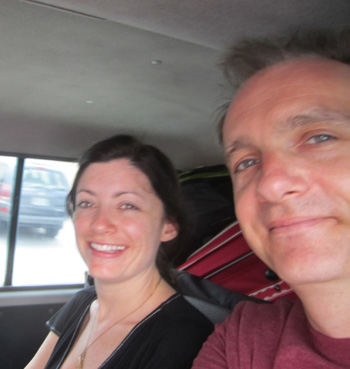 In the morning it was time to depart. I have a list of things I'd check out if I went back. We didn't spend enough time on the Ruta de Flores, the winding road that runs between towns full of artisans and galleries. We never got to Suchitoto, a town recommended by every guidebook we read. There's a national park that is supposed to be lovely. We didn't watch any surfing and barely spent any time in the Pacific. The list goes on and on, but I felt like we'd done a damn fine job seeing the country. And there's no way I would've been able to see, do, and eat everything we enjoyed without th extended family connections.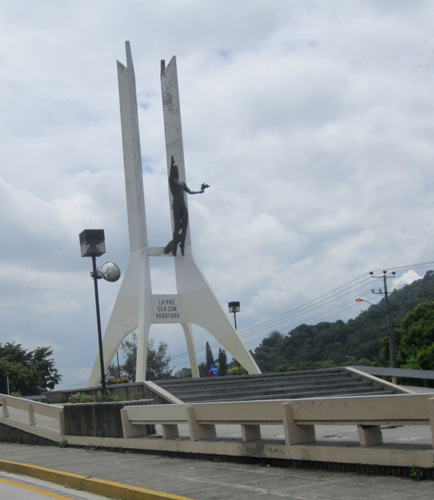 One of the countless monuments to freedom or peace that adorns traffic circles all over El Salvador seemed to wave goodbye as we sped toward the airport.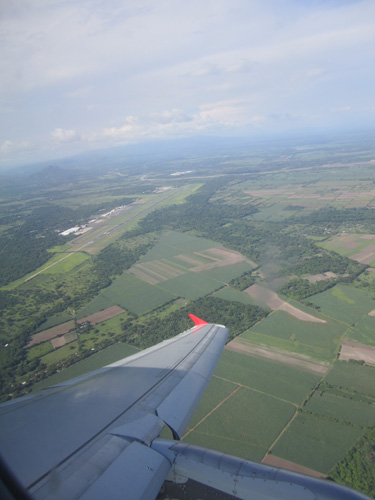 We had a layover in Costa Rica, which I only mention because their airport has some amazing views of the nearby mountains.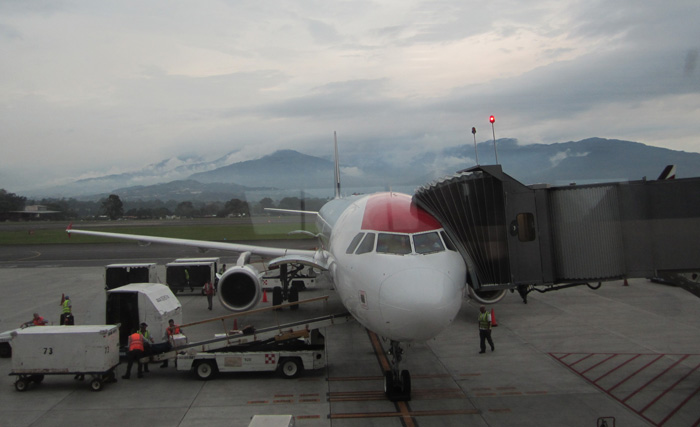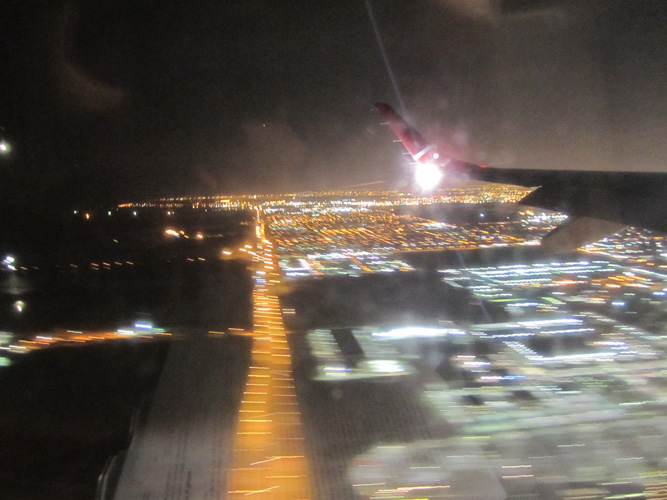 Then it on to Miami for an overnight stay before returning home, tired and happy.
Thanks for everything, Crusan family and people of El Salvador!