Degenerate Press
Welcome to Degenerate Press' feature article. If this isn't enough you can always subscribe to Electric Degeneration, our semi-weekly and semi-weakly ezine, or surf the Electric Degeneration archive.
---
Halloween 2007
Housewarming/Birthday Party
| | |
| --- | --- |
| Housewarming/Birthday Party | Lenny's |
Text and photos by Frederick Noble
Emily and I have been busting our butts renovating one side of our duplex while living mostly on the other side. We got just enough done to host a party for my big 4-0, so we hosted a housewarming/Halloween/birthday shindig. Here's a little slideshow of the affair.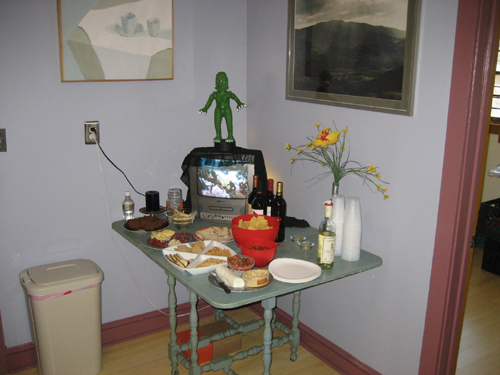 Before the festivities.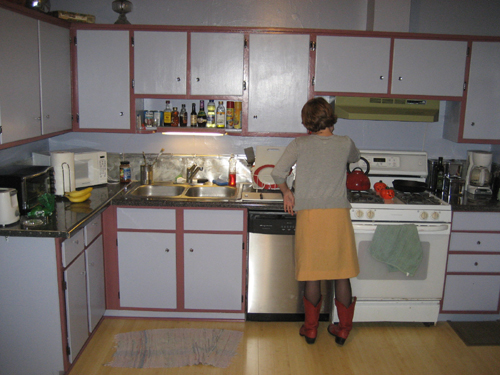 EM at work in the new kitchen.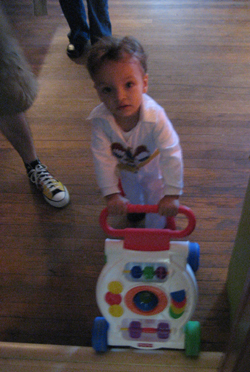 Guests arriving.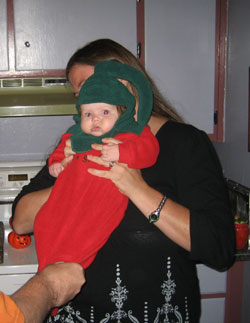 Or being dragged in.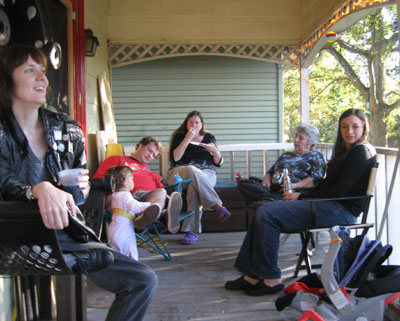 Porch sittin'.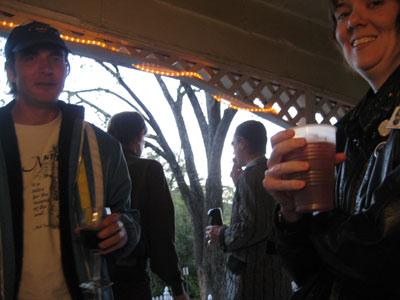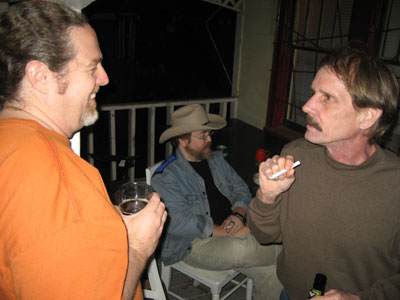 A bunch of old men.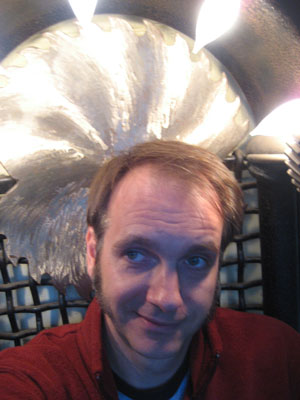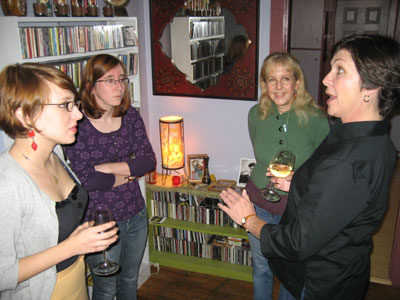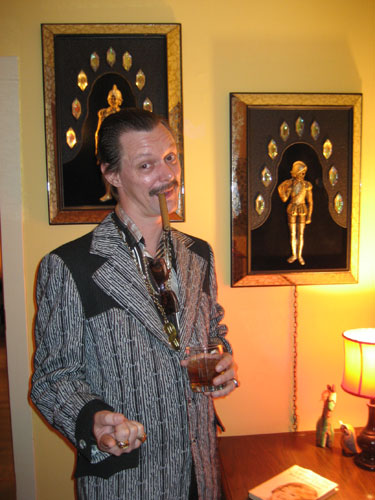 Buck N. Fitch before.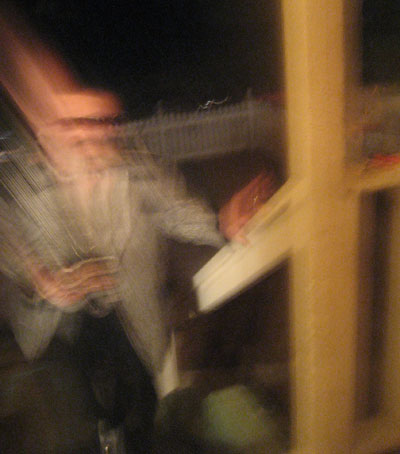 Buck after I've had too many drinks to hold the camera steady.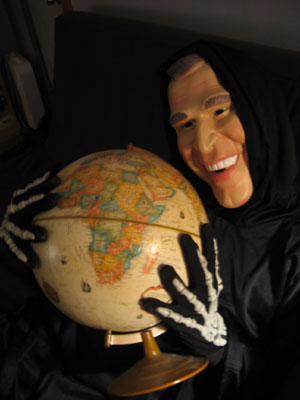 "The death of America" made a surprise appearance.
It's amazing the fun you can have with a Bush mask.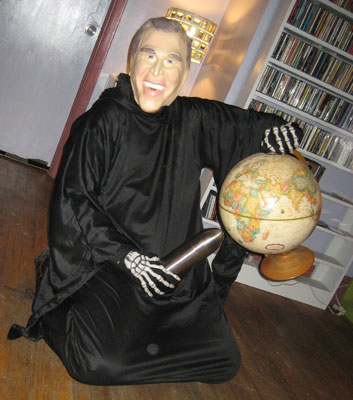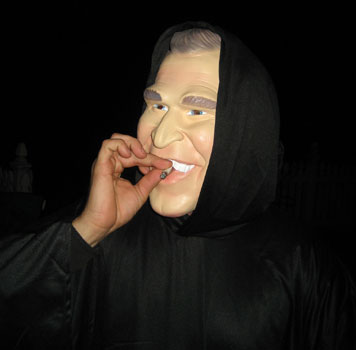 Bush reverts to his younger days.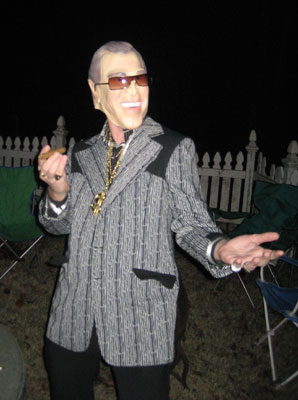 Buck as Bush.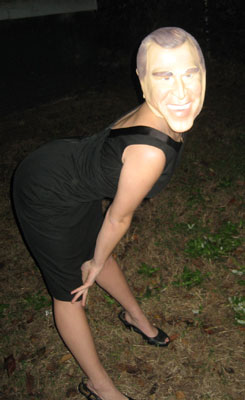 Emily as Bush - a mix of attraction and abhorrence.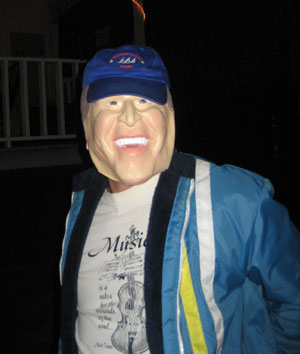 Dale as Bush - looks about right, actually.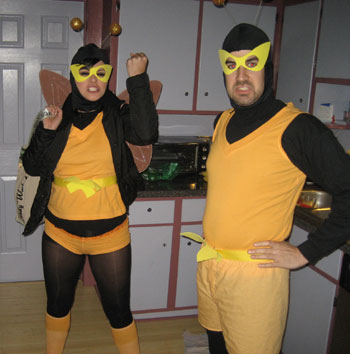 Some minions - 19 and 24, I think.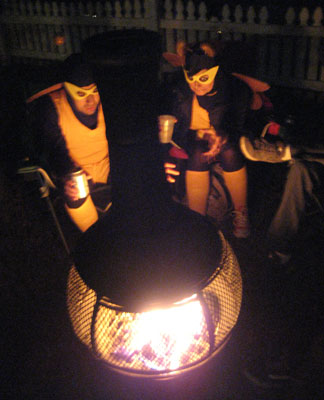 Fortunately I had open flames and they were drawn to them immediately,
sparing countless lives, I'm sure.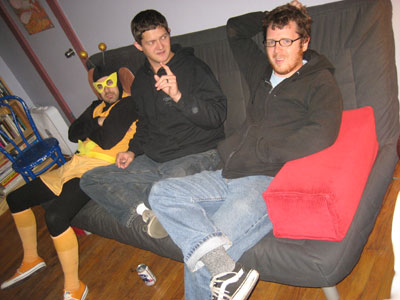 Couch sittin'.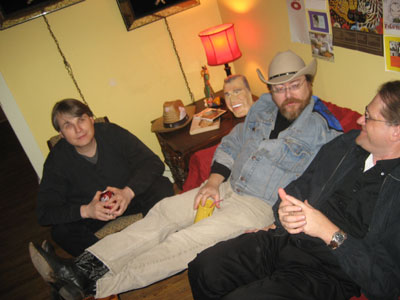 Which later degenerated into couch layin'...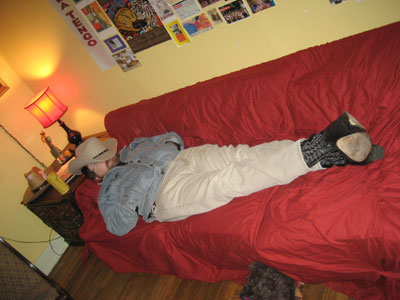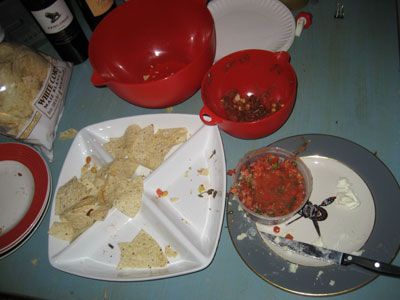 After.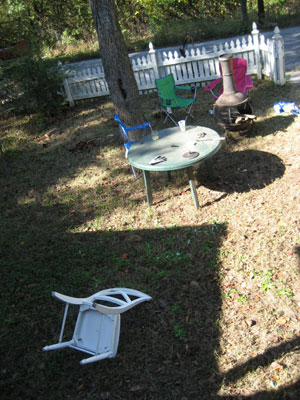 Thanks to those, pictured and otherwise, that made it to the affair!
| | |
| --- | --- |
| Housewarming/Birthday Party | Lenny's |
---